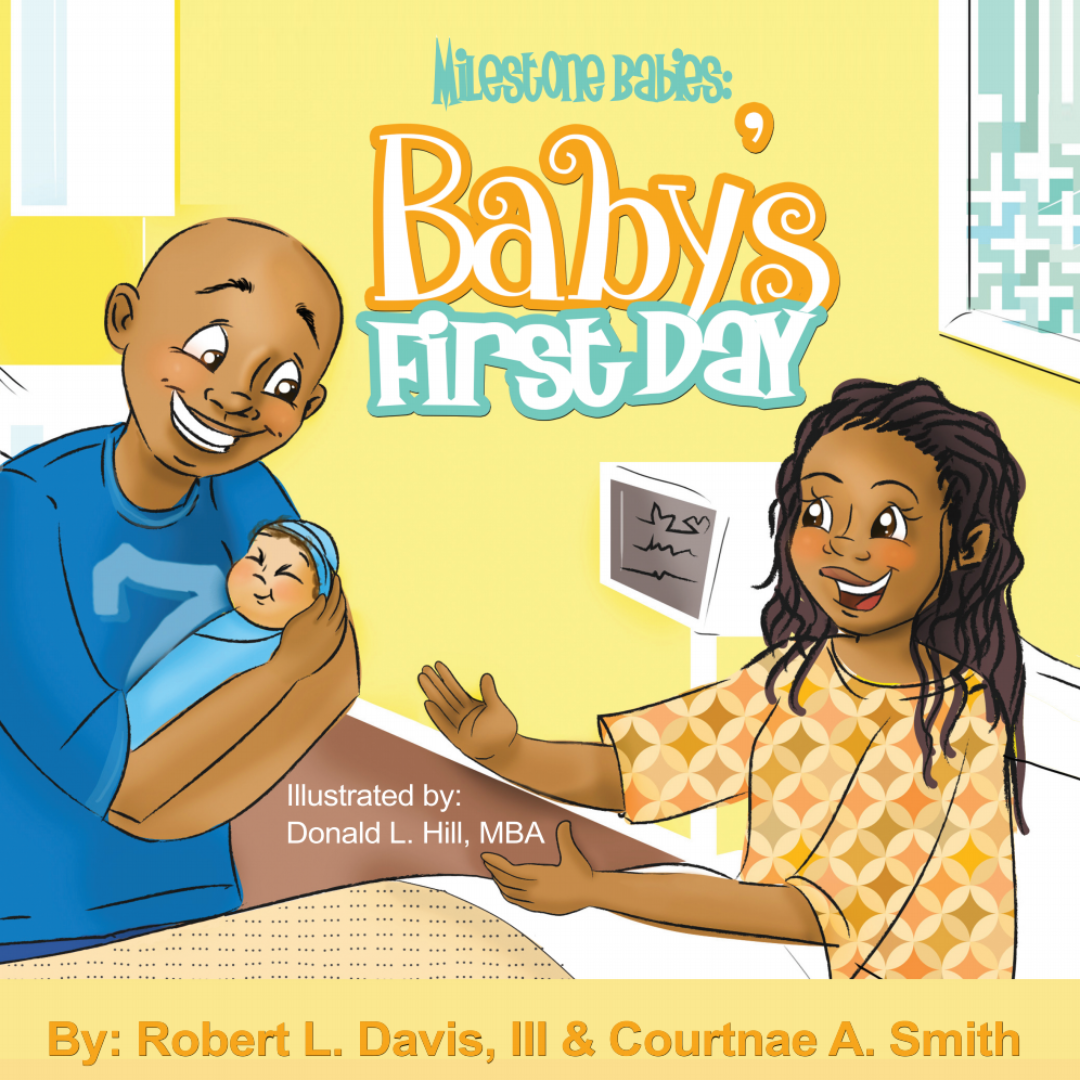 Children's author Courtnae Smith is all too familiar with the stress of struggling for perfection.
"Before I had children I was like 'I'm going to be the perfect parent,' I was so dumbfounded when I got home," Smith said. "I was feeling like I wasn't doing enough to help him along his milestones. I had all these insecurities that other new moms would as well, so I was like, we need a group."
Smith, of St. Louis, co-wrote a rhyming children's story in 2017 titled "Baby's First Day," which illustrates a Black family's joy as they welcome their first child, to help mothers facing parenting insecurities. Smith hoped the book would encourage mothers, especially Black mothers, to read to their children by portraying characters Black children and mothers could connect with. And in the back of her book, Smith included inspirational quotes from mothers to assure other parents that they are not on this journey alone.
Smith's book was recently added to the nonprofit Books for Newborns' book bags that the group distributes to low-income mothers by partnering with local hospitals and social service agencies.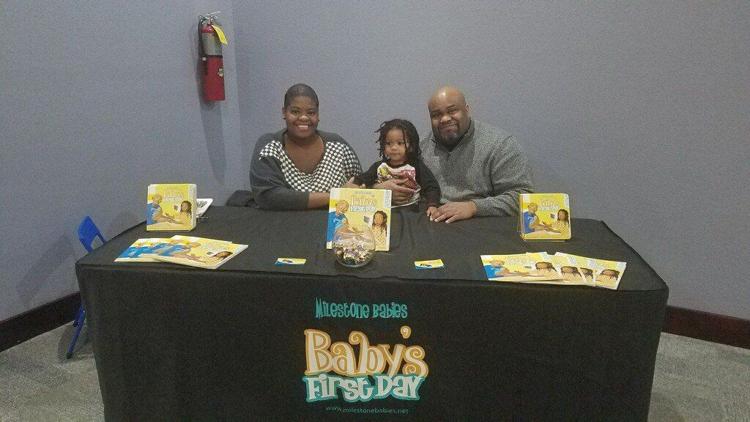 The addition was possible with the help of St. Louis Black Authors of Children's Literature, an organization dedicated to promoting Black authors. The two groups joined forces to provide an authentic Black experience to the mothers below the poverty line.
The reception of Smith's book, which she co-wrote with Robert L. Davis III, her son's father, has been overwhelmingly positive as new parents search for inclusive books following the Black Lives Matter movement.
"When I delivered the book bags to Alton Memorial Hospital, the nurses all pulled (a book) out and posed," Books for Newborns Chairman Mike Hogan said. "The (nurse) who pulled ("Baby's First Day') out said, 'Oh wow, I don't think I've ever seen this book before', and she got really excited. She goes, 'our babies are going to love this.' So they get it."
Hogan and Julius B. Anthony, president of St. Louis Black Authors of Children's Literature, hope this excitement translates to promoting literacy in low-income and Black households while normalizing diversity in non-Black families.
In 2018, 11% of children's books starred Black characters, according to a University of Wisconsin-Madison study as compared to 5% in 2014. The Black population of the U.S. is 13.4%.
"We started this organization as a way of all of us coming together to try to get our books into schools because — believe it or not — even in schools that serve Black children, the majority of books that they are introduced to aren't Black literature," Anthony said.
However, Anthony says strides to generate diversity in children's literature have — at times — yielded counteractive results. Publishers will include people of color solely as tokens of inclusivity, as opposed to characters crucial to the narrative arc, he said.
"There is a lot of appropriation out there right now because now everybody's trying to rush to this old social justice narrative and look at the Black experience as the sexy thing right now," Anthony said. "I think organizations like ours, with partnerships with Books for Newborns, will disrupt this and will actually be something we can carry on into the future."
Books for Newborns is hoping to enhance the inclusivity of their children's book portfolio by adding a story that focuses on a child with disabilities, but with the group's limited budget, the book would not be in every book bag.
To learn more about Books for Newborns or to volunteer, visit booksfornewborns.com. For more Black children's books or to donate to St. Louis Black Authors of Children's Literature visit stlblackauthors.com.
Elise Diesfeld
@elisediesfeld on Twitter
Be the first to know
Get local news delivered to your inbox!