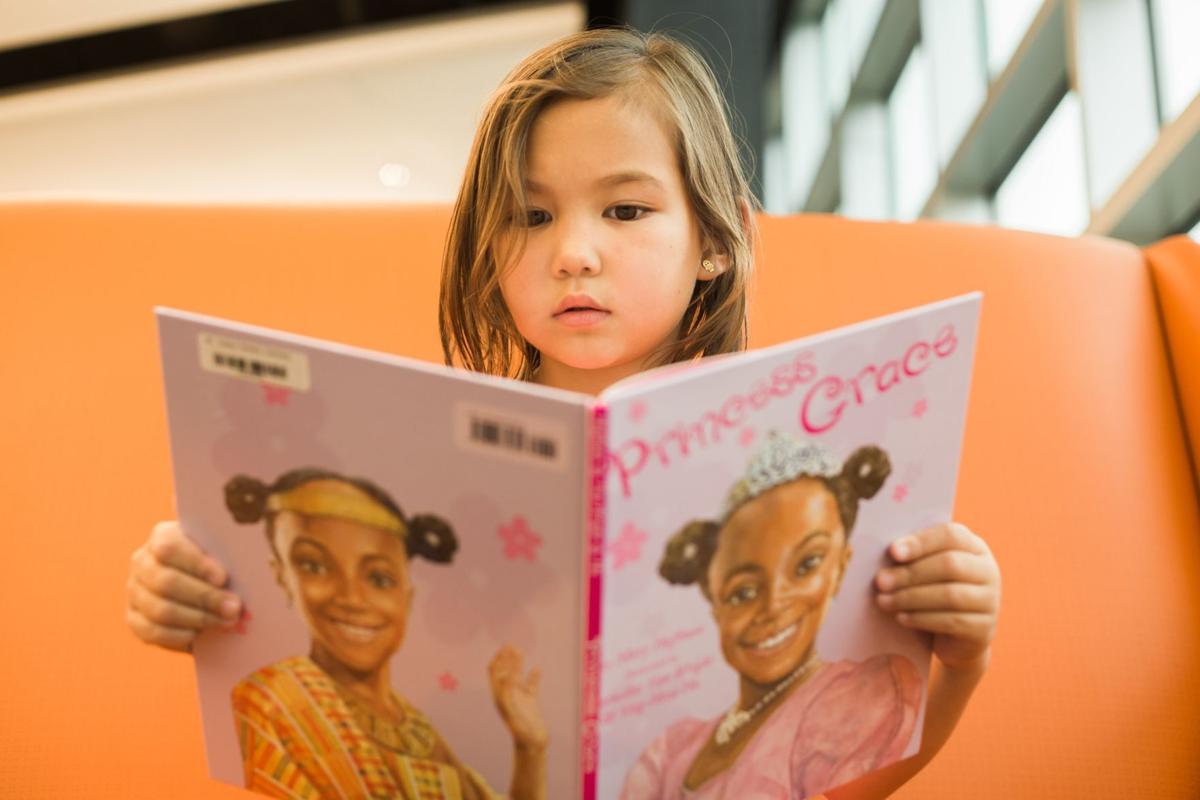 Dana Anderson prepared to take her three young children to a vigil planned in her affluent, mostly white town after George Floyd was killed earlier this year.
She was shocked to see the reaction in the north shore suburb of Chicago where she lives.
"It was boarded up like the whole place was going to be bombed," she said. "Instilling that white fear."
Anderson, who is white, saw one familiar face at the peaceful protest of about 300 people.
It made her even more grateful for the community she's found in We Stories, a St. Louis-based nonprofit that recently expanded its efforts nationwide.
Adelaide Lancaster of Webster Groves and Laura Horwitz of Clayton began the organization five years ago as parents of young children looking for a way they could respond to the unrest in Ferguson. They wanted to give white parents a way to talk to young children about race, primarily through reading and discussing diverse children's books and working through a curriculum they eventually developed.
They didn't expect that they would also change hundreds of parents along the way and possibly alter the way young white children think about race around the country.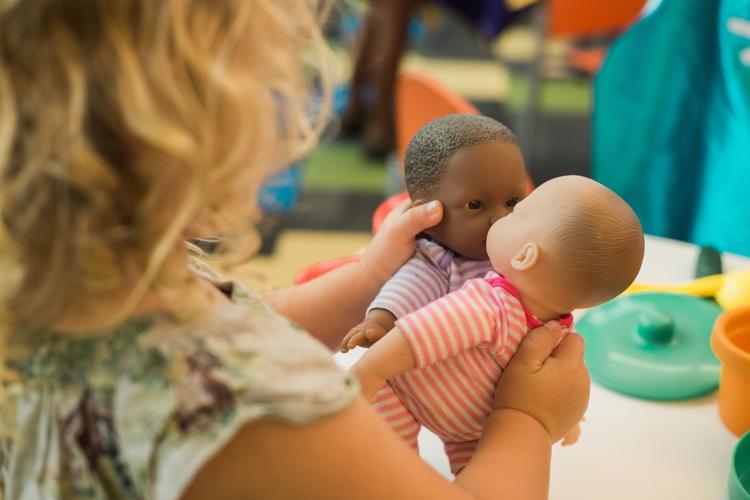 Lancaster said families outside of the St. Louis metro have long wanted to join the program. The primary hesitation in expanding was their tiny organization's bandwidth.
"Our vision here in St. Louis is quite bold and based on reaching a lot of families," she said. They've had about a thousand families locally go through the program. They didn't want to do anything to detract from the goal of making a difference here.
They finally decided to add a small cohort of remote families to launch this summer. Then, the pandemic happened. Then, a police officer killed Floyd in Minneapolis, sparking another round of mass protests.
The pandemic led We Stories to transfer their program to completely virtual. Floyd's killing created a surge of interest among parents around the country, so they brought in more families. They typically include 60 to 100 families in each group who work through the three-month program. This summer, they added 110 families who participated remotely from 28 states and the District of Columbia.
A little more than 80% of those families are white.
Anderson, who has children who are 9, 6 and 4, says the experience has been positive for all of them. She grew up in a home where race was not openly discussed. The mentality back then was to take a "color-blind" approach and treat everyone the same, she said. "Now we are realizing we need to understand and acknowledge people's differences and lived experiences in regards to race," she said. 
She found people trying to do the same thing in her We Stories group. 
"The cohort connected me with white parents who are working through this in their own homes, which I feel like I didn't have in my own community," she said. There hasn't been a lot of talk in her kids' school about race or racism.
"When I've spoken up in the past, I've felt like the lone person," she said.
Lancaster said they discovered a similar lack of conversation among white families here back when they first began organizing. One parent who participated told Lancaster that her first-grader had been sent to the counselor when the child asked why all the children who came to school on one bus had brown skin.
The reception of the book, co-written by St. Louis author Courtnae Smith, has been overwhelmingly positive as new parents search for inclusive books following the Black Lives Matter movement.
(The child was referring to the bus that came from the city as part of the region's voluntary desegregation program.)
The counselor told the parents to address the issue with their child.
Lancaster said she wishes that conversation about the school community could have been discussed comfortably at school.
Rhema Anazonwu, program manager for We Stories, said families are given books and discussion questions that they talk about with their children. Parents check in with one another in a Zoom call every other week. The cost is $150 per family, although in St. Louis they also offer some scholarships. Parents take a survey about attitudes and practices before and after the program concludes.
A new group of 200 families in St. Louis and around the country launched on Sept. 13. For the first time, the St. Louis groups will be mixed with those from elsewhere.  
Lancaster hopes the expansion will help the group also make a contribution to the field of scholarship. They have developed partnerships with professors doing research at Washington University, New York University and the University of Pittsburgh.
"We have a large laboratory of white families wanting to incorporate anti-racist practices in parenting," she said. 
Lori Markson, associate professor of psychological and brain sciences and director of the Cognition and Development Lab, had done the program with her family in 2017. Prior to that, she asked the organizers what they were doing to measure the effect the program was having on children. They weren't sure of how to measure it, but they were interested in her ideas. 
A year after her family completed the program, Markson and her lab came up with a battery of tasks from a cognitive developmental perspective to try to see if there was any measurable impact on the children who participate. 
One task involved giving children a selection of crayon colors to fill in outlines of three children. There were different skin tone options offered — light, medium and dark. They also had them choose between different books and build models of people out of magnets.
They tested hundreds of children — a We Stories group and a control group — on five to eight tasks like these. In some tasks, they didn't find a difference in outcomes. But in the coloring exercise, they discovered a statistically significant difference.
Children who had been through the We Stories program and exposed to books with diverse characters were more likely to color the faces of the outlined children using different skin tone colors.
The exposure to diverse books through We Stories may have made them more open to differences, Markson said.
They also found a preliminary effect on babies who had been through We Stories with their parents. The experiment included children from 18 to 36 months old and had them choose between magnet figures of people of different skin tones.
The children who had participated in We Stories were more likely to choose the darker skin tone one.
"That was really fascinating," she said. "I'm excited about the research potential."
She's also encouraged by the change she's seeing happen in a broader context of racial equity and change.
Anderson, who wasn't sure how to involve her local community before joining We Stories, is now trying to start a parent equity group in her school.
Be the first to know
Get local news delivered to your inbox!