"My mom always said, 'Turn everything you love into a business,'" Danielle Favreau, owner and designer of Tesla Baby Studios, says. "And that's what we did."
Favreau, who moved to St. Louis from Canada in 2003, established her original company, Discretion Groups Inc., in 2008, which has several umbrella companies within its control, all run by Favreau and her husband, Erique, from their house in St. Charles.
"We go above and beyond with customer service. We want to treat people the way we would want to be treated," Favreau says. "That's something, as a Canadian, I'm used to — having businesses go a little bit further."
While Discretion Groups Inc. designs websites and performs web development, her other companies are more geared toward Favreau's passion for artwork. With Tesla Baby, she designs baby products including teething beads; Tesla Baby Studios creates artwork and wood products; and her newest business, Tesla Baby Sticker Shop, is where her passion for planning comes in handy, a shop entirely for planner stickers, rewards stickers for kids and business label stickers.
Skyline inspiration • "St. Louis is such a creative city, and there's so much tech innovation and things going on here and people just don't know about it," Favreau says.
According to Favreau, "you can't go wrong with the Arch" and many of her prints are watercolors of the St. Louis skyline, which then motivated her to create other city skylines.
With St. Louis being a center for baseball fanatics, Favreau branched out to create baseball laser prints and patents, which have been a big hit among customers.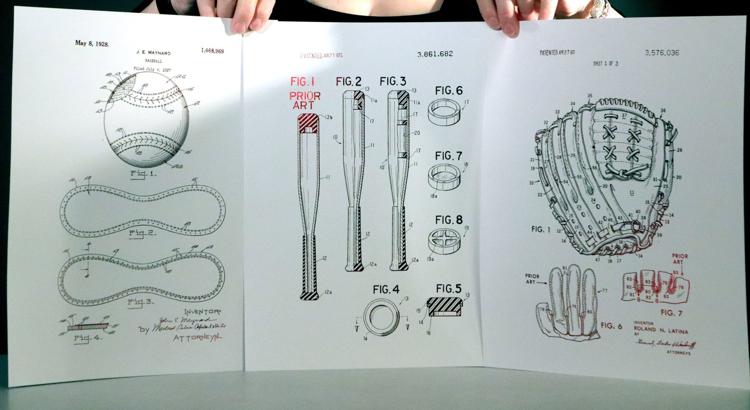 Family at the core • For Favreau, providing for her family is a priority, as Erique is a disabled veteran. His role in the businesses is crucial; he handles all the logistics and branding of Tesla Baby.
"(He went) from sergeant in the army teaching guys how to find their way out of a forest if their helicopter goes down to packing baby products. Little bit of a change," Favreau laughs. "He loves it. He was a big supporter of it when I started it, which was pretty cool."
Erique single-handedly packages and ships all of the products.
The idea for Tesla Baby came out of a an experience that Favreau had buying baby products for her son, Niekola (named after Nikola Tesla).
"We had our son in 2013, and then he started really teething in 2014, and I bought three necklaces from a woman, and it was almost $100 for three necklaces. I thought that's insane because these cannot cost that much," Favreau says.
She began to design her own beads using a custom color palette based on fabrics from the 1700s and 1800s. The colors were less bright and more muted, neutral tones, that Favreau found women wearing on a daily basis.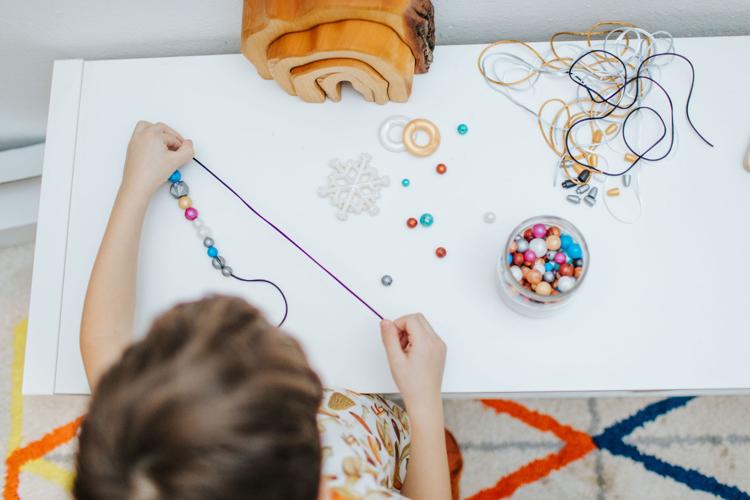 Now, Tesla Baby is North America's largest silicone bead supplier. Although they do sell ready-made jewelry, a majority of their sales are for DIY bead kits.
Creating in-house • The Favreaus design and create all of their products in their own home. Their home office is equipped with a laser, CNC machine, foiling machines and large printers that are able to print up to 13-inch-by-19-inch watercolors.
The silicone beads, however, are produced by a family-owned company in Hong Kong that they've partnered with. The Favreaus were determined to find a manufacturer that followed high ethical standards and treated their employees well.
More to come • Tesla Baby Studios will be coming out with a custom furniture line in January designed and created by Erique. He will be creating a line of traditional heirloom furniture and urns.
"He wants to make things that are going to last. That's one of the things that he loves and I want to support that," Danielle Favreau says. "He's supported my business ideas for so long, I want to support his business idea."
According to Danielle, Tesla Baby will be getting trademarked soon so that they can sell their products on Amazon, and they are also in the process of creating their own website. Tesla Baby
Artists • Danielle and Erique Favreau
Family • 3 children: a 10-month old, Malakai, a 3 year-old Acadia and 6 year-old, Niekola
What they make • Baby products such as silicone bead and wood teethers and artwork such as laser prints and a line of planner stickers
How much • Prices vary depending on product; skylines, patents and foil prints are $9.95; silicone teethers from $1.54 to $12.04