Winners of our our Weatherbird coloring contest sponsored by Schnucks were honored on Sunday at the Des Peres Schnucks, where the Schnucks Soldier and the Weatherbird presented them with $50 Schnucks gift cards and giant stuffed animals.
We received more than 250 delightful submissions. Congratulations to the winning artists.  (We also included some honorable mentions because there is simply too. much. cute.)  You can view all the entries here.
Don't miss out on your chance to win!  Sign up for our contests and promotions e-newsletter at stltoday.com/newsletters.
Mascot buddies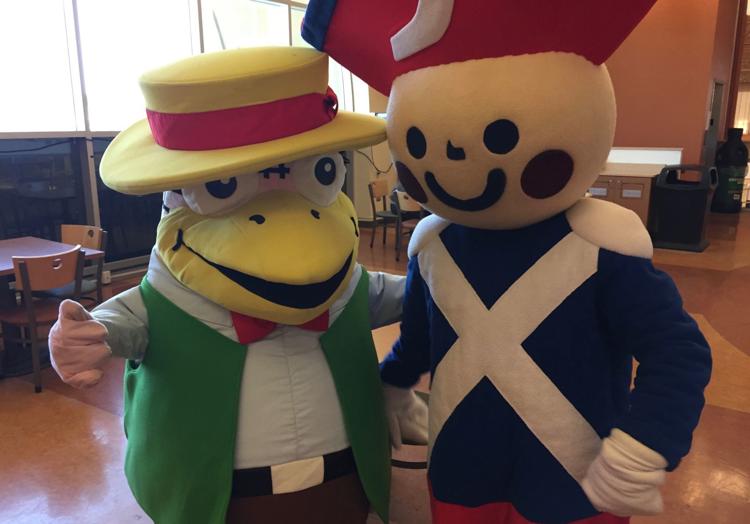 Contest winners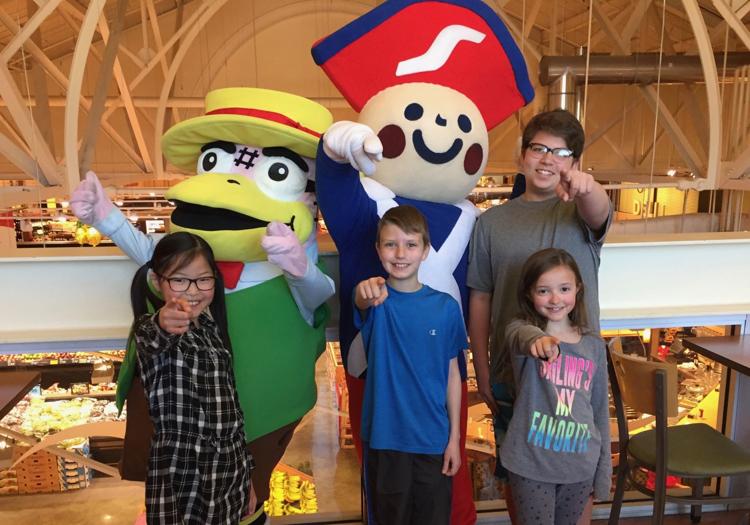 READERS' CHOICE WINNERS
Bentley Valleroy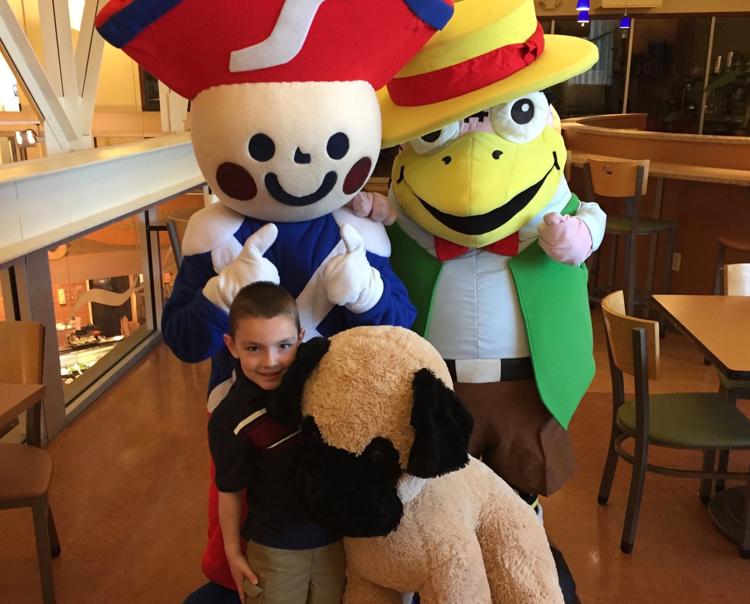 by Bentley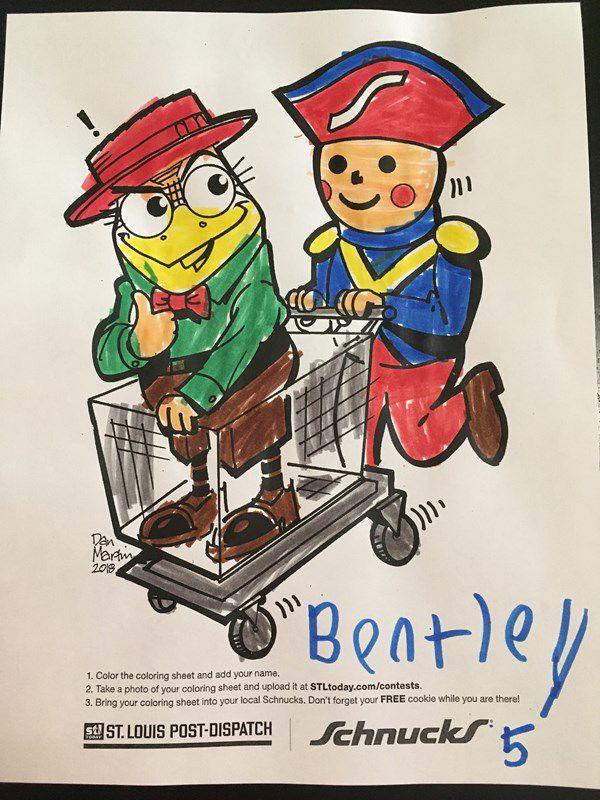 Kallee Orth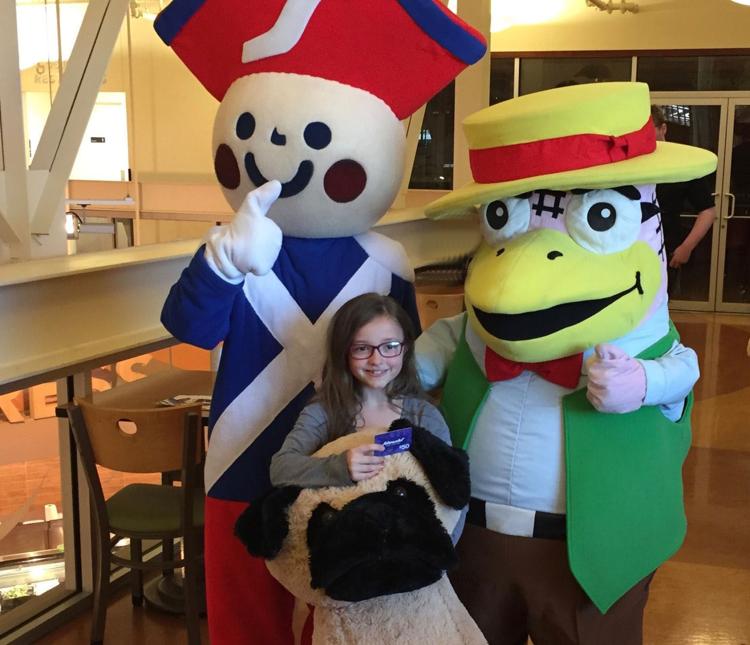 'Weatherbird and Schnucks Soldier' by Kallee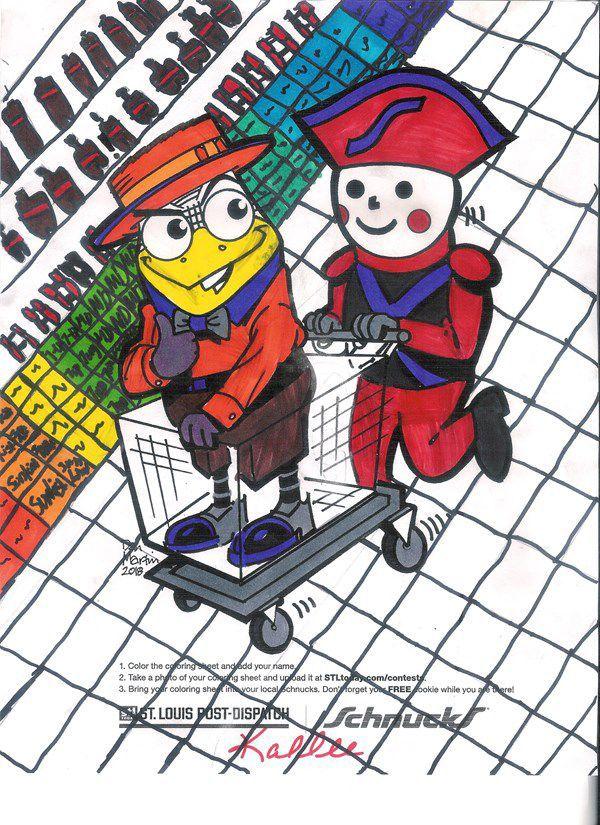 Sam Pendergast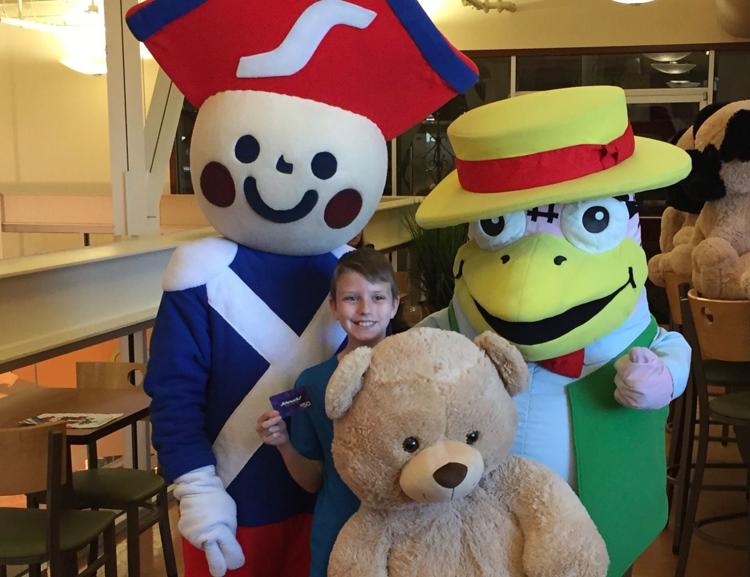 'We love Schnucks!' by Sam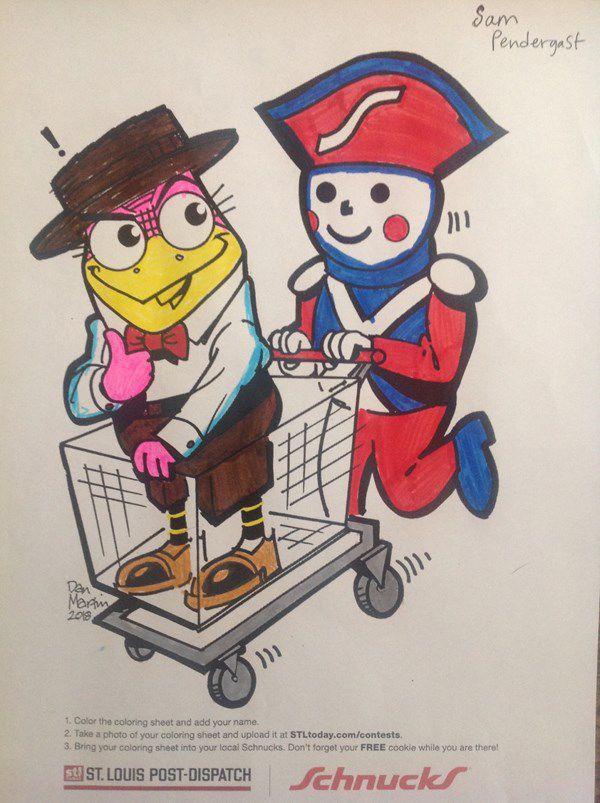 STAFF PICK WINNERS
Gloria Choi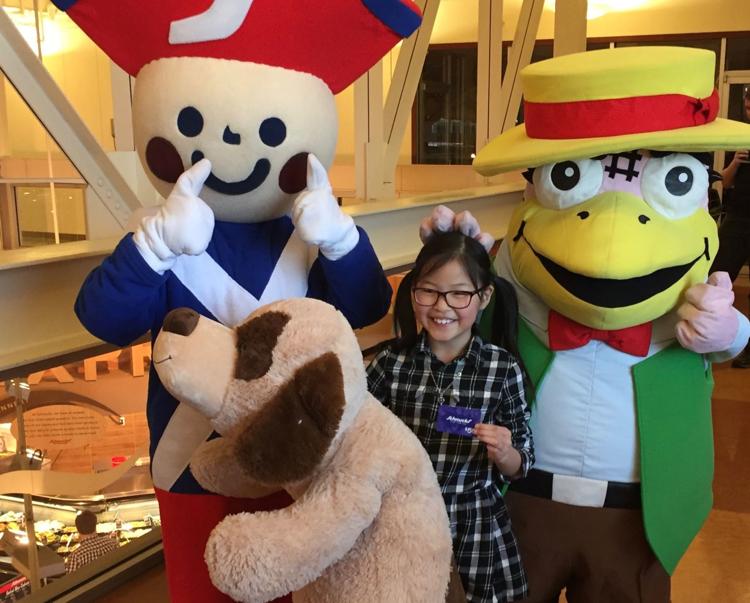 'Friends Forever!' by Gloria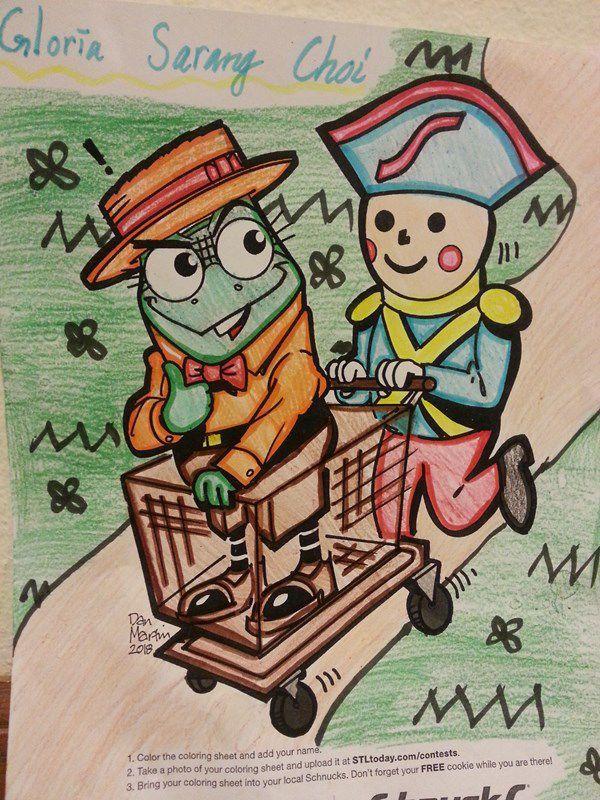 Jadon Bowman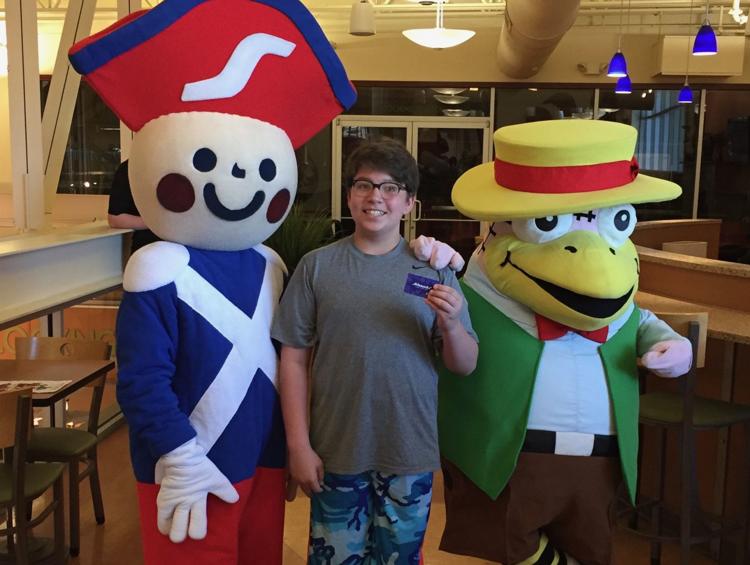 'Crazy Shoppers' by Jadon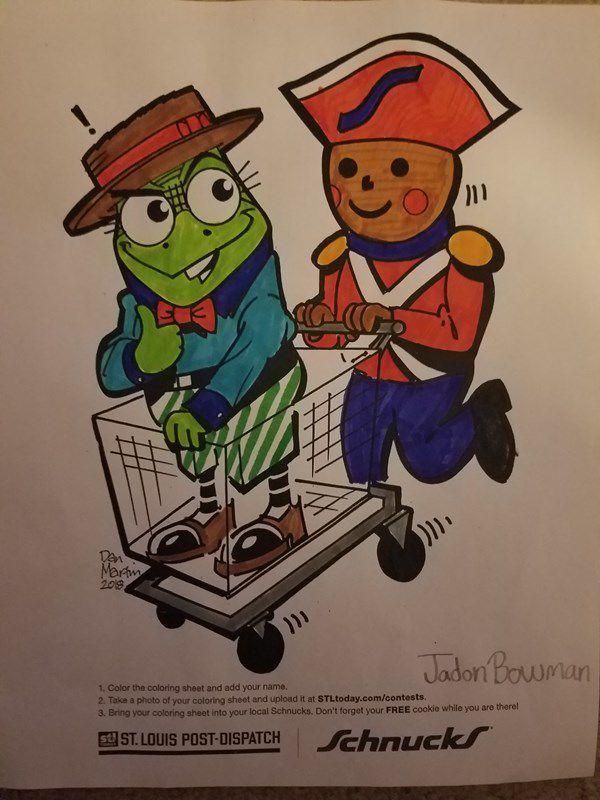 by Piper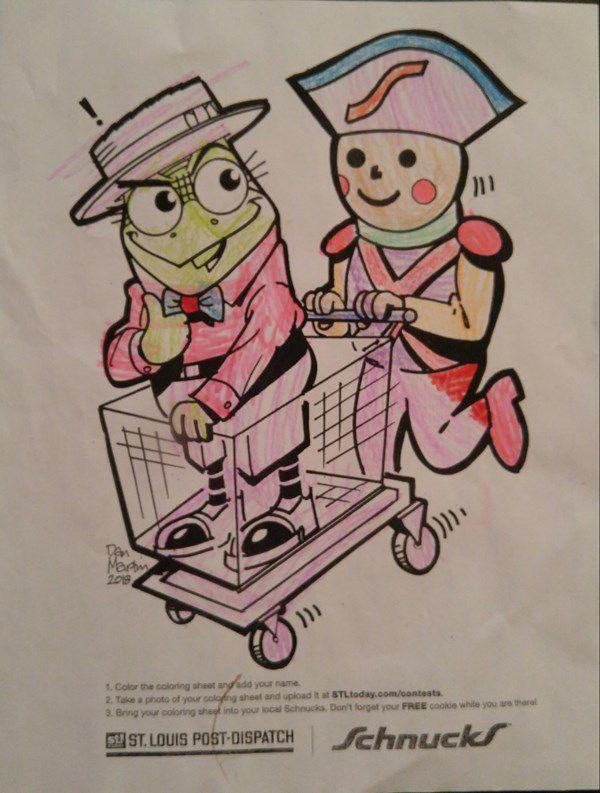 HONORA-BIRD MENTIONS
'Spunky groceries' by Nicole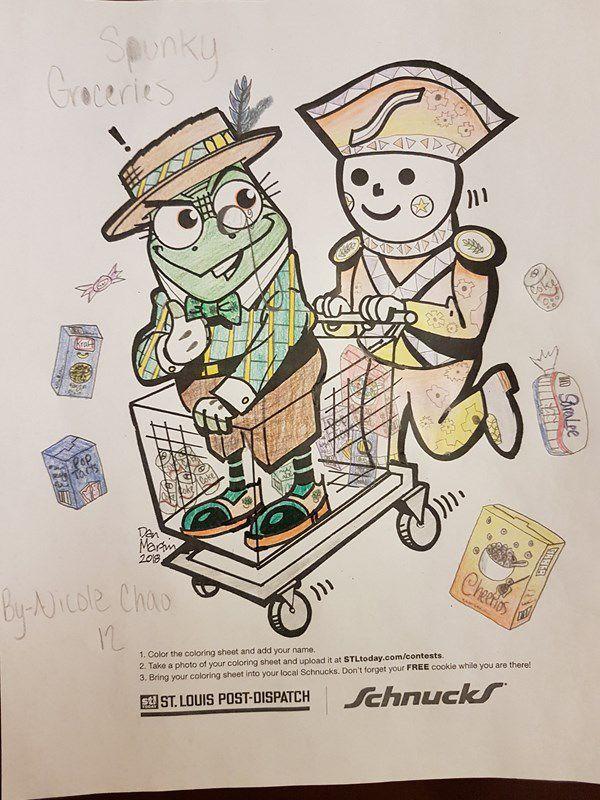 'Papoh n George' by Eleanora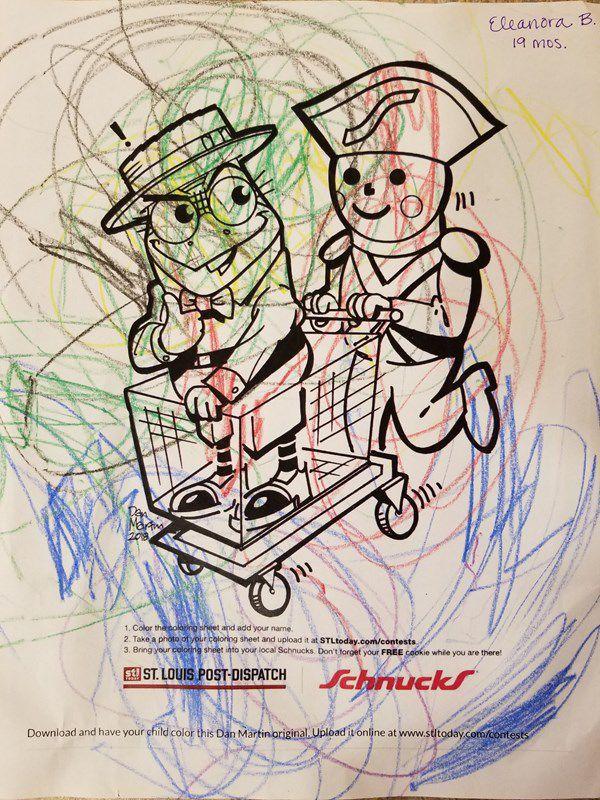 by Jaxson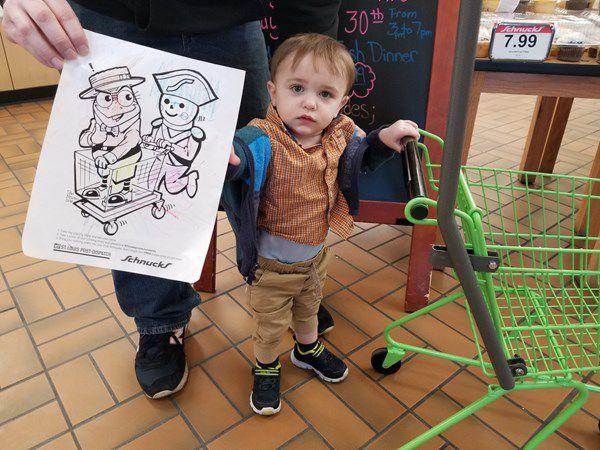 'Faster, Faster!!!' by Myla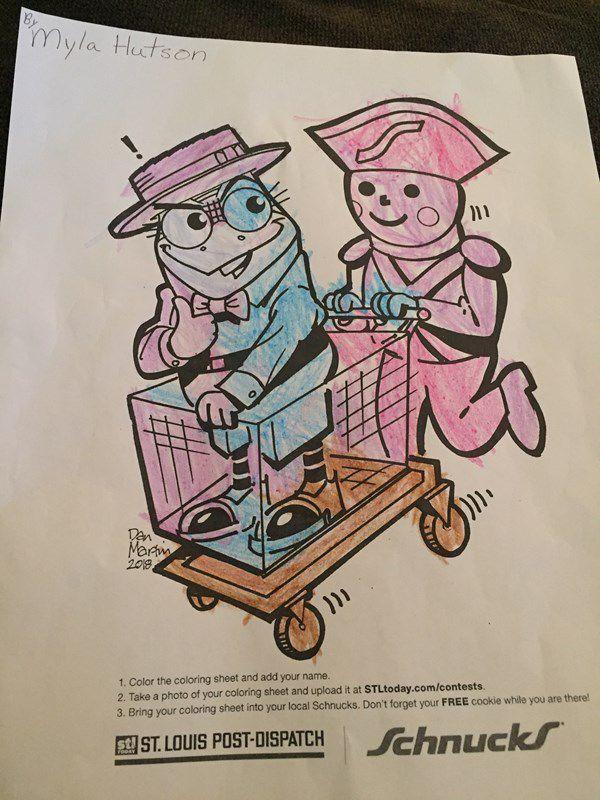 'Weatherbird and the Schnucks solider' by Jude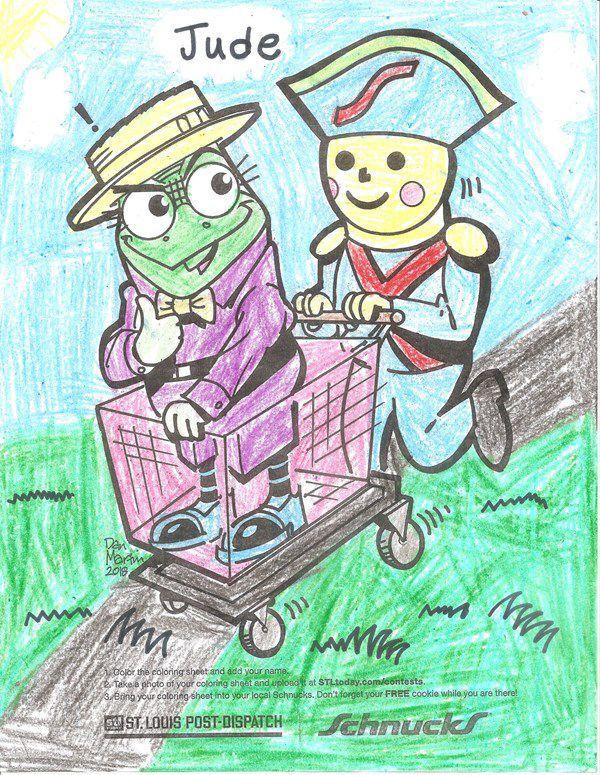 'Zoe's masterpiece' by Zoe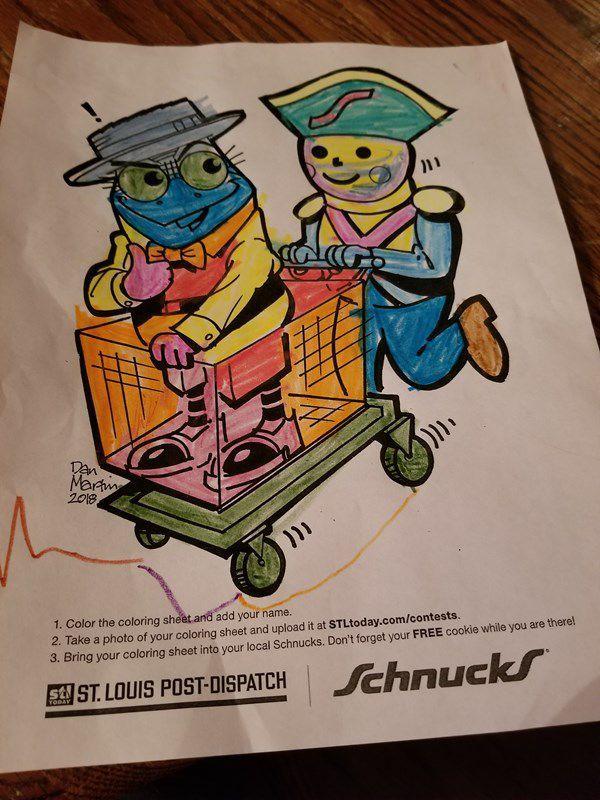 'Onward to the cookie aisle!' by Amanda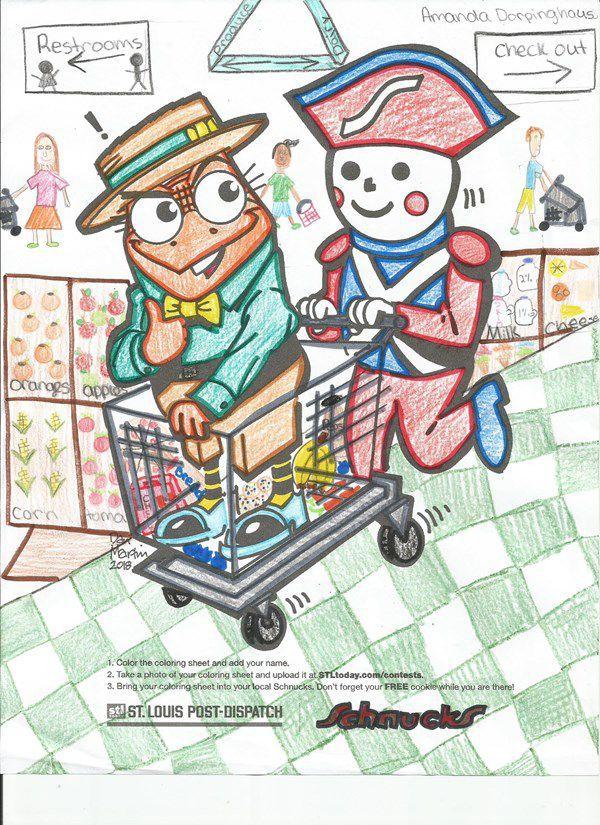 'Ready to Shop!' by Morgan