It's exciting to watch kids fall in love with the culinary arts. If they're not in the kitchen helping or experimenting with cooking, they're often drawn to cooking-themed toys.
Most play food is made with easy-to-clean wood or plastic, and comes in sizes ranging from miniature to oversized pieces.
It's important to note that play food sets are often geared toward older kids because they have small pieces that pose choking hazards to toddlers and babies. To determine if a particular play food set has small parts, look for a specially marked warning on the packaging.
Like real food, there are countless varieties of play food. They most often include the basics, like fruits and veggies, but deluxe play food sets may come with cookware, dining essentials, grocery play items or play kitchens.
You can buy small play food sets for starting around $10, with prices going up with the complexity or number of accessories in the set. Play kitchens or grocery store sets can reach up to $200.
Play food offers an engaging cooking experience without the mess or cost of real ingredients. No matter what your kid wants to whip up in their play kitchen, whether it's a simple meal or an extravagant dinner — a play food set has them covered.
Here are 12 play food sets for your little chef.
12 play food sets for children
Step2 Fun with Friends Kitchen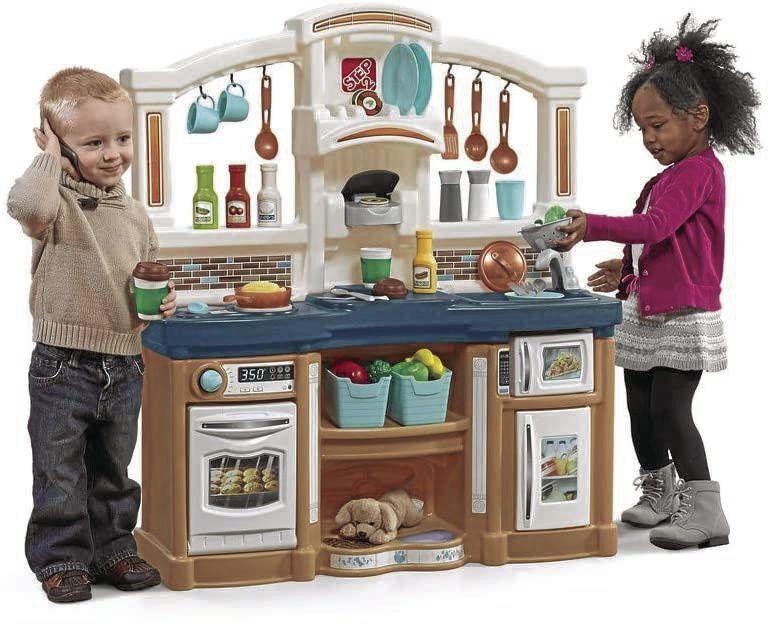 This 45-piece set includes play food, kitchen essentials and even working appliances with interactive lights and sounds, plus onboard storage options to keep the kitchen tidy when it's not in use. Starting at $99.99 at Amazon
IQ Toys Complete Pretend Play Food and Kitchen Set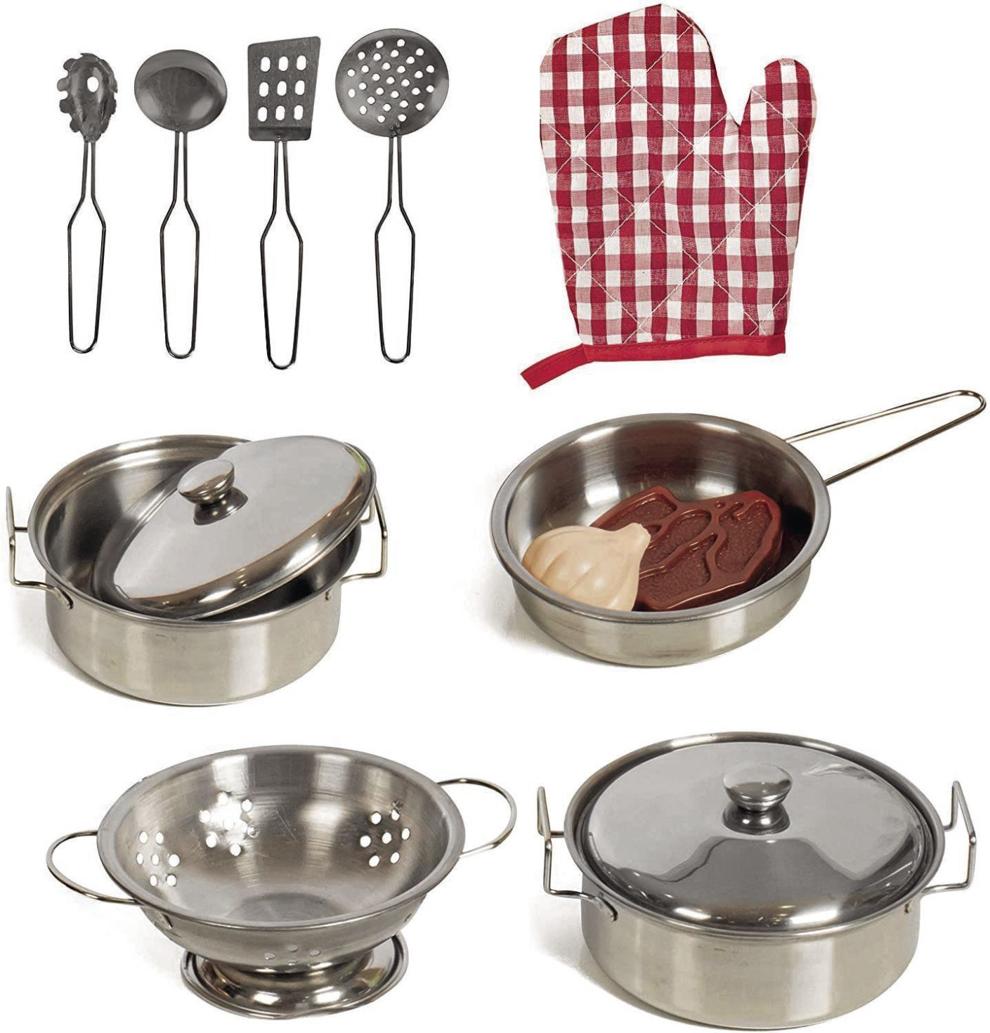 The metal cookware that comes with this set gives it a realistic feel. The 50 pieces include nine cooking utensils, pots and pans, play food and a wire grocery basket. $28.99 at Amazon
Play-Doh Stamp 'N Top Pizza Oven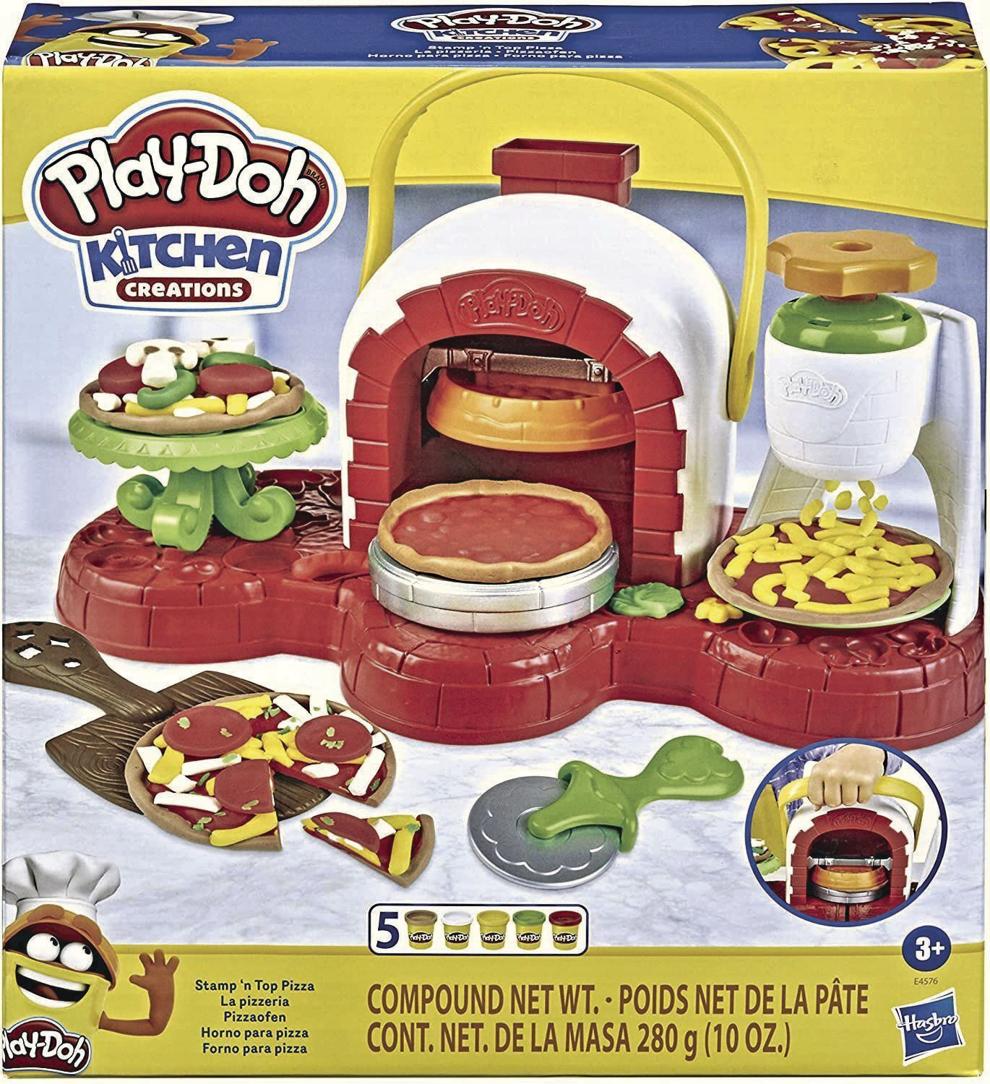 Build plenty of pies with an open oven, mini stamp tools and all the fixings, including cheese, pepperoni and pineapple chunks. The set even includes classic pizza baking tools like a mini pizza peel. $19.99 at Amazon
Play-Doh Kitchen Creations Ultimate Swirl Ice Cream Maker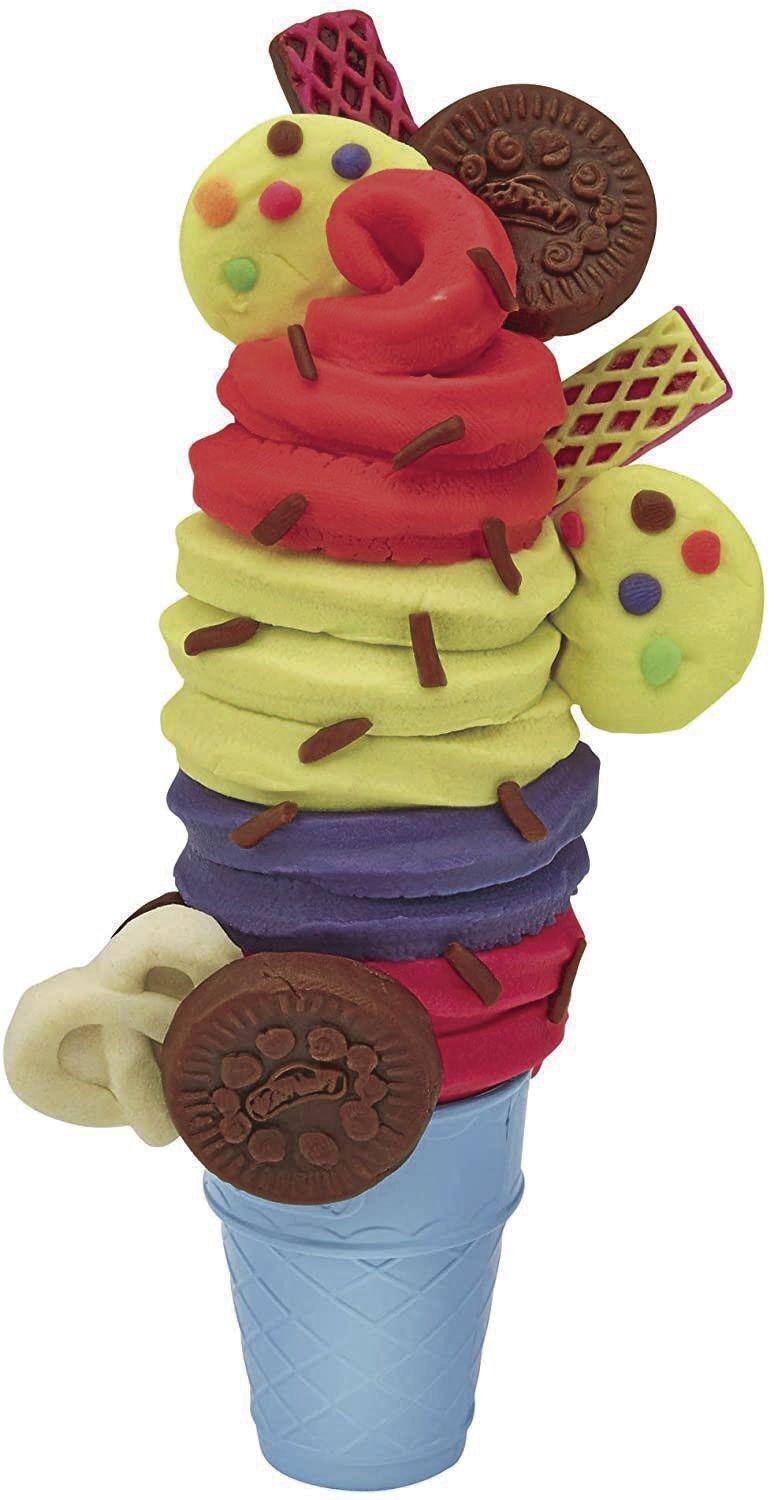 Eight Play-Doh colors and plenty of fun accessories will help create ice cream scoops and sundaes galore, with a few design inspiration cards to guide kids toward their first creations. $25 at Amazon
KidKraft Plastic Play Food Set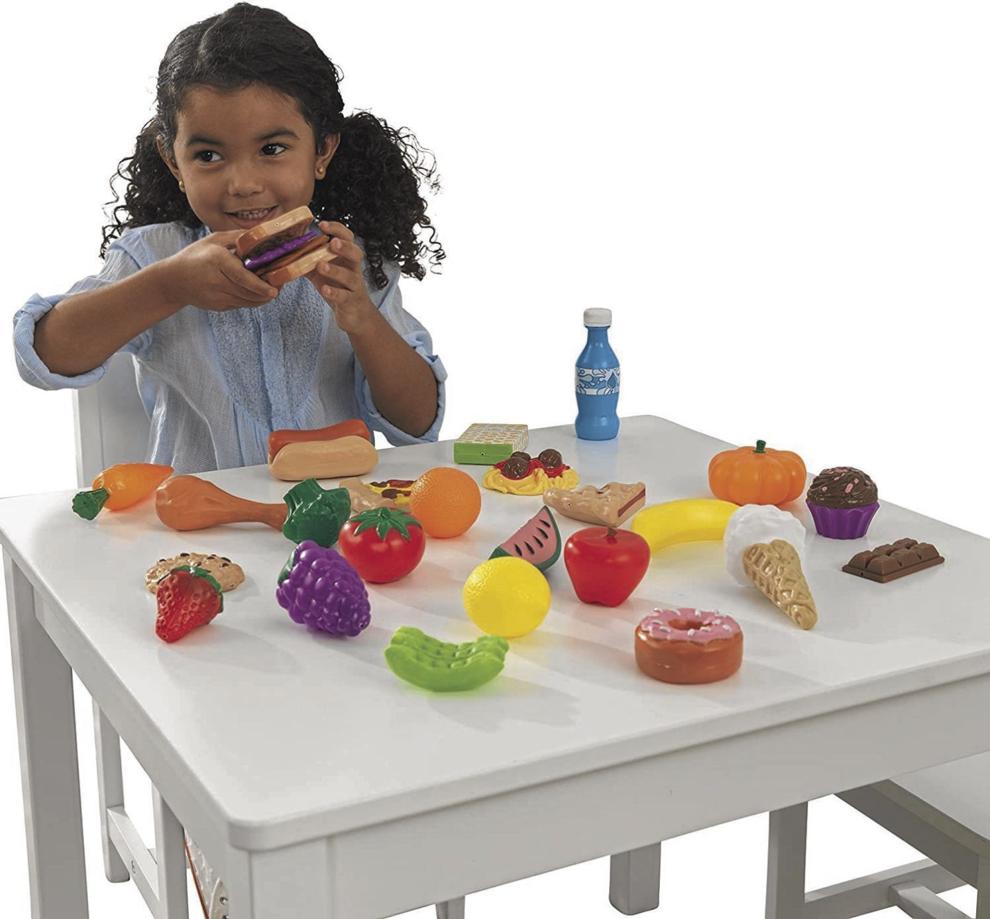 These toys are contoured to feel like food, right down to the sprinkles and tomato leaves, and are easy to clean and sanitize. $10.99 at Amazon
KidKraft Tasty Treats Set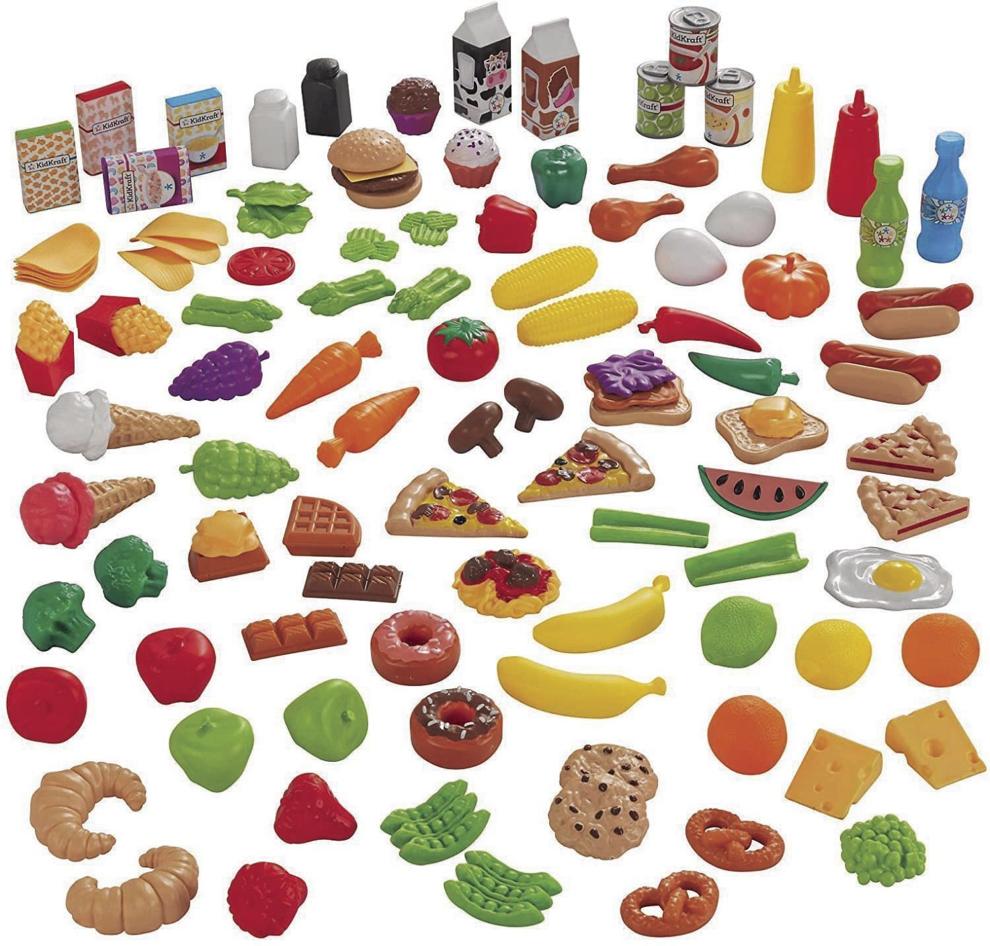 Stock your play pantry with this set, containing a whopping 115 pieces. The colorful smorgasbord features textured pieces, ranging from croissants to waffles to milk cartons, so kids can literally get a feel for different foods. $29.99 at Amazon
Melissa & Doug Make-a-Cake Mixer Set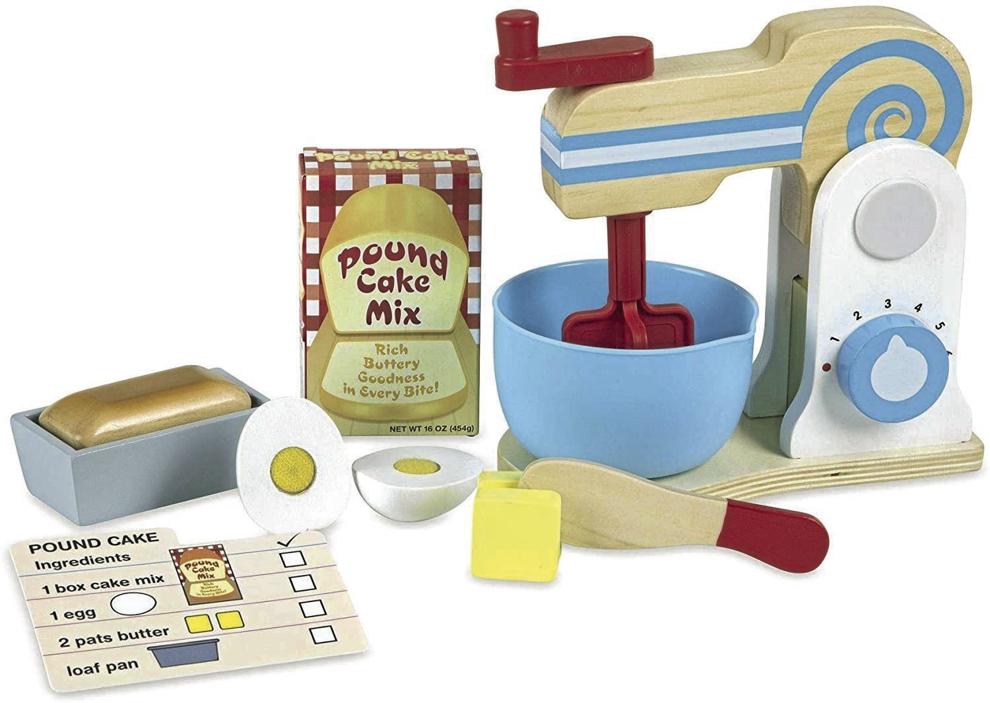 Wood play food sets are appreciated for their classic aesthetic. This baking play set includes active mixing action on the stand mixer, and a recipe card for kids to follow for a pretend pound cake. $26.99 at Amazon
Hape Healthy Basics Wooden Play Food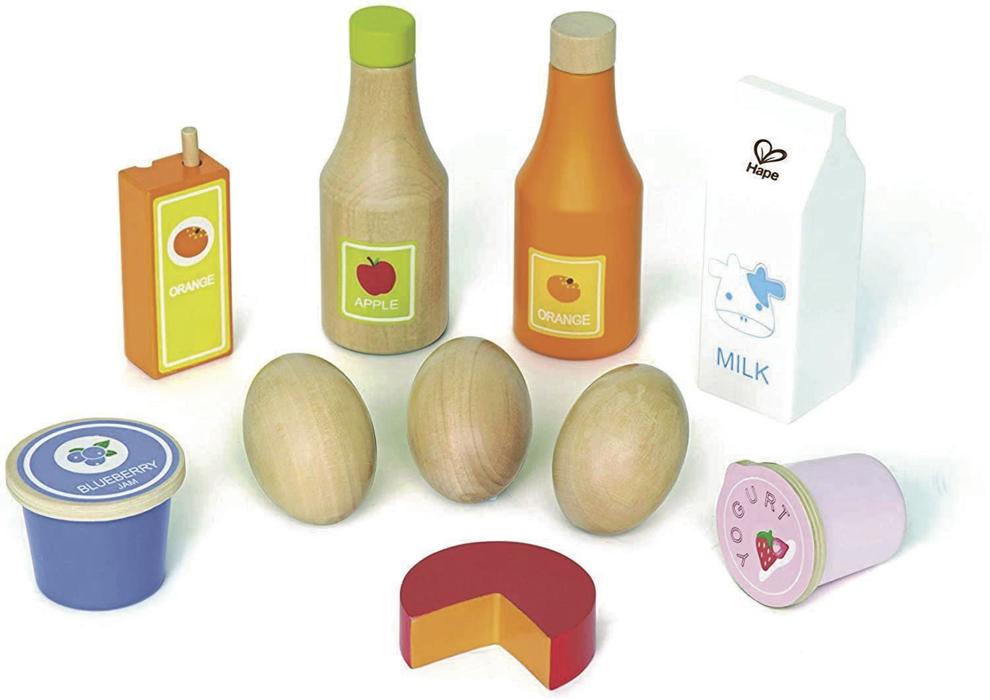 This 9-piece set is geared toward role-playing and imaginative play for ages 3 to 5. All pieces have smooth surfaces and rounded corners for safe handling. $19.99 at Amazon
iPlay, iLearn Kids Wood Cutting Play Food Set
A wealth of delectable treats, ranging from fancy cakes to frosted donuts, come with this cute set. Many of the pieces stack, slice or coordinate to give kids practice with sorting, classification and recognition. $28.99 at Amazon
Learning Resources Farmer's Market Play Set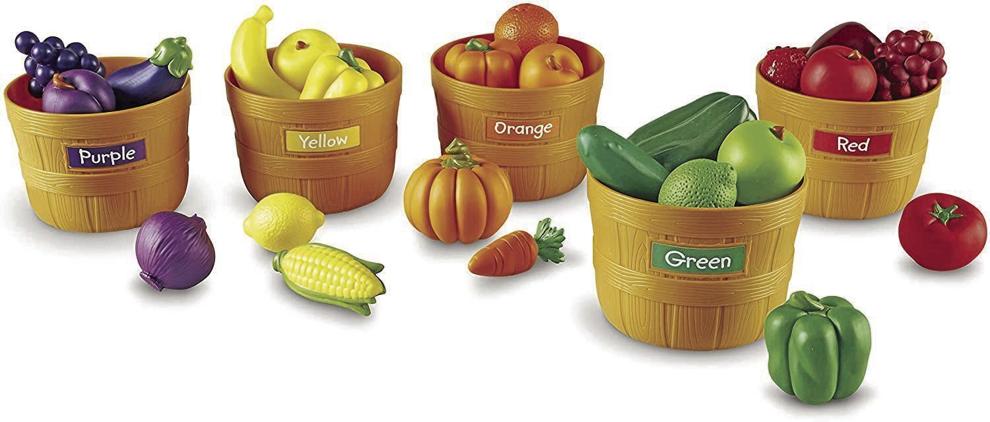 This 30-piece educational color sorting set includes food in five colors as well as baskets for sorting. The food is the perfect size for little hands to hold and manipulate. $39.99 at Amazon
Liberty Imports Fruits and Vegetables Shopping Basket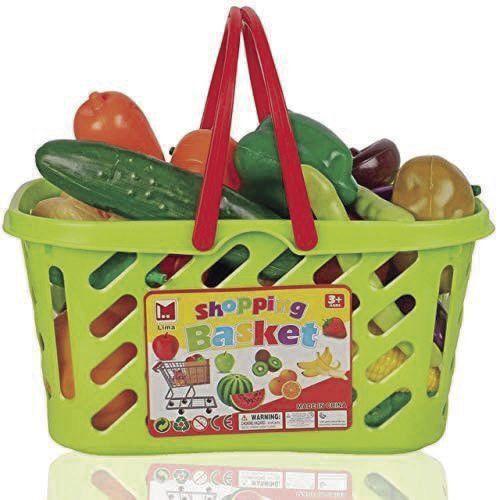 All 38 pieces of this BPA-free, non-toxic set fit inside the matching grocery basket, featuring a diverse variety of produce with ginger, starfruit and edamame. $18 at Amazon
Melissa & Doug Fresh Mart Grocery Play Set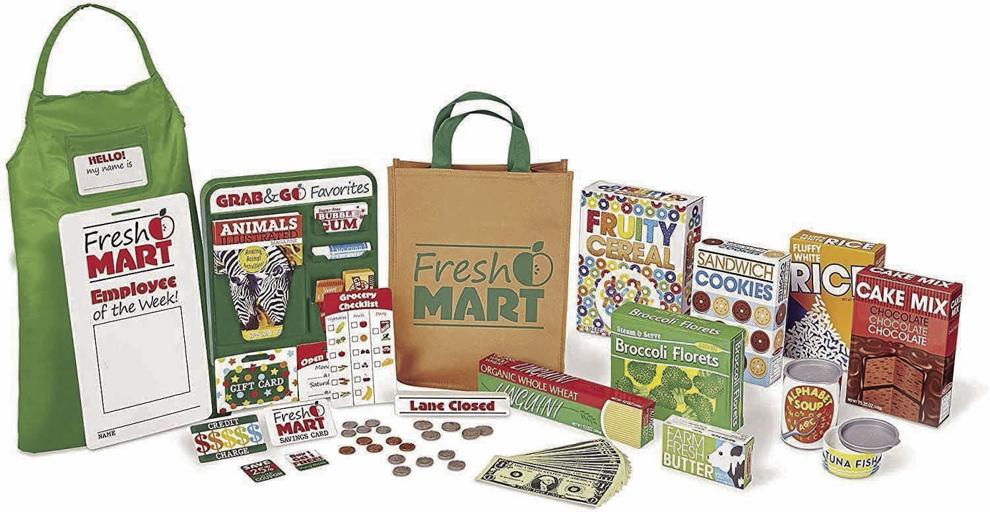 The 84-piece set comes with a handful of food to sort, ring up or stock on shelves, plus cashier-themed accessories and even a grab-and-go impulse buy rack. $32.49 at Amazon
Sian Babish is a writer for BestReviews, a product review company with a singular mission: to help simplify your purchasing decisions and save you time and money.
Evolution of play: How toys have changed over time
Evolution of play: How toys have changed over time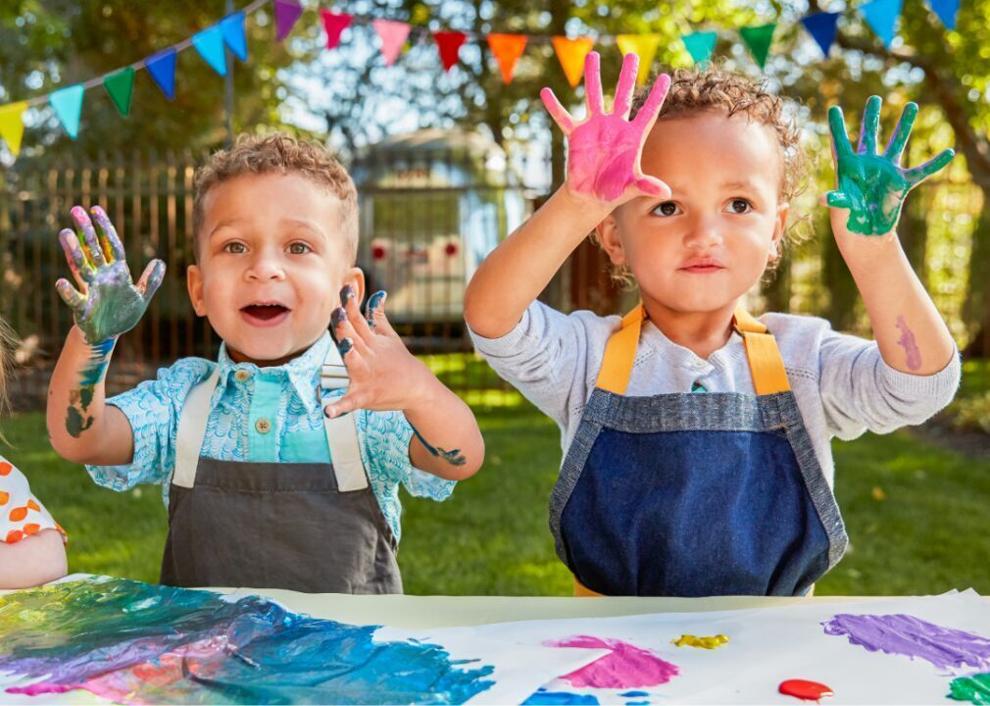 1817: The kaleidoscope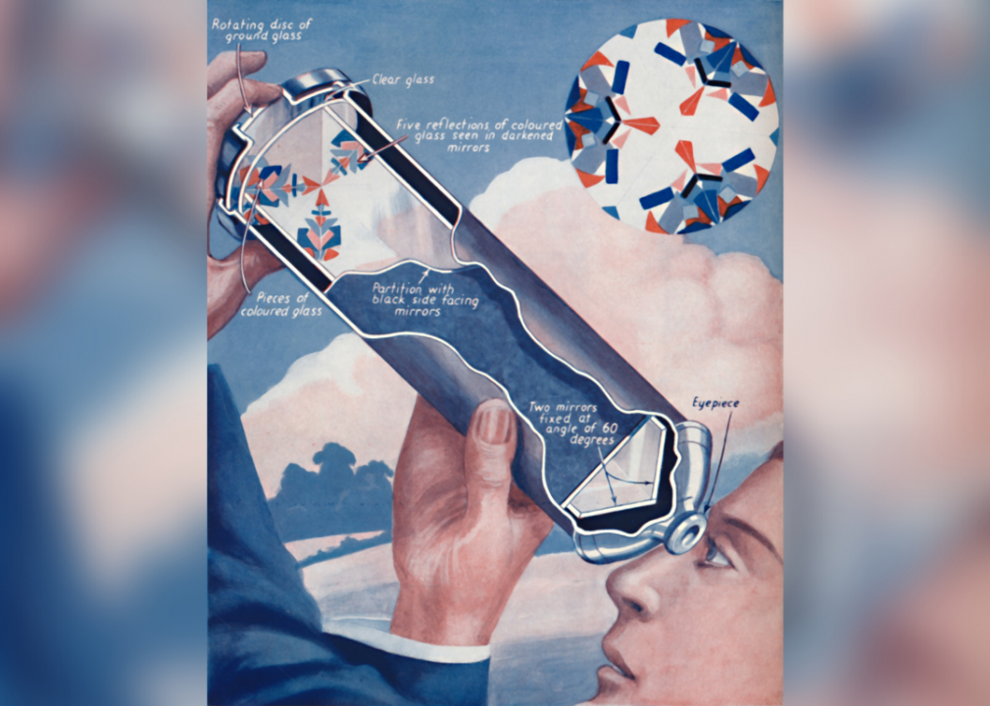 1899: Martha Chase dolls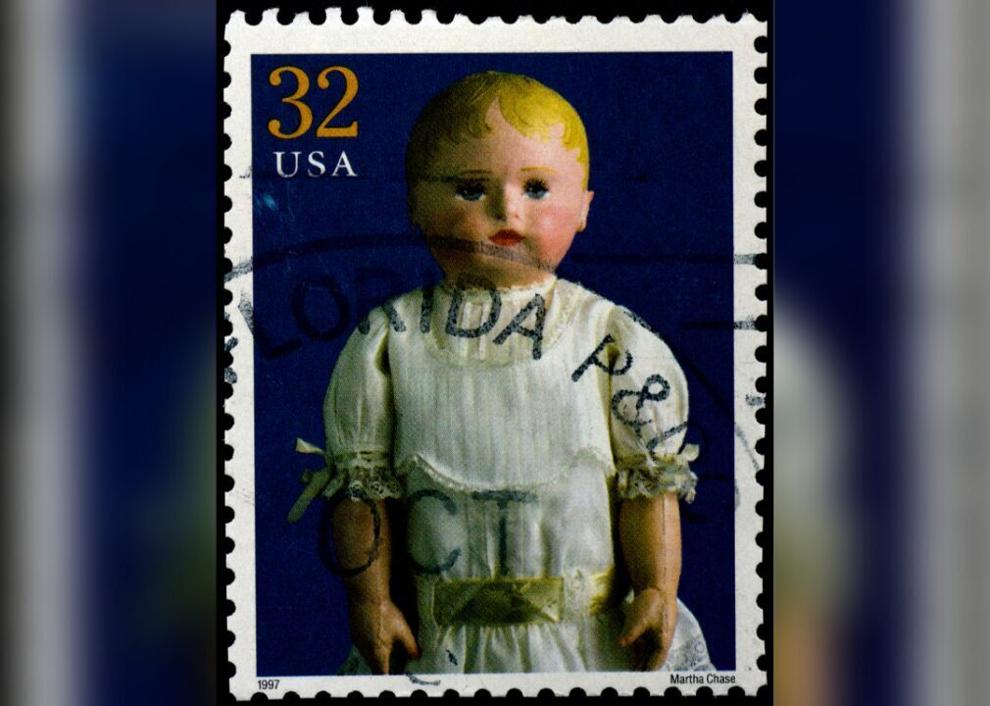 1915: Raggedy Ann dolls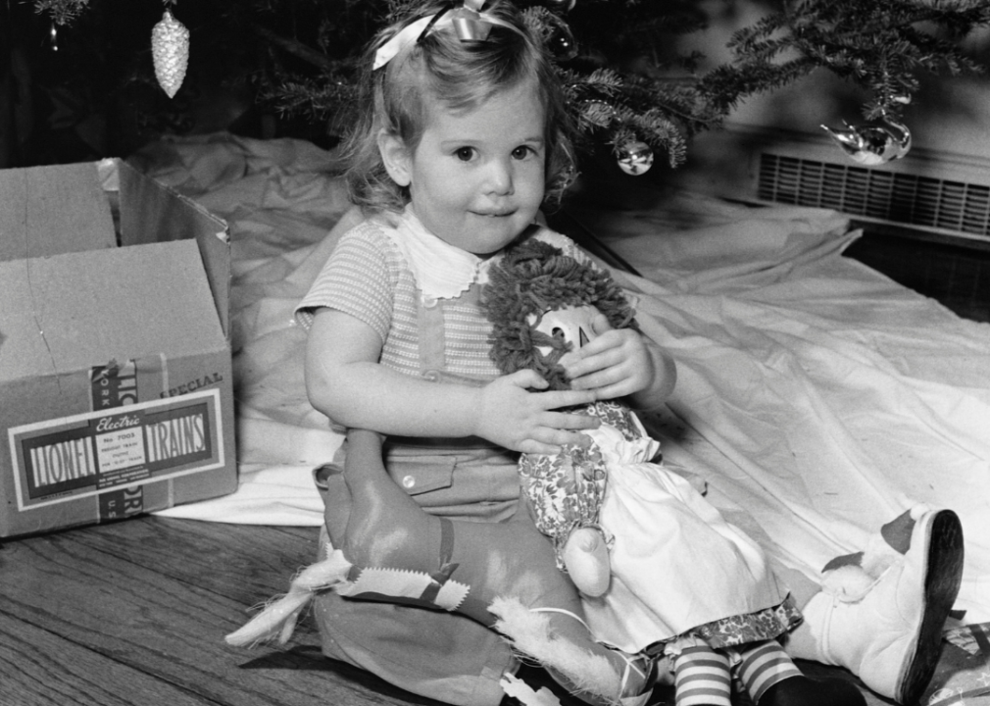 1923: Radio Flyer wagon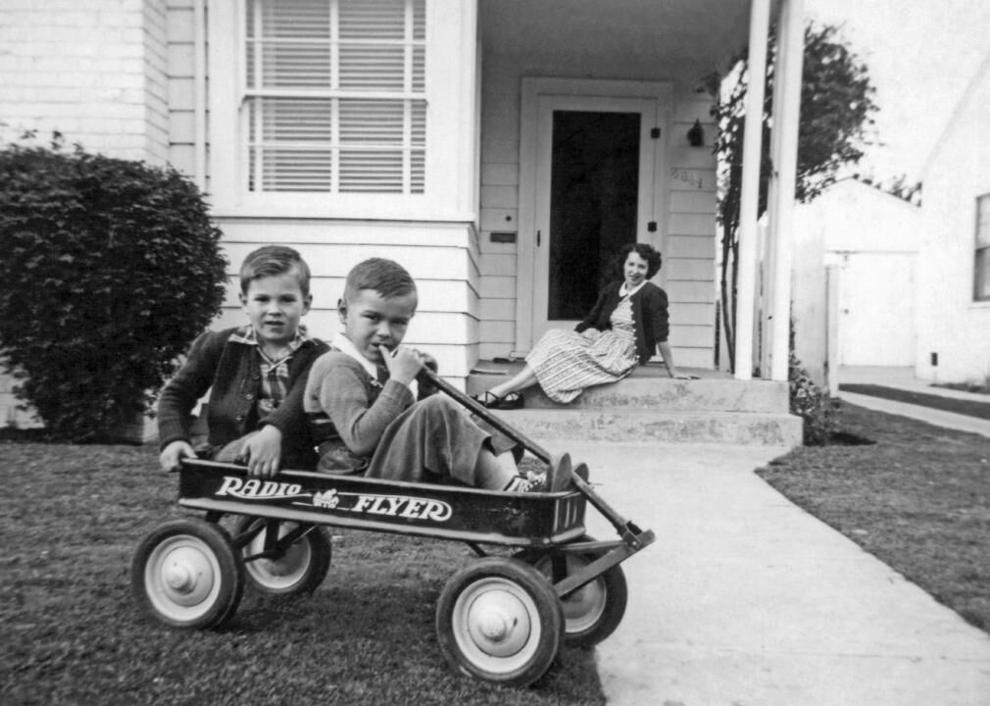 1929: Pop-up books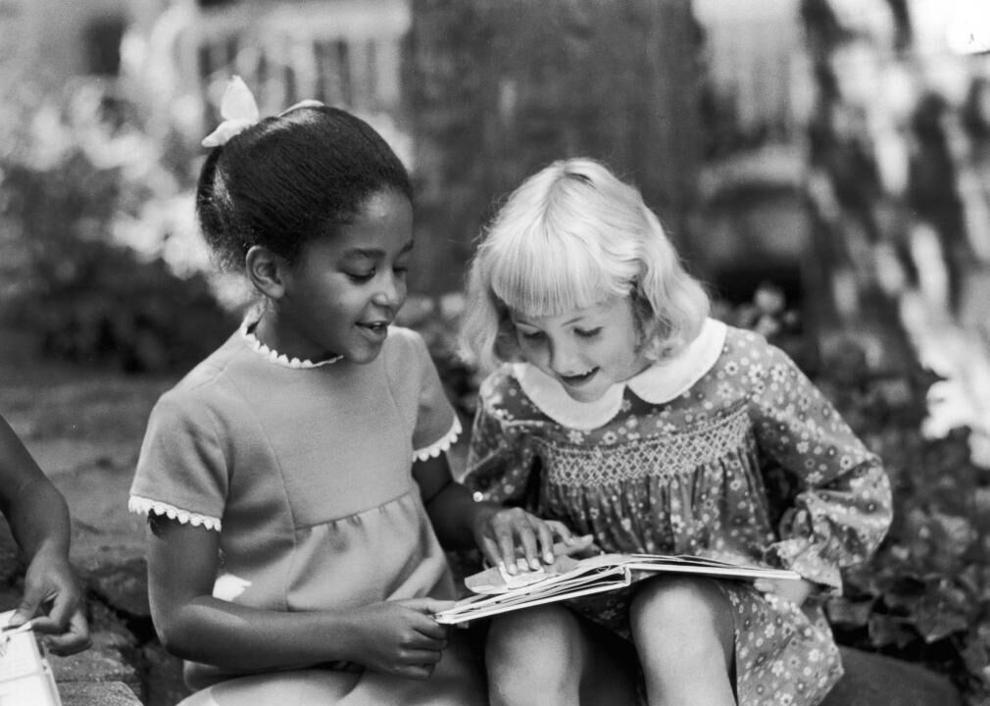 1936: Finger paint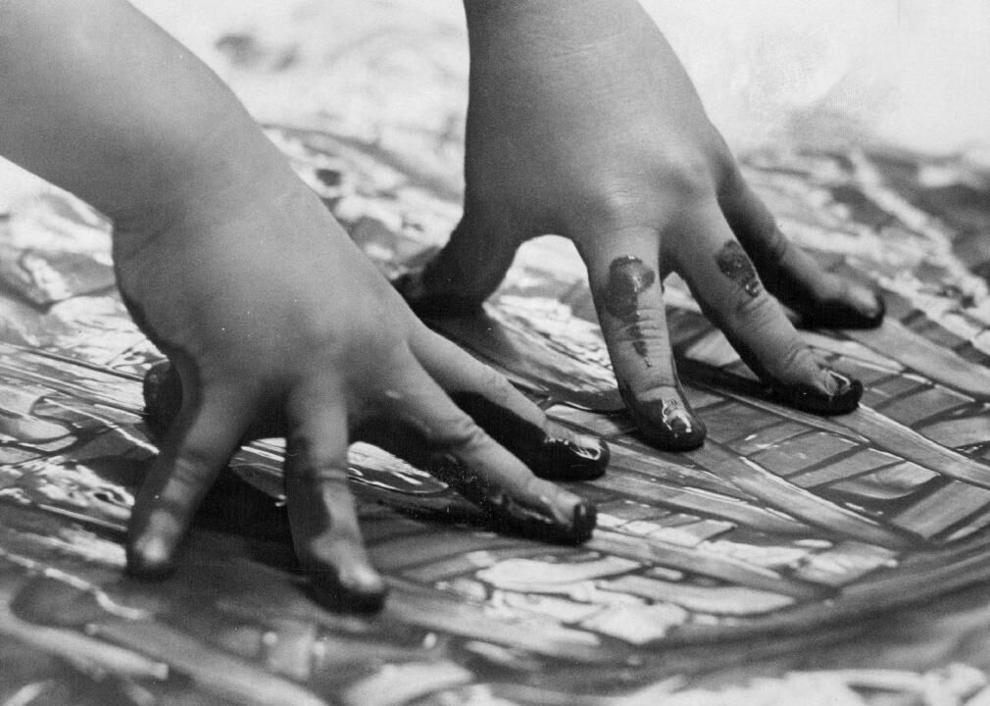 1949: Legos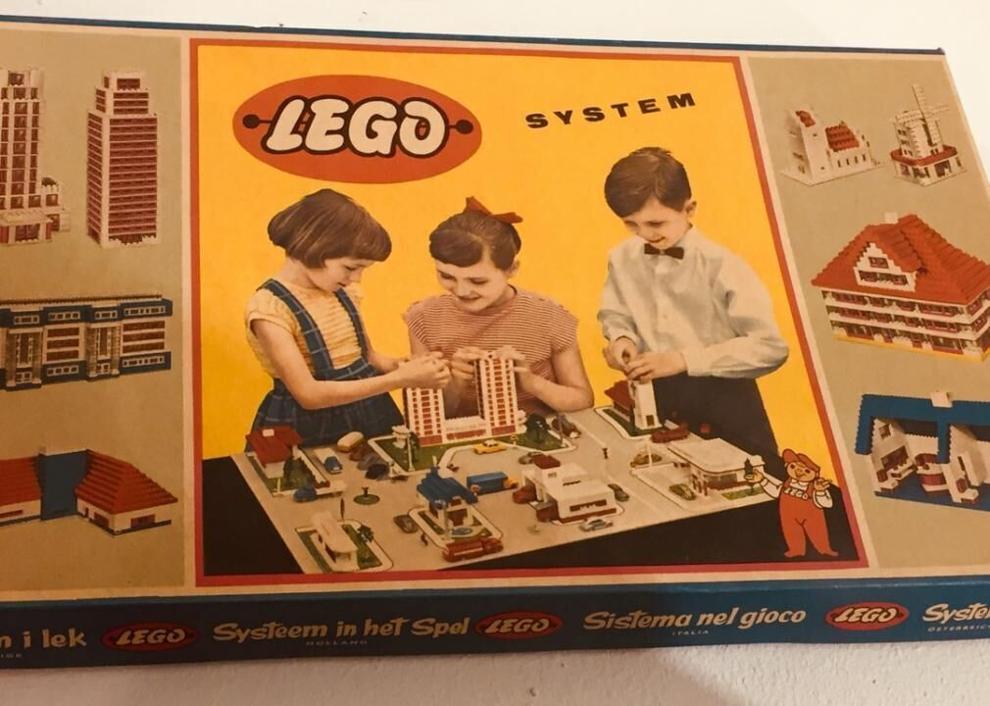 1955: Fashion dolls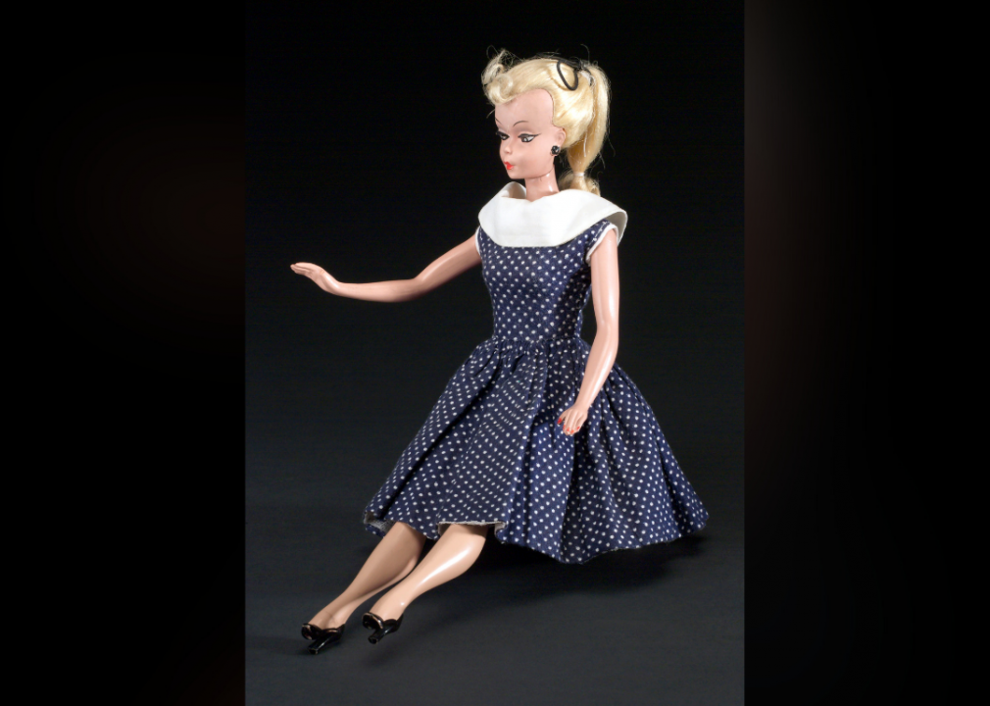 1955: Play-doh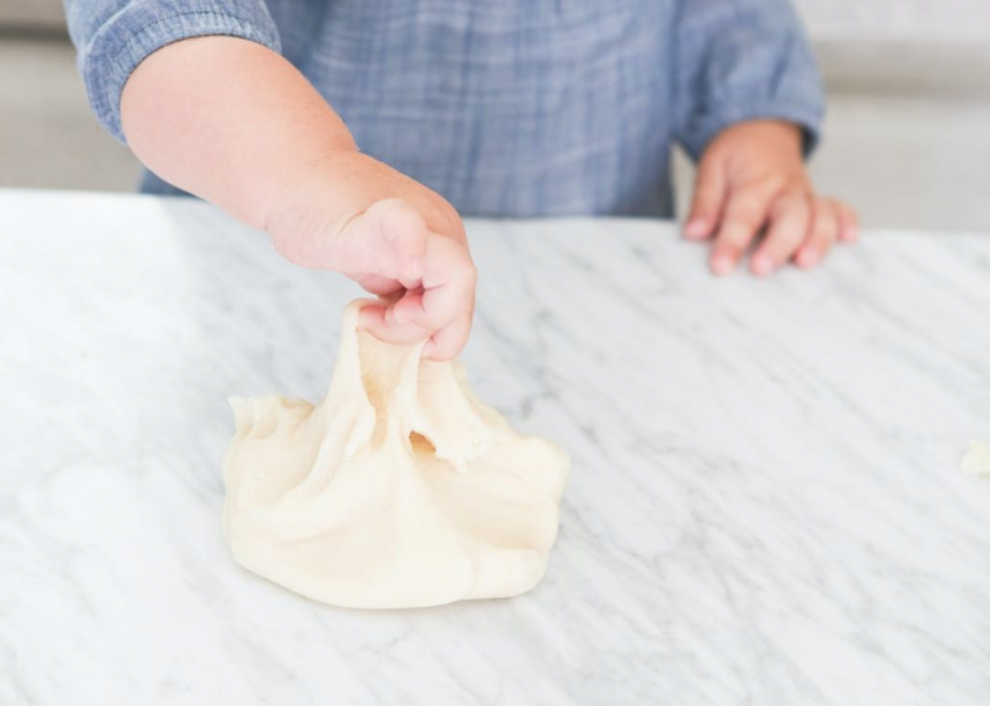 1964: Action figures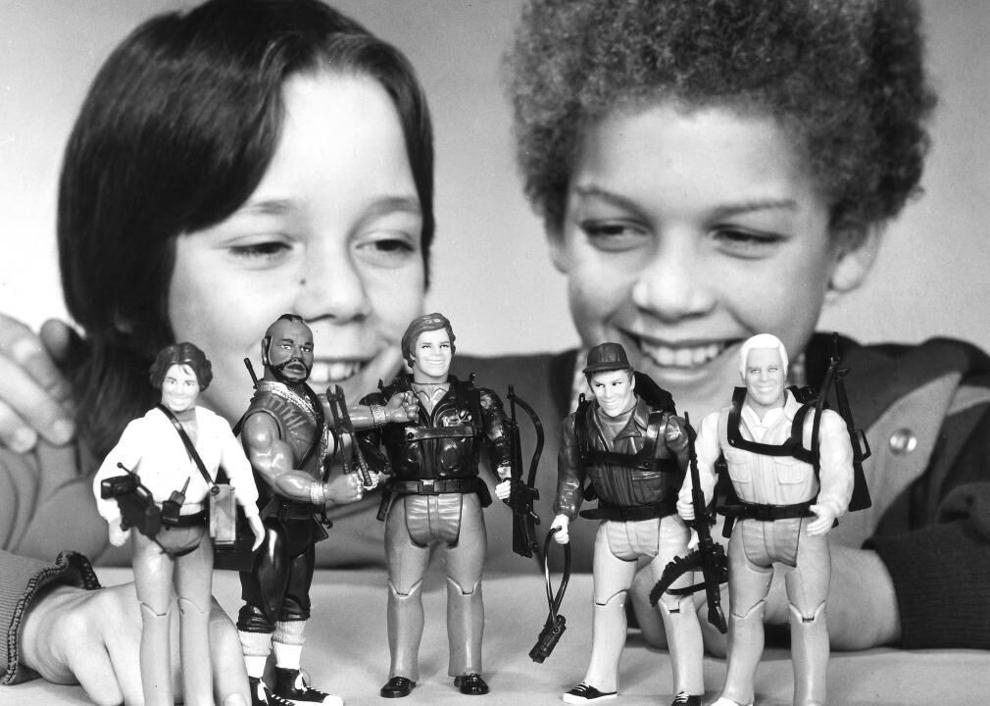 1972: Video game console
1974: Rubik's Cube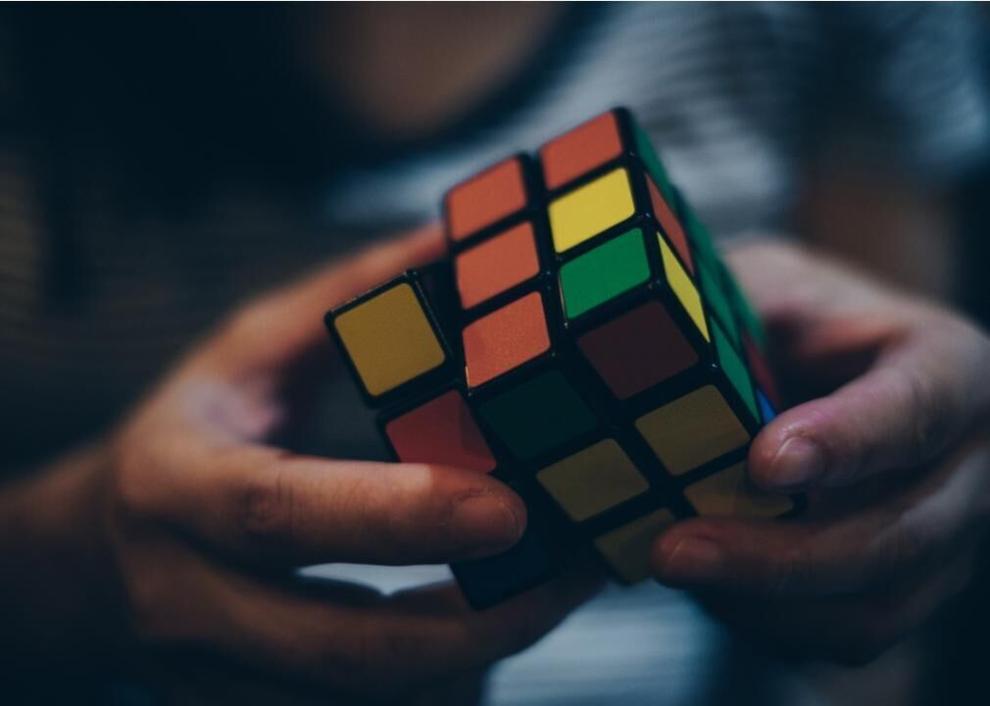 1983: Tumbling tower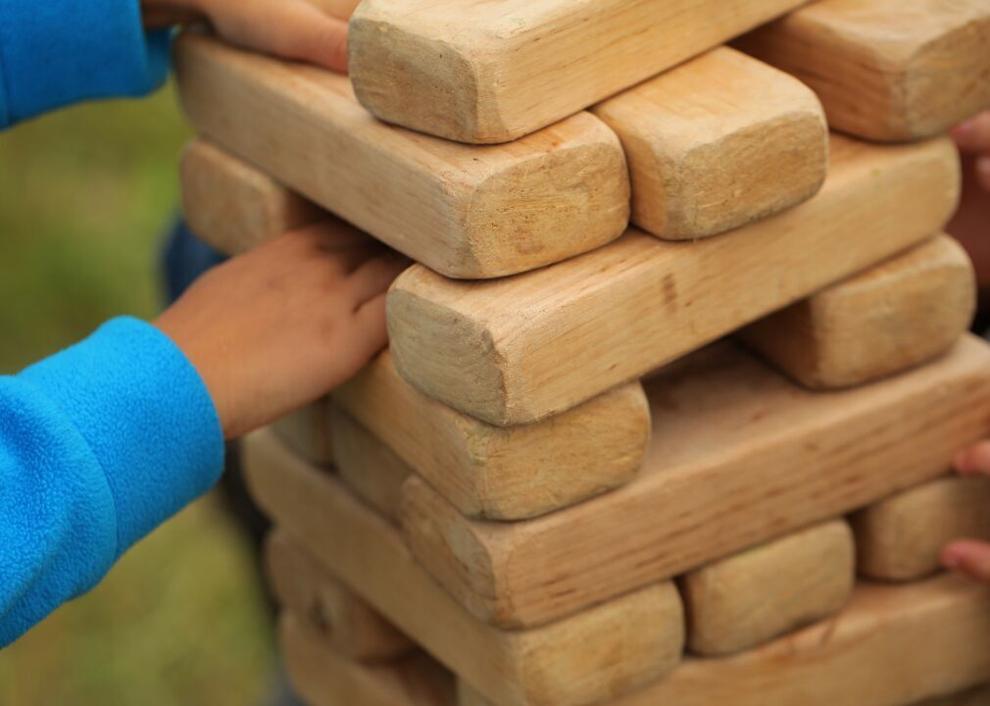 2000s: Electronic tablets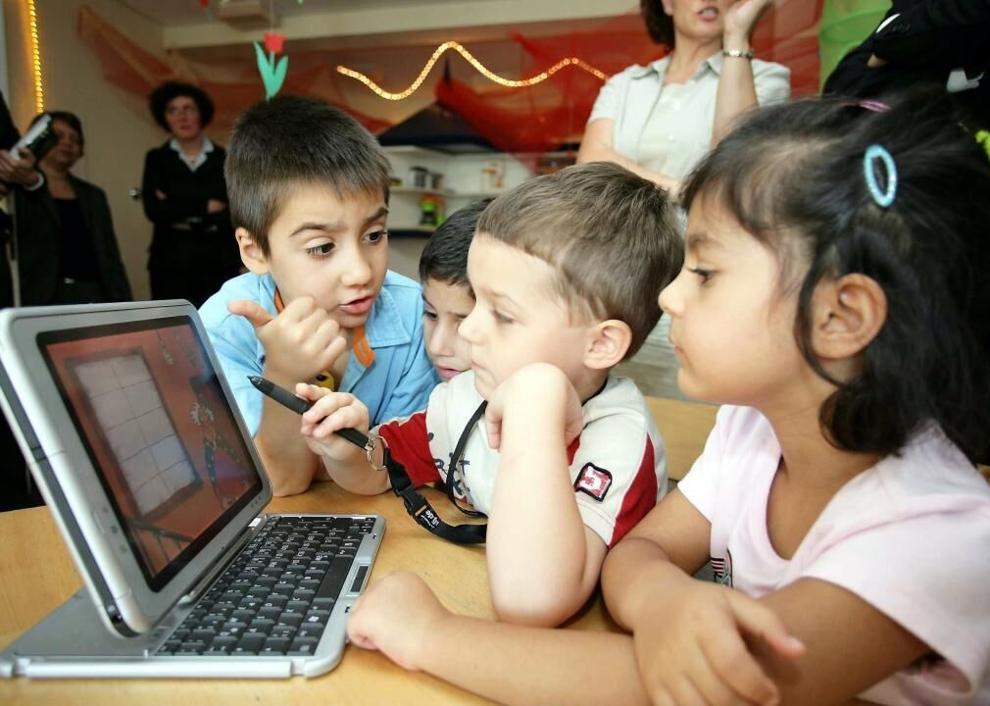 Mid-2000s and on: STEM coding toys