The very good dogs of St. Louis have caught the Blues. 
From bandannas to treats, local pet boutiques say the hockey-themed merchandise for pooches is getting snapped up during the team's playoff run.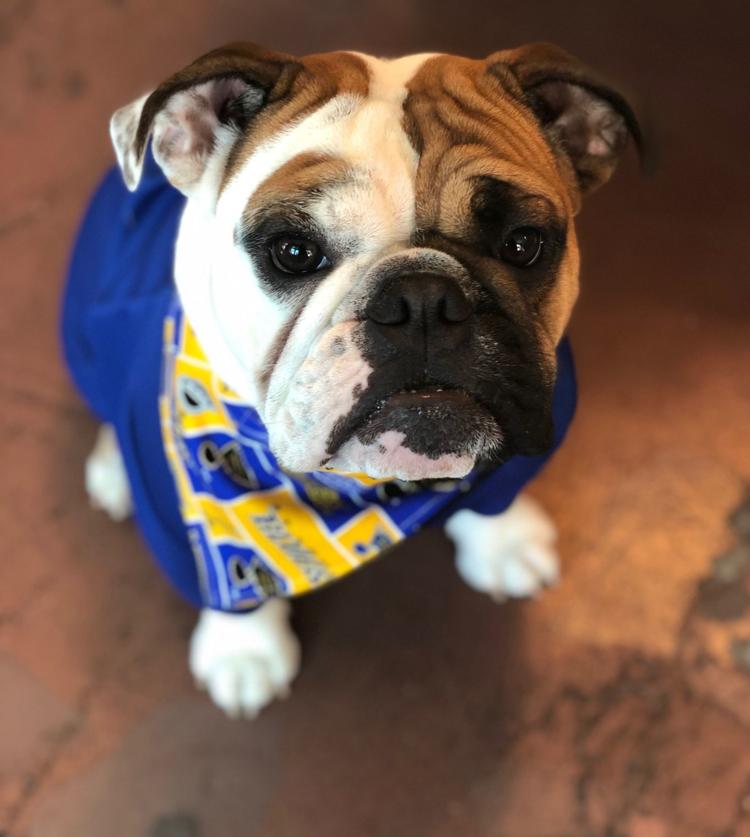 Monica Dennis, marketing manager for Treats Unleashed, said the company contracted with a local seamstress to make Blues-themed bandanas for pets. 
"She's making bandanas like crazy for us," Dennis said. "They are flying off the shelves." They also added several decorated treats, like bone-shaped cookies that say "Gloria" and "Lets go Blues."  
"We can't make them fast enough," she said. 
Erin Meskill, boutique manager at Lola and Penelope's, said they resorted to buying fabric and making bandanas themselves to hand out to customers as a gift with purchase.
Paw car magnets that said "My dog is a Blues fan" have already sold out.
Tracy MacIntosh, manager at Three Dog Bakery, said they also added cookies in the shape of the Stanley Cup, jerseys and set with hockey sticks and a puck.
"We've had to made multiple batches," she said. 
Part of the craze may be due to the Blues' own @StlBluesPup, Barclay, a labrador retriever training to be an assistance dog, who has become an internet superstar.
Barclay has been living in the St. Louis Blues offices until he completes his training and has been seen in television segments around the world. Barclay has attracted a following of more than 64,000 users on Instagram. The account is often tagged by other dogs supporting the team, some sporting adult-sized Blues attire.
Hockey, it seems, has gone to the dogs.