Portrait Your Pet
Family • Lisa Melandri; Gary, "fur baby."
What he sells • Photo illustrations of pets as period portrait paintings
---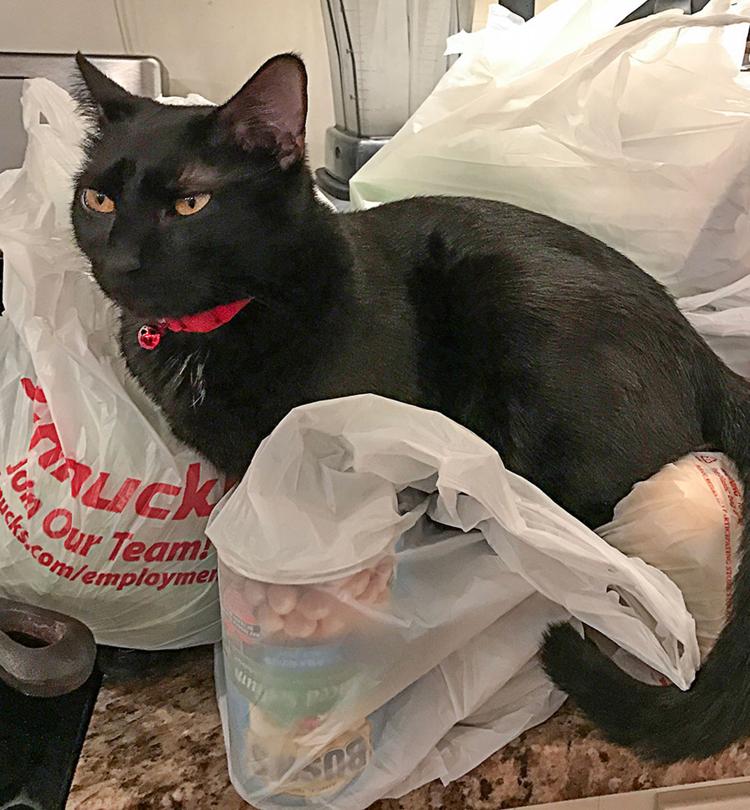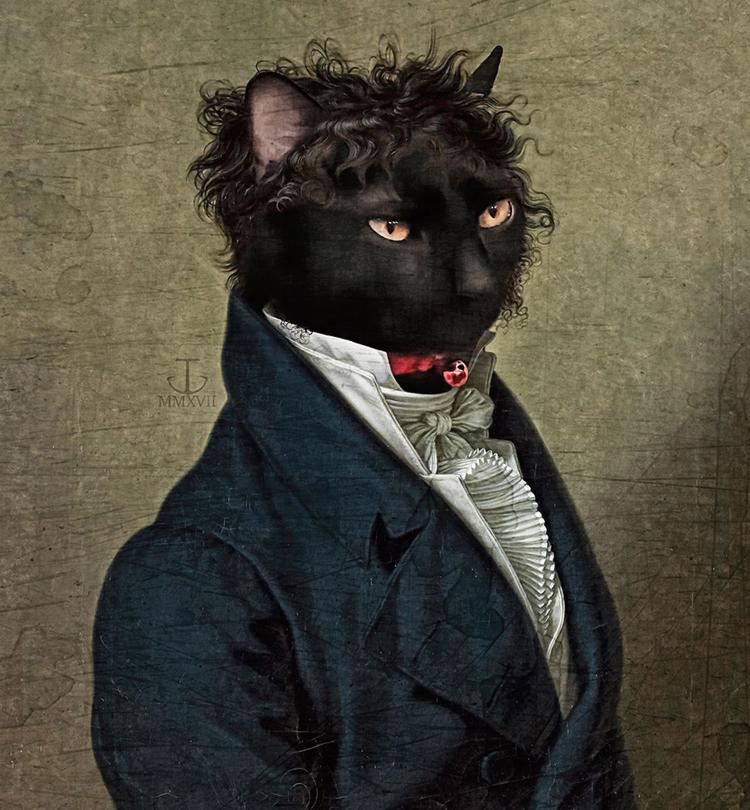 As cats are wont to do, Jordan Gaunce and Lisa Melandri's dear pet, Gary, has a regal air of insolence. Gaunce jokingly calls their "fur baby" Lord Gary of House Gaunce.
One day he and Melandri came home with groceries and before they could put them away, Gary sauntered over nonchalantly and sat on the pile of plastic bags. It's not the best of stereotypes, but Gaunce thought Gary looked particularly regal plopped atop his makeshift throne of grocery bags. "I just took a photo with my cell phone and a couple weeks went by," Gaunce said. "I was just playing around and thought why not make him truly regal."
The meme he posted later was the original photo of Gary aloof and sitting on a stack of groceries that his servants had dutifully brought home along with a thought bubble leading to the image that Gary seemed to be projecting of himself — with a curly mop of hair disheveled dark hair and sideburns wearing a midnight blue jacket, waistcoat and frilled cravat.
Gaunce's friends and fellow pet lovers thought the image was brilliant. A few asked him to render their own pets as 17th- and 18th-century portraits formerly occupied by noblemen, military leaders and anonymous subjects like the "Portrait of a Man" by François-Xavier Fabre that Gary was Photoshopped into (an oil painting dated 1809). Soon he had enough requests that he decided to open an Etsy shop.
First there was Food Fighters • Gaunce, a Photoshop master and avid creative, was playing around with Mathew Brady's Civil War photographs of military officers. Feeling a bit of Monty Python-esque humor, he decided to stick an egg on the face of one of the generals. He used a variety of vegetables as well and called them Food Fighters. Gaunce, who has a bachelor of fine arts degree from the Ringling College of Art and Design in Sarasota, Fla., based his thesis on using traditional training techniques with a digital element introduced. He said he was fascinated with exploring the gap between science and religion, as in connecting the use of digital techniques with the art of human touch in painting. "But eventually, I graduated, and I needed to learn how to make money," Gaunce said. He became a graphic designer working with still and motion photography and currently works at Bruton Stroube Studios. It's not a coincidence that his current pastime seems to hearken back to his thesis, but it wasn't exactly intentional, Gaunce said.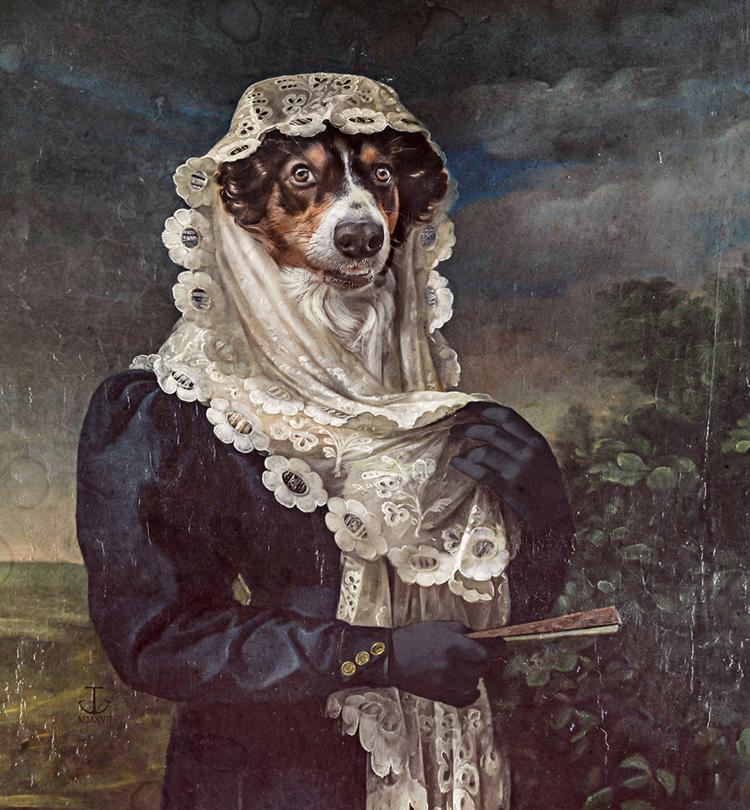 Pets personified • "People love their pets. I mean really loooove their pets," Gaunce said. "I mean I knew that, but this has given me a whole new insight. It gives me a really nice feeling to finish a portrait because what I'm digging is the joy people are getting from it. That's not something I really thought about." He naturally enjoyed his Lord Gary portrait, but working with customers, he said he learns a lot about the personality of pets.
"I really want it to be a collaborative effort. I use their photo from their smartphone so they can always say that's my photo in there. Then I ask them to tell me about their pet's personality."
Is he an alpha dog? Quiet or bombastic? Steadfast or nervous? Gaunce uses the information to send the customer three options using images from museums that have been released into the public domain. The release of the images is meant to spur interest and engagement with the works, so quite a few artists are incorporating them into other works, memes and various pursuits.
Honors and homage • Gaunce said that pets aren't typically with us as long as people, so it's perhaps fitting to honor them with a timeless aristocratic portrait. Maybe it appeals because it speaks to the magnitude of the pets' impact on an individual or family. Gaunce, at varying stages of his childhood, grew up with two cats — including one called Raindrops, an all-gray cat who loved water — and a couple of dogs, two box turtles, five snakes and two ferrets. He and Melandri adopted two cats from 10th Life, a rescue center for pets with special needs, a few years ago and once those two died, they decided to adopt Gary, who is healthy in spirit and body.
Debra D. Bass • 314-340-8236
@debrabass on Twitter
Get a dose of adorable in your inbox
Receive local adoptable pets PLUS updates for pet lovers in your inbox every week!