Working from home with your pet? Our readers prove it's paws-sible
Almost 600 Post-Dispatch readers submitted photos as they worked from home with quarantined cats, pups, bird and other critters.
Congratulations to the winners listed below, along with entries picked as favorites by our staff. 
You can view all the entries here.
Tha0/2+ .*'/;/8*9ki 2:12 \-085=. 2:13 .- 2:13 +[]\ 2:16 \25 <-- Online editor Elaine Vydra's cat Wallace says "thank you for the submissions." (Either that or he just disproved the theory of relativity.)
WINNERS
Winner: Working from home with a cat.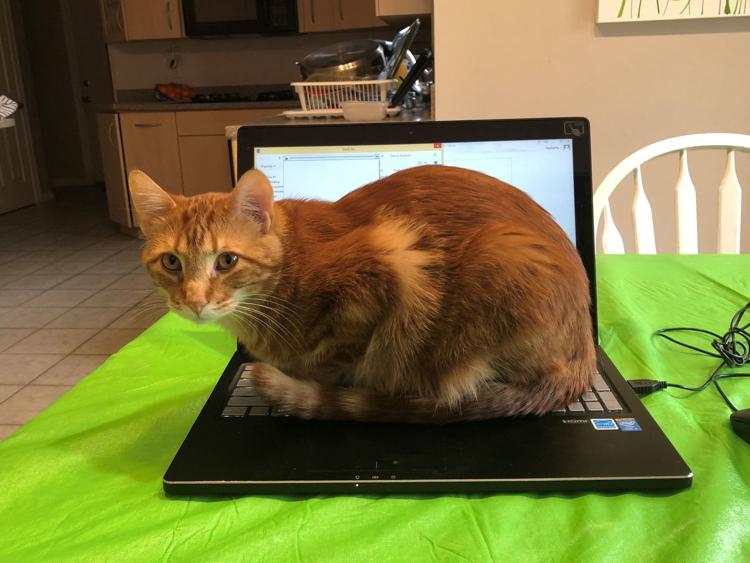 Trying to work from home with my son's cat.
Michael Wong
Creve Coeur, Missouri
Winner: I am the Boss Now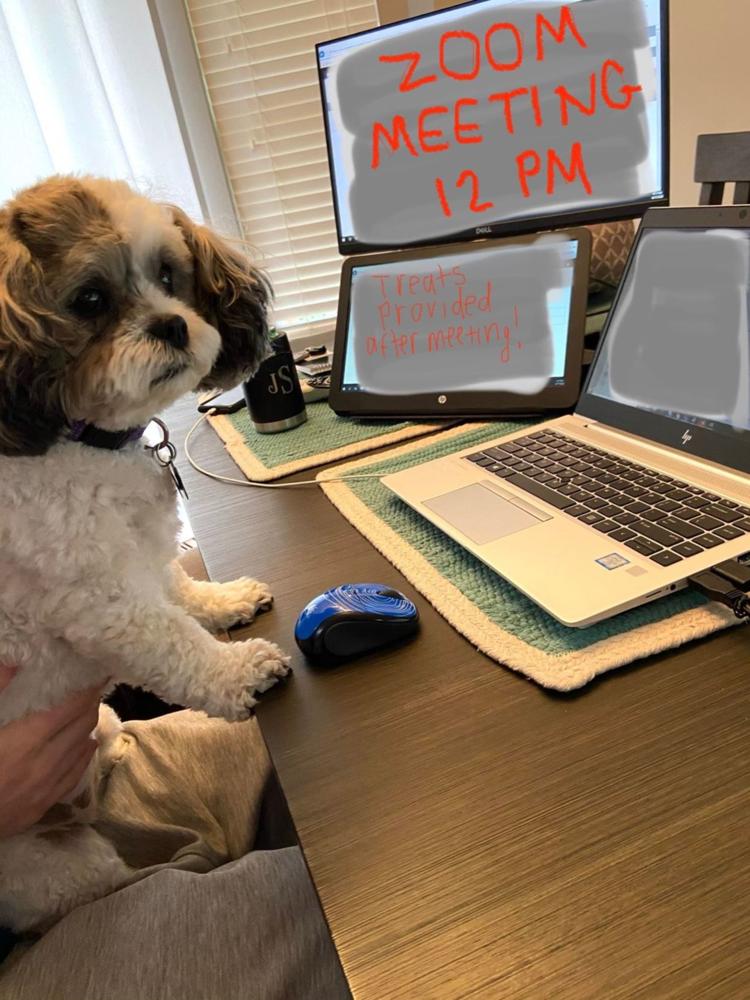 Taking over the conference call for my human today.
Justin Siebert
Valley Park, Missouri 
Winner: Daily Distraction
Vinne the Quaker Parrot, has become my work at home desk buddy.  Coming over regularly to get his head scratched.  And telling me, "Good Boy", when I do.
Dawn Blackburn
Moscow Mills, Missouri 
STAFF PICKS
Who needs an alarm clock?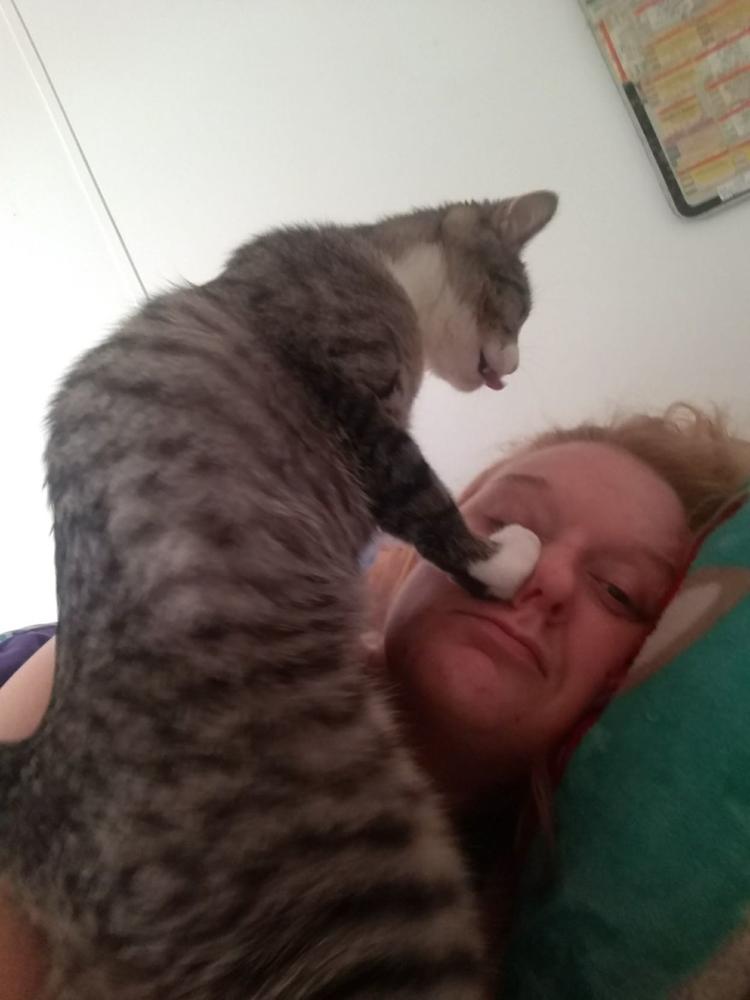 Mittens Kittens knows how easy it would be for me to lay in bed all day instead of work from home. Thank goodness I have him here to motivate me every morning!
Sarah Lee
Festus, Missouri 
"Stop lookin at me"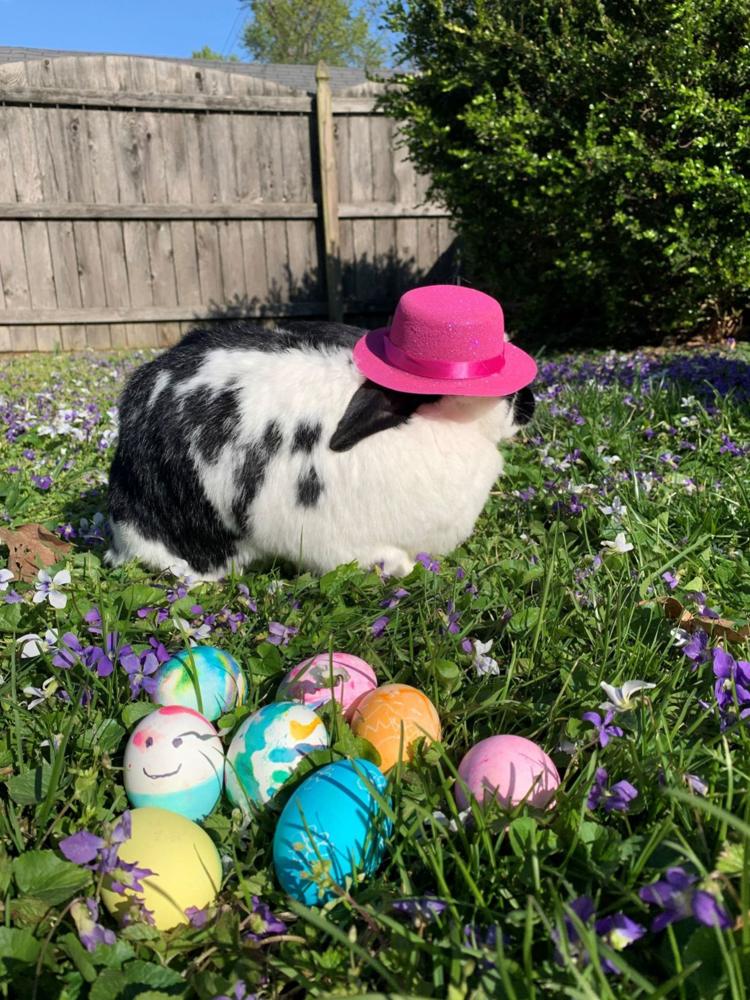 "Freddie doesn't like being the center of attention."
Sandra Dillon
St. Louis, Missouri 
My assistant is furry and has 4 paws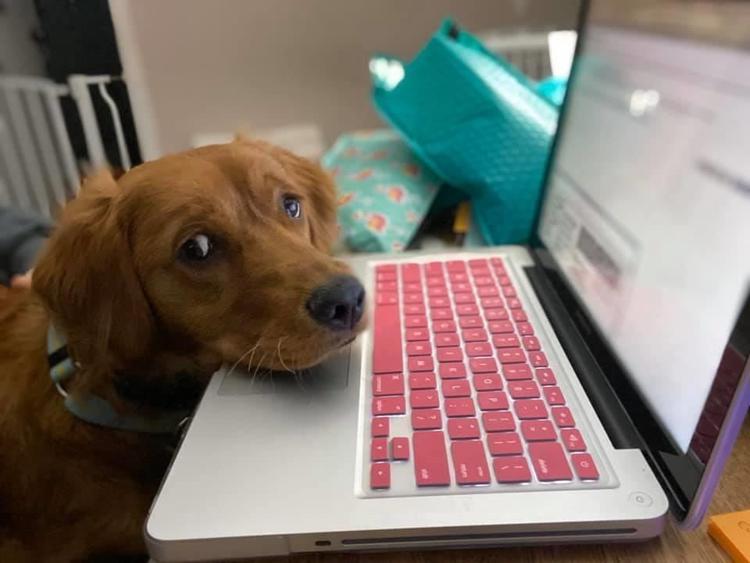 I know being stuck at home stinks for a lot of us! Please know that we're all in this together! Reach out to someone if you need to chat!
Angie Marischen
St. Peters, Missouri 
Noise Maker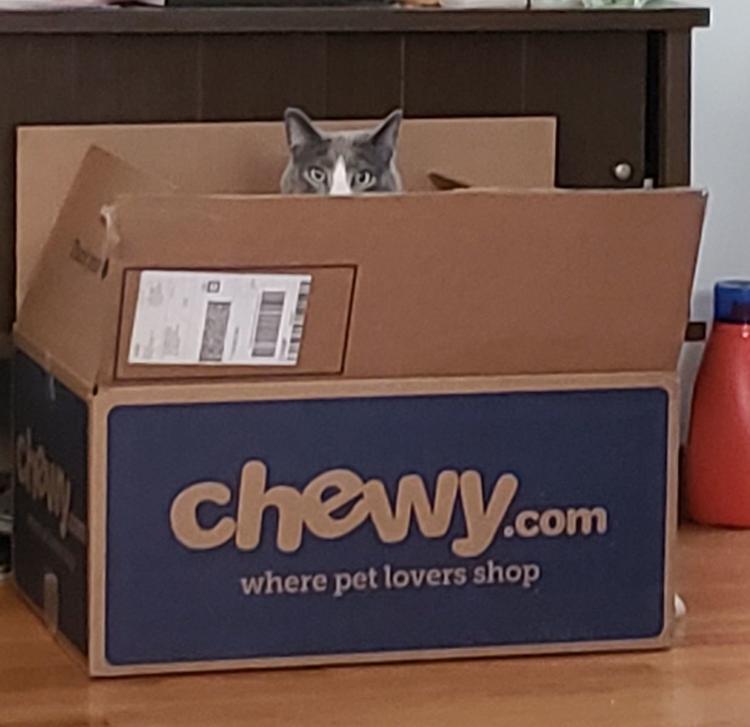 While on a Zoom call I hear noise. I call out his name and he pops out.
Lee Howard-Ginther
St. Louis, Missouri
Only two more pieces..sigh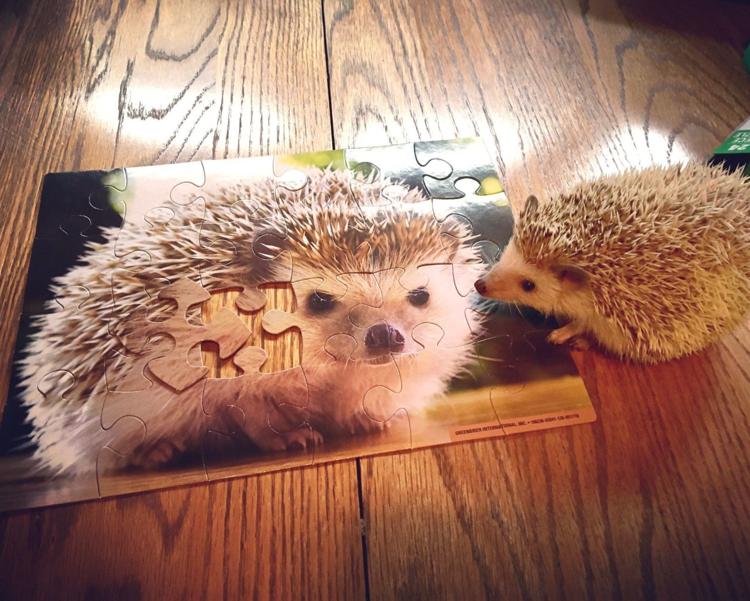 Family time..Babushka our hedgehog working on a puzzle during our time
"Staying at Home"😷❤️
Brenda Morrison
St. Louis, Missouri 
Supervising Mom's work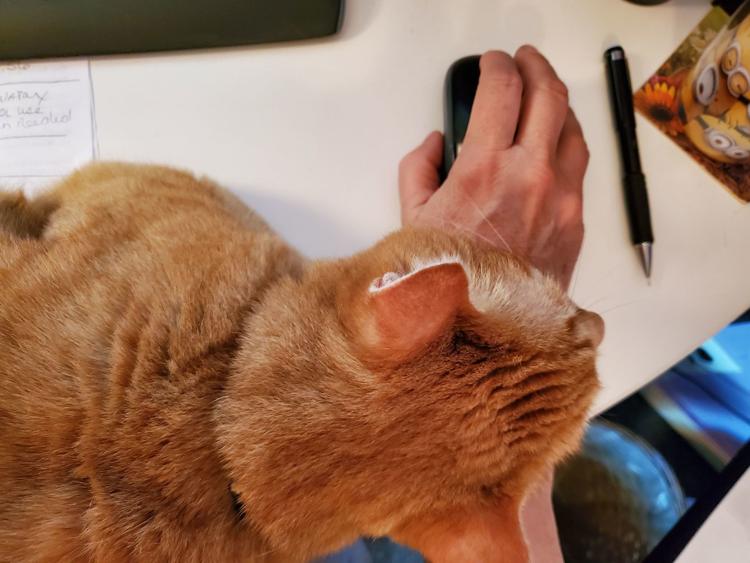 Too tired of chasing the mouse
Michelle Bruns
Pacific, Missouri 
Downward Dog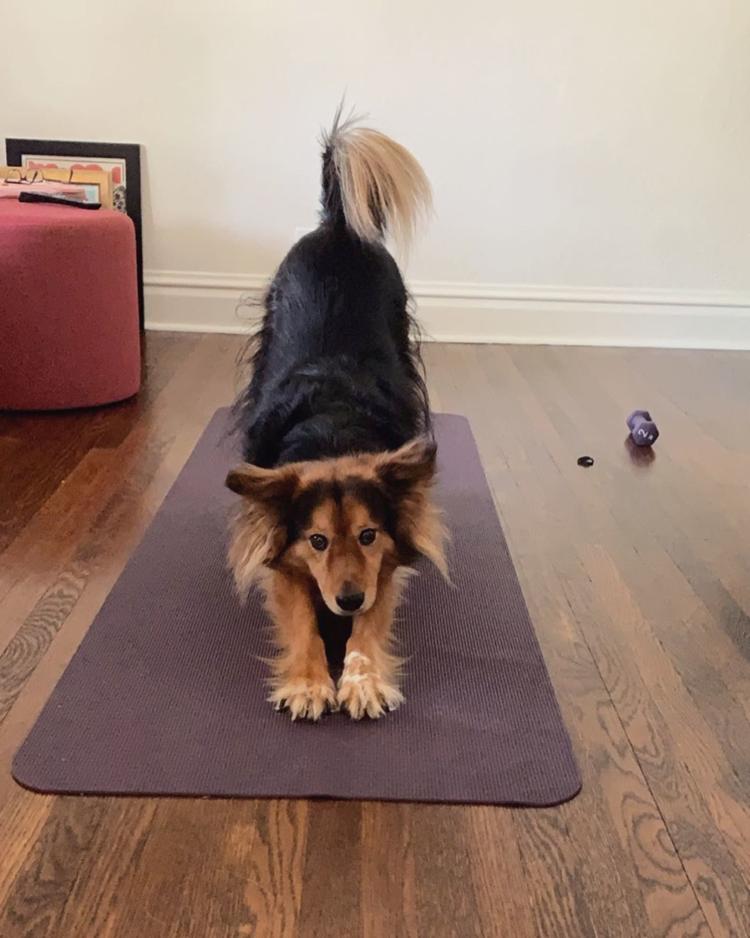 Copper's reminding me to get my butt out of my office chair and get my daily exercises in!
Kelsey Dowler
St. Louis, Missouri 
This power cord is warm!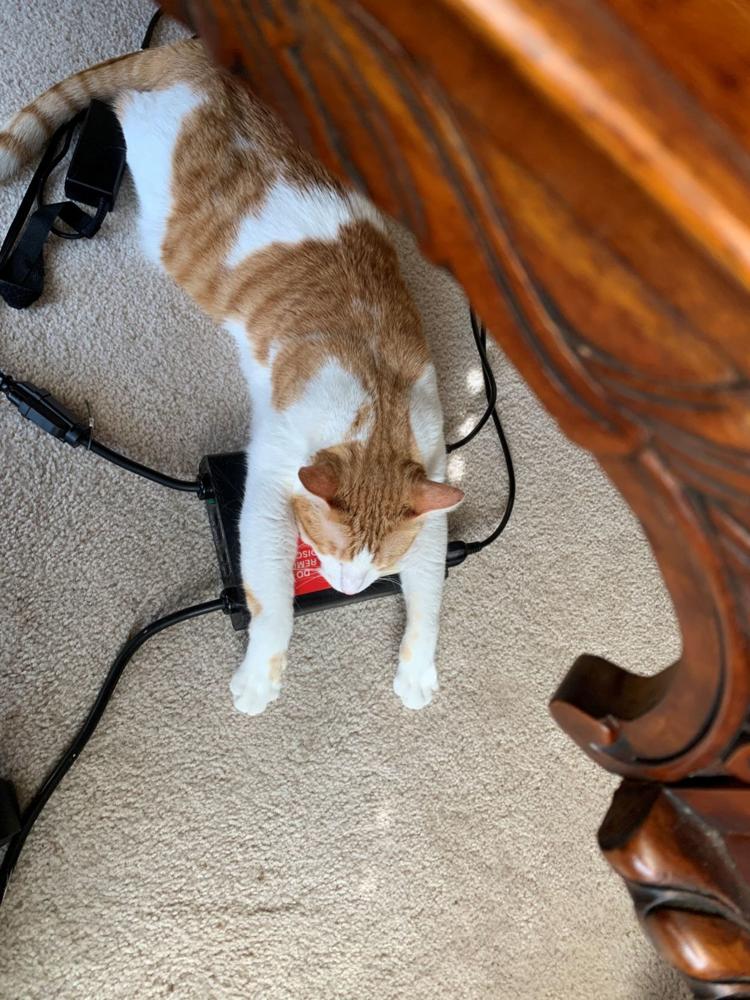 Work is dull and I felt warm and sleepy.
Sharon Khoury
Lake St Louis, Missouri 
Ginger B.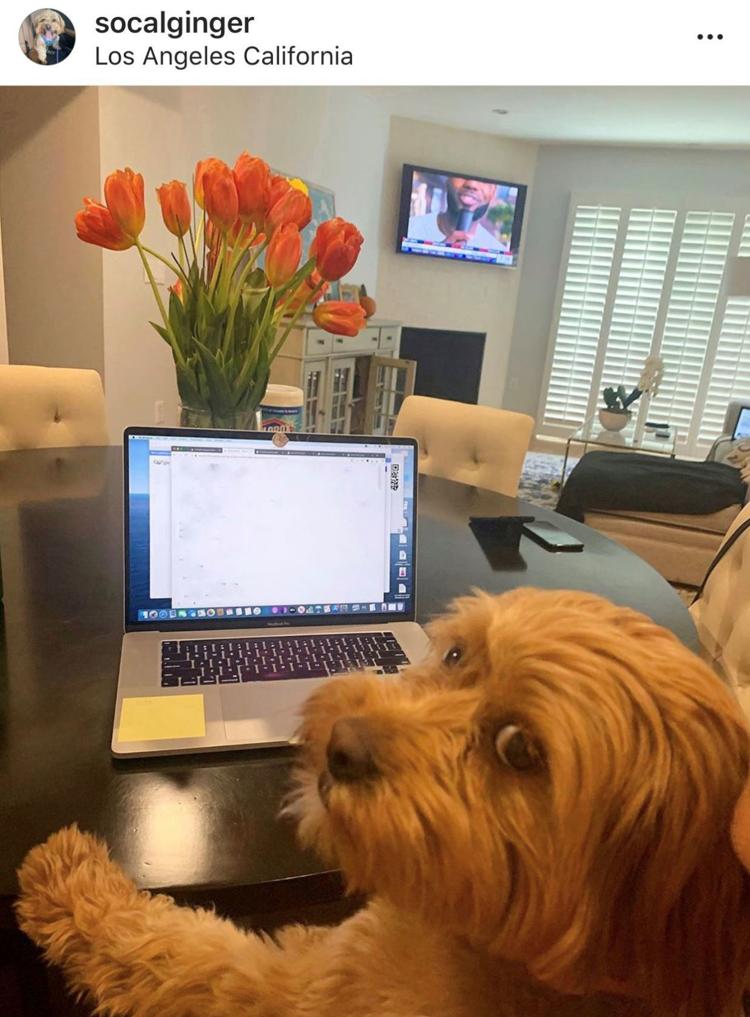 You need this WHEN???😳
Susan Zuckerman
St. Louis, Missouri 
This work is for the birds.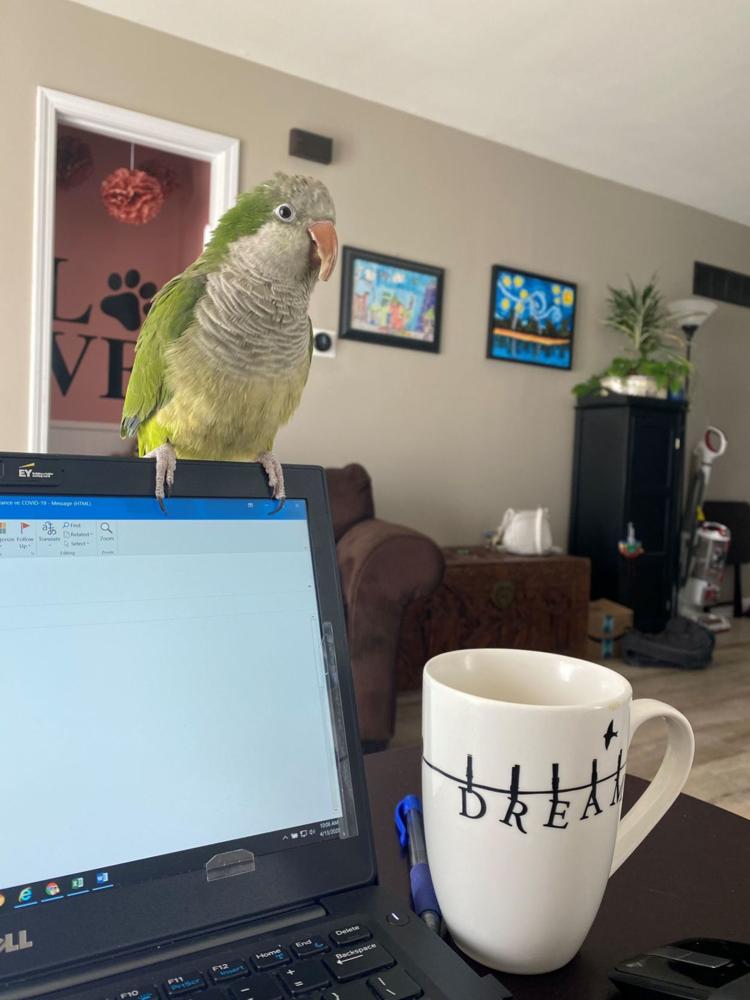 My coworker, Clover, always likes to look over my shoulder while I'm working.
Tracy Deckman
O'Fallon, Missouri
Distracted Officemate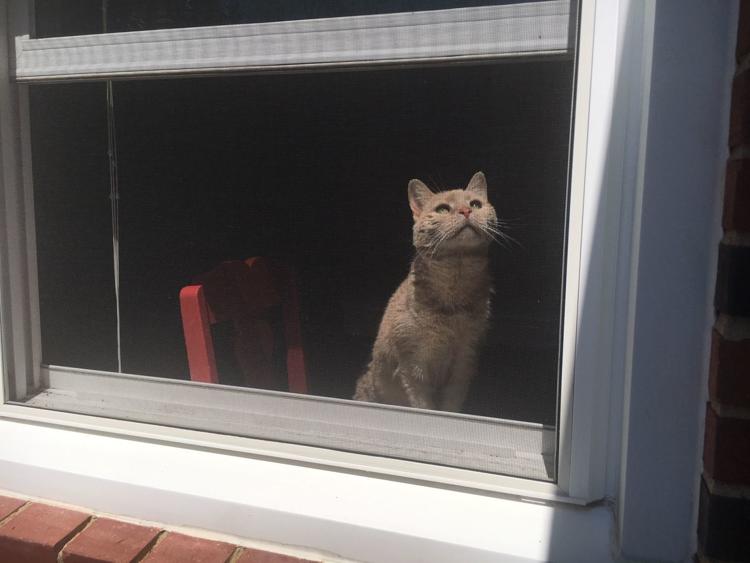 Squirrel? Bird? Chipmunk? Bird!!
Kathy Bretsch
Webster Groves, Missouri 
One of these things is not like the Other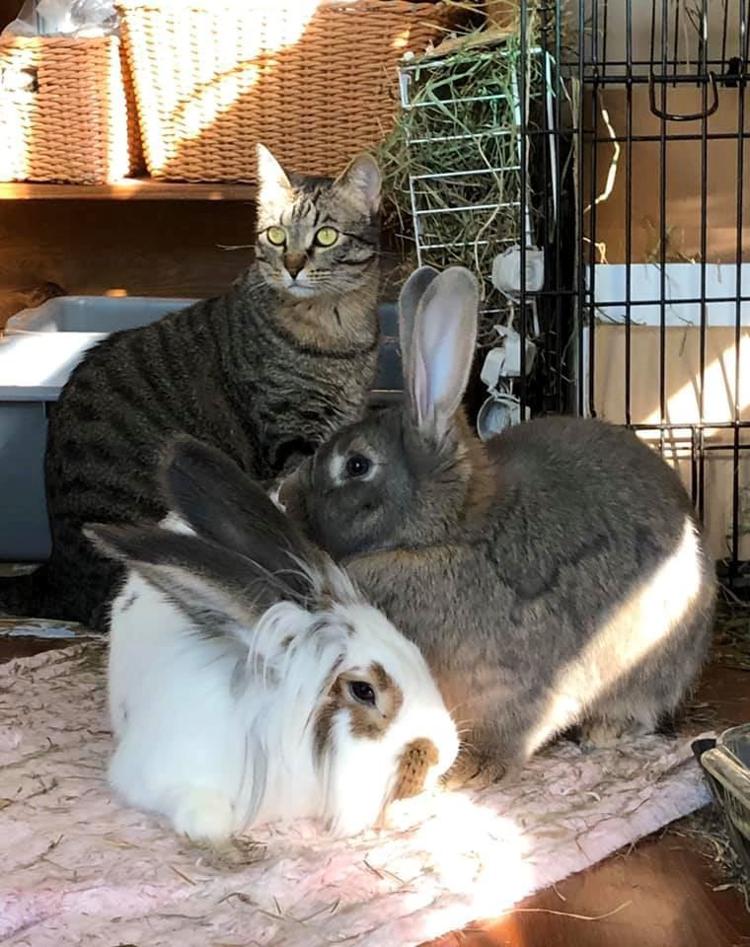 It is rare for any three critters to line up just so. I was amazed I caught this pic. This is Athena (the cat), Lia (brown bun) and Lissy (lionhead bun).
Mary Haselbauer
St. Louis, Missouri 
Meet Bailey the Multi Tasker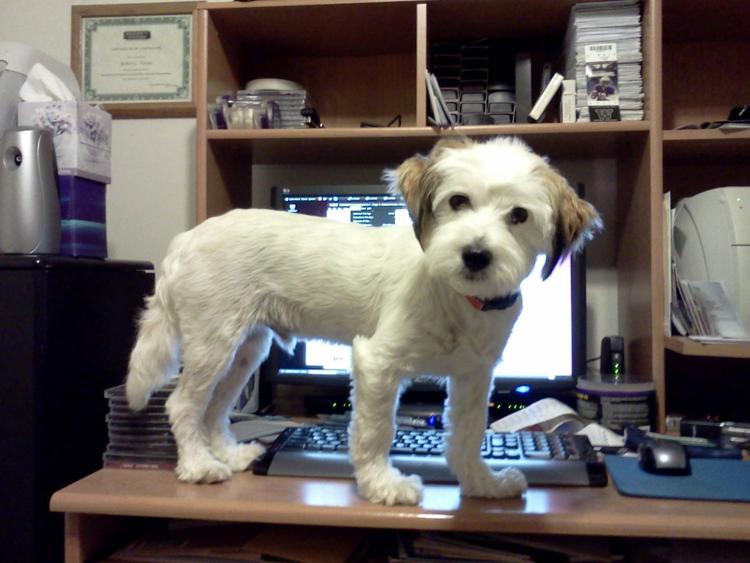 Mom/Dad I got this. We need more cookies and bones I'll find us the best deal.
Jennifer Killebrew
St. Peters, Missouri
Maggie Unwinding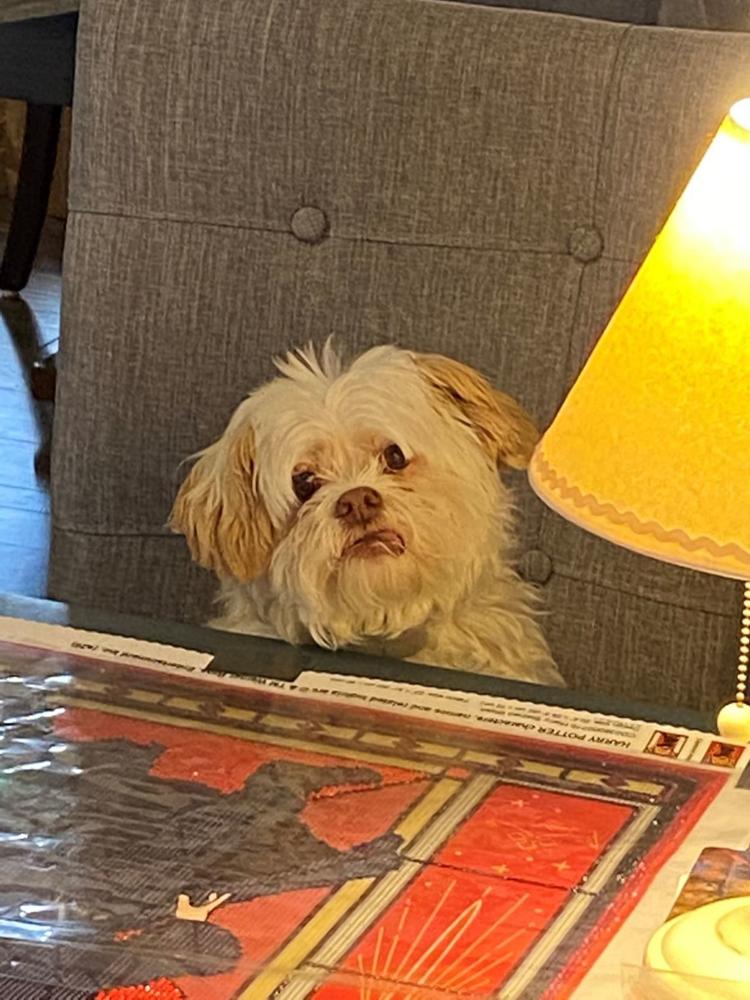 Maggie is helping to unwind with some artwork after a full day of work.
Kathy Russ
O'Fallon, Missouri 
Ollie, the puzzle helper!!!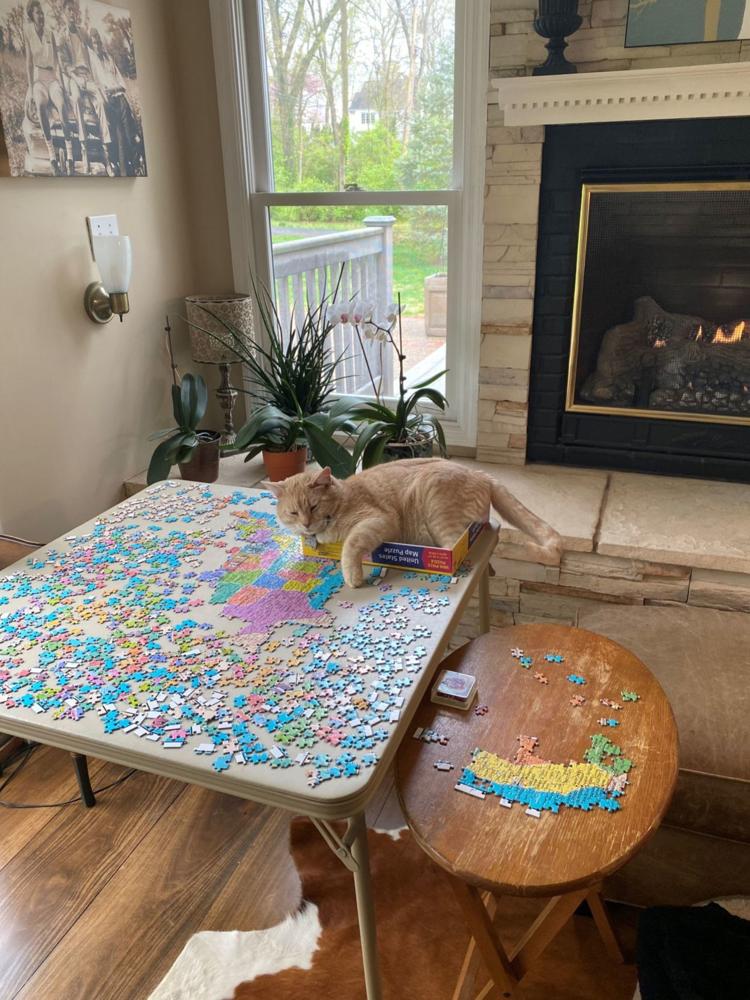 His favorite spot throughout our puzzle building of the United States. 1000 pieces and he had to lay across them everyday we worked.
Berkley Conley
St. Louis, Missouri 
All work and no play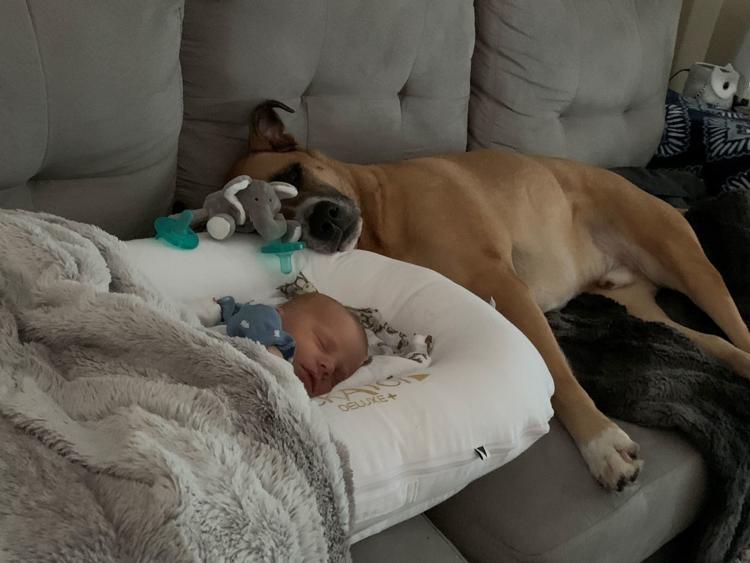 Bruno watching over his little brother after a long tummy time session 😄.
Kalin Sexton
Ballwin, Missouri
Gerber Babies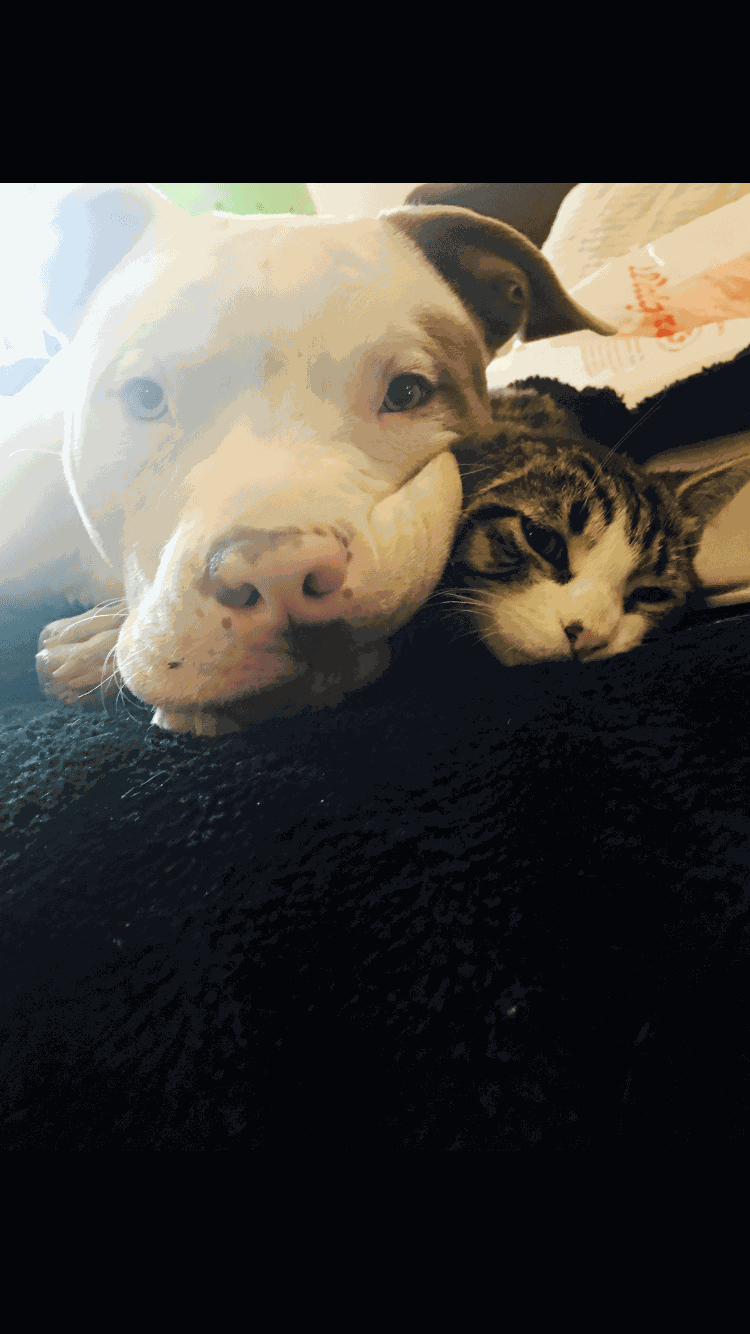 Gunner and Layla like to take naps together but don't tell a soul because any other time of the day they are usually fighting . Gunner is not happy I now have proof of this :) smile for the camara you two😂😂😂
Marissa Zouglas
St. Louis, Missouri