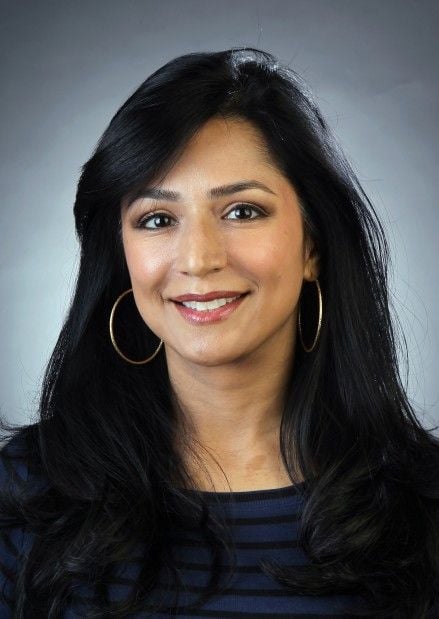 I stood on the front step of my house and closed the storm door behind me to greet these visitors. I was not about to let them in without a warning.
"You might get the shakes," I said. Joshua Fields Millburn and Ryan Nicodemus, both 32, are the authors of "Everything That Remains: A Memoir by the Minimalists," the story of their path to living with less — much less.
My house was in the middle of a major renovation project, the entire contents of my kitchen were piled in the dining room and basement with a makeshift eating area in the family room. It was the most antithetical display to minimalism that I could imagine.
We've seen worse, they assured me. We've lived worse, they said.
Cautiously, I allowed them in.
Both of them, childhood friends from Dayton, Ohio, quit six-figure jobs nearly four years ago, got rid of most of their fancy possessions in the quest to live happier, more fulfilling lives. They were in St. Louis as part of a 100-city tour promoting their latest book.
So, how's this new way of life working out?
"I really don't have anything I miss," Nicodemus said.
"There's nothing I couldn't replace right now," Millburn added.
They had been working 60 to 80 hours a week in corporate jobs. Now, they write, blog, speak, are making a documentary and started their own press. They say they are physically, mentally, financially better off.
Millburn realized this when his mother died the same month as his marriage ended, in 2009. He had to deal with his mother's 65 years' worth of accumulated things. At first, he wanted to box everything and put it in storage. But then he realized the memory of her was not in her "stuff."
He took pictures of the things that mattered to him and got rid of it all.
"I was so tied to my things emotionally," Millburn said. "Our possessions can be triggers to memories, but we can set up other triggers."
He applied the same principle to his own life.
"I was using the past as a weapon to batter my present self," Millburn said.
Nicodemus noticed how much happier Millburn seemed soon after this difficult time and asked how he was managing.
"Do they have you on Prozac?" he asked. His friend told him he had discovered minimalism. It appealed to Nicodemus. "I think the material possessions in my life were a physical manifestation of internal clutter," he said.
For both, it was the realization that the things that matter most — health, relationships, giving, writing — got the least of their time.
It's a message that has resonated strongly with their millions of readers. "We are shifting from a culture of consumption or ownership to a culture of access," Nicodemus said. You don't have to own something to appreciate it. Books, music, art, memories can all be stored in a cloud.
"Since the economy crashed, people have been reawakened. They are not buying into the ideology that you have to consume to be happy," Nicodemus said.
"People are experiencing a lot of discontent, with either their finances or time. I didn't feel like I had control of my finances or time," Millburn said.
Nicodemus said: "We had $6,000 worth of shoes between the two of us."
Now, there are rules they live by.
"If I haven't used something in 90 days, I will seriously consider whether I need to live with it," Nicodemus said. "I am constantly asking the question: Does this thing bring me joy or is it adding value to my life?"
He also doesn't have a TV. "I would watch it all the time," he said.
A mother of young children told them that she keeps a "one in, one out" rule for any new toy her children want.
For these two, their writing is not about converting anyone else to a lifestyle that works for them but sharing pieces that may be useful to others.
"Ultimately, this journey is about you. When other people in your life see the benefits, they are compelled to take action in their own lives," Millburn said.
In my case, the most common hurdles I've faced in getting rid of things are the sentimental attachment, the possibility of future use and the genuine joy that can come from infrequently used but beautiful items.
"There were three words I had a very intimate relationship with: Just in case," Millburn said.
We hang onto things: Just in case.
They pose a challenge on their website, TheMinimalists.com, in which you find a friend or family member willing to get rid of excess stuff. At the start of the month, each person gets rid of one thing on the first day of the month. On the second, two things. Three items on the third. So forth and so on. It can be clothes, furniture, electronics, tools, decorations, anything. You can donate, sell or trash.
Whoever can keep it going the longest wins. You both win if you can make it all month.
For those doing the math, you end up with 496 fewer items by the end of this month. Their visit inspired me to start this challenge, and I've already shed 100 excess items.
It's a useful reminder of how easily less can seem like more.
• Find more decluttering tips at