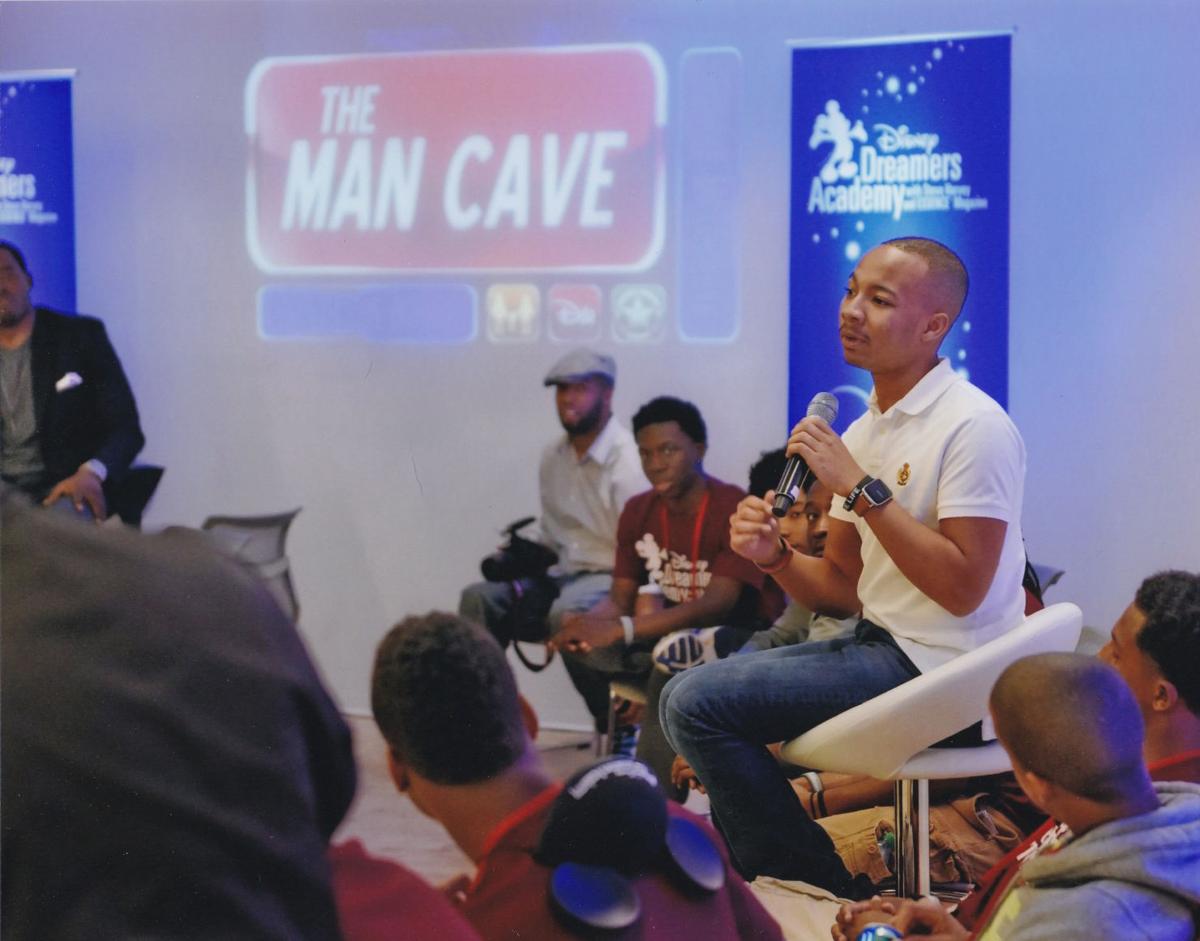 Jaylen Bledsoe travels several times a week to meet with his clients. He manages 150 contractors working for him. He speaks to universities and Fortune 500 companies and advises celebrities.
Bledsoe, of Hazelwood, is 17 years old and hasn't graduated high school yet.
He is one of four kids that cable channel Sprout has chosen nationally to feature during Black History Month.
Jennifer Giddens, vice president of marketing and digital for Sprout, says one of the ideas behind the monthlong campaign was to look at how celebratory figures from history could show their inspiration being reflected in today's youth.
In the Sprout campaign, Jaylen is paired with entrepreneur John H. Johnson, who used his mother's furniture as collateral to secure a $500 loan to start the publication Negro Digest. He ultimately became chairman and CEO of Johnson Publishing Co. Inc. in Chicago, the largest black-owned publishing and cosmetics company in the world. Jaylen was 12 when he used $100 to start Bledsoe Technologies, an information technology consulting company.
He built it into a $3.5 million company in two years, according to previous reports from KTVI (Channel 2). He won't discuss numbers anymore, he says, to avoid giving the impression that he's focused solely on the money.
"My focus is helping people, and that's the focus of all my business investments," he said. "It's not about money, it's about ideation. It's about being crazy and understanding your value, about doing your hobby and letting people pay you for it," he said.
The successful teen questioned whether he should go to college at all after graduating this summer. He had transferred from Hazelwood West High School a year ago to an online program to give himself more flexibility to travel and run his business, which takes about 40 hours a week outside of classwork.
He's been accepted to 17 colleges and offered more than $500,000 in scholarships, he said. Bledsoe has come around to the idea that he should attend college because he sees a lot of flaws in the educational system and feels he will be better equipped to help reform a system he has been a part of.
"We don't teach students how to learn," he said. "We teach them how to memorize what a teacher has to say."
Bledsoe, who grew up in a single parent household, said he decided he never wanted to struggle financially in his life after watching his mother struggle.
"If I wanted to have something, I had to work my butt off to get it," he said.
"I spent a very little time actually being a kid," he said. Instead of being outside riding bikes, he spent time taking apart computers and putting them back together.
He was in the gifted program in elementary school, but by high school he was bored. Teachers started to get irritated, he said.
"I've met with superintendents and advisory committees more than I went to basketball games."
Surprisingly, he didn't apply to any Ivy League schools.
"For me, all schools are all the same. You can go to Wash U., Harvard, any small school. It's about the ability to learn, not just the name." He was looking for the right environment, including one flexible enough to allow him to continue to run a global company while being a student.
He says his mission is to empower communities and inspire people to become more dependent on themselves rather than going out and finding a job.
"When you think small, you achieve small. When you think big, you achieve big."
He has been motivated by the rejections he has heard along the way. One of the banks he approached for a loan years ago told him no.
"The same bank called me a few months ago asking me to come to them," he said.