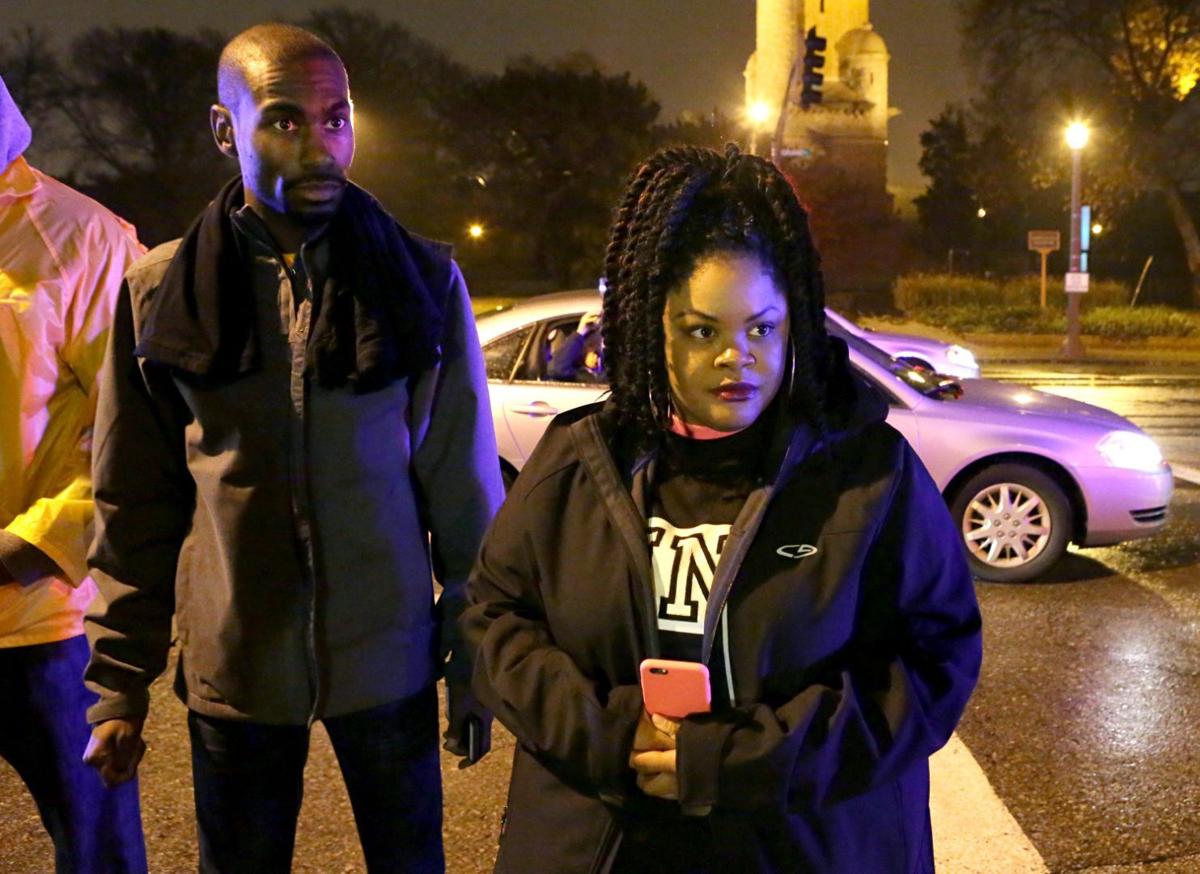 People knew there was something rotten festering in police departments and municipalities around the St. Louis area before Ferguson erupted in protests a year ago.
Racism and segregation have long been the wallpaper of our region. It is a lived reality for many residents. Police shootings happened before Michael Brown was killed and have continued after.
But the way we looked at them changed, first locally then nationally.
The way people reacted to them changed. A fundamental part of that shift has come from the activism of young people, many who never considered themselves activists before.
Johnetta Elzie, 25, was one of those people.
She and others attracted large followings on Twitter and Instagram documenting what was happening in the days and months after Brown was shot. Social media activism took on a powerful role to bring cases of injustice to light and circulate them broadly and push back on police narratives. They no longer relied on traditional media to tell their stories.
"Police violence is part of the national conversation in a way that we haven't seen in my generation," she said. The sustained attention has prompted a measure of change.
The Justice Department exposed corrupt and racist practices in the police and courts in Ferguson. A history of targeting black residents for traffic violations and excessive fines was documented, and reforms are underway.
The police chief left, the municipal court judge resigned.
Activists with the Organization for Black Struggle track the bills in the state Legislature and lobby their elected officials. Media organizations began documenting every person killed by the police.
"Everything about the structure in St. Louis is just as corrupt as it was in August," Elzie said. "I know we can't undo hundreds of years of systematic oppression in less than a year," she said.
But people who didn't know they had any power discovered they did. She said an effort to recall the mayor in Ferguson would have been unthinkable before.
There's an informal national network of activists now with a system in place to respond to allegations of police brutality when they arise. That network formed new alliances, created supports that didn't exist before.
Rasheen Aldridge, 21, had been active in protests and politics before Brown was shot. He is the youngest member on the Ferguson Commission appointed by the governor.
"I have to use my anger in a different way," Aldridge said. He wants to focus on policies that could benefit different communities. He's pushing for greater transparency, things like civilian oversight to investigate certain police actions. But he sees racial injustice intrinsically tied to economic injustice.
"Things have gotten a little better," he said. "For a long time, when things have been horrible, and you need a complete overhaul, it's going to take time for it to really kick in," he said.
Protesting was never going to solve the problems endemic to our region or nation. It was an attempt to draw attention to them and the intensity of frustration and anger.
Both Elzie and Aldridge said they are hopeful about the future. Elzie believes there will be a change in the way policing happens in St. Louis and across the country. She's not sure when, but she knows she's committed to that struggle for her lifetime.
Aldridge said people who had never organized, who had never found an effective way to challenge the system, discovered a way.
"Finally having a voice makes me hopeful," he said.
Ferguson changed us. It changed our awareness, conversations and policies.
It impacted a generation of young people to feel empowered to make the world a better place.
That should make the rest of us hopeful, too.
Following up : People, places and ideas from Ferguson
A look at the people, places and ideas that came to prominence after Michael Brown's death.