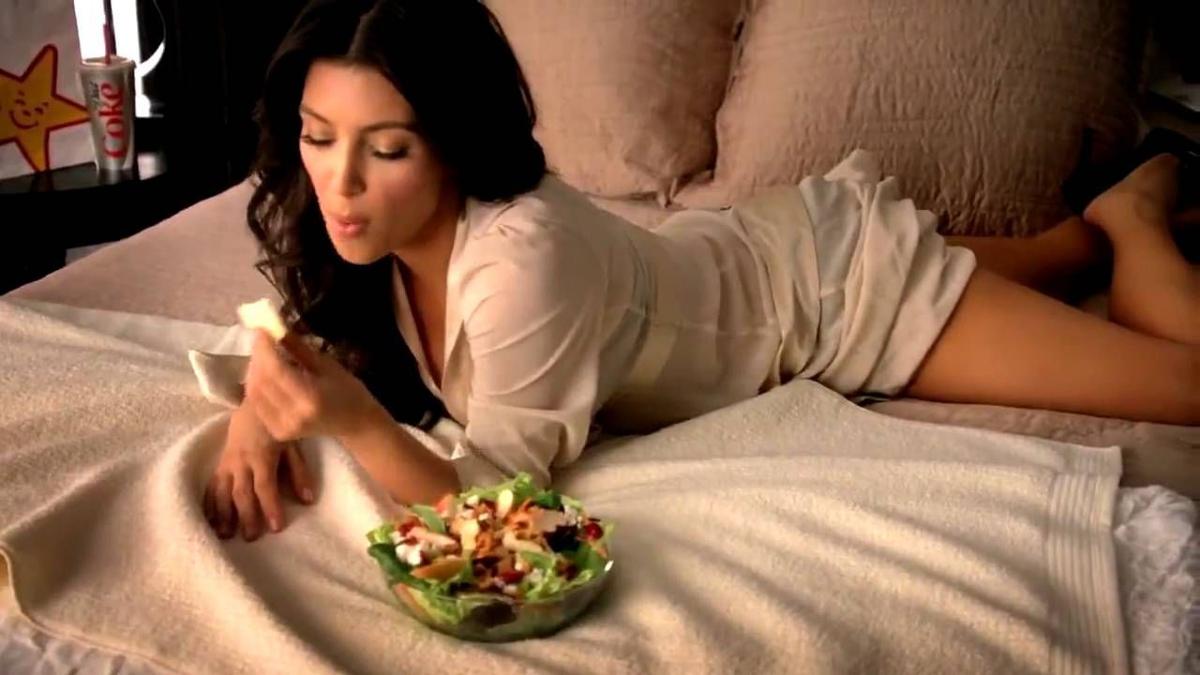 Note: This post has been corrected to clarify Nancy Jo Sales' quote regarding the reaction to Kardashian's naked selfie. She does not condone "slut shaming" in anyway and feels it should be talked about in the context of sexism. 
Another Monday, another naked Kim Kardashian photo trending on social media.
The reality TV and social media star posted a naked picture of herself on Instagram. Of course, it's everywhere now. As one commenter on Twitter posted: By this point, I've seen Kim K naked more than I've seen myself naked. 
As adults, we may be inclined to ignore the spectacle of a woman who has turned her narcissism and sexuality into a multi-million dollar business.
If you are a parent, you cannot ignore her. 
To tween and teen girls, she is an idol. 
"You inspire me to be hot and famous," a teenage girl said to Kardashian at a book signing, according to author Nancy Jo Sales. In her book "American Girls: Social media and the secret lives of teens," she points out that Kim K has more than 62 million followers on Instagram, and young girls can't get enough of her.
We may have had some questionable teen idols growing up, but I doubt a porn star was No. 1 on the list. 
When a full-frontal naked picture of Kardashian is trending on social media, you can bet your tween and teen has either heard about it or seen it. She is part of their culture, even if they don't like her.  
"In many schools in America, kids will be looking at this during lunch," Sales said. "This is what they are talking about in school today."
The conversation will likely center around whether Kardashian's body is hot or whether she's a slut. They will either be objectifying her or shaming her or doing both. 
"It has such implication for their lives," Sales says. Kardashian is the biggest celebrity who has normalized taking and sharing nude pictures.
"She's telling them this is glamorous and okay," she said. The star's message is that this is a great way to get attention. 
Teens need someone to guide them through this, Sales said, whether they are 13 or 19. She suggested parents begin by asking questions rather than preaching. 
Begin by asking why Kardashian would want to post this kind of picture. What is she trying to achieve? What's her motivation? 
Kardashian is offering herself for other people to evaluate and comment on her naked body. She uses her naked body to make money. Is that empowering or disempowering? 
Kardashian elicits either extreme hate or extreme defense, Sales said. Her defenders will say that she's being body positive and that she has every right to be proud of her body. 
One of the main things parents can do is put that argument in context. Kardashian is a famous, grown woman who has made this choice. This is not the same as a teenage girl making the same choice.
"She's rich and famous and powerful and she can deal with some slut shaming in her life. She has the power to defend herself against that," Sales said. "If you are a teenage girl and do the same, it's dangerous." A child can charged with distributing child porn, which could also be viewed by predators. Plus, normal people would face a great deal of bullying from such an act. 
"It's a good idea to show them the slut shaming online" in response to this picture, Sales said. "Let's look at her being called names and being degraded."
She said it's not right and should be discussed as sexism. 
Yet Kardashian is offering herself up to be treated that way. 
Sales said it's worth telling girls that: I don't ever want this to happen to you.
In an age appropriate way, bring up pornography. This is an example of a woman making pornography of herself. 
Tweens and teens need tools to evaluate moments like this other than what the culture is telling them. Even if their gut tells them this wrong, some part of them may be wondering, Is this great? Should I be doing that? 
"Unfortunately, in our culture, a naked selfie of Kim Kardashian is news," Sales said.