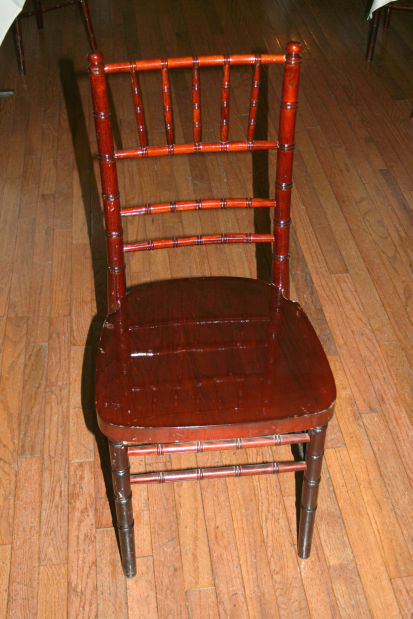 My expertise and education allows me to spot valuable objects overlooked by most appraisers. In many homes, I have found $25,000 worth of valuables already overlooked.
Multi generations are often on the lookout for potential in possessions beyond their experience. They need smart advice to consider the true value of their mother's Lladro collection and how to sell it, take a second look at money a family could glean from grandpa's rock collection, and get a hint of how much that ugly painting in the bedroom is really worth.
Most families who downsize, clean out estates or try to deal with objects collected by relatives over a lifetime do not know the real value of their stuff on today's market. That is where a seasoned in-home appraiser like myself comes in.
Following what I have learned on the job, this top-10 list sets out objects that are more valuable than you think. Don't discard these items without checking. Sometimes the value is simply sentimental, but inherent quality also may be desired by others, so don't discard them without looking further for information. I have seen them change people's lives. 
Most people know that vintage toys are valuable, but did you know that computer parts can bring home cash, too? Don't rely on a specialty appraisal because no one collects only one type of thing. Don't let anything go without an in-home appraisal that covers everything. 
1. Costume and fine jewelry
Most people think that only the real bling is worth money, but costume jewelry pieces command high prices, too.
Vintage names like Gucci, Louis Vuitton and Kate Spade bring big bucks with collectors, particularly young women.
Grandma's quilt and coverlets in chenille and other materials, even pieces not sewn together yet,  command monetary attention at auctions and antique shows.
Solid wood construction retains value in rocking chairs, painted chairs, Windsor chairs, kitchen chairs of maple, oak and cherry.
5. Precious metals (platinum, gold, silver, etc.)
Any item or pieces of items made of precious metals now and always will hold their value.
Just because you can't identify it, don't know the artist or do not like the piece, it still may have value. A good appraiser can spot a valuable work of art a mile away. Don't overlook sculpture, paintings or works on paper either.
7. Cookie jars and stoneware crocks
8. Sports equipment (fishing rods, golf clubs, etc.)
9. Architectural objects attached to your home or business
Built-ins are big. Wrought iron railings, fireplace tiles, lighting fixtures, door and cabinet hardware are only some of the items that bring considerable response.
10. Boxes (yes, simple boxes!)
For a starter, wooden boxes of all types with and without locking mechanisms, souvenir boxes, tea boxes, cigar boxes, jewelry, knife boxes and the list goes on for value. If you can put something in it, somebody wants to give you money for it.