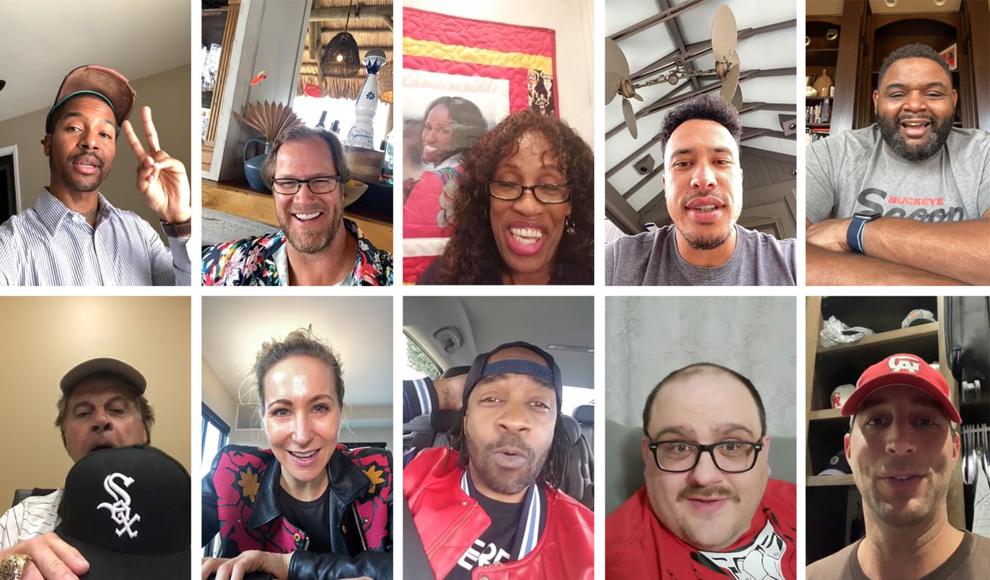 The first time Donny Fandango watched his personal video message from Willie McGee, he was so shocked he didn't even register what the Cardinal great was saying.
Fandango, the midday DJ at 105.7 the Point, counted McGee and Ozzie Smith as his favorite players while growing up with the Whiteyball Cards.
He received McGee's six-minute video as a Christmas gift from his wife, Mary. She had purchased it on Cameo, the app where celebrities (and "celebrities") set a price to record videos of themselves wishing someone happy birthday, delivering a rousing pep talk or essentially reading ad copy.
"(McGee) told a story about the 1982 World Series," Fandango said. "Honestly, as I'm looking at it, as I'm standing in my living room looking at it, I can just feel my mouth, like, for real dropping once he said my name."
Peter Glickert, who owns a digital-marketing company in St. Louis, looked to Cameo to buoy the spirits of a friend who was hospitalized for several months. He and some other mutual buddies pooled their money to buy messages from rapper Murphy Lee and former NBA players Darius Miles and Larry Hughes (as well as a few other celebrities without St. Louis connections).
In the hospital, Glickert said his friend "couldn't really talk to anybody or see anybody, so this was kind of like a fun way to lift his spirits, which he said it did."
Scrolling through Cameo's celebrities will prompt nostalgic warmth and baffled head shakes in roughly equal measure. (Disgraced former Illinois Gov. Rod Blagojevich commands $80?)
It is a serious business, though. Bloomberg reported on Feb. 11 that Cameo is seeking $100 million in new funding on a valuation of $1 billion. In a New York Times interview in December, CEO Steven Galanis said the celebrity who earned the most revenue in 2020, with more than $1 million in bookings, was actor Brian Baumgartner, who played chili-spilling Kevin on "The Office."
The cast of "The Office" has its own featured category on Cameo, but St. Louis' three members — Jenna Fischer, Ellie Kemper and Phyllis Smith — are not on the app. If you want to send a message from a celebrity with a St. Louis connection, Cameo provides numerous options, especially if you are in the market for a famous athlete.
I took a deep dive into Cameo's sample messages to see what your video-message experience might be like.
(Note: Celebrity pricing and availability subject to change.)