Though the Bosnian War of 1992-1995 was a tragedy and a catastrophe, there was one silver lining.
About 70,000 Bosnians, fleeing the horrors of ethnic cleansing, moved to St. Louis. And St. Louis has reaped the benefits ever since.
These benefits are many and manifold, but I am speaking specifically about veal.
Veal is hard to find in St. Louis. Your local Schnuckbergs will have it on occasion, but you can't count on it, and it is like winning the lottery if you find the cut you are looking for. The bigger, high-volume butchers carry it, but most of what they have is frozen.
I had basically given up on looking for it. But then someone told my wife about the Bosnian butchers on Gravois Road.
I can't believe I have lived here for eight years and did not know about them until now. That one's on me.
Just west of the windmill on Gravois Road in the city's Bevo Mill neighborhood are two Bosnian butcher shops, and they are wonderful. And before I go any further, I just want to say that "just west of the windmill" is a phrase you are not likely to find in the newspapers of most other major U.S. cities.
South City Meat & Deli (5201 Gravois Avenue) and Iriskic Brothers (5411 Gravois Avenue) are two slices of food-lovers' heaven; they are clean, well-lighted places with nice selections of meat and other goodies.
I went just to see what they had the days leading up to New Year's Eve, and I was not disappointed. I was so not disappointed that I decided to change my New Year's Eve dinner menu. Out with the barbecued brisket, in with the veal T-bone steaks with a mushroom-shallot demi-glace sauce.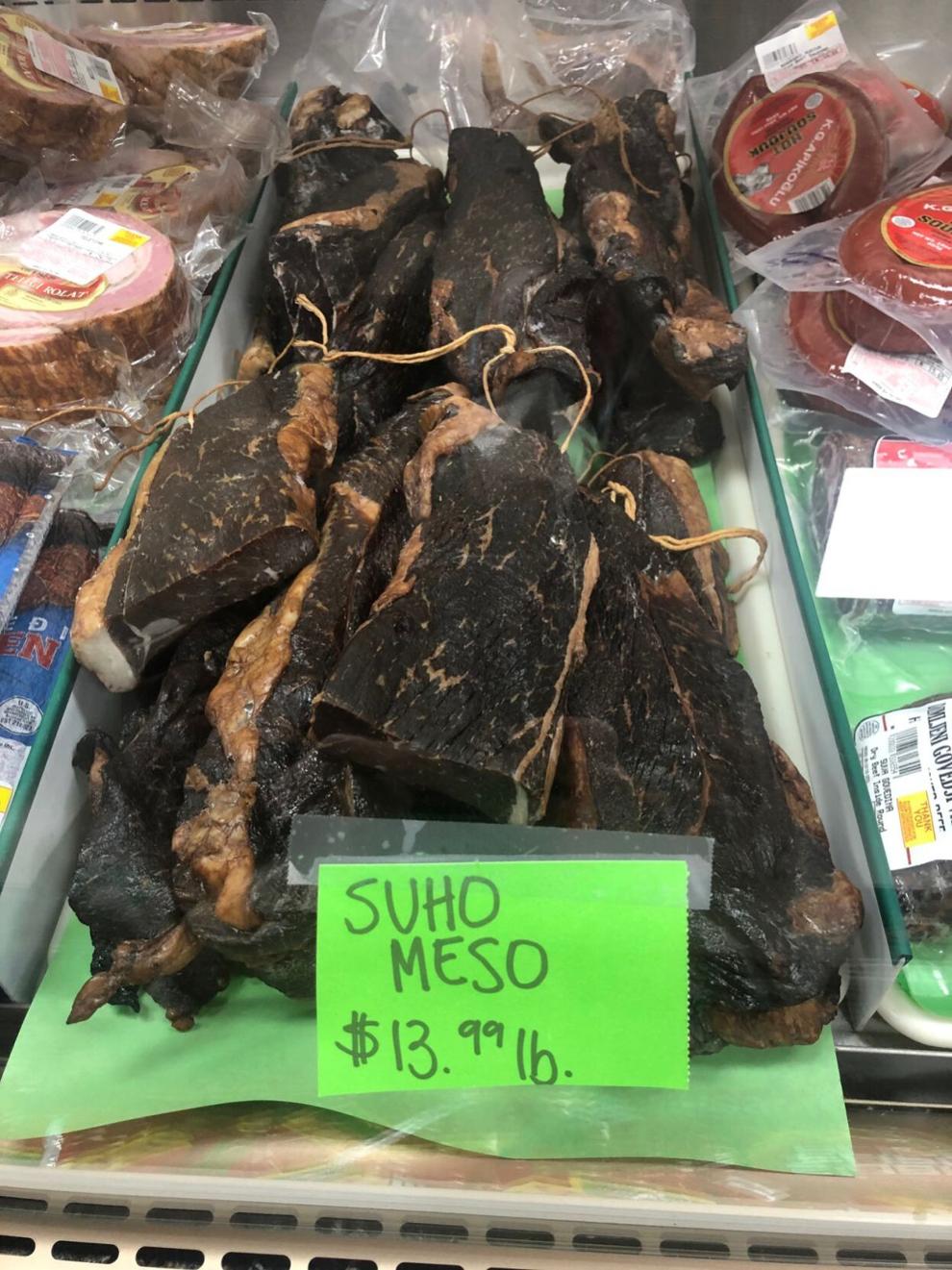 I got the T-bones at South City, where owner Mirza Bajric hand cut them for me off a loin that was absolutely gorgeous. South City was out of veal bones for my demi-glace that day — they stock them intermittently — so I got them at Iriskic Brothers, which is somewhat larger.
The dinner was one of the best I have ever cooked. That is the sort of thing that happens when you serve veal steaks with a homemade demi-glace sauce.
I also picked up a hunk of homemade smoky beef sausage, along with homemade cevapi, the hugely popular ground-beef-and-lamb sausage. Both places make these items themselves, and more.
Though both butchers also sell beef and lamb (no pork, they are both halal), their specialty would have to be veal. Veal spills out of their cases in abundance: veal steaks, chops, cutlets, shoulders, legs and necks. And they have the often-overlooked offal, too: kidneys, hearts and sweetbreads.
Sweetbreads. They have sweetbreads. Sweetbreads are possibly my favorite thing in the world to eat — so succulent, so creamy, so rich; delicately crispy on the outside and ethereally tender on the inside. I get them every time I see them on a menu, which is rare. I do not believe I have seen them in a store in at least 40 years, until now.
And no, they aren't what some of you are thinking they are. They are the thymus gland, or sometimes the pancreas. But those words aren't as mellifluous as "sweetbreads."
Each store has other regional items as well, from the condiment ajvar (a spread made from red peppers and eggplant) to powdered custards to fruit spreads such as plum butter and rosehip jam. European chocolates (Milka!) and cookies are available, and so are a selection of cheeses and other dairy products.
For Bosnians and other Eastern Europeans in the area, they are places to get a taste of home.
For the rest of us, they are places to get veal.