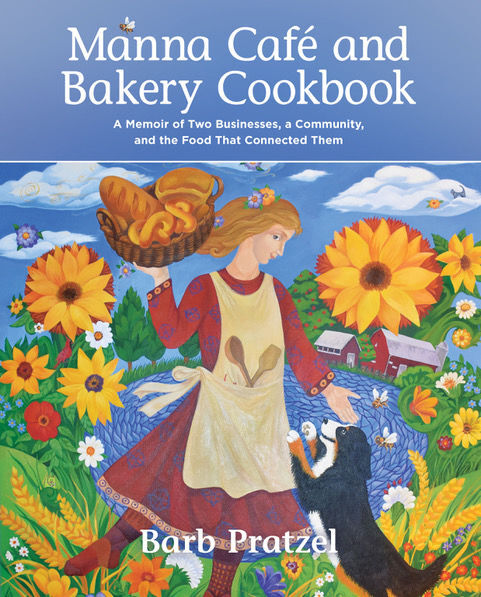 The old Pratzel's Bakery in University City is said to have had a family feel. The customers felt like they belonged when they came in the door, like they were part of the family.
Michael Pratzel — grandson of the founder and son of the one of the second-generation family members who ran it — worked at the bakery when he was a teenager in the 1970s; he would make grocery-store deliveries in his Oldsmobile Cutlass Supreme.
He left St. Louis to go to the University of Wisconsin in 1974, intending to return to the bakery after he received his degree in business. But he never moved back; he stayed in Madison, Wisconsin, because he met a young woman named Barb over a bowl of chili in the student dormitory cafeteria, and they have been together ever since.
After a belated honeymoon in San Francisco, where they first encountered the concept of a bed-and-breakfast, they decided to open one of their own in Madison. The Collins House, which opened in 1985, gave Mike Pratzel a chance to run his own small business and allowed Barb Pratzel to indulge in her love of cooking.
The bed-and-breakfast — only the third in Madison when they started — was a success. It was open for 20 years, until their lease was up and the city, which owned the building, wanted to sell it.
At the time, their neighborhood lacked restaurants. Meanwhile, the residents had been disappointed to learn that they couldn't eat the famous breakfasts at the B&B, because of zoning regulations.
So the Pratzels took their cooking and business skills and opened a restaurant, the Manna Café and Bakery.
It was an instant success, with lines out the door on their first day. Manna stayed open for 15 years, until the Pratzels closed it last year in the midst of the COVID pandemic, the end of their lease and the approach of their own retirement age.
"I think the soul of what Manna is is akin to what the soul of what Pratzel's Bakery was, in terms of how people connected to it," Barb Pratzel said.
"Manna was a place for everything: Scrabble groups, bridge groups, mah-jongg groups. Every week there was a group of teachers who would meet to go over their lesson plans," said Mike Pratzel.
All of this is relevant to St. Louisans because Barb Pratzel just wrote a cookbook, "Manna Café and Bakery Cookbook: A Memoir of Two Businesses, a Community, and the Food That Connected Them."
The two businesses of the title, incidentally, are the B&B and the café, not Pratzel's Bakery. But the bakery, which closed 10 years ago, runs through the cookbook like an insistent bass line in a song.
"At Manna, people would come in and say, 'I hear there is a Pratzel working here.' I think its memory is still alive in St. Louis. … There is definitely a thread to that St. Louis connection," Barb Pratzel said.
When people with St. Louis connections came to Manna, the item they always asked for was the tzizel rye bread.
Tzizel rye bread may have been a creation of Pratzel's, though other local bakeries also claim credit. It was a loaf of Jewish rye bread that was rolled in cornmeal before baking.
"My uncle loved cornmeal," Mike Pratzel said. "It makes a fabulous crust."
The bread proved to be so popular at Manna that they started shipping it to hungry former St. Louisans around the country. The recipe for it is included in the cookbook.
Another bakery favorite, the chocolate-glazed upside-down cupcakes, never made their way to Manna because Mike and Barb Pratzel could not get the recipe.
"They were the best things on earth," Mike Pratzel said, wistfully.
At Manna, Barb re-created her own popular version of the cupcakes, which she called cupkopfs. The recipe is included in the cookbook — but fans should be aware that it runs for four pages.
It isn't hard to make, Barb Pratzel said. It just takes a lot of steps.
"Manna Café and Bakery Cookbook: A Memoir of Two Businesses, a Community, and the Food That Connected Them" is available for $32 through its publisher, Little Creek Press. For more information, visit littlecreekpress.com or call 608-987-3370.