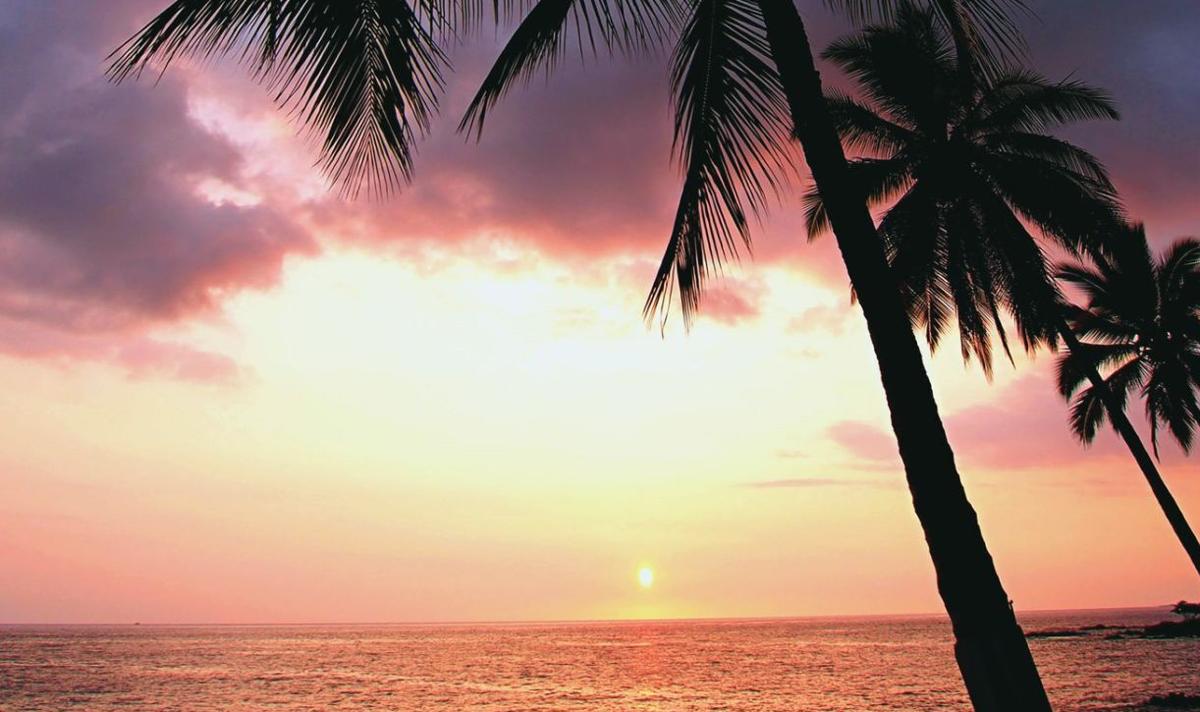 I feel so bad for Pearl City, Hawaii.
First, of course, there was the tragedy of December 1941. And now comes the news, or rather, the "news," that Pearl City is the worst city in America for food.
This determination was made by an online presence called WalletHub, and to be frank I don't particularly trust a company that can't think of a better name for itself than WalletHub. But they came to this decision through a process that at least looks kind of scientific-ish.
St. Louis, incidentally, was ranked the 16th best out of 182 cities, which is certainly something to cheer. Chicago, we should note, came in at No. 18.
But I keep thinking about poor Pearl City. With a population of nearly 50,000, it is the third largest city in Hawaii, after Honolulu and East Honolulu. It is also close to Joint Base Pearl Harbor-Hickam, a military base used by both the Navy and the Air Force, which considerably increases the potential number of people around town, especially young people.
And yet it is the 182nd best city for food in the nation, out of 182.
It is tied, with Honolulu, for the highest cost of groceries. Well, that makes sense, because so much of the food has to be shipped there.
It has the fewest coffee shops per capita and the fewest gourmet or specialty food stores per capita. And it has the fewest restaurants per capita.
I looked up the best restaurants in town according to another online presence, TripAdvisor, and the No. 1 recommended eatery is Cattle Company Steakhouse, which is part of a Western chain called Black Angus Steakhouse. I've never been to the Cattle Company Steakhouse — I've never been to Hawaii — but the steaks pictured in their website menu look a little dry and overcooked.
The No. 2 recommended restaurant is a breakfast-and-lunch place called Button Up Café. I want to go there. The menu includes omelets, corned beef hash, meat jun (a Korean-Hawaiian specialty) and something called Loco Moco, which the menu says is "served with Two Scoop Rice. One Scoop Mac Salad, Two Eggs and Brown Gravy on Home Made Meats."
The Home Made Meats are Original, Kalua Pork, Braised Short Ribs and Corned Beef Hash. If I ever get to Pearl City, I'm definitely going to try the Loco Moco.
In keeping with the cultural makeup of Hawaii, many if not most of the other restaurants in Pearl City are Asian, and in keeping with Hawaiian taste, basically every restaurant in town serves Spam.
The WalletHub survey looked at 29 weighted indicators of what they call "foodie-friendliness." These categories included the affordability of groceries, the number of high-quality restaurants, the diversity of food choices and even the number of food festivals per capita.
Portland, Oregon, came out on top, followed closely by Orlando and somewhat less closely by Miami, San Francisco and Austin, Texas.
St. Louis, as I said, is No. 16. We tied for No. 1 with many other cities in restaurants per capita, and are also No. 1 in affordability and accessibility of highly rated restaurants, as well as No. 1 in gourmet specialty food stores per capita.
The fact that we are tied with at least six other cities for the top position in restaurants per capita makes me question the validity of their math. That's not how numbers work.
St. Louis also ranked seventh in grocery stores per capita, 21st in coffee and tea shops per capita, 27th in craft breweries and wineries per capita, and 70th (still in the top half of cities) in the average price of beer and wine.
So, good for us. The next time some Chicagoan says theirs is a better town for food, just direct them to this WalletHub survey.
But honestly, I think anyone who says Chicago is the 18th best city for food in America is a little loco moco.