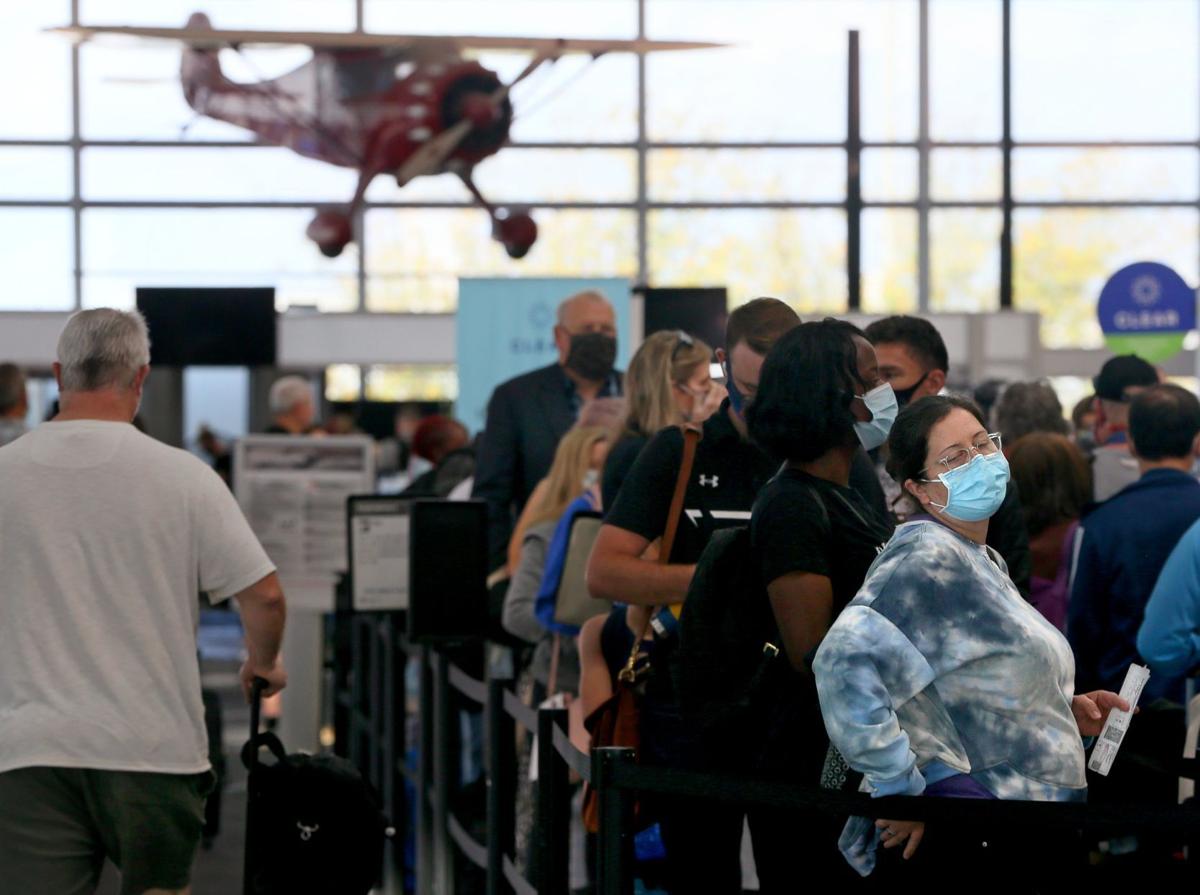 I recently had to take a flight to attend a friend's wedding. A week prior to the event, Southwest Airlines canceled more than 2,000 flights after staffing shortages compounded initial weather problems.
Reading the news reports and social media posts about stranded travelers spiked my concerns about my upcoming trip. I decided to cancel the Southwest ticket and rebook on American Airlines, which at the time seemed to be more reliable.
I doubt I would have made such a change two years ago. But the prolonged COVID-19 pandemic may have lowered my tolerance for uncertainty. I've maxed out on the unknowns outside my control, all of which rose dramatically in the past 20 months.
At first, we weren't sure how best to protect ourselves and our loved ones from severe sickness or death. When my husband and I got COVID, I wasn't sure when, or if, we would recover. Then when we did, it wasn't clear how long the immunity from the previous exposure and vaccines would last. Even now, as I prepare to get a booster, I'm wondering what kind of reaction it might provoke and how long the protection will last.
Like most humans, I like order and some degree of predictability. Change and chaos are disruptive. And children crave routines because they offer safety. As parents, we reassure them of that which is certain when things go awry: our love, our desire to protect them and the hope that things will get better.
In the process of helping our children learn to cope with the inevitability of change, we strengthen our own resolve.
Remember when case numbers dropped in early summer, and we exhaled sighs of relief? Then the delta variant hit. Now, cases have fallen again. I'm more guarded in my optimism this time, wondering whether another shoe might drop.
These uncertainties related to basic survival are layered on top of all the other ambiguities, large and small, that are part of daily life: Will my father regain his health after cancer treatment? Will we be able to afford tuition when both kids are in college? And the omnipresent question: What should we do for dinner tonight?
Caroline Mimbs Nyce, an editor at the Atlantic, recently explained in an op-ed how the pandemic is still making us feel terrible, citing a slight recent rise in the number of Americans reporting feelings of anxiety and depression. It's the accumulated adversity and uncertainty of the ongoing pandemic that is compounding our stress, she wrote.
A teacher explained lingering fatigue and decreased motivation to me this way: We've returned to 100% calendar time, but not 100% energy levels. That makes sense.
When I asked others if the pandemic had affected their threshold for uncertainty, the nearly unanimous response was that it had increased their tolerance.
One friend responded that she couldn't say either way; perhaps the constant unraveling of the past few years has numbed her to adversity. She used to joke that she was built to survive the apocalypse.
It doesn't feel funny anymore, she said.
Their responses made me think that I may have misjudged my own reaction. I may be overcorrecting in my desire to control things that I cannot, such as air travel. But it's also a function of resilience to adapt and adjust one's plans.
Now, it's American Airlines in the news for flight disruptions.
Our daughter is flying home from college for Thanksgiving later this month. I'm still worried about whether her flight might be impacted by staffing or weather or some other issue.
It should be fine, I tell myself.