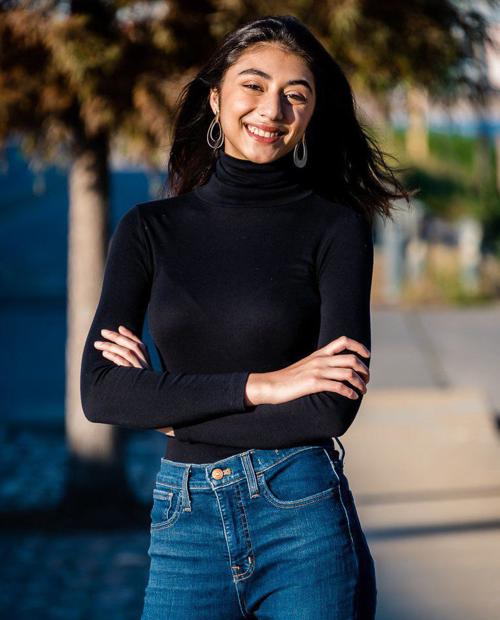 I've thought about my daughter crossing the finish line of high school for years, but it still feels like it snuck up on me.
At her fifth-grade graduation, I overheard a father tell another parent he had seven more years to go. He had a countdown to when he planned to ditch the suburbs of St. Louis for the beaches of Florida. I smiled because that same number had crossed my mind more than once. Sometimes it was in moments of extreme frustration or exhaustion — how much longer was I responsible for the day-to-day care of this child? Other times, it was during the escapist daydreaming parents do when they imagine being untethered from their kids' school districts. How many years until we are free to move wherever beckons?
I started writing this column when my daughter was in preschool. Parenting looked like a long, winding road filled with potholes and potential wrong turns. The stressors of adolescence were far from my mind. I was trying to get a handle on the basics — food, physical safety and health, discipline and sleep (I never quite figured out that last one). Being a parent can provoke so much self-doubt, but love is a grounding force.
Now that I've traveled a distance down that road, I can see that the hardest challenges were the ones I never anticipated.
Our daughter was among the seniors who lost more than seven months of in-person schooling and activities beginning in the spring of her junior year. We haven't spent this much time together in the house (albeit in separate rooms with her door always closed) since she was a baby.
You would think that after all this forced togetherness, I would welcome the upcoming departure for college away from home.
I've gotten too comfortable knowing exactly where she was for much of the past year and a half. I've fallen back into the long-ago habit of making her breakfast and packing her lunch. It gave me something I could do when I couldn't do anything about a global pandemic that turned our lives upside down.
Meanwhile, a persistent question nagged at me: Have we taught her what she needs to thrive on her own? I hope so, but you can't know for sure until you let go.
In our uncertain world, it feels safer to keep her close. But the perceived safety of proximity is also an illusion. The fears and dangers that lurk in our imagination are not contained by geographical boundaries.
For the past several weeks, I have had flashbacks of her toddlerhood and preschool years as she finished her final exams and turned in her textbooks. How did those years go by so quickly. Why hadn't I clung to every moment, somehow slowing down this relentless passage of time.
Why had I ever kept a countdown.
But the distance on the road behind us has taught me that while the daily responsibilities of parenting gradually ease, the relationship between parent and child continues to evolve and endure.
There is no finish line. There is no way to slow down time. We cherish moments simply by being fully present.
Love is forever the grounding force.
On her last day of classes, I crawled into her bed with her before she got up to get ready. When I looked into the hallway outside her bedroom, I saw the wall of photos documenting her early years.
The photos of that baby girl on the wall and this young woman in my arms — separated by a dozen years and a few feet of carpeting. The nearness of her childhood in my memory is in tension with the impending distance of her next adventure.
A quote by Havelock Ellis came into my mind: "All the art of living lies in a fine mingling of letting go and holding on."