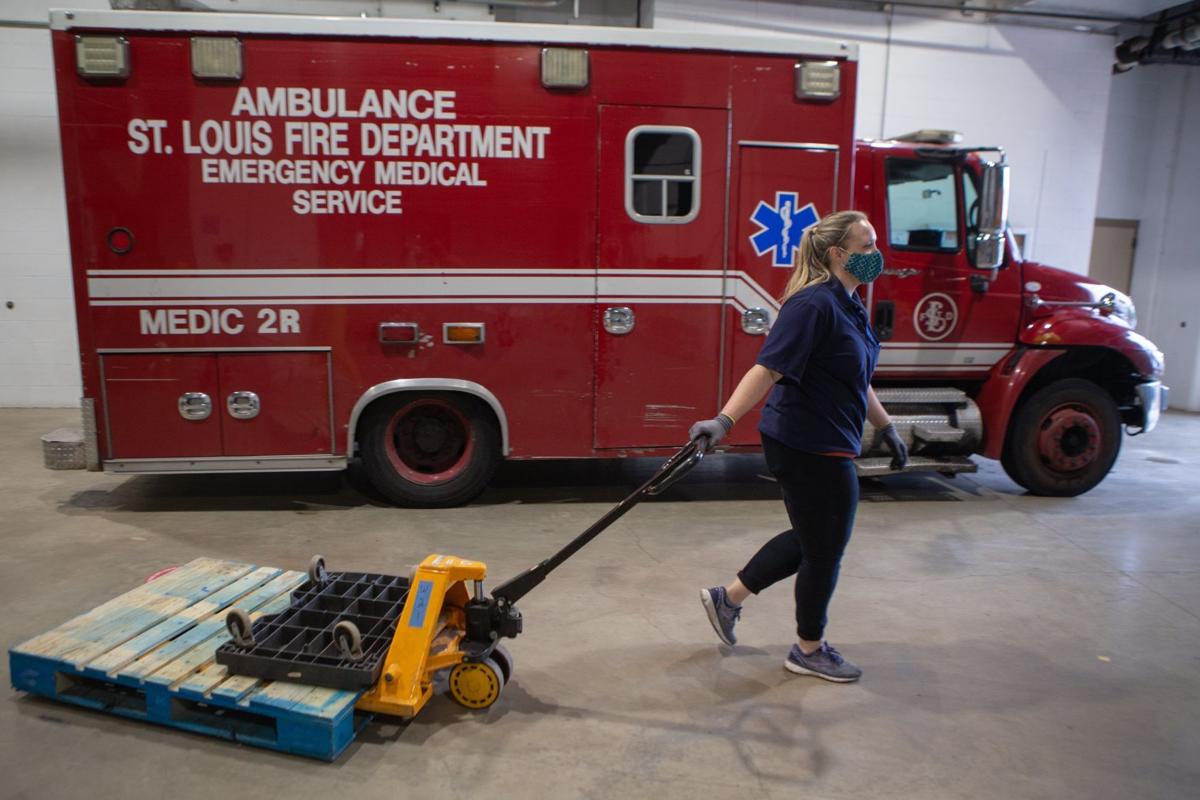 Our worst day of the pandemic seems hard to fathom right now.
We recently attended a lavish indoor wedding with nearly 500 other guests. We hosted a big graduation party for our daughter. I've run to the mall and grocery store, dined in restaurants and watched a movie in a theater without worry.
The minute the Centers for Disease Control and Prevention said it was safe for fully vaccinated people to gather without masks, I ditched the ones I've worn faithfully for a year.
Dare I say, things feel normal again. We're early enough into this recovery that I still marvel at casually doing the things that felt life-threatening a few months ago.
But the details of that worst day come back vividly.
Nine months ago, I forced my husband out of the study room where he had been isolated for more than a week. Even though he was laboring to breathe, he wore two masks because I needed to drive him to the hospital. We kept the windows open, but he worried about exposing me to the COVID infection ravaging his lungs.
I forced myself to put on a brave face for our children. I assured them their father would be OK, knowing full well there was no guarantee of this promise. They were old enough to see through my façade.
They walked several feet behind us and watched us from the top of the driveway. My husband struggled to get into the backseat of my Prius. He was severely weakened from nights of high fevers, muscle aches, cramps and low oxygen levels.
Around the world, millions of people were going into hospitals with this same illness and dying alone. Our teenagers stood still and stoic, unable to hug or even touch their father whose coughs they had heard from behind a closed door. I saw my 16-year-old son's face crumble right before I backed out of the driveway.
I will never forget that look.
My husband apologized while I drove for not being able to beat the virus. I kept my voice upbeat and told him he would be fine. Inside, fear clamped my chest and gut.
I couldn't imagine that I would take him to the emergency room and then drive away. When we arrived at Missouri Baptist Hospital, the emergency room was packed with other sick patients. I wasn't allowed to enter.
They handed me a slip of paper with a number I could call for updates after he had been admitted. I sat outside on the stone bench bordering the ER. Wall-sized windows allowed me to see him sitting in the wooden chair inside the waiting room. It was a surreal scene from a nightmare I could never have imagined.
It wasn't until I was alone that I let the tears run down my face. I sat outside for four hours while he waited for a room. One of my best friends drove to the hospital to sit on the other side of the bench until they took him inside. She wore two masks.
This virus has killed at least 600,000 Americans. I remember early in the pandemic when we first heard estimates that the death toll could get that high. That enormous number seemed ludicrous and horrific at once.
My husband was one of the lucky ones. Despite months on supplemental oxygen, he has largely recovered. I didn't tell him while he was hospitalized that I had also gotten sick from COVID. I didn't tell our children either until he was home from the hospital.
I prayed I wouldn't get as sick as he was.
When the vaccine became available to health care workers, my husband was among the first in his hospital to get the shot. I received mine shortly after and our kids got theirs as soon as they could, too. After what we had endured, getting the shot felt like a miracle; a life-saving gift from the tireless efforts of scientists around the world.
As of June 13, only 30.7% of city residents had completed the vaccination process. Recent numbers showed 36.9% of people across Missouri are fully vaccinated.
Clearly, we're not out of the woods yet. COVID-19 cases continue to spread across northern and southwest Missouri. Our state has the dubious distinction of ranking top among all states for the most cases per 100,000 residents in the last seven days, according to the New York Times' nationwide tracker. Meanwhile, our vaccination rate is below the national average.
The Missouri Department of Health and Senior Services issued a news release saying the dangerous Delta variant has become prevalent throughout the state.
It's tempting to want to ignore bad news about the virus when our lives are finally just getting back on track. But we have to figure out how to get more people vaccinated in order to prevent more dangerous variants from spreading.
Please let the worst days be behind us.