This is the second of a two-part series examining the mental health crisis among young adults and part of a monthly series on mental health. Find other stories on mental health at stltoday.com/lifestyles.
After two St. Louis University students died of suicide this fall, nearly 10,000 people signed an online petition started by a student calling for changes to the way the university provides mental health services.
Two more students have died of suicide since, and some in the SLU community — much like students, parents and educators across the country — are getting involved in grassroots prevention efforts.
Hamza Khan, a rising senior at SLU, took part in a student-led mental health workshop last month for local teens of Pakistani descent.
"We want to talk to them about how they feel, and where they can reach out for help," he said. They had separate sessions for teens and their parents and focused on starting a dialogue about mental health rarely discussed in the Asian American community.
Too often, a tragedy compels survivors to take action.
After SLU student Ethan LoCigno died of suicide in 2019, his family launched a foundation and started the Real Project, an awareness initiative focused on normalizing real conversations about mental health. The organization offers a free shirt from its site in hopes of starting more discussions. They have created videos and launched social media campaigns to reach more young people.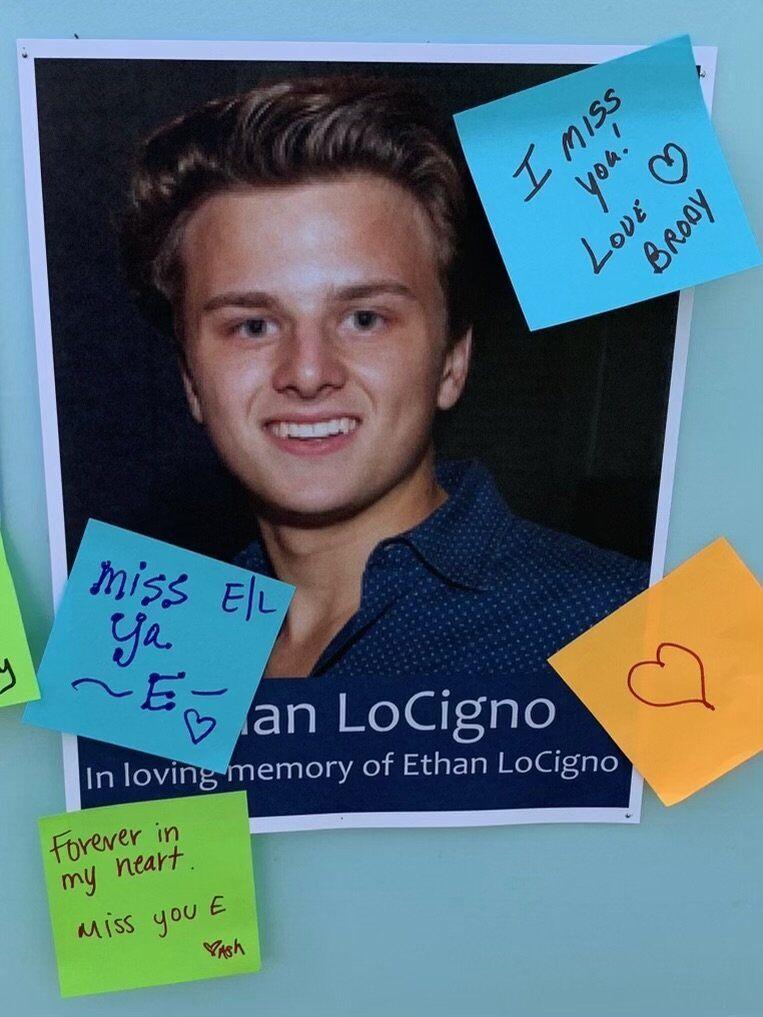 Several other nonprofits working to prevent youth suicide began their efforts after a young family member died of suicide. The CHADS Coalition was founded after Marian and Larry McCord's 18-year-old son, Chad, died in 2004. They offer the Signs of Suicide training program. The Megan Meier Foundation was founded by Tina Meier in 2007 after her daughter, Megan, died after a cruel cyberbullying hoax by an adult.
Evan Rose came up with the idea of starting the Steve Fund days after the 2014 death of his brother and best friend, Steve, a Harvard graduate. It's a national organization focused on supporting the mental health and emotional well-being of young people of color.
Who has become more vulnerable?Suicide rates among Black youth are increasing faster than another any other demographic and ethnic group in America.
Sean Joe, professor of social work at Washington University, is trying to figure out why. From 2010 to 2020, suicide rates for Black youth 12 and under have increased 123 percent, according to his analysis of CDC data.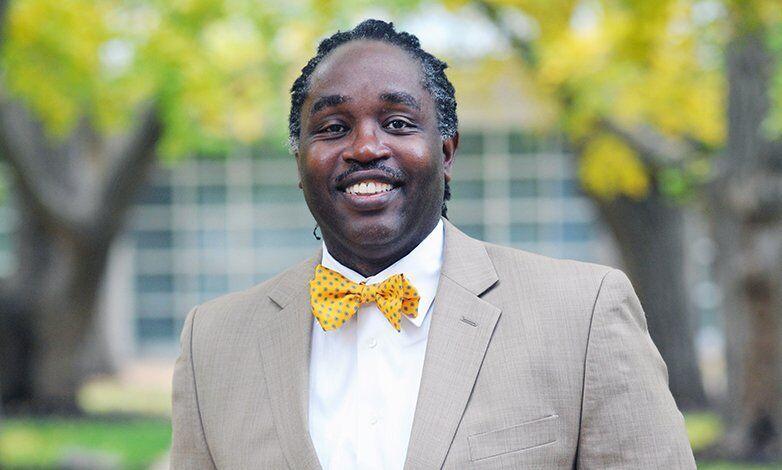 "The nation has lacked a commitment to research in this area," he said. "Less is known about what factors lead Blacks to consider suicide. That's what my research is trying to find out."
He will be interviewing Black youth from the St. Louis area who have attempted suicide to understand what is happening in their lives leading them to that crisis point. His hope is that this information will help develop better treatments for those who are suicidal. People can participate through the Race and Opportunity Lab at WU.
Experts point to the role of traumatic life experiences, racism, disparities in health care, lack of culturally competent mental health providers, and the accessibility of guns as factors contributing to this crisis among Black youth.
"When there is access to lethal means, the chances of death are greater," Joe said.
Suicide among Black boys and men is more likely at younger ages as compared to whites.
"What is causing this pain? What can we do about this pain?" he asked. He's hoping to learn what has changed in younger Black generations in regards to suicidality as compared to older generations.
"We are losing future generations of Black Americans, and I'm really concerned that the trend is worsening," he said.
Katie Heiden-Rootes, professor of family and community medicine at SLU School of Medicine, also points to the higher risk facing LGBTQ youth, her area of research. In terms of ideation and suicides, those numbers are still rising, she said. Research shows that just one supportive adult relationship, whether it is a relative, teacher, neighbor or family friend, reduces the risk of suicide for LGBTQ youth by 40 percent, she said.
"The impact is huge," she said. "I think there is a role for all of us."
Why suicide prevention is harder in MissouriCurrently all statewide suicide-prevention staffing and activities are funded through grants and contracts. Despite the state's higher-than-average suicide rate, there are no dedicated state-level dollars for suicide prevention.
When the grants end or there are gaps between grants, there is no staff to direct activities or statewide suicide prevention programs, according to Liz Sale, research associate professor with the Missouri Institute of Mental Health, University of Missouri-St. Louis.
This happened recently when a five-year youth suicide prevention grant ended, she said. There was no money for providers to offer suicide prevention services to suicidal youth. The lack of dedicated state funding also means suicide prevention training programs, both for the general public and veterans, isn't always possible. The Missouri Zero Suicide in Health Care Systems initiative adds suicide prevention policies and practices into behavioral and physical health care organizations. It will no longer be implemented because the funding has ended.
Many young people have a primary care physician and see them for annual physicals.
"There are identifiable signs of increased risk if we ask the right questions in a primary care setting," Heiden-Rootes said. "That often doesn't happen."
Missouri is also one of a handful states where legislators have passed a law preventing doctors from being required to ask, collect or record information about their patients about their ownership or usage of firearms.
Ways to helpMin Liu, a professor of applied communication studies at Southern Illinois University in Edwardsville, also advises local Asian American youth on civic engagement. The students decided to focus their efforts on training more people in their community on mental health challenges.
She helped them partner with PreventED to offer mental health first aid training for parents and teens. Their goal is to train 100 Asian American teens and adults locally.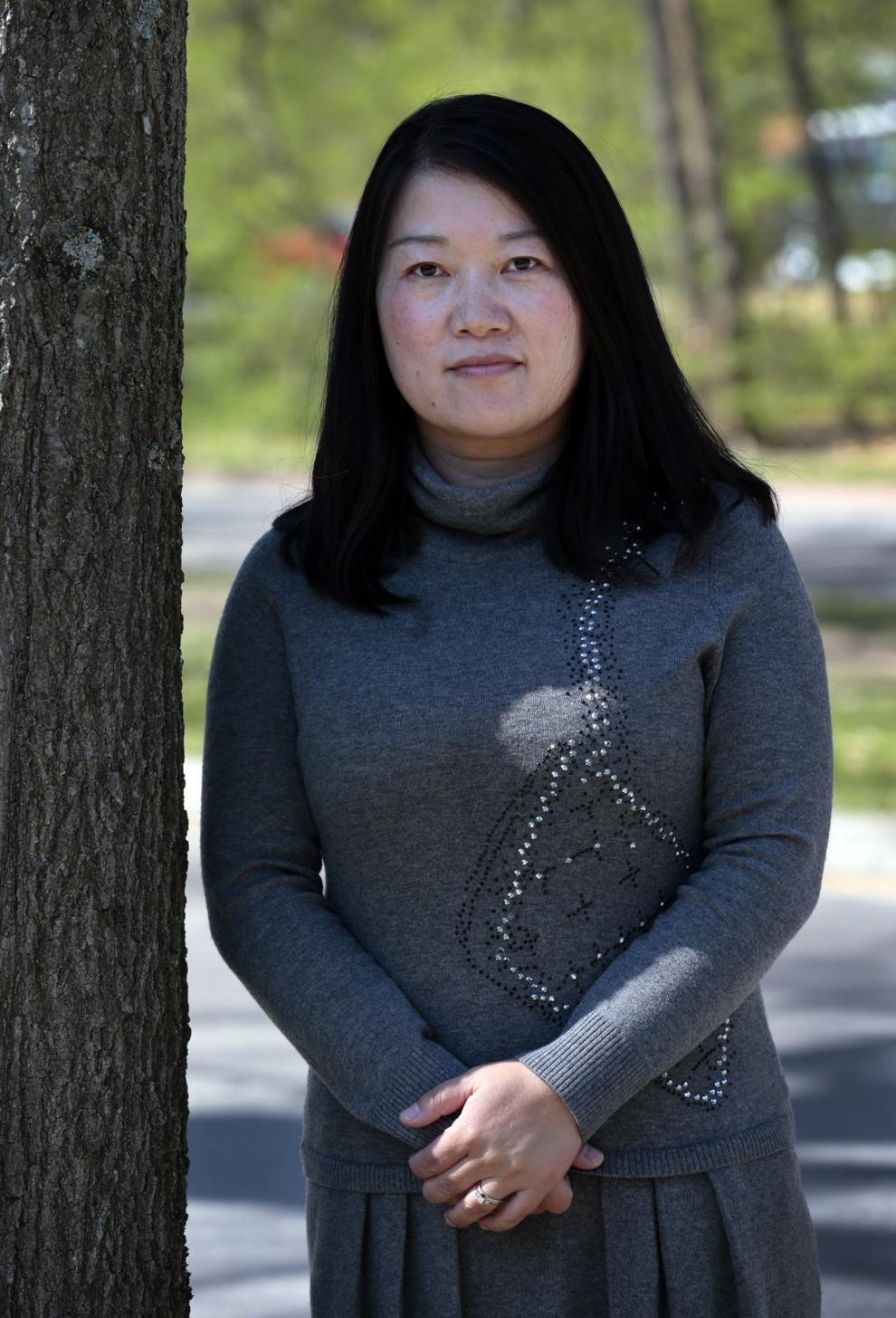 "Because we are newer immigrant communities where the majority of parents are first-generation immigrants, many came from countries where awareness and access to mental health services did not exist," she said.
Parents are afraid to have their children labeled and very apprehensive of seeking mental health care, Liu said, and a certain segment puts pressure on academic success at all costs.
"There are layers of challenges," she said.
As an educator, Liu adjusted expectations as students have struggled to adjust to the demands of college life during a pandemic.
"Absenteeism, missed and late assignments were rampant problems," she said. "Students sounded like they were in survival mode."
She chose to adjust her benchmarks and lesson plans and cut her students more slack. She focused more on evaluating them on progress — from where they started to where they ended the term. She's happy to be back teaching in person and realizes that many students continue to need additional support.
"They still need to have hope in their educational journey," she said.