His left hand wrapped around a pint glass half-full of vodka cranberry, Rob Baldesi stood on the rooftop deck of his three-story Soulard apartment building and looked down at his groupies.
About a dozen stood expectantly on the parking pad and alley — in a socially distant, 6-foot manner, of course.
"I want to give you a hug!" one woman said to another.
"Air hug!" the woman responded. They held up their arms and laughed.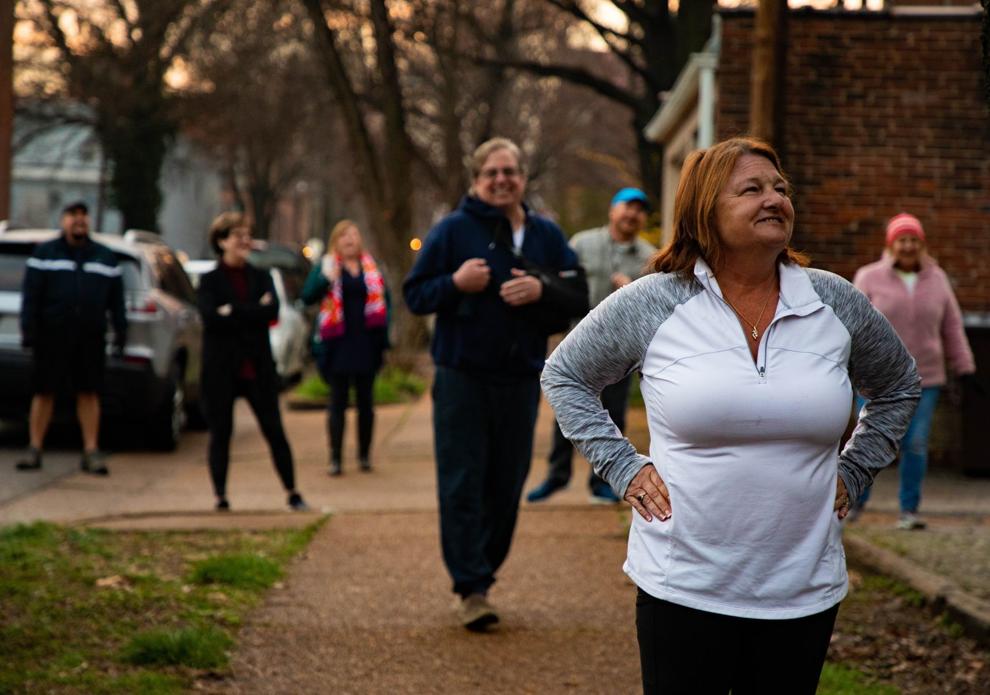 "Hello, Soulard!" Baldesi, 50, called down as his wife, Anna, stood next to him with her phone, making a video of the spectacle.
"Whoo!" the groupies responded from the ground. A car horn honked three times.
"Who here does not love the great Neil Diamond?" he yelled.
"Neil Diamond!" a man bellowed back.
Baldesi felt inspired by cousins and uncles in Italy who have been under quarantine for weeks. He's watched their videos online of Italians singing in unison off balconies.
Baldesi decided to cope with the stay-at-home order in St. Louis by giving nightly 7 p.m. concerts from the deck. He loves karaoke, so why not? He doesn't know if he's good or bad at it, he says.
"I don't know if I feel like I am doing something, or it's more of I hope I'm doing something," he explained in an interview.
He belts out one random favorite a night, glancing at his phone for help with the lyrics: "Stand by Me." "The Gambler." And on one rainy night, "Singin' in the Rain," as he held up a red-and-white golf umbrella.
This night, he chose his all-time favorite, "Sweet Caroline." The groupies, neighbors they often see a few days a week at Soulard's bars, and even some new faces who wandered along, chimed in.
"Hands ... touching hands … reaching out ..."
"So good! So good! So good!"
Baldesi's concerts are just one way neighbors across the St. Louis area have reached out to one another — not touching hands — as the news of the coronavirus crept closer to their homes.
After the virus slowly shut the door on them and neighbors backed inside, they jumped on social media, figuring out new ways to connect.
Everybody, bring out your sidewalk chalk and post a positive message! Cheerful directives like "Spread kindness" and "Learn to dance in the rain" popped up in Columbia, Illinois. 
Everybody, social distancing happy hour! Neighbors gathered 6 feet away from one another in the median on Utah Street in Tower Grove Heights, sharing the latest gossip and information, including advice from a couple who work in viral pandemic research.
Everybody, let's have a bear hunt! Put stuffed bears in your front window for families to find when they're out and about!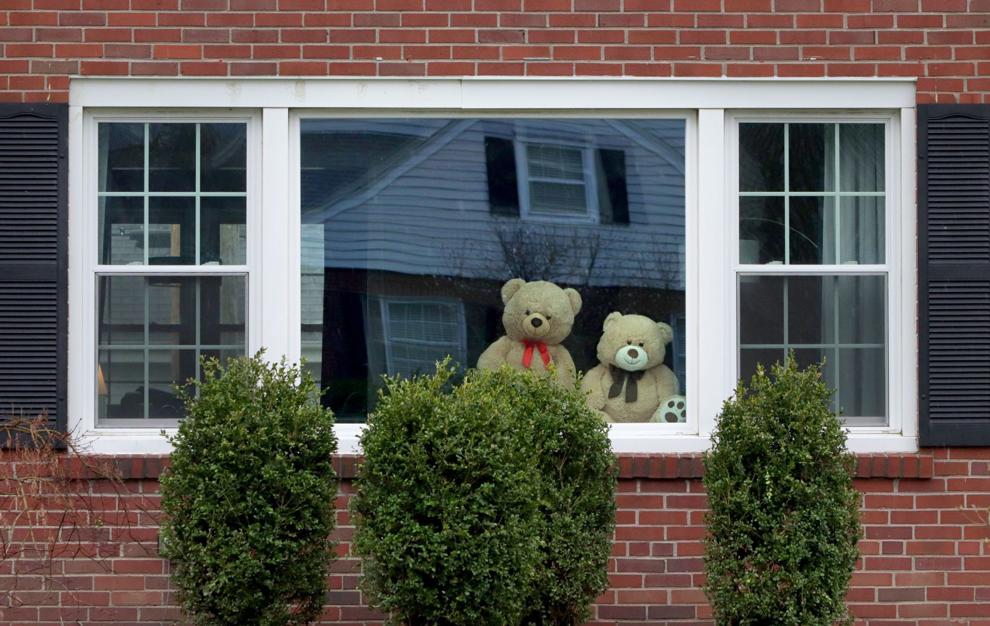 "I don't have a bear, but I have a stuffed moose!" a neighbor in Clayton wrote on NextDoor. "Look for the stuffed moose on Demun!"
Julie Munroe, stuck at home in Kirkwood with her twins Carter and Izzy, 13, and sons Alex, 12, and Charlie, 15, saw an idea on her neighborhood Facebook group. A shamrock hunt. Make your own shamrock or print out a template, and put it in your window, it instructed. She implored the twins — with the promise of shamrock cookies advertised at another neighbor's house — to come along with her on a walk.
"We counted 52," she said. "That was just in our little loop. It was really neat just watching lots of family groups walking around the neighborhood, and little kids had pens and paper and were keeping tally marks."
The cookie incentive helped, she said, laughing. "Otherwise, they wouldn't want to go on a walk with their mom."
Anheuser-Busch brewery announced March 20 it would turn on its holiday lights again at sunset in an attempt to spread cheer. Others followed with their own displays — some even lugging out décor from other holidays.
Kevin Werner of the 5400 block of Walsh Street in the Southhampton neighborhood in St. Louis got the idea after his wife, Susan, mentioned she had seen it online. He enlisted daughter Greta, 3, and son Frederick, 5, to help him pull out their Christmas inflatables, as well as their Thanksgiving and Halloween ones — even an early debut for a black cat, which he bought on clearance in November. They stuck their Fourth of July flags in the yard for a patriotic touch.
Other neighbors joined. They call the spectacle ThanksCoronaWeenMas.
"We have a playlist of uplifting music, when people are out walking, I'll play it when they're just walking by," he said. "It's kind of neat to watch cars slow down and take pictures and people laugh and smile."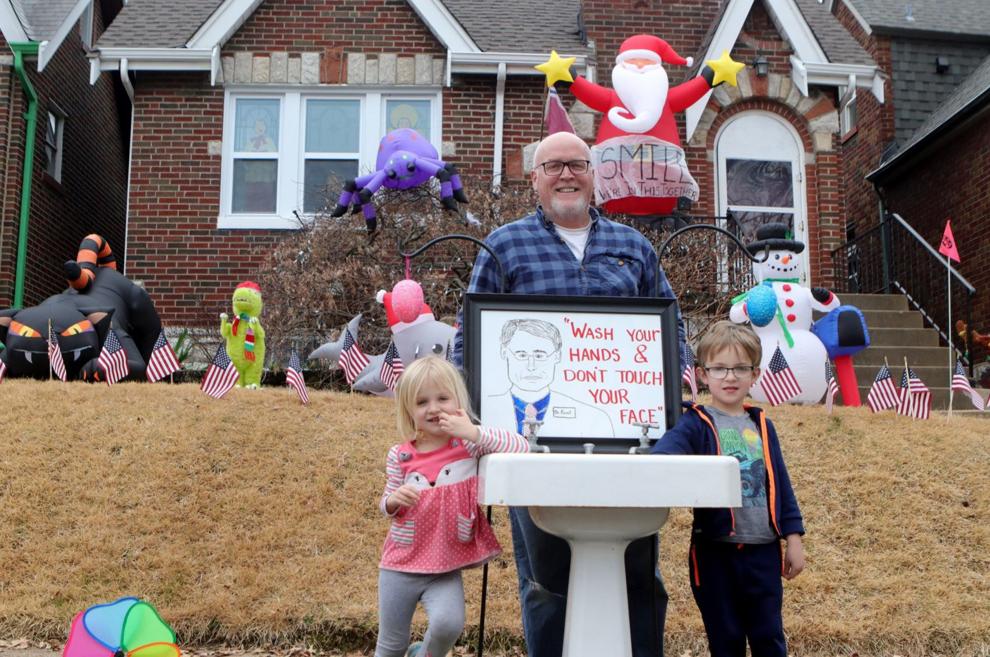 Martin Casas runs Apotheosis Comics at 3206 South Grand Boulevard. Since it is technically a bar, Casas and his crew are doing deliveries and some pickups, but he wanted to figure out another way to help families.
He decided to ask about locations of Little Free Libraries — small boxes people build and place outside to share books — and figured his dead comic book stock could go into those, too. Staffers deliver comics to the little libraries when they're out and about, and at least 40 people have called Casas volunteering to help.
"It's the least we can do," he said. "What's really beautiful is the connection with the comic book store — it allows people to feel some aspect of being heroic at this time of need. It's really great to help others feel like heroes."
Leef Armontrout, on the crew at City Museum, controls how often the rooftop train horn and barge horn honk into the downtown distance. They typically honk when the museum opens and 15 minutes before it closes.
Since the museum shut down, he set the barge horn to give a quick blast at 15 minutes before sunset, with the idea that downtown residents may step outside to watch the western sky and wave hello to one another.
"Now, time doesn't matter for a lot of people," he said. "I kind of thought it would be more fun to do something different."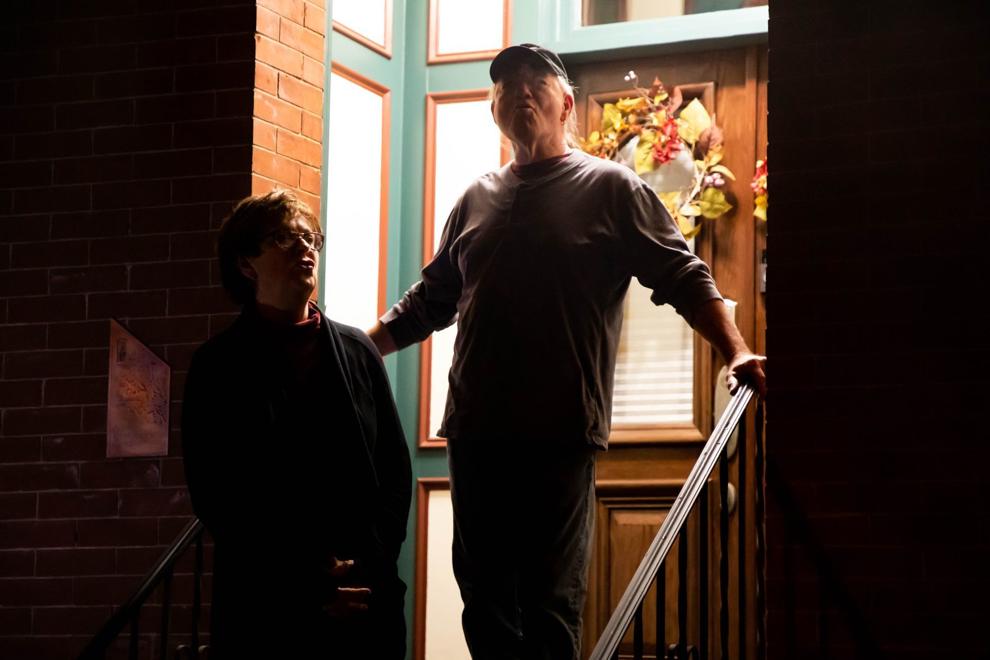 The sun sets at about 7:20 p.m. these days, so the horn calls into the downtown void as Baldesi wraps up his concert in Soulard.
By that time, Armontrout is at his own home in Soulard, where residents have also decided to go outside on their porches and balconies at 8 p.m. and howl.
Marybeth Wallace came up with the idea. It's something her old neighborhood in Tennessee started several years ago, as a way to connect and check in with older residents.
"We'll hear everyone, and hopefully it will give away to a laugh!" she wrote in a Facebook post that tagged nearly 100 others in Soulard and beyond. "Love, peace and health to all. While howling say a prayer for our universe."
Wallace bopped along at Baldesi's Neil Diamond concert, then walked back to her home around the corner. Just before 8, she and her husband, Terry, emerged on their stoop. So did about a dozen neighbors on their block.
The howling ramped up slowly.
"Aroooo! Oooooh! Hwooooooo!"
In the distance, a car horn beeped. Dogs yapped.
"Aroooo! Oooooh! Hwooooooo!" howled neighbors in the distance. (One of them, he confirmed later, was Armontrout.)
The Wallaces and the neighbors on their block laughed.
And, across the street, Joe Lemaster stood in his front doorway and bellowed:
---
Scenes of neighborhood cheer during the coronavirus pandemic
Holiday decorations resurface during coronavirus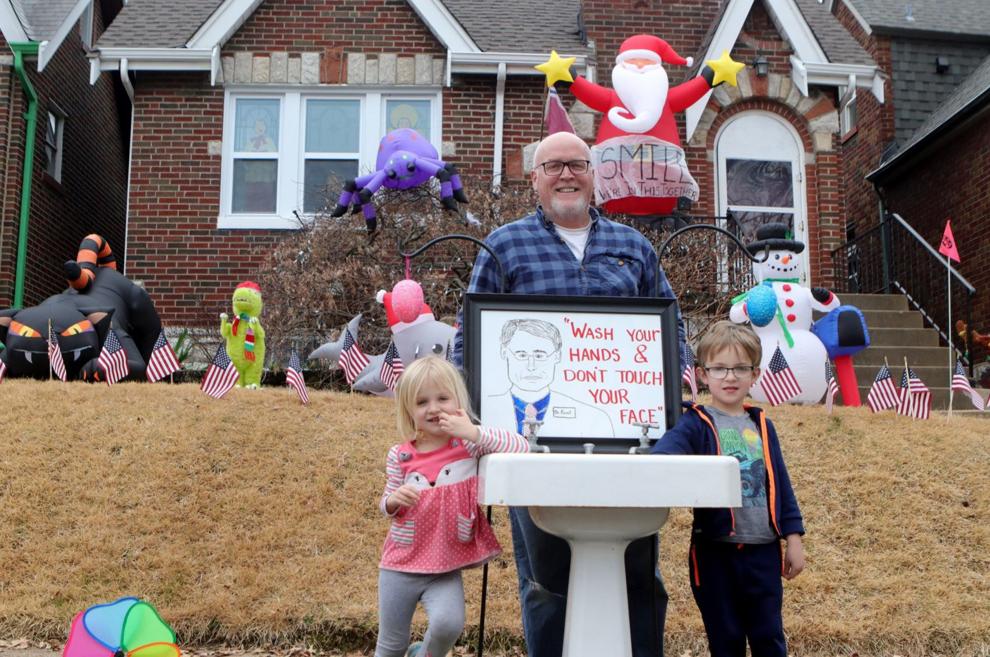 Holiday decorations resurface during coronavirus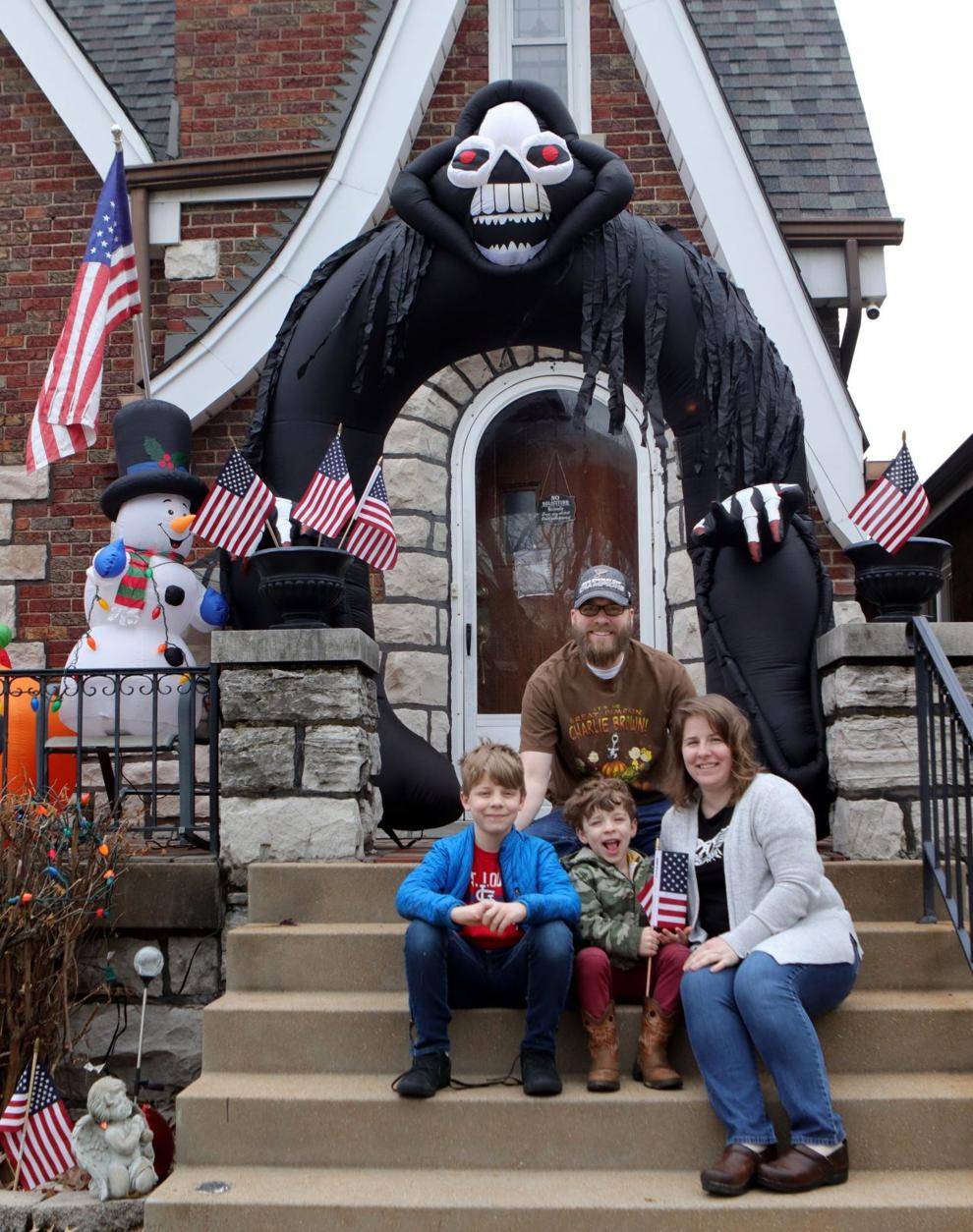 Bears in the window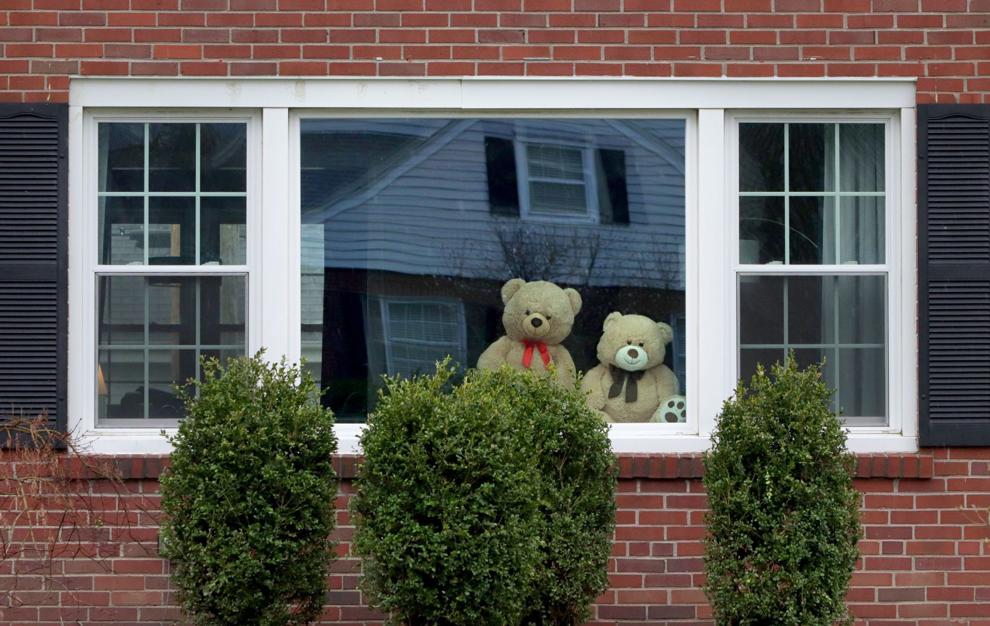 Man brings neighbor together in the wake of socical distancing to sing a song from his balcony every night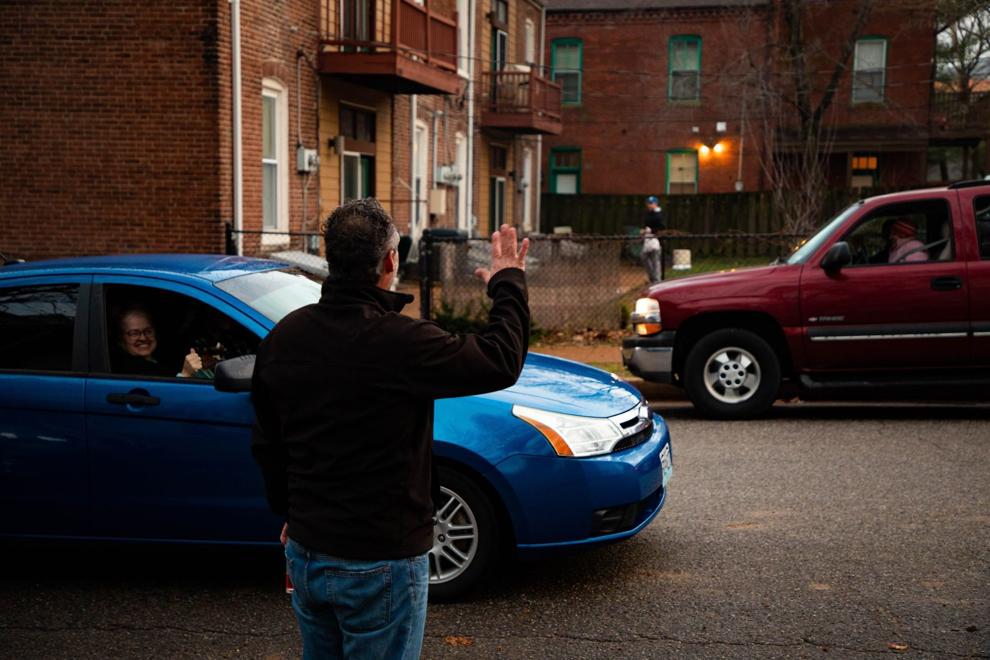 Man brings neighbor together in the wake of socical distancing to sing a song from his balcony every night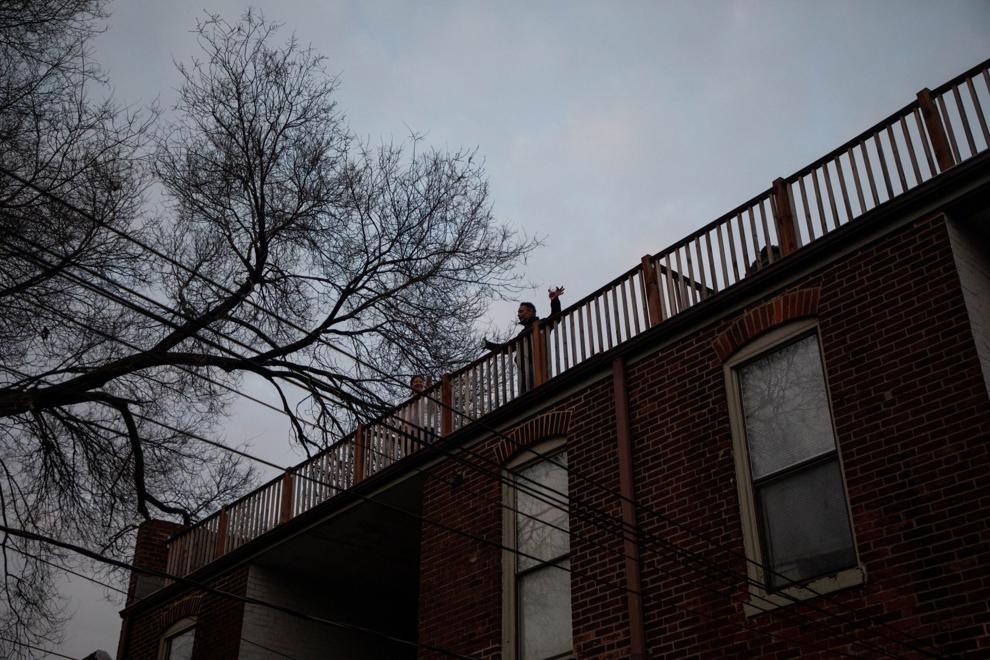 Man brings neighbor together in the wake of socical distancing to sing a song from his balcony every night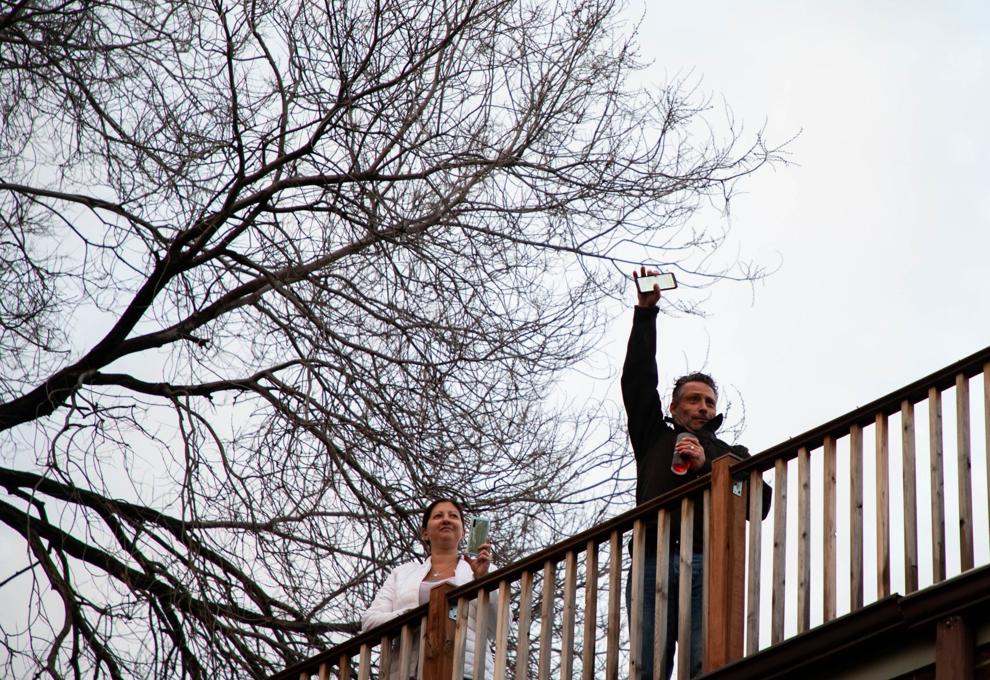 Man brings neighbor together in the wake of socical distancing to sing a song from his balcony every night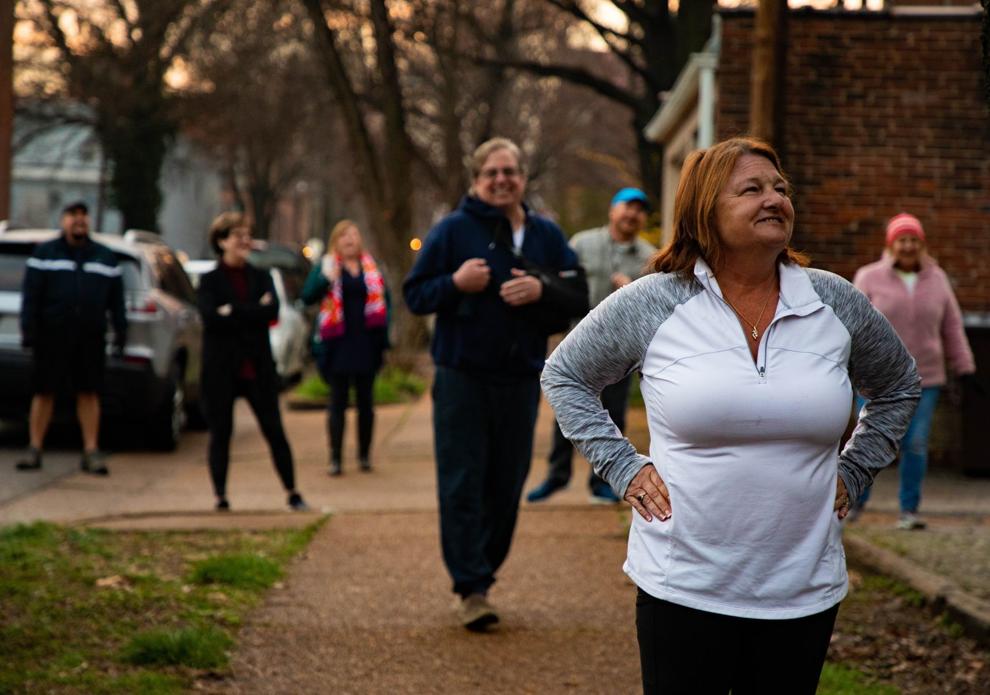 Man brings neighbor together in the wake of socical distancing to sing a song from his balcony every night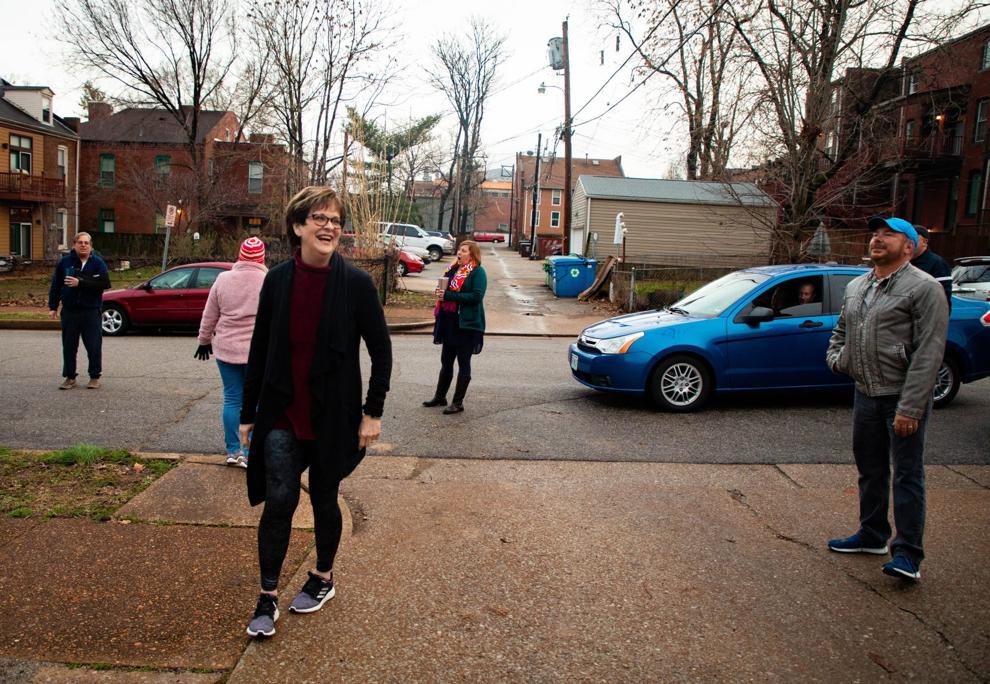 Neighbors howl at the moon every night to spread cheer in the wake of the spread of the coronavirus and social distancing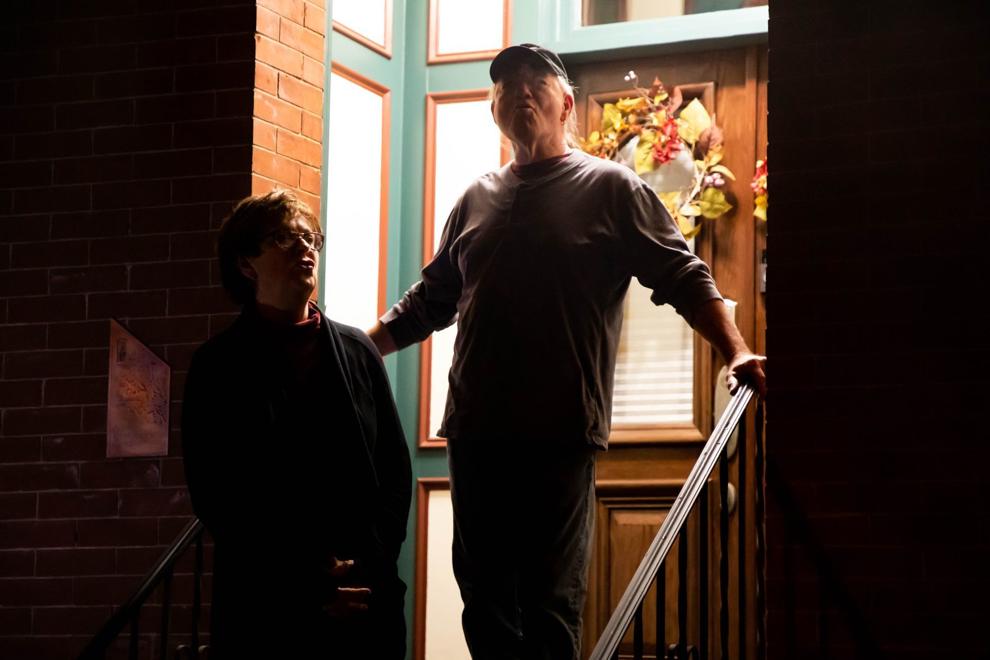 Neighbors howl at the moon every night to spread cheer in the wake of the spread of the coronavirus and social distancing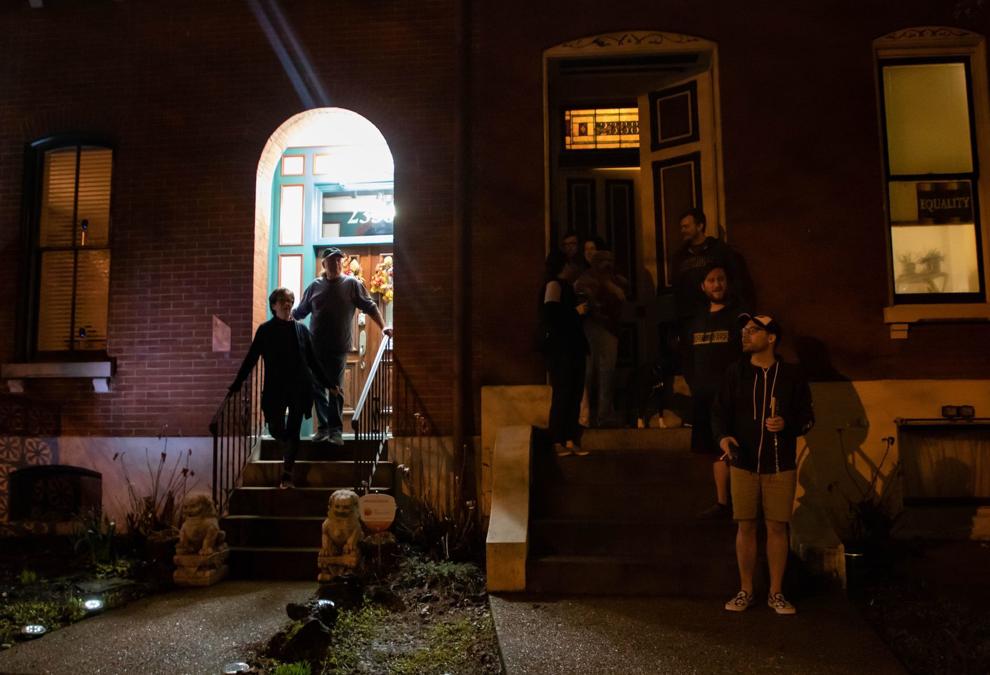 Neighbors howl at the moon every night to spread cheer in the wake of the spread of the coronavirus and social distancing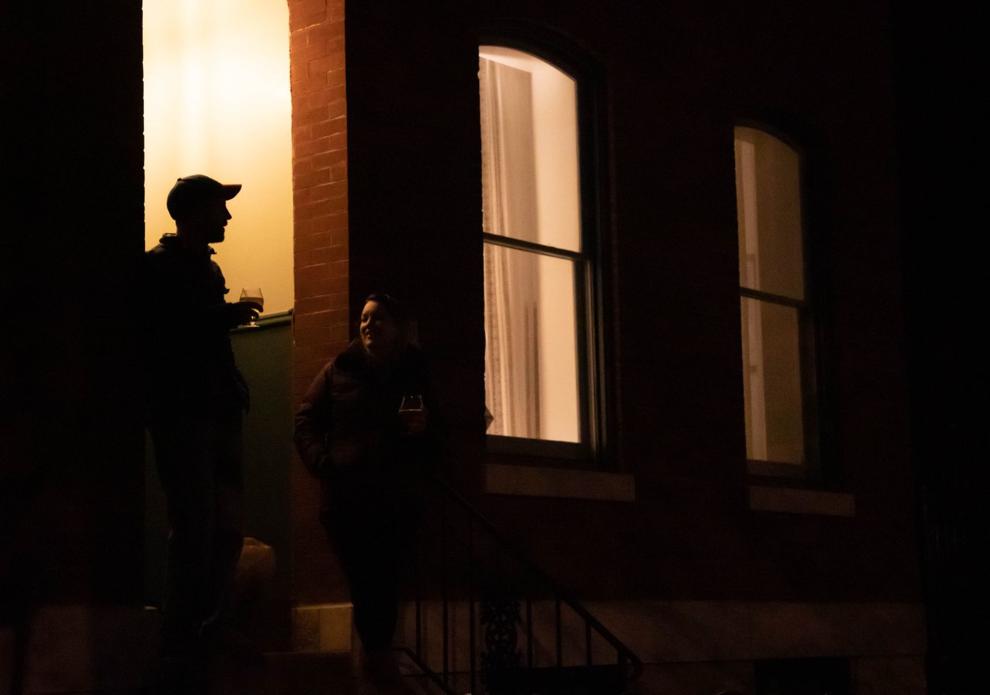 Social distancing happy hour
Neighbors Gather for Social Distancing Happy Hour during Stay-At-Home Mandate due to the Spread of the Coronavirus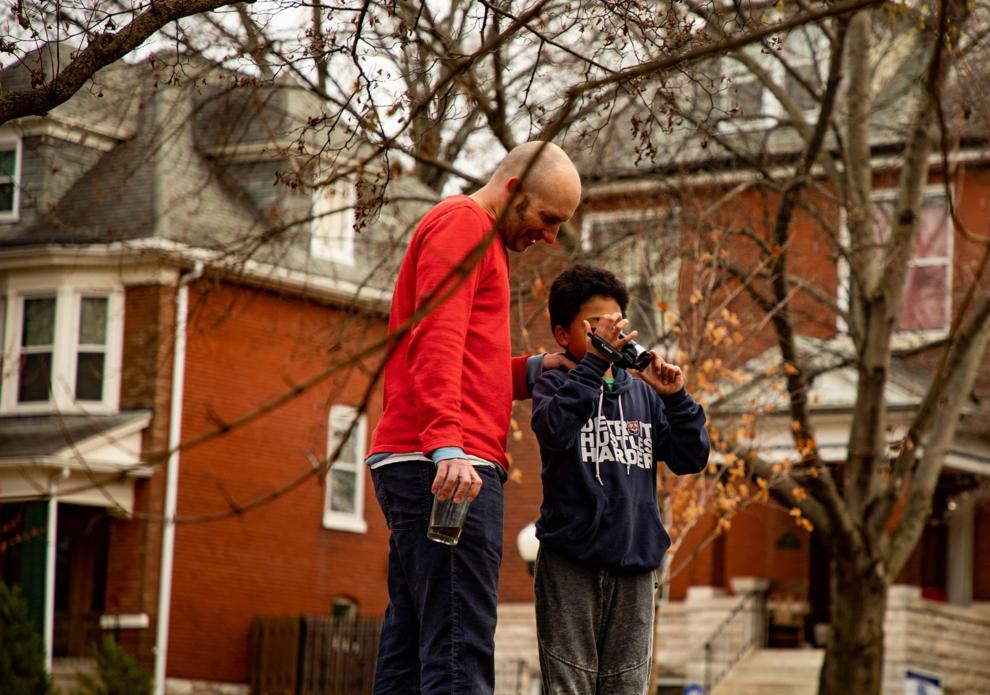 Neighbors Gather for Social Distancing Happy Hour during Stay-At-Home Mandate due to the Spread of the Coronavirus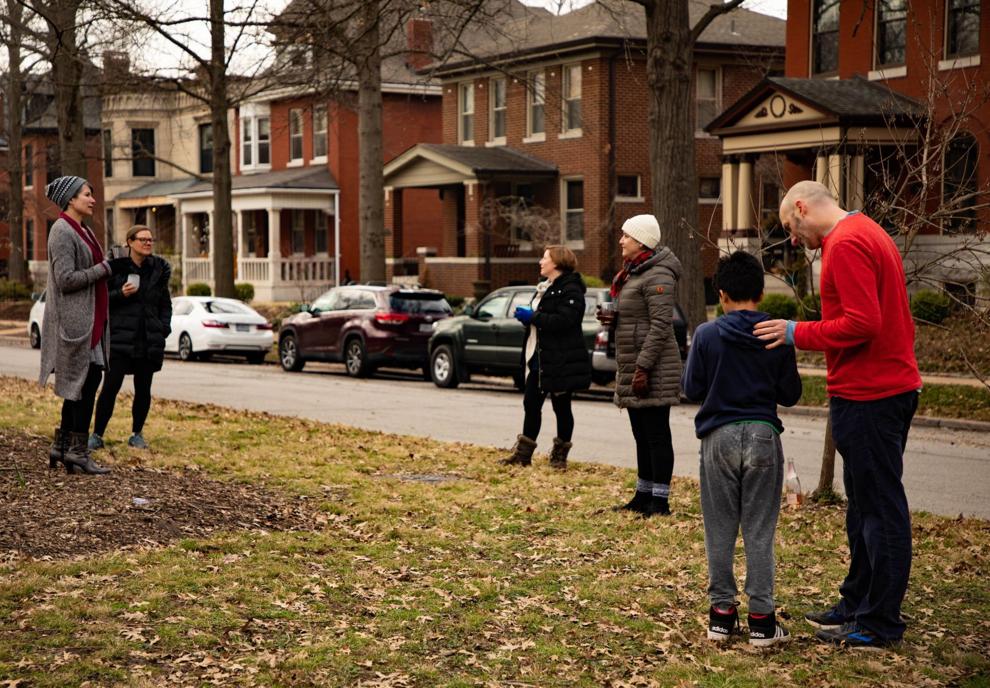 Neighbors Gather for Social Distancing Happy Hour during Stay-At-Home Mandate due to the Spread of the Coronavirus
Neighbors Gather for Social Distancing Happy Hour during Stay-At-Home Mandate due to the Spread of the Coronavirus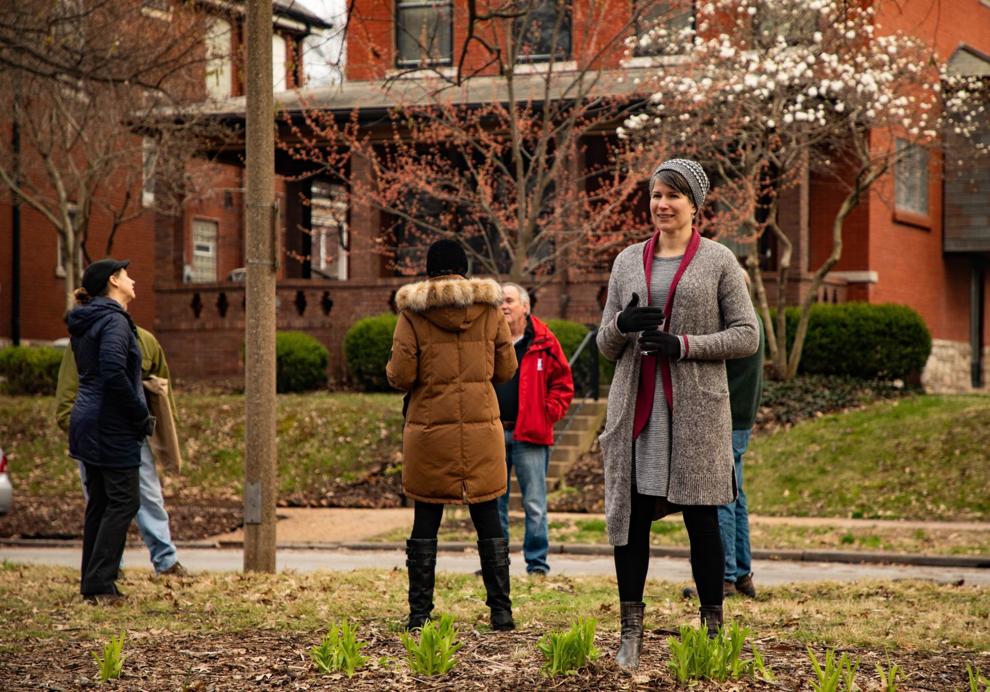 Neighbors Gather for Social Distancing Happy Hour during Stay-At-Home Mandate due to the Spread of the Coronavirus
Coronavirus sign on street