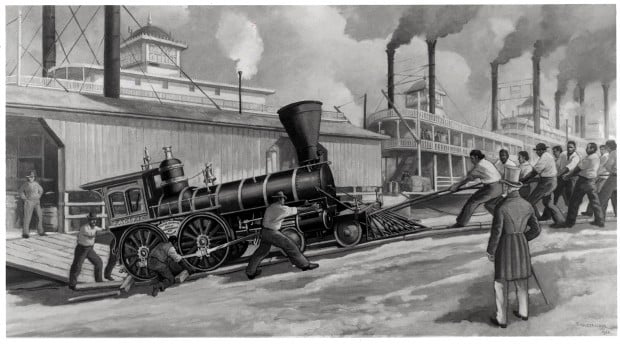 ST. LOUIS • Hissing and huffing, the little locomotive brashly named Pacific eased its way from the cheering crowd.
Big shots on board waved heartily from two passenger cars. The train clacked gingerly along new rails, heading west toward the unspoiled valley of the River Des Peres.
It reached track's end at Cheltenham, a village at today's Hampton and Manchester avenues. Everyone got off and enjoyed a country dinner and boastful toasts. "A new epoch in the history of our state," crowed The Republican, a major city newspaper.
It was big talk for a five-mile ride.
The first passenger train west of the Mississippi River began its portentous jaunt at 1 p.m. on Dec. 9, 1852, from a station near 14th Street and Chouteau Avenue. The Pacific Railroad Co., St. Louis' bid to reach the Pacific Ocean by rail, was building its way westward with dreams bigger than progress.
Workers had finished the track to Cheltenham only days before the first ride. The following May, their tracks reached Kirkwood, named for chief construction engineer James Kirkwood. Cost overruns, a national financial panic and the Civil War would delay completion to Kansas City until September 1865.
A who's who of prominent St. Louisans incorporated the Pacific Railroad Co. in March 1849, five weeks after U.S. Sen. Thomas Hart Benton of Missouri urged Congress to authorize a line from St. Louis to San Francisco. The following October, 900 delegates from 12 states were lured to the St. Louis County (Old) Courthouse for a national convention to promote the dream.
"There is the East! There is India!" Benton shouted to the delegates, pointing west.
Thomas Allen, the Pacific's first operating president, also happened to be a state senator and chairman of the Senate Internal Improvements Committee. The state Legislature speedily adopted $2 million for the railroad. St. Louis County voters added their $100,000. A parade through the city preceded the groundbreaking on July 4, 1851, near the future depot.
A steamboat from New Orleans delivered the first locomotive, the Pacific, which had been built in Massachusetts for $9,000.
Railroads meant progress, peril and intrigue. On Nov. 1, 1855, the Pacific's first passenger train on the just-completed stretch to Jefferson City crashed through a rickety bridge over the Gasconade River near Hermann, killing 31 people. Rebel guerillas wrecked bridges and track during the Civil War. The Pacific defaulted on its state loans and, by 1867, owed Missouri $11 million. A scandal involving railroad finances and contracts ensnared legislators and prominent St. Louisans.
The Chicago route won the competition to link California by rail. It was completed in 1869.
In 1876, after another financial panic, the Pacific was refashioned into the Missouri Pacific. By World War II, its system stretched across 10,000 miles of track, from Omaha, Neb., to New Orleans. The Union Pacific bought the St. Louis-based railroad in 1982 - and makes heavy use of its original iron path to Kansas City.
Look Back: Pacific Railroad, 1852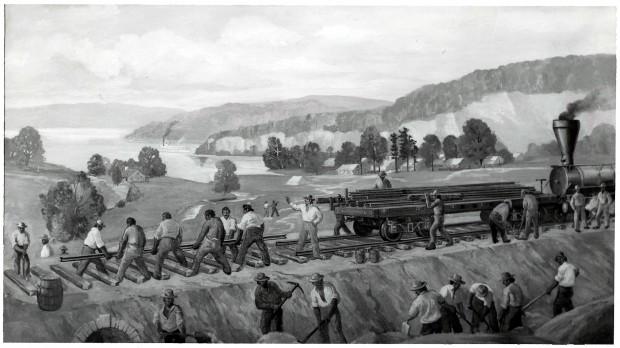 Look Back: Pacific Railroad, 1852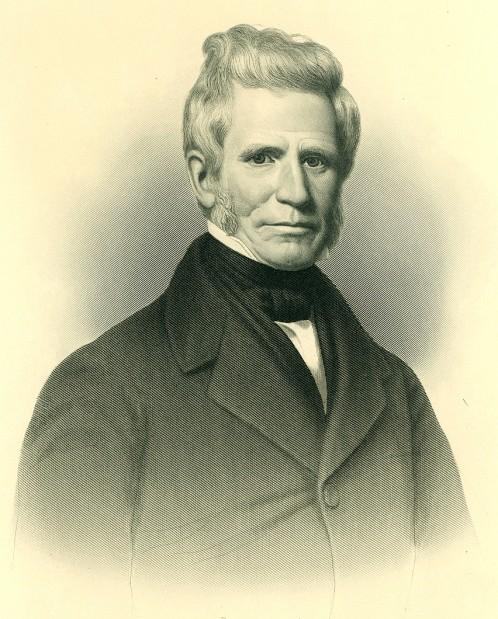 Look Back: Pacific Railroad, 1852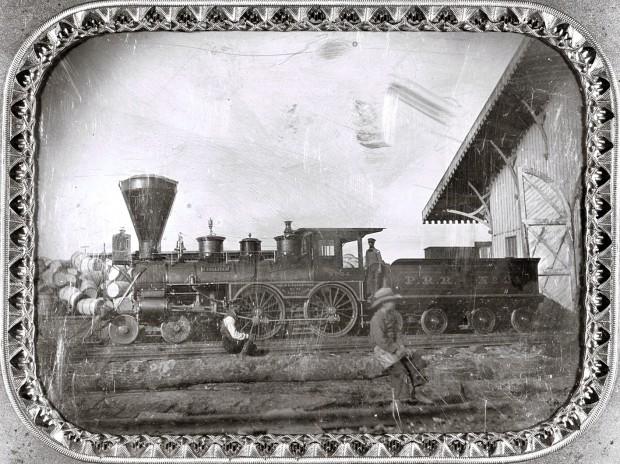 Look Back: Pacific Railroad, 1852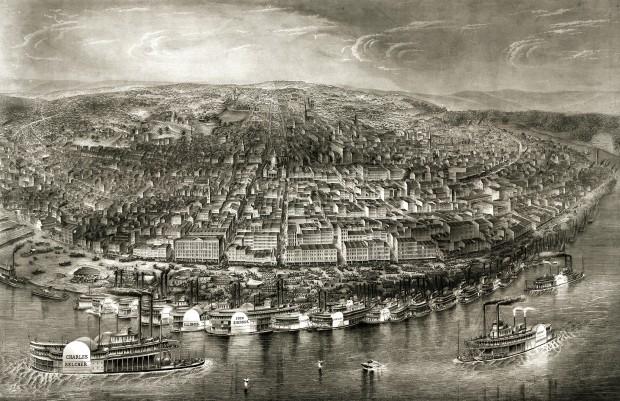 Look Back: Pacific Railroad, 1852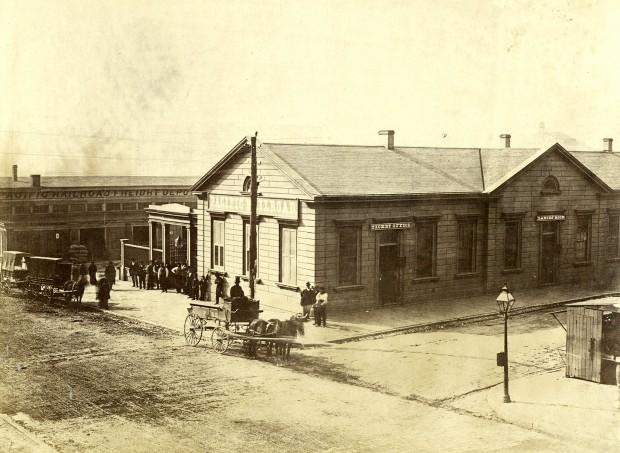 Look Back: Pacific Railroad, 1852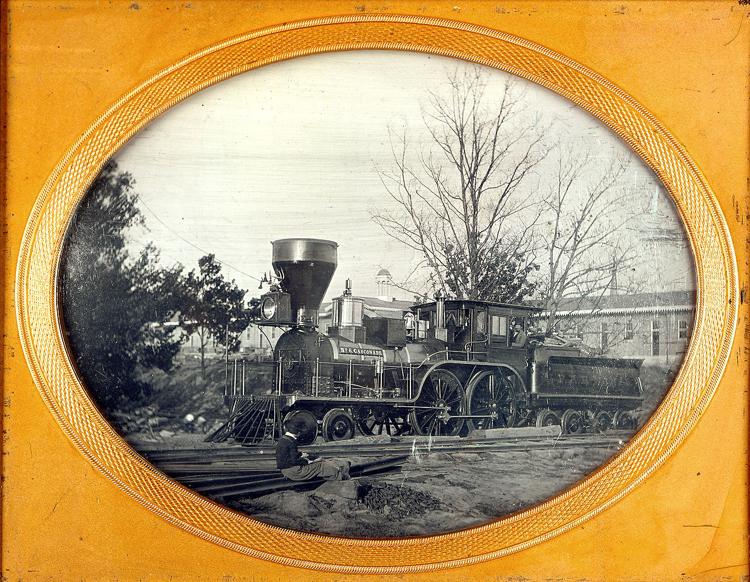 Look Back: Pacific Railroad, 1852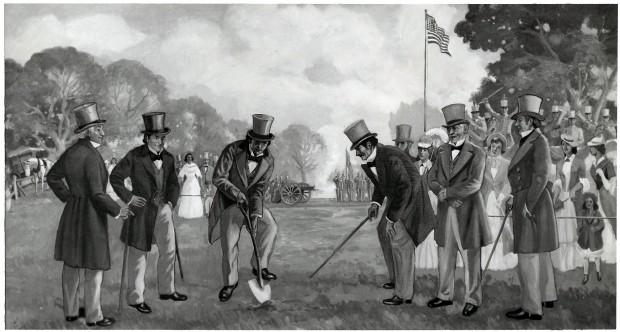 Look Back: Pacific Railroad, 1852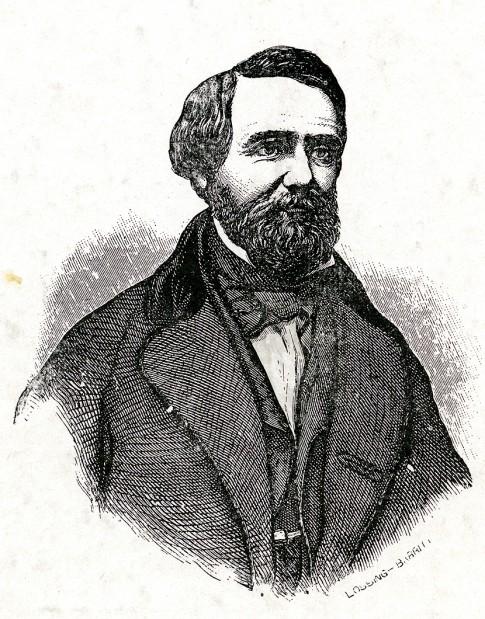 HIDE VERTICAL GALLERY ASSET TITLES
A look back at today in history as seen through our archives.