ST. LOUIS • Ireland's potato famine, beginning in 1845, propelled thousands of refugees into the crowded tenements near Washington Avenue. The Irish were poor, suddenly numerous and drank in public after Mass on Sundays.
The city's elite of Southern-bred Protestant gentlemen and old French families regarded the 8,000 newcomers with uneasy disdain. As Irish and German immigrants poured into the city, local nativists joined the national "Know Nothing" movement (named for the answer its members gave to nosy questions). As always, elections invited trouble.
On Aug. 7, 1854, U.S. Rep. Thomas Hart Benton, a veteran former senator, ran for re-election to the House and courted immigrant votes. Nativists backed former Mayor Luther Kennett. That morning, the Missouri Republic, a pro-Kennett newspaper, printed this call to arms: "A large number of illegal votes will be attempted. Watch them close."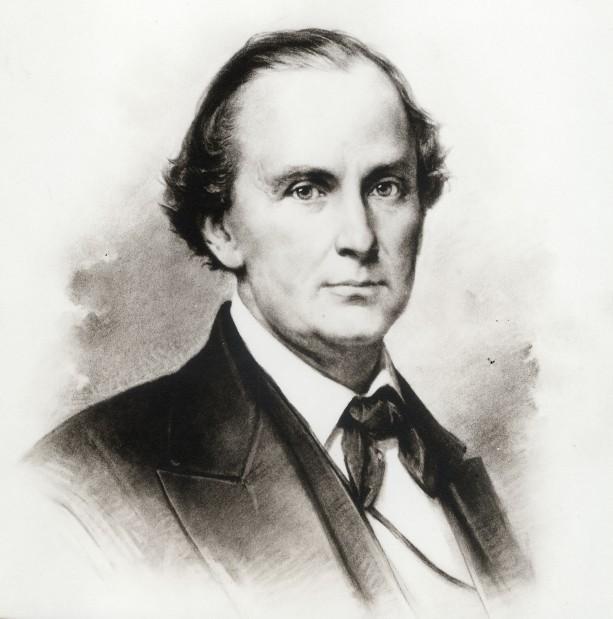 Hundreds of vigilant Kennett supporters gathered in the heavily Irish 5th Ward, running west from the Mississippi River north of Washington, where zealous poll judges were busy disqualifying voters. In the inevitable street jostling, an Irishman stabbed a boy and fled to Second and Morgan streets, in today's Laclede's Landing.
Nativists chased him through a boarding house, which they trashed with relish. They smashed the windows and furniture of houses nearby as many more joined the commotion. Weapons were rocks, bricks and occasional gunfire.
Irish steamboat workers formed a skirmish line on Morgan, where they gave as good as they received, with the support of shots fired from flanking tenements. At least three died there.
The nativist mob moved west along Morgan and Franklin avenues, wrecking more Irish homes, taverns and businesses. They ranged as far west as Seventh Street (today's America's Center). The pro-Benton mayor, John How, tried to restore order with the city's 63 police officers, but only nightfall and exhaustion got the job done.
Violence resumed the next afternoon, when local militia units — men more used to parades than combat — clashed with Irish mobs at present-day Broadway and Lucas Street (near what is now the Missouri Athletic Club). Sporadic street fights continued a third day as How convened an emergency meeting at the (old) courthouse, where citizens disbanded the police and formed a special posse. Late that night, the riot finally spent itself.
Contemporary reports put the toll at 10 dead, at least 30 wounded and 93 Irish dwellings and businesses damaged. The ethnic riot was the city's worst.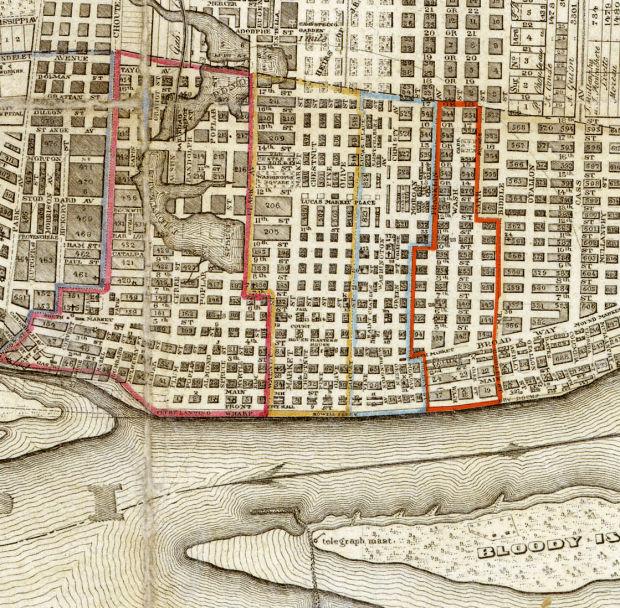 Kennett won the much-disputed election. The Republic trumpeted 5th Ward results favoring Kennett, but the pro-Benton Daily Democrat cried foul. The central-city 3rd Ward, home to the upper class, took Kennett 4-to-1.
The immigrants, however, kept arriving, doubling the city's population to 160,000 by 1860.
---