ST. LOUIS • The charismatic young doctor promised to beat cancer a second time and return to work.
"As soon as I get this straightened out, I plan to go back to Laos," he said.
It was classic bravado from Dr. Thomas A. Dooley III, who established jungle hospitals in southeast Asia and financed them by writing books and wowing big-time donors with stirring warnings about communism. But on Jan. 18, 1961, one day after his 34th birthday, he died of skin cancer in a hospital in New York.
At his funeral in the St. Louis Cathedral, U.S. Sen. Stuart Symington, D-Mo., called him "one of those rare Americans who is truly a citizen of the world."
He packed much good into a brief adulthood, especially for a former party boy and indifferent medical student. Dooley grew up in a wealthy family in St. Louis, attended St. Louis University High School and Notre Dame University and became a Navy medical corpsman during World War II.
After graduating from St. Louis University School of Medicine in 1953, he returned to the Navy and was assigned to assist refugees fleeing the newly created country of North Vietnam.
Dooley worked in crowded camps in Haiphong, shepherding refugees onto ships. He described gripping scenes to his mother, Agnes Dooley of St. Louis, who shared his letters with reporters eager for news behind the "Bamboo Curtain," the phrase of the time for communism in Asia.
Dooley was among the last Americans to leave Haiphong in 1955. The following year, he published a best-selling book, tellingly entitled, "Deliver Us From Evil."
His condemnation of communism riveted Cold War audiences, although he also warned against brute power: "We are hated in most of the Orient. ... They think freedom means freedom of the capitalist to exploit the Oriental people. No Americans have ever gotten down to their level."
During his book tour, he suddenly quit the Navy. (Research three decades later disclosed that he was forced to resign for being gay). He then traveled to Laos, adjoining Vietnam, and established a simple hospital in a jungle village five miles from China. With a few helpers and donated supplies, Dooley treated people who had never seen a doctor. His nickname became Thanh Mo America — Dr. America.
Americans knew that because he told them through two more books, regular radio broadcasts and national fundraising tours. Among his backers was President Dwight Eisenhower, who personally collected $10,000 for Dooley's organization, known as MEDICO.
Back home in 1959, after a first round of cancer treatment, Dooley urged educators at Kiel Auditorium "to arouse in your students a sense of duty to all men." Teachers gathered $1,600 on the spot. He returned to Laos. So did the cancer.
President John F. Kennedy cited his work in creating the Peace Corps. But without Dooley, MEDICO lost sponsors and was absorbed by CARE Inc. Upheaval in Laos crippled his health network. His unabashed brand of anti-communism lost favor after the Vietnam War.
A statue of Dooley is on the Notre Dame campus, near the Grotto. Dooley is buried in Calvary Cemetery.
A Look Back • The jungle doctor, Tom Dooley
Dooley arrives at Lambert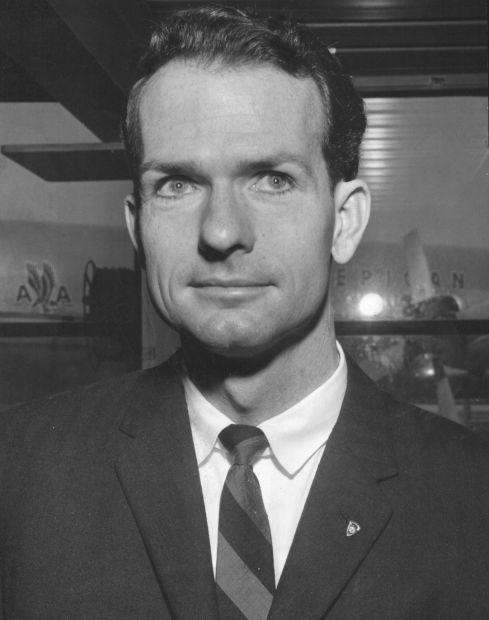 Navy Lt. Thomas A. Dooley in North Vietnam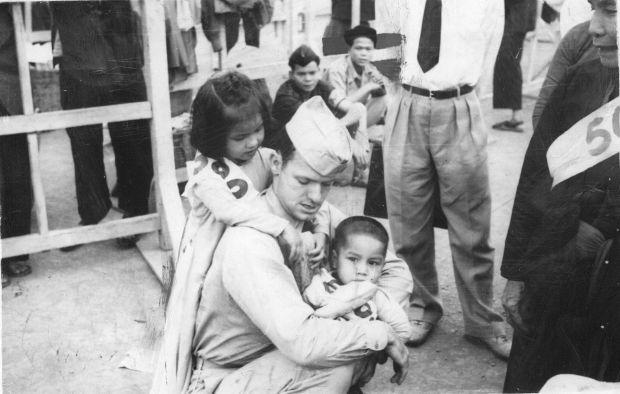 Dr. Thomas A. Dooley in Laos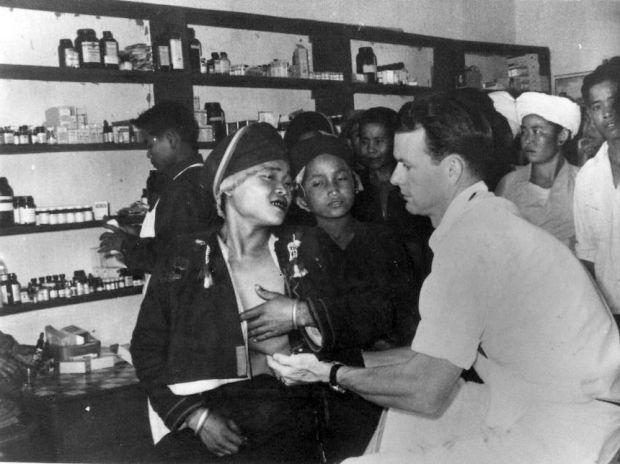 Dr. Thomas A. Dooley in Laos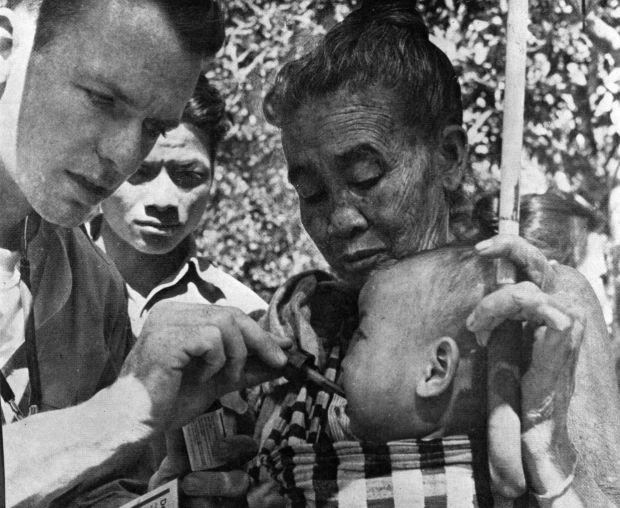 Dr. Thomas A. Dooley with staff in Laos
Dr. Thomas A. Dooley signs autographs in St. Louis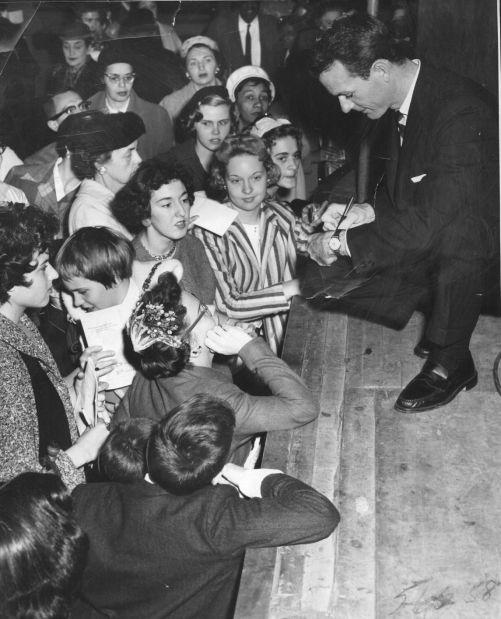 Funeral for Dooley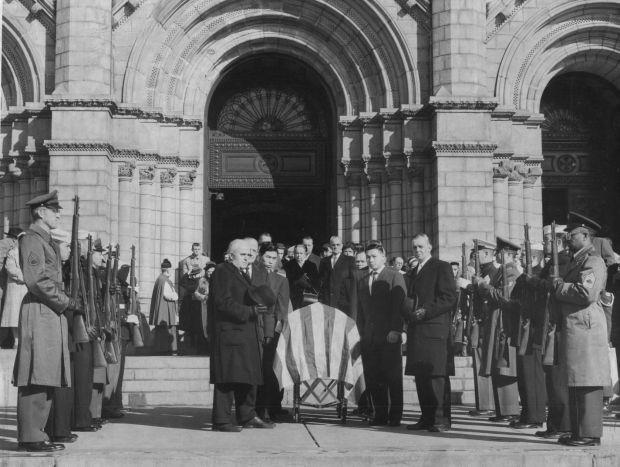 Mother of Dr. Thomas A. Dooley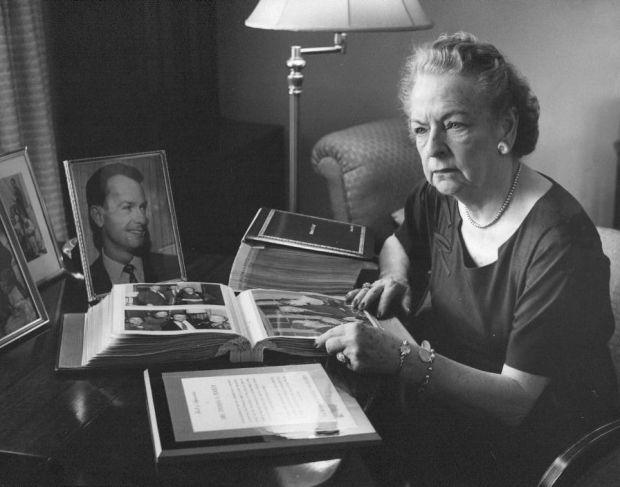 Dooley statue at Notre Dame