Aug. 2, 1963: Opening Day
The new Famous-Barr store was the main tenant in the $10 million center, which occupied a 55-acre site had had been under construction since May 1962. The new building had two levels and featured and unusual dome construction that housed a cooling tower for air conditioning. The rotunda under it was 40 feet high and 125 feet in diameter and was the focal point of the center's design.
Aerial view of highways leading to the mall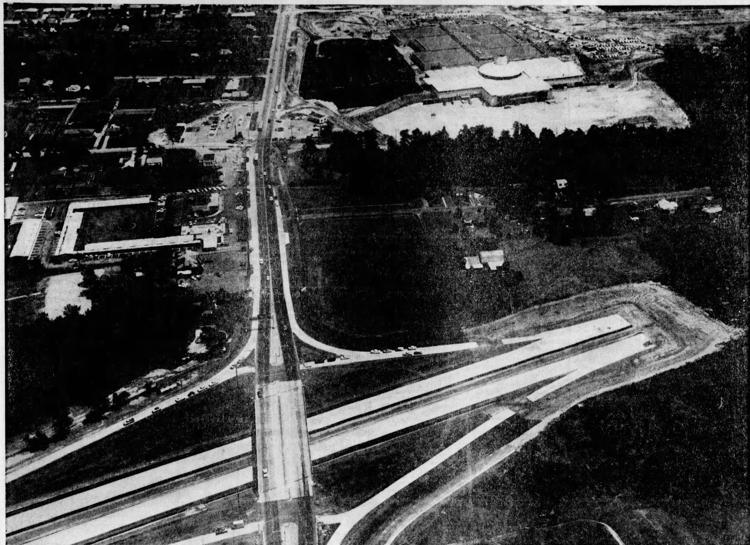 A look at new highway openings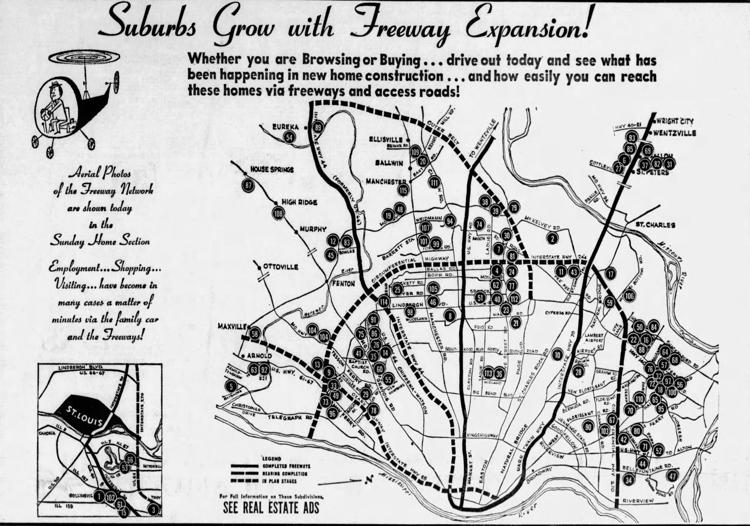 Sneak preview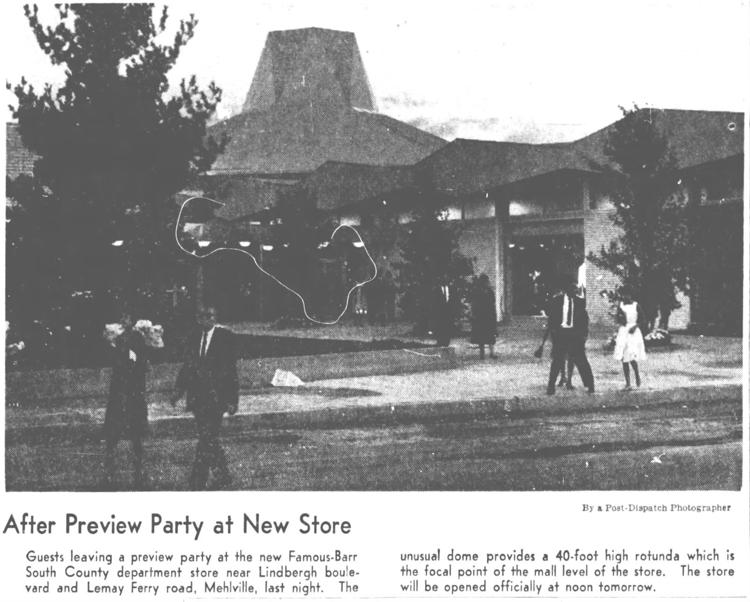 The Carousel Room, the Rotunda and more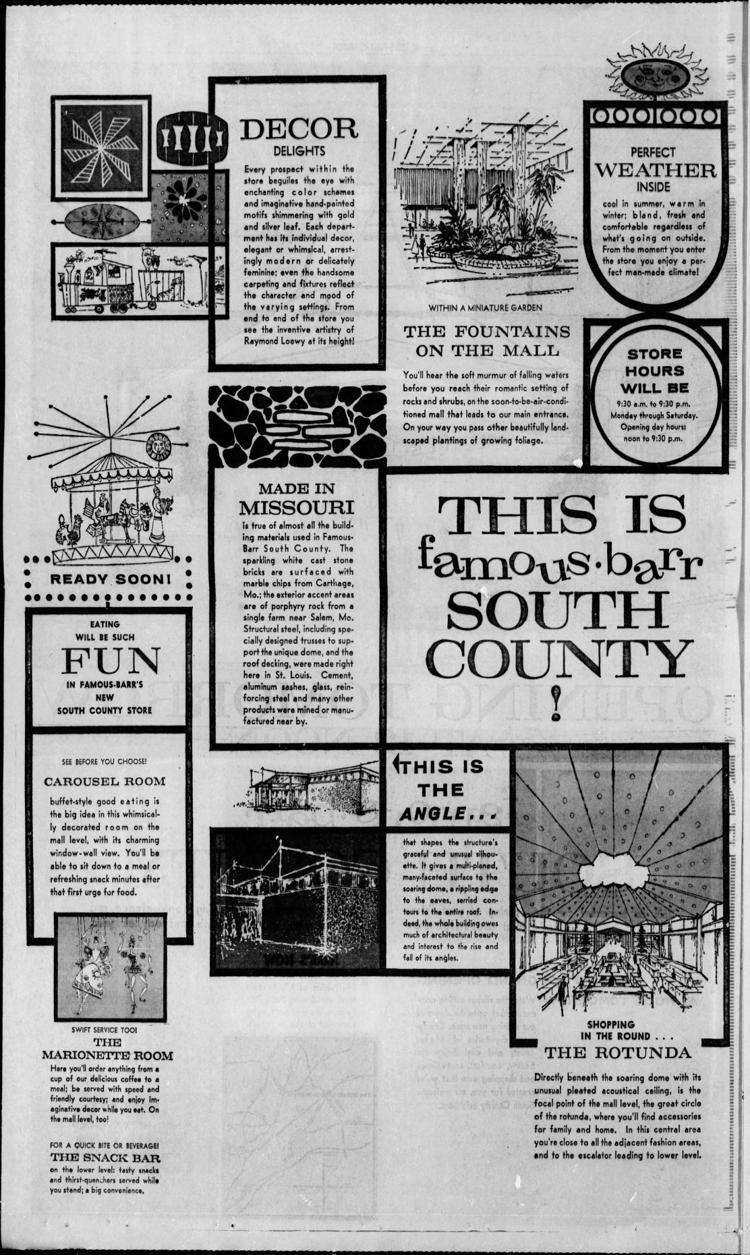 Economy - and Eagle stamps too!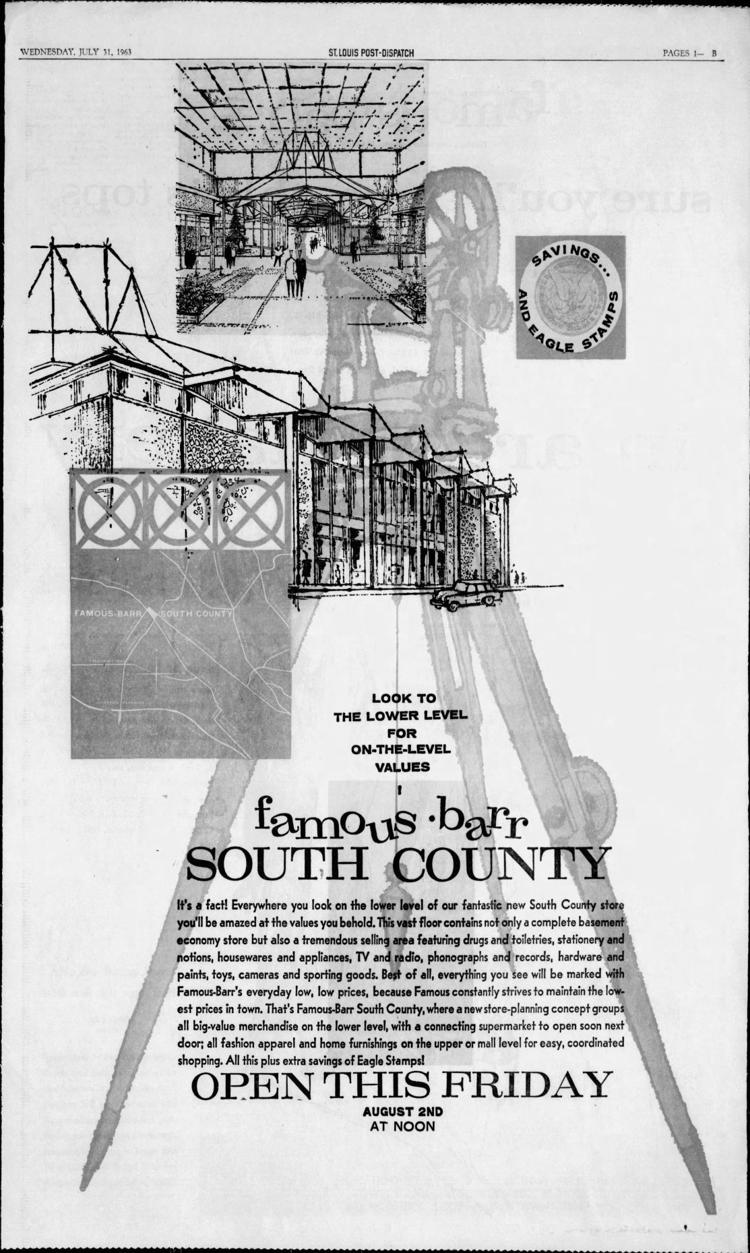 New store features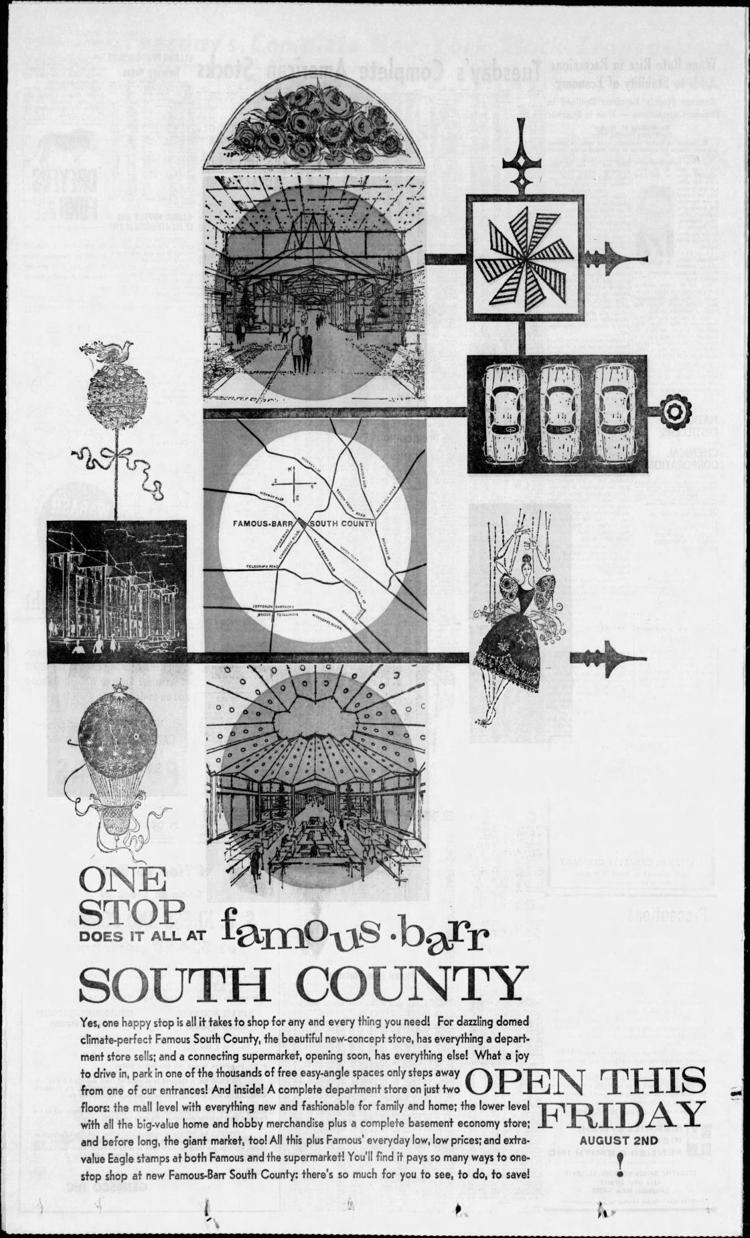 National joins Famous-Barr