Blues history: Jan. 6, 1972 — the night all hell broke loose in Philly
On Friday Jan. 6, 1972 in Philadelphia: What started with a beer being dumped on the head of Blues coach Al Arbour by a frustrated Flyers fan escalated into a melee involving Blues players and nightstick-swinging riot police after Bob Plager went into the stands to confront the fan.
Arbour was clubbed on the head and received 10 stitches; Blues player John Arbour (no relation) also was hit and needed 40 stitches. Adding insult to injury, both Arbours, Floyd Thomson and Phil Roberto all were handcuffed and carted off to the police station, where they were arraigned on assault charges.
Blues owner Sidney Salomon Jr. said it was the ''worst case of police brutality I have ever seen.'' The charges eventually were dropped.
The brawl in Philadelphia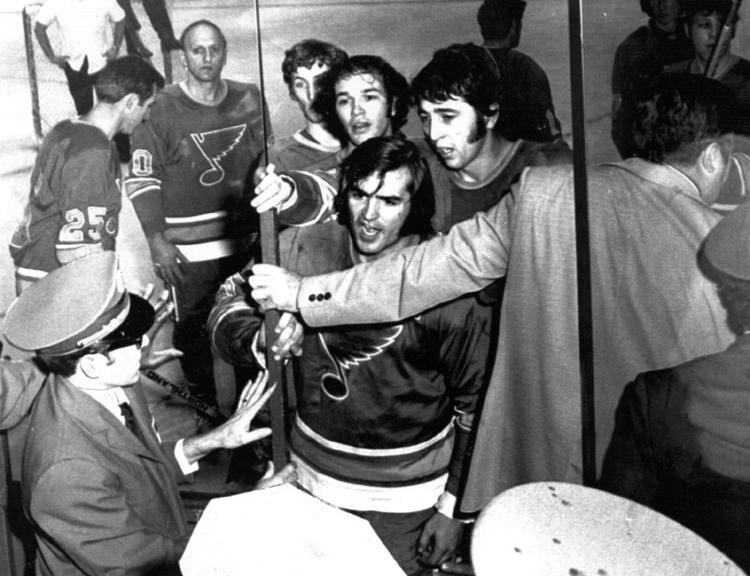 Holy headwound!
The handcuff debate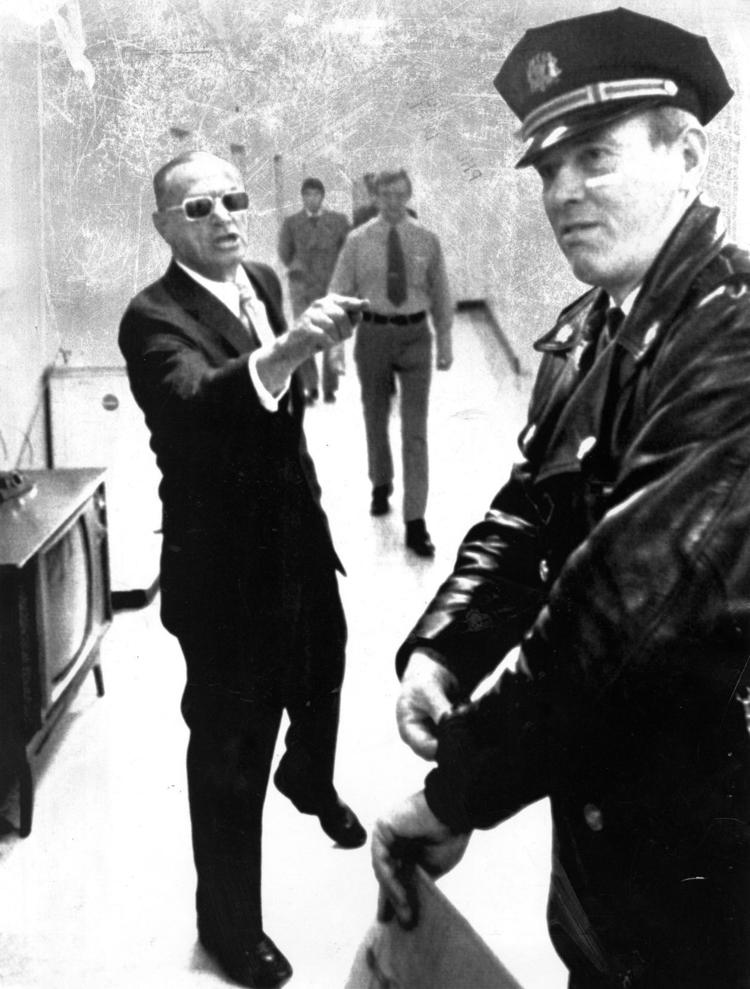 To the paddywagon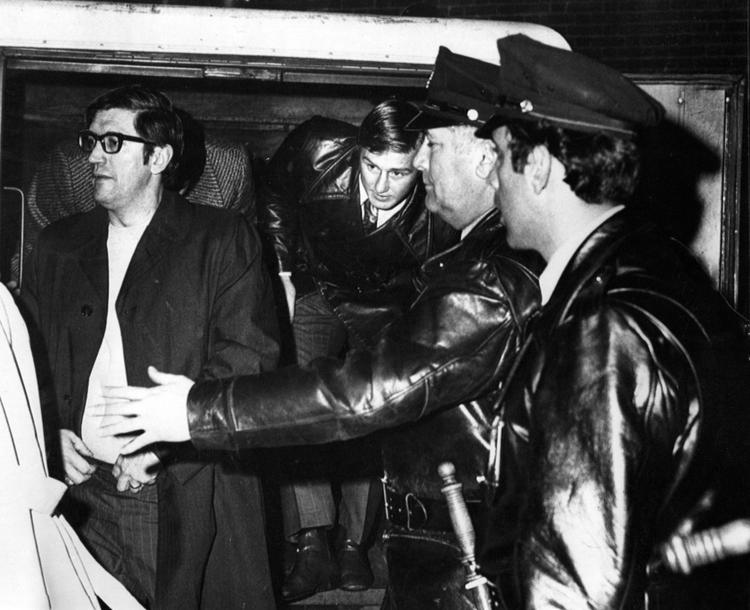 Video highlights: Duane Dow's TV report
Post-Dispatch coverage: A wild stick-swinging melee
In what owner Sidney Salomon called 'the worst case of police brutality that I've ever seen,' coach Al Arbour, and players John Arbour, Phil R…