D-Day in St. Louis: A page by page look at the Post-Dispatch from June 6, 1944
75 years ago, D-Day In St. Louis was a day of dedication and of devotion. Patriotism was at the highest point it had reached in the war period. Tension of long waiting was relieved, but the effect tended not to frivolity, but to a new solemnity, as the dangers of the attack, and the tremendous importance of the outcome, were realized.
The religiously minded took the occasion, as church leaders had prepared them to do, for prayer and expressions of faith. Those who did not join openly in such exercises nevertheless were in accord with their underlying spirit.
Two things powerfully stimulated this feeling among the people of St. Louis. The first was the earlier news, of absorbing interest to religious folk and to unbelievers alike, of the taking of Rome. The other was the demonstration at Union Station, late the previous afternoon, which greeted the arrival of the first contingent of the returning 138th Infantry, former St, Louis National Guard regiment, home from the Aleutians and on furlough from a southern camp. 
Here's a page-by-page look at how the Post-Dispatch covered D-Day.
1: Allies invade northern France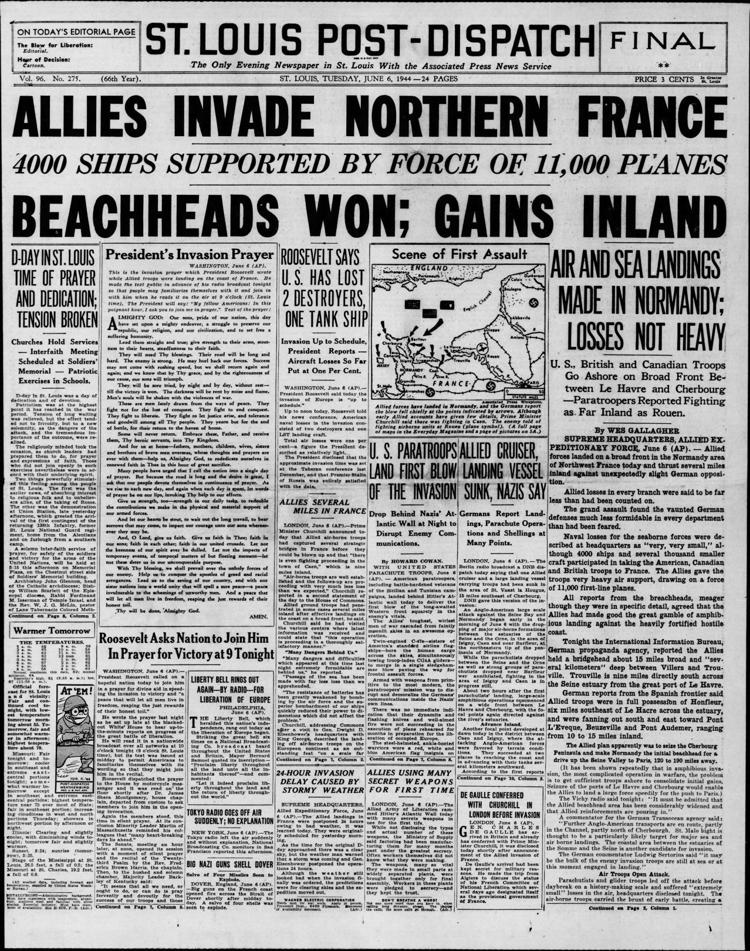 2: Battleships blasting beaches in France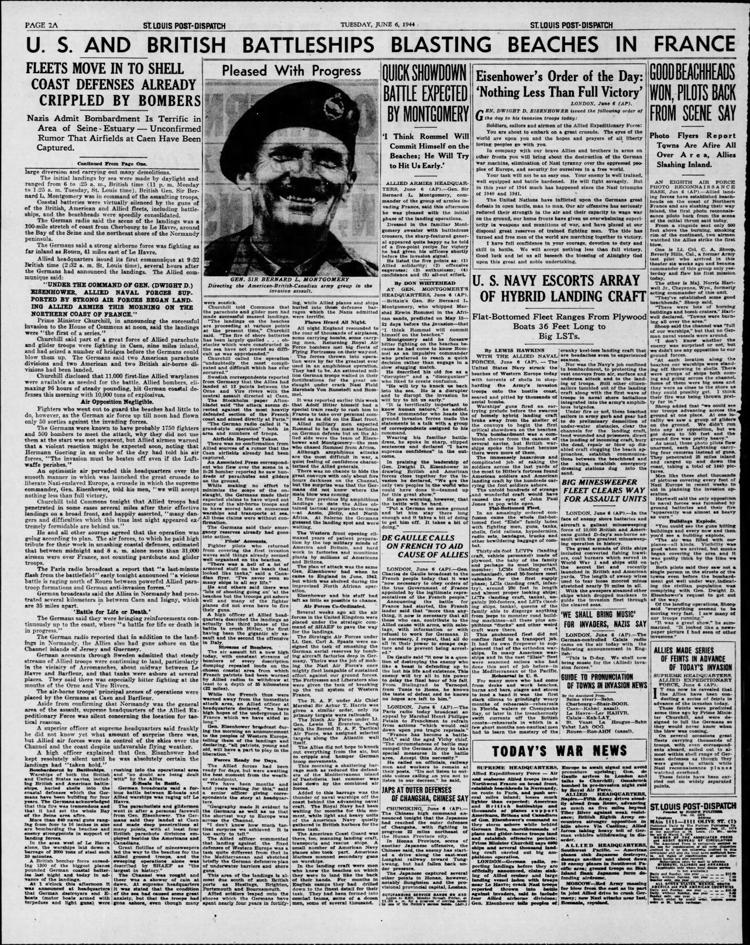 3: Eisenhower is calm and confident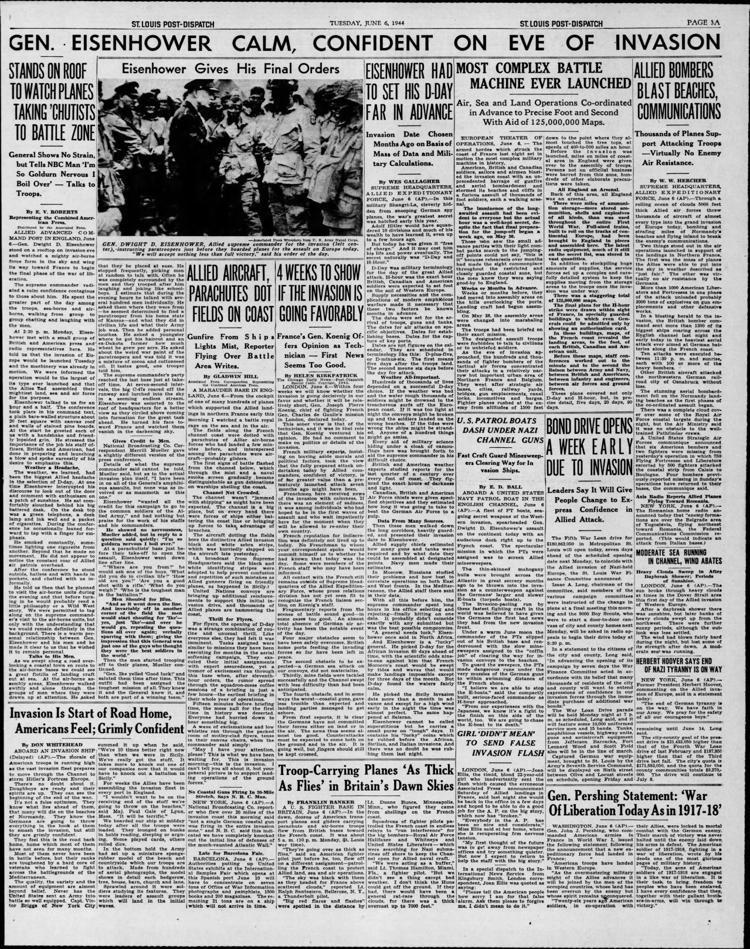 4: Who's who in the invasion command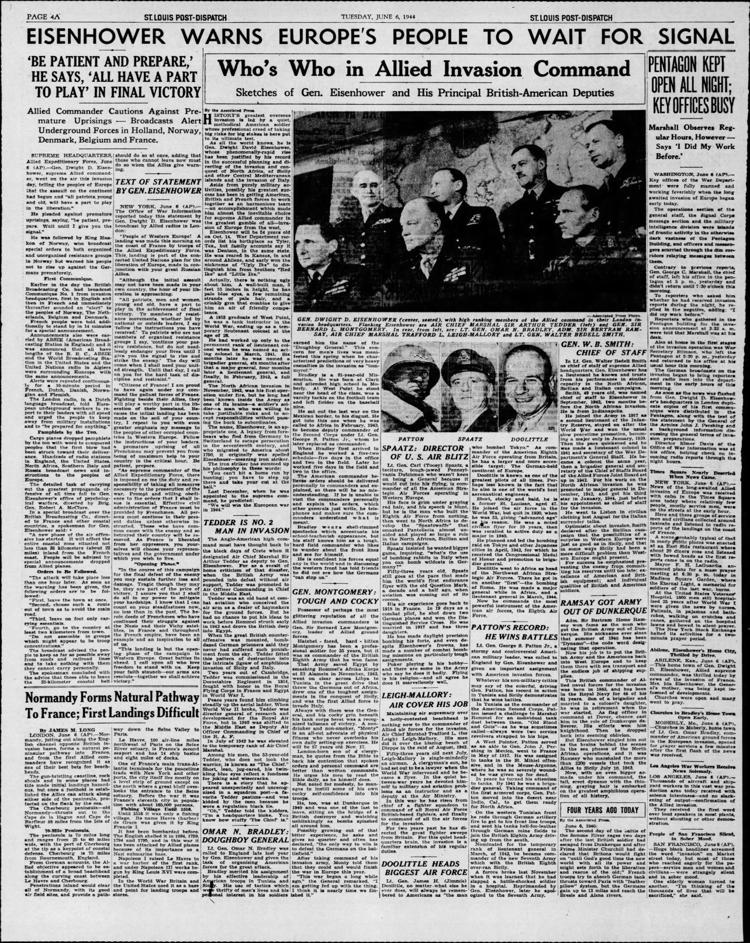 5: Photos of the invasion armada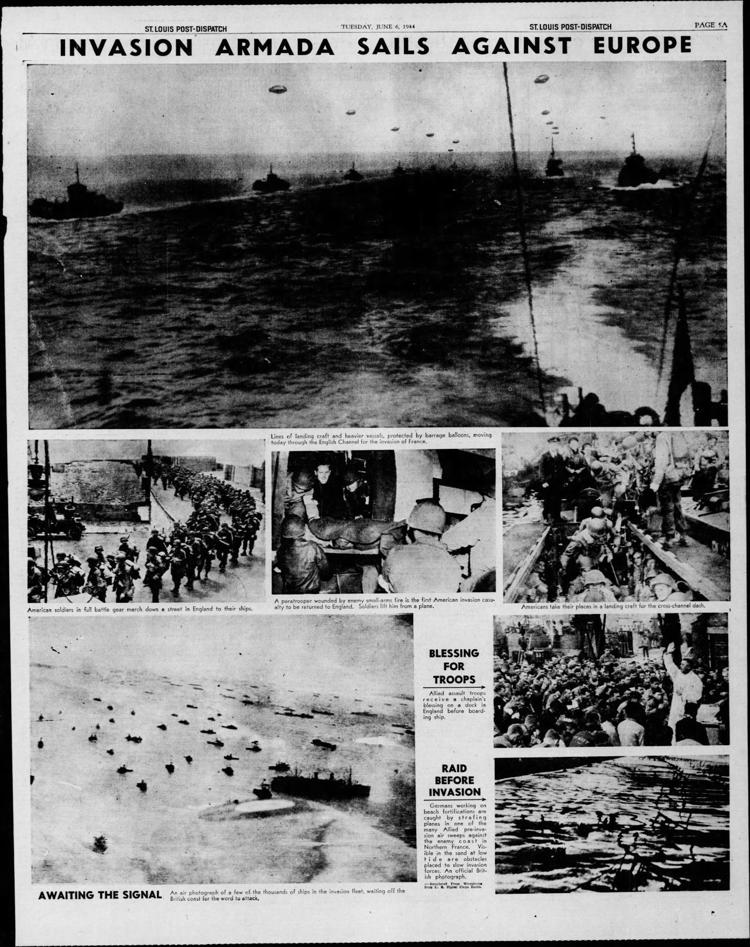 6: The 138th arrives home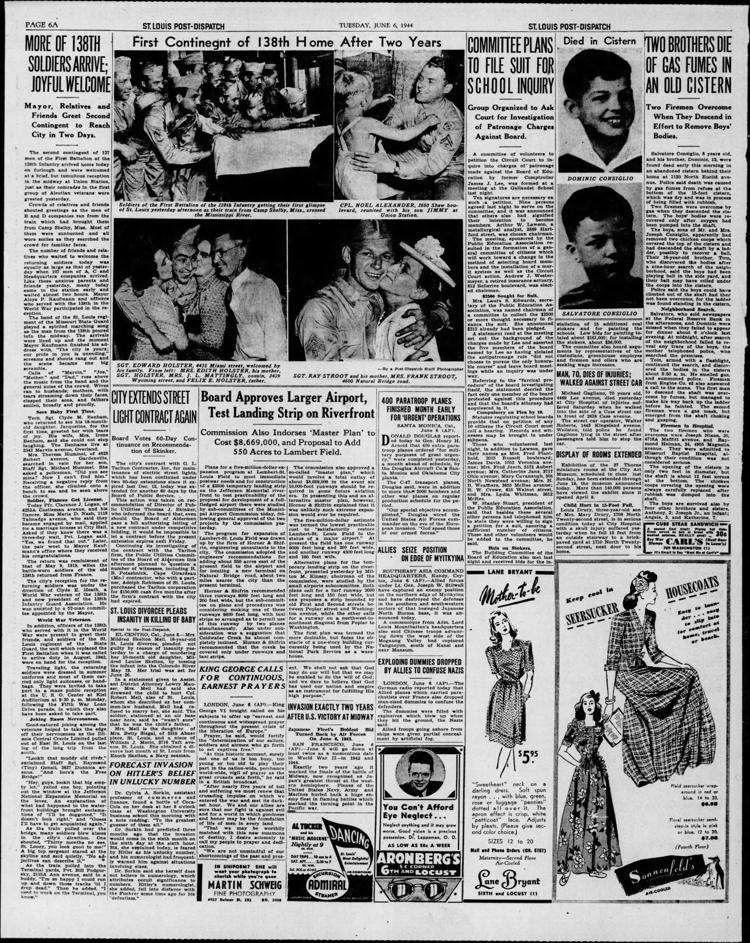 7: Churchill tells of invasion progress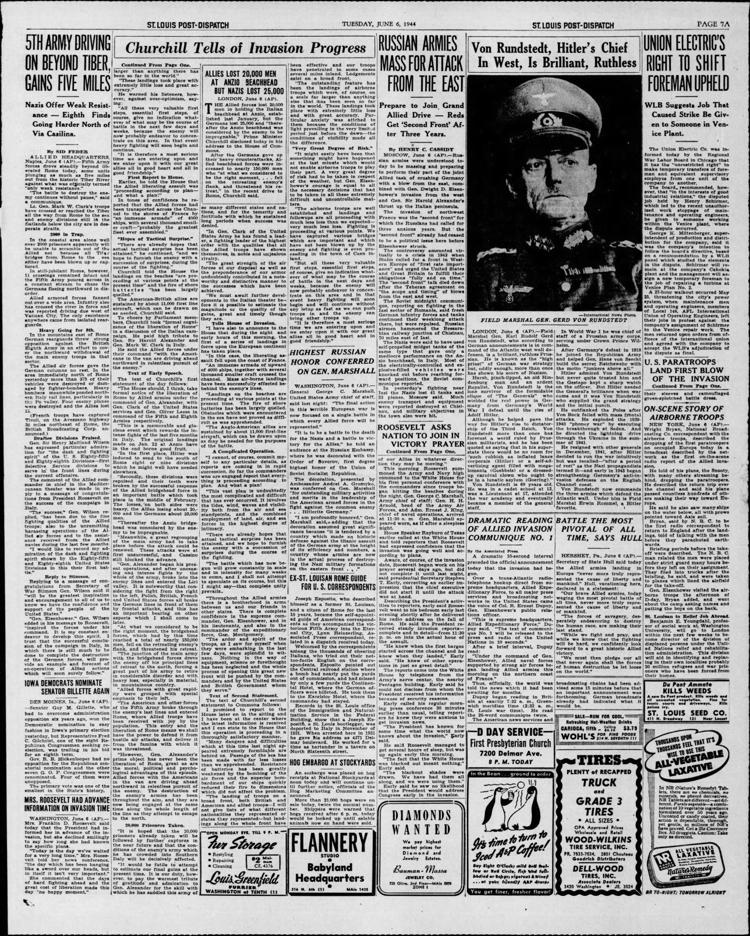 8: Scene at the church of the Blessed Sacrament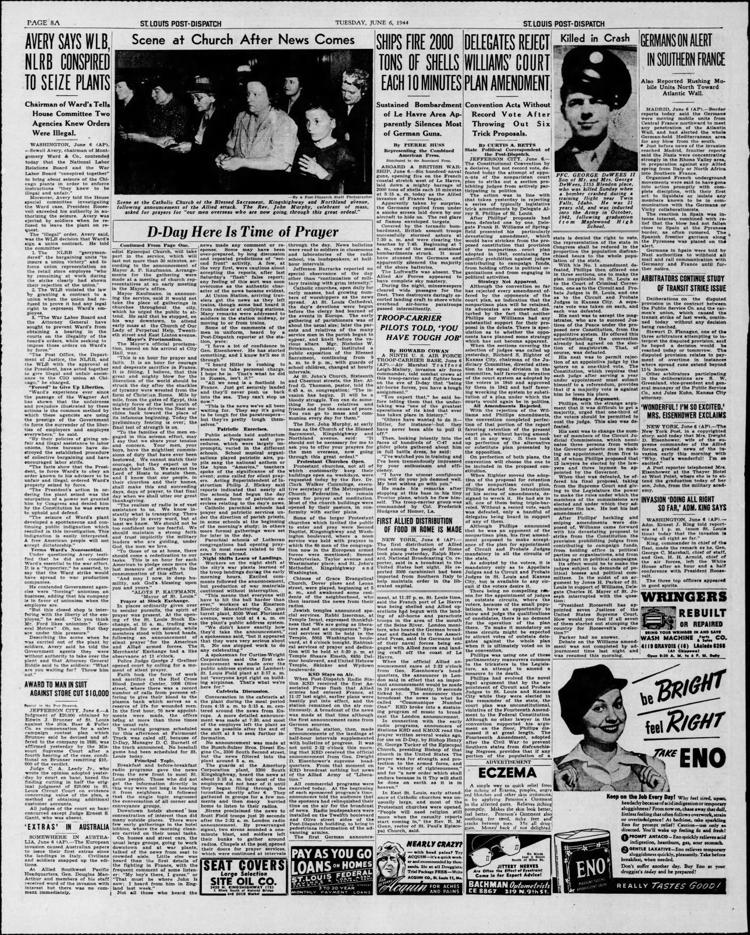 9. Betty Grable in 'Pinup Girl'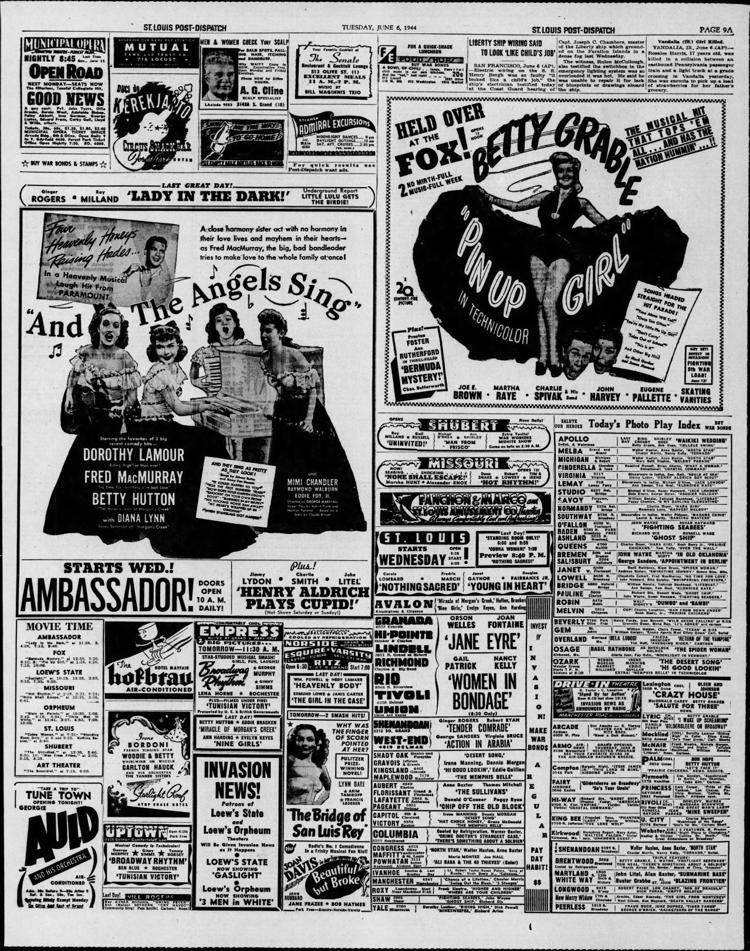 10. Allied cruiser sunk, Germans say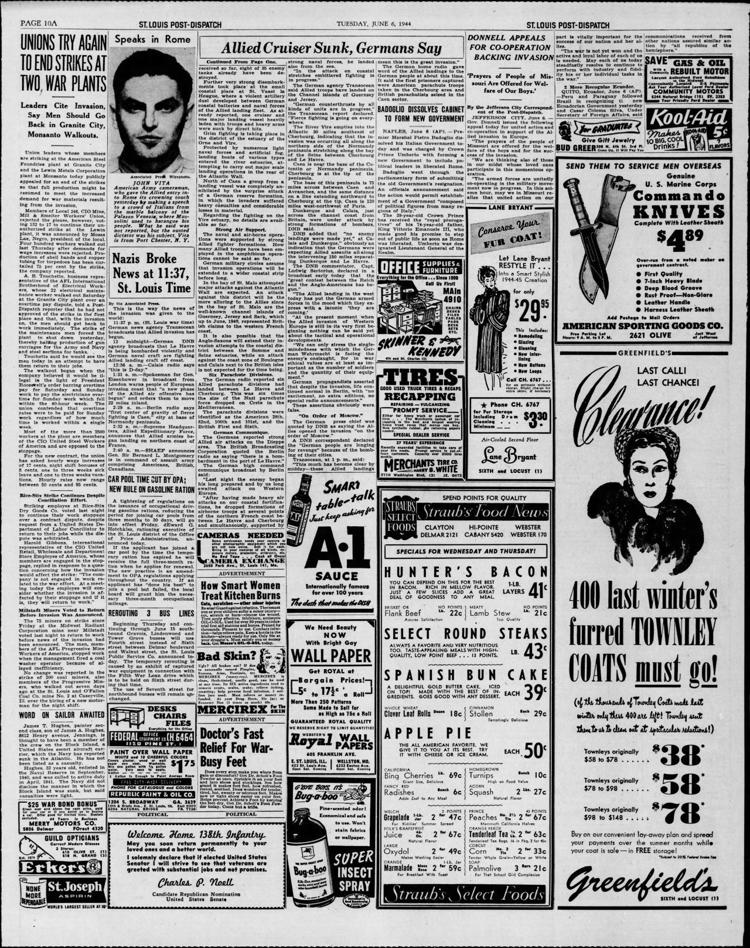 11. Nazis deserve no thanks for sparing Rome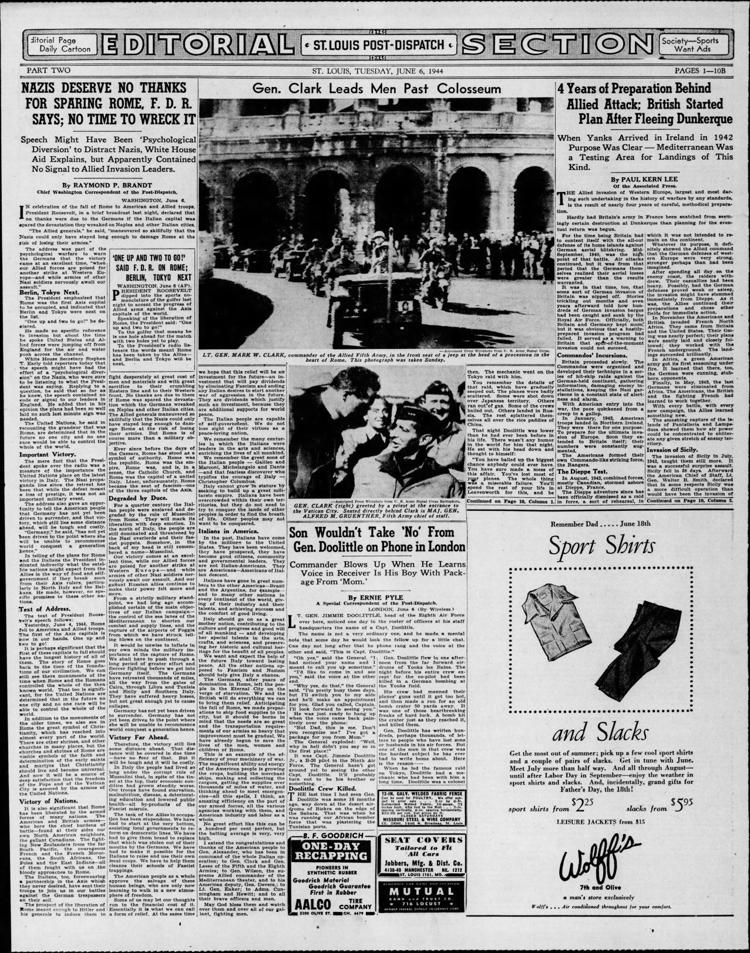 12. Editorial: A blow for liberation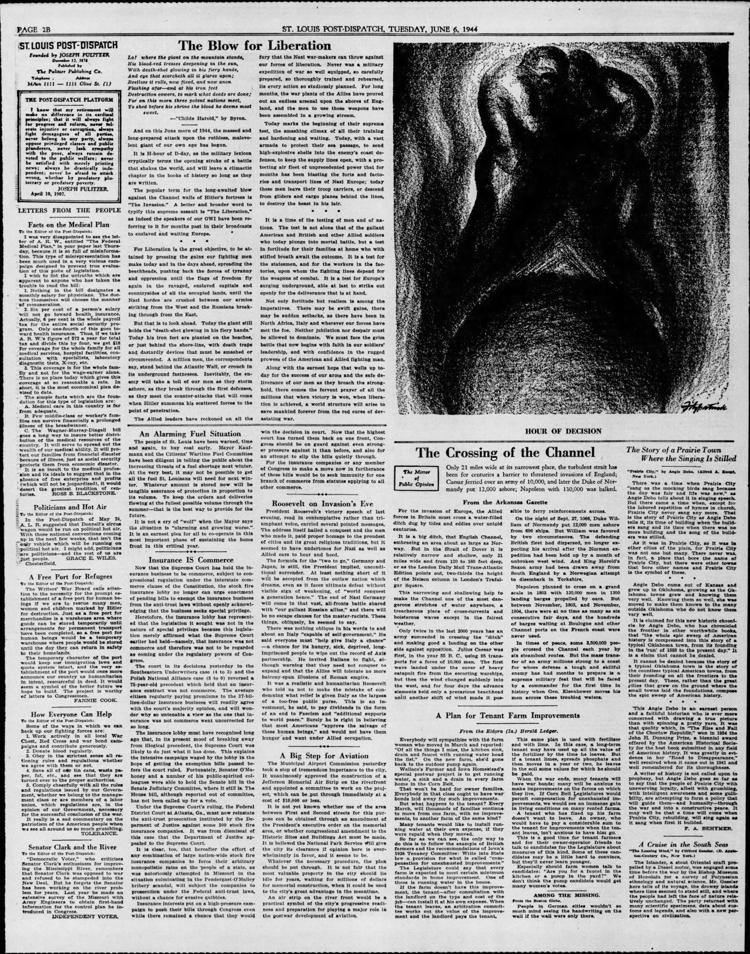 13. Four killed in war zones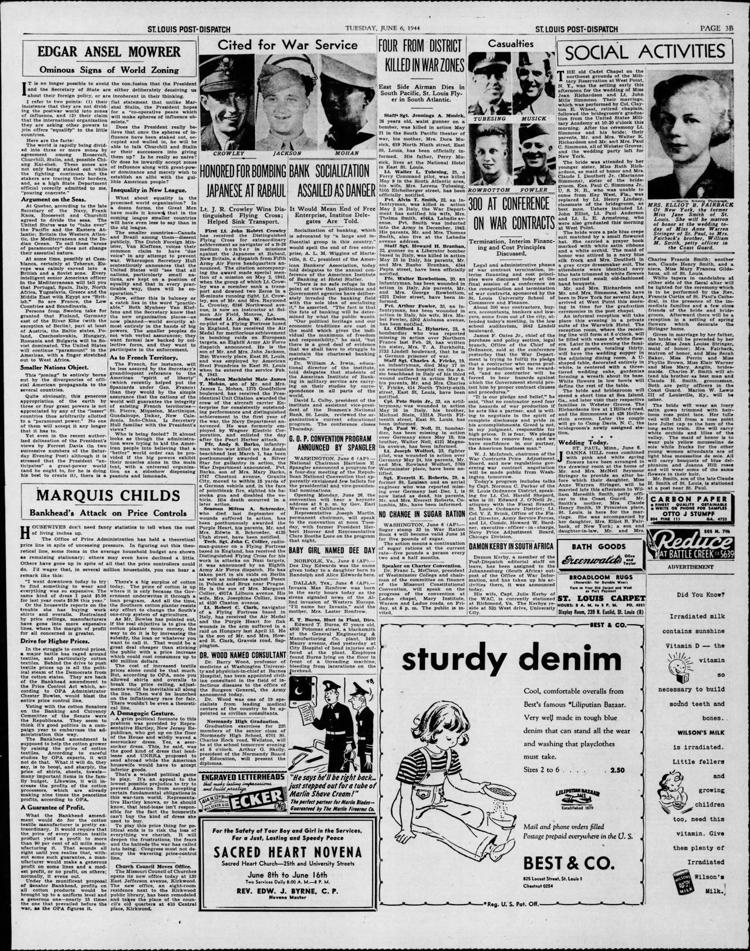 14. Joe DiMaggio ready to serve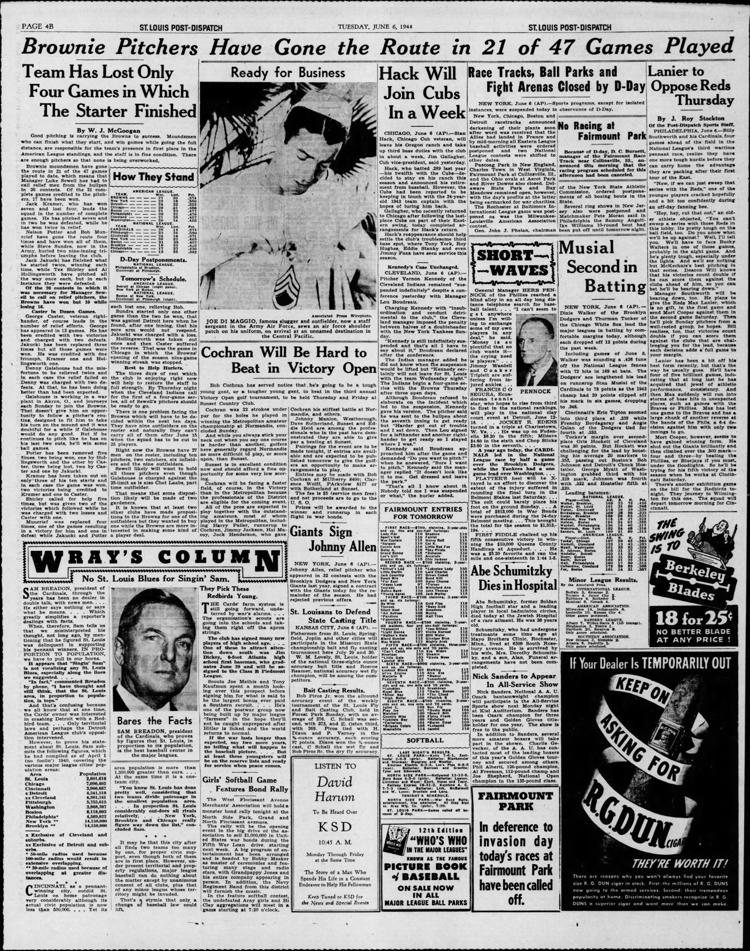 15. Business: war stock issues on the rise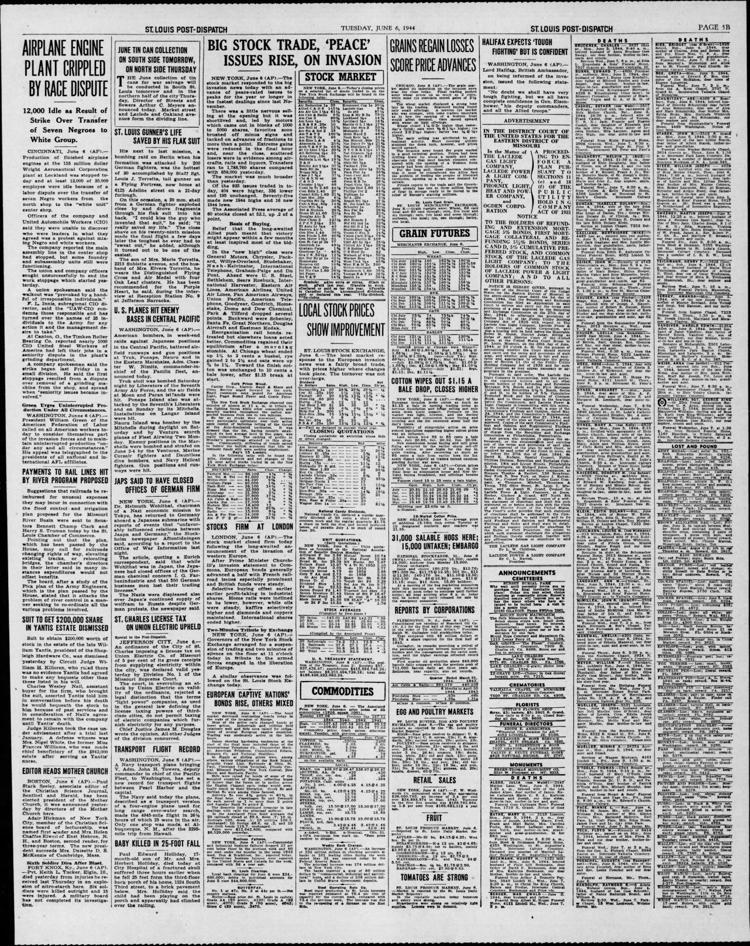 16. Army estimates need for 100,000 funerals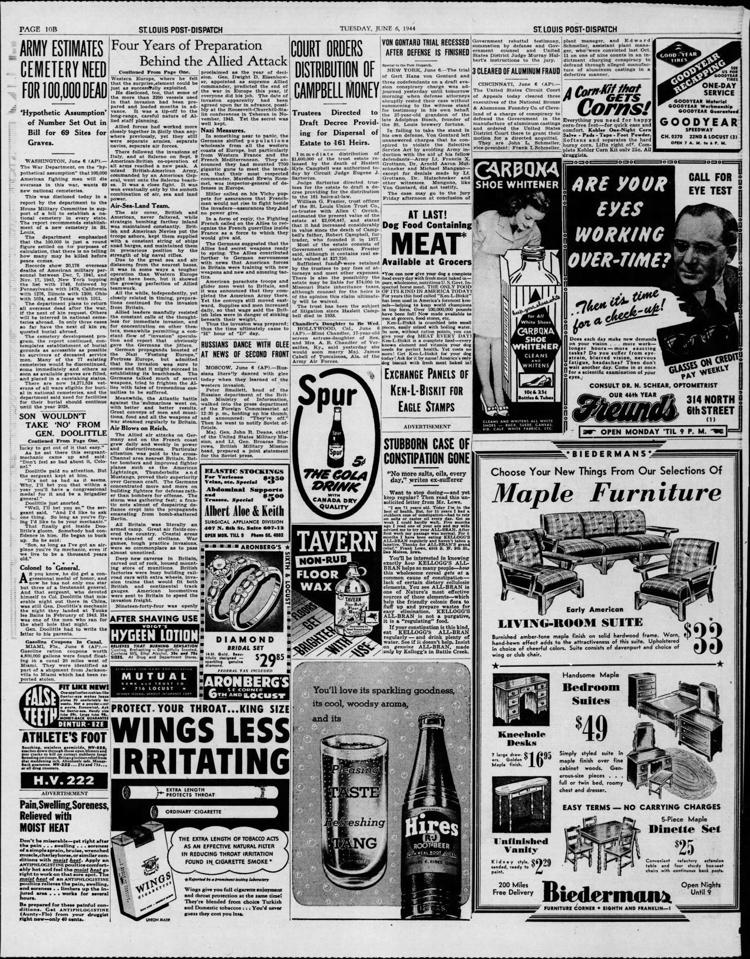 17. What's on the radio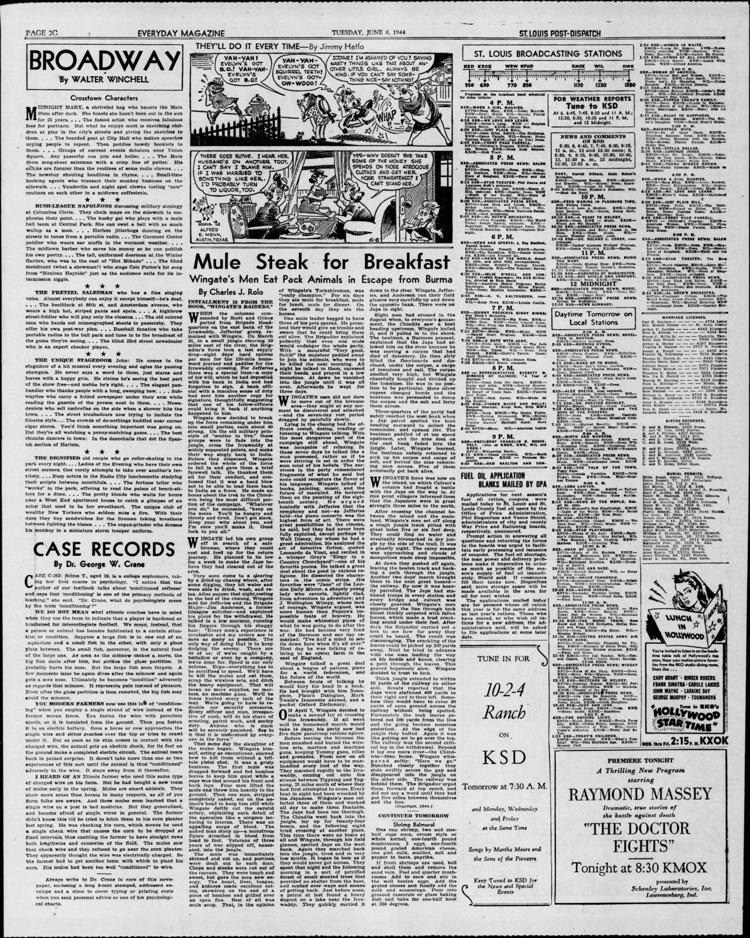 18. Where the invaders struck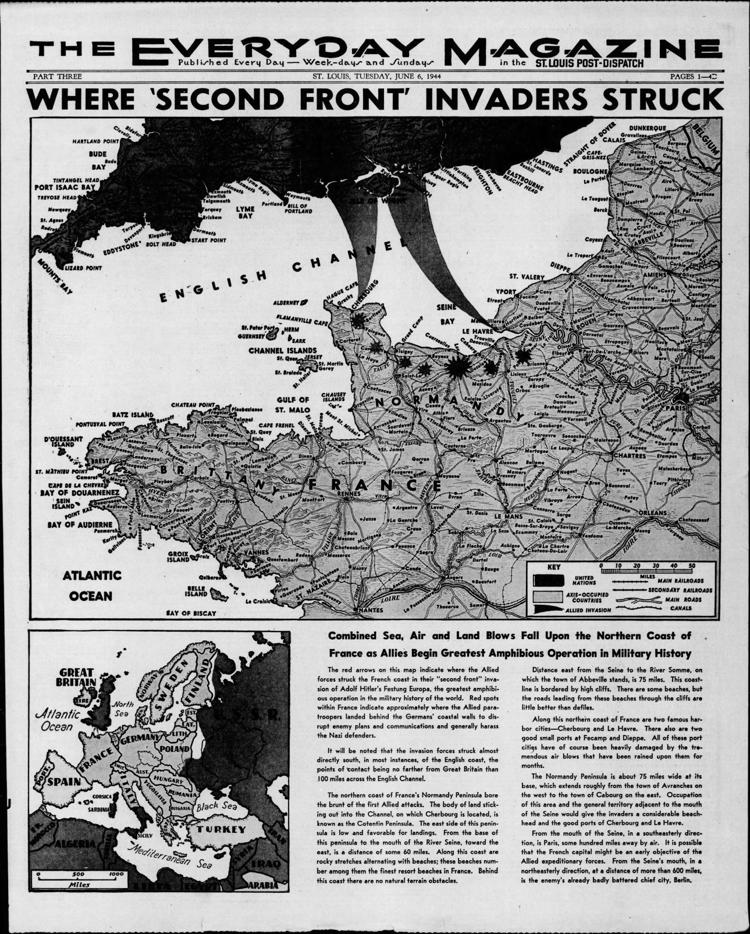 19. The features section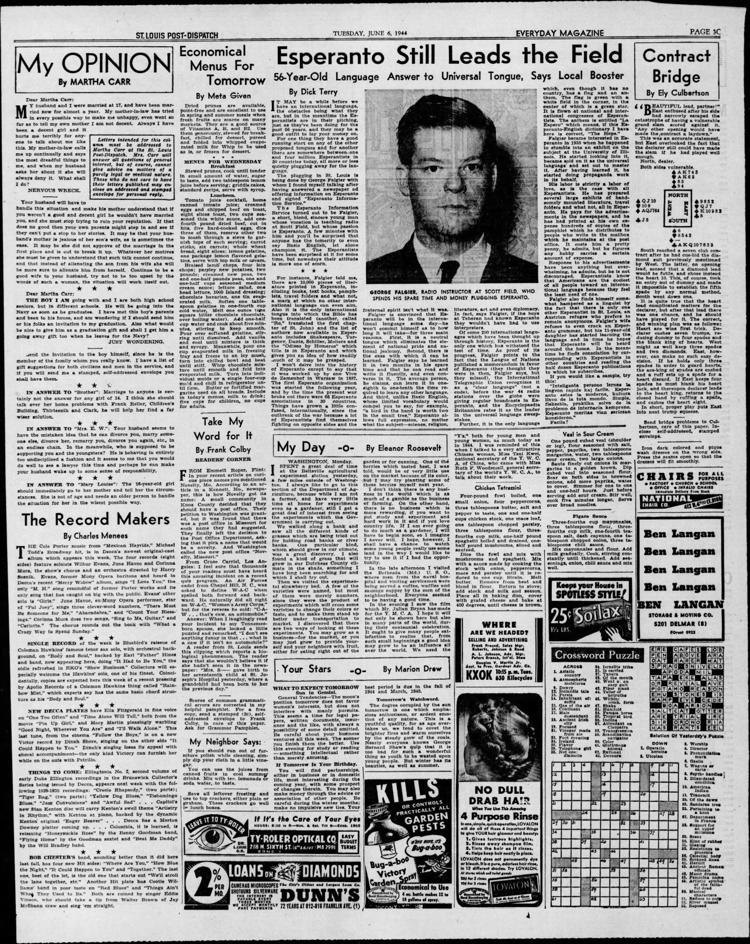 20. The day in comics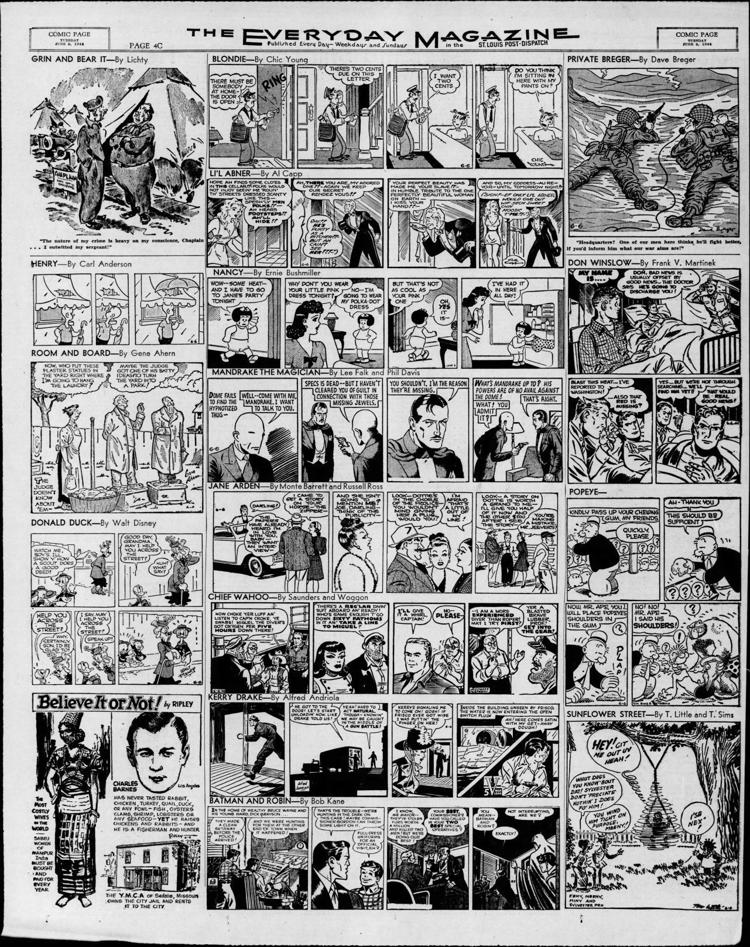 21. All beachheads cleared (June 7)