Crowds gathering around the strange new flickering boxes were counted in the hundreds. People assembled in downtown department stores, a hotel bar and a short list of private residences.
The first regular television broadcast in St. Louis began at 2:30 p.m. on Saturday, Feb. 8, 1947, over the weak airwaves of KSD-TV. For 90 minutes, the live in-studio program included dance demonstrations and an interview of Cardinals catcher Joe Garagiola by Post-Dispatch sports editor J. Roy Stockton.
During that first broadcast, announcers modified the script to read a news wire bulletin about a U.S. Supreme Court case. Pro wrestler Bill Longson demonstrated the "airplane spin," using station special events director Frank Eschen as the airplane. The broadcast ended with an infomercial on the wonders of meat for every meal.
KSD-TV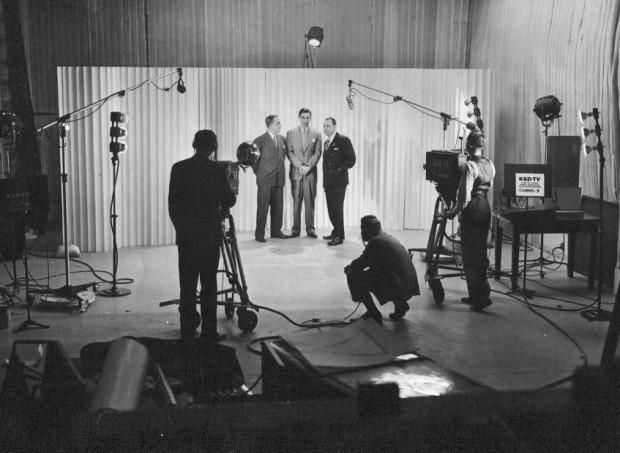 Look back: Post-Dispatch and KSD airplane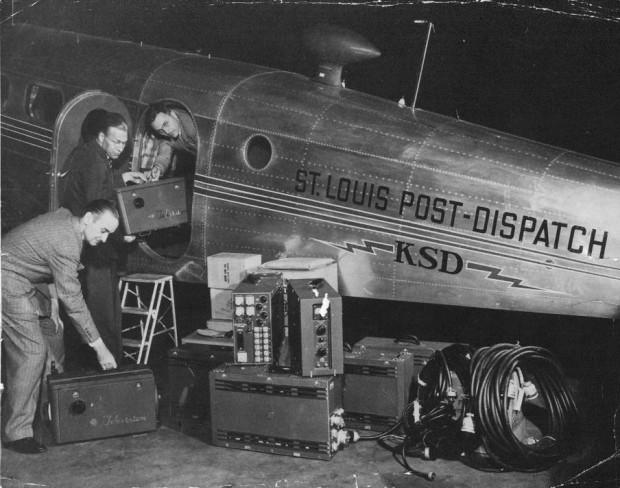 Demonstrating TV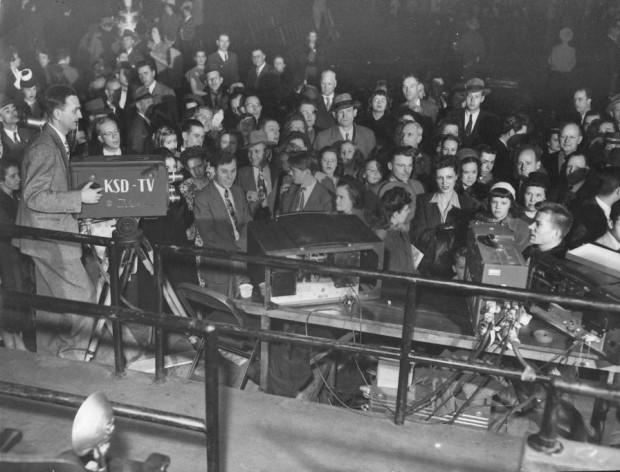 Broadcast of Cards-Brown game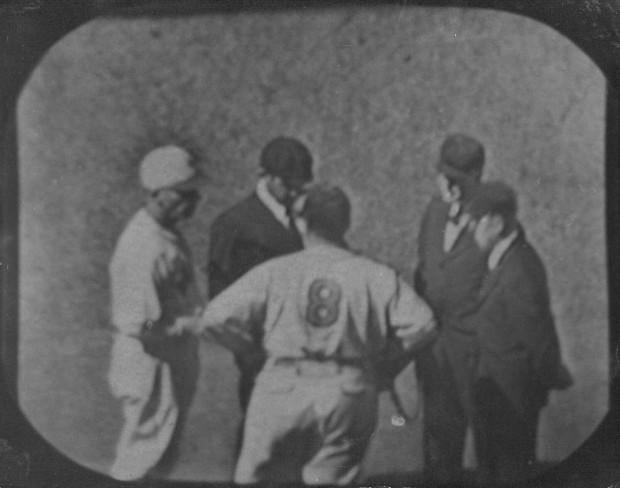 Early KSD-TV broadcast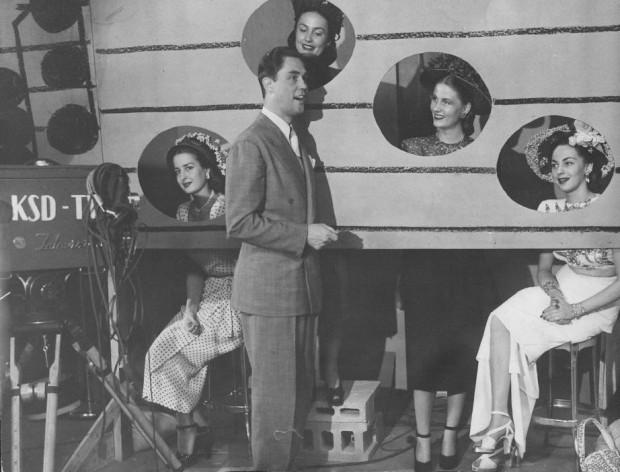 Inside KSD-TV studio
A tour of TV studio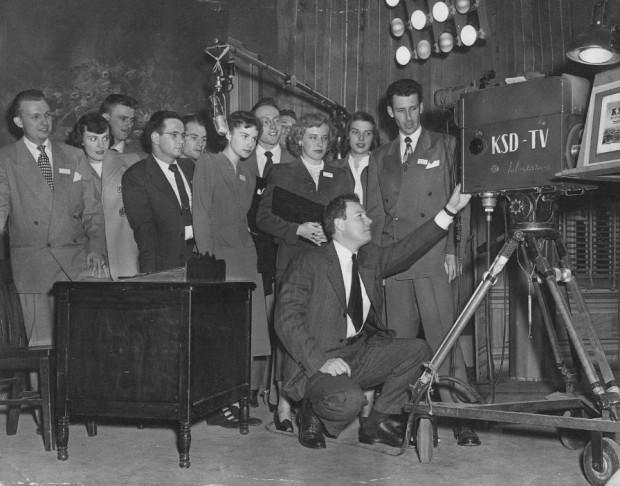 KSD-TV tower overlooking downtown St. Louis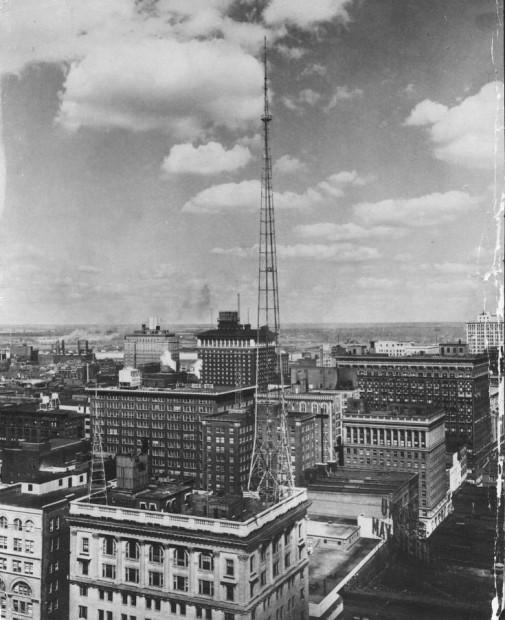 Broadcasting from Sportsman's Park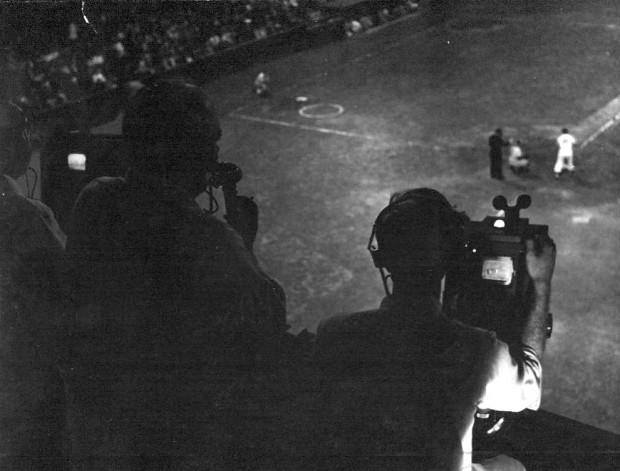 An early celebrity wedding televised from St. Louis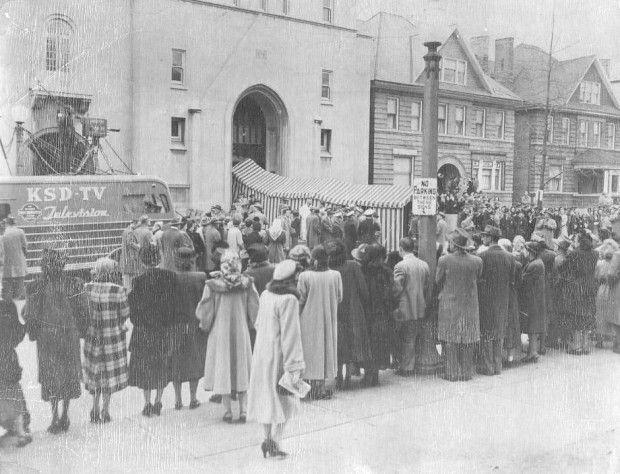 P-D cartoonist sketches for TV cameras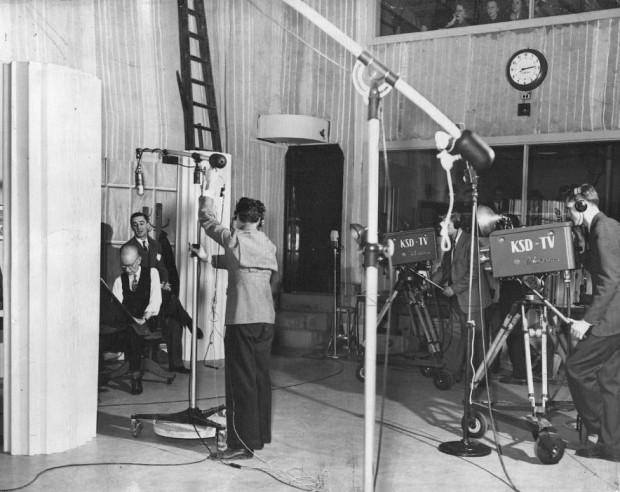 Man on the street interview in 1947
Moolah Temple show in 1950