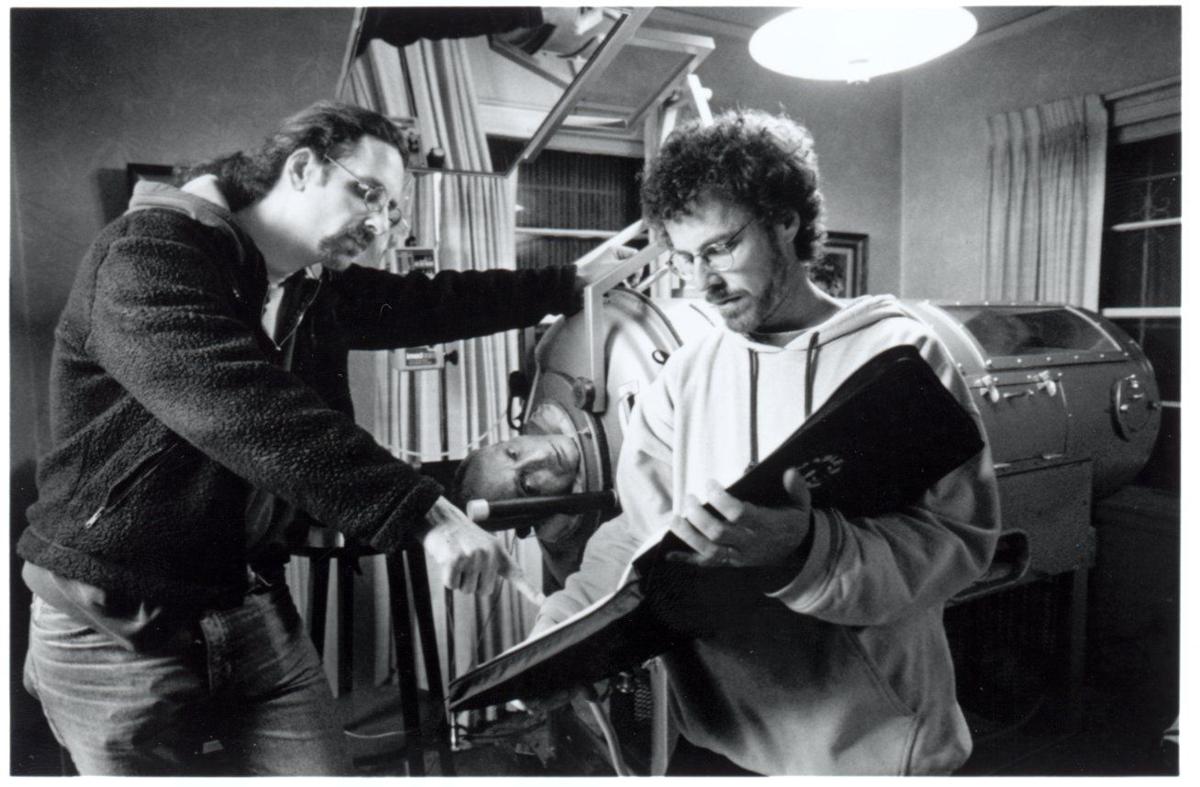 Editor's note: This review first appeared in the St. Louis Post-Dispatch on March 6, 1998.
---
Ever since 1996's "Fargo, " fans of the Coen Brothers have been waiting for their next movie. Fear not, Coenheads, the boys are back in excellent form.
With wonderful performances, a side-splitting script and the Coens' trademark quirky, edgy direction, "The Big Lebowski" may be the brothers' most engaging, hilarious effort yet. Joel and Ethan Coen have always made movies that were matters of personal taste. You either found their vision and humor entertaining, or you didn't.
Their only "mainstream" movie in terms of construction and style was their first, "Blood Simple, " a standard film noir, in 1984. Since then, their films have all been at least slightly off center - whether it was their outrageously absurd "Raising Arizona, " the highly stylistic homage to gangster movies, "Miller's Crossing, " or the send-up of Frank Capra in "The Hudsucker Proxy."
"Fargo, " their most successful movie to date, contained the odd, unsettling and darkly humorous aspects of their earlier efforts. But it had something special - Marge Gunderson, a lovable, pregnant police chief who calmly plods her way to a solution to a crime. She was a character who made us laugh and made us care about her.
"The Big Lebowski" has The Dude.
The Dude (Jeff Bridges) is a '60s survivor, an old anti-war hippie who still smokes a lot of pot. And bowls. For relaxation, he listens to audiotapes of bowling playoffs from years past. Bowling and pot, pot and bowling. A pretty laid-back life.
His best friend is Walter (John Goodman), a Vietnam veteran who relives the war every day. And bowls. He and The Dude both bowl, a lot.
This comfortably wasted existence is shattered one night when two thugs break into The Dude's shabby apartment. The Dude's real name is Jeff Lebowski, and a pornography kingpin is trying to collect a big debt incurred by one of his former stars, who happens to be the wife of one Jeffrey Lebowski. So the thugs rough up The Dude - and rudely soil his prized Oriental rug - before they realize they have the wrong guy. Sure enough, there is a very rich guy named Jeffrey Lebowksi, who has a trophy wife and debts all around town.
The Dude wants to meet the Big Lebowski and get reimbursed for his rug. The two don't hit it off well, so The Dude is very surprised when the Big Lebowski calls him several days later to tell him that his wife has been kidnapped and that he wants The Dude to act as the carrier of a million-dollar ransom.
Walter, who has a real problem controlling aggressive tendencies, decides that this is a way for him and The Dude to make some big money by keeping the ransom.
"I didn't watch my friends die face down in the muck . . ." is how he begins the argument (and most any other argument) that The Dude and he deserve to keep the ransom money, and to hell with the trampy wife.
As with the rest of his life, The Dude is sort of pulled along with this plan, which of course becomes far more dangerous. To provide great detail would be unfair, but suffice it to say that this story is as gloriously convoluted and confusing as anything Raymond Chandler ever wrote.
Joel and Ethan Coen, who split the writing, directing and producing duties equally (despite what the credits says), once again are dead certain about what they're doing.
Even if their movies have a certain off-the-cuff charm, a closer look reveals the painstaking planning and orchestrating of every scene and every line. It's hard work to make it look easy, and the Coens have not lost a step since "Fargo."
The Coens wrote this movie with Goodman in mind, and it's evident. This is the best role Goodman has ever played - a big teddy bear with a real potential for violence, a guy you like and fear at the same time.
But what makes this movie special is Bridges. As The Dude, Bridges nails - with both affection and perfection - the waste-case loser whose best days and brain cells have been left across campuses and at the bottom of hash pipes. The Dude is someone to root for. Even if it's wrong, we want The Dude to scam the millionaire, sleep with his trampy wife and get the million bucks.
To close, I wanted to say that this has a heavy dose of the noirish edge of "Blood Simple, " a dash of the black, violent humor of "Fargo" and copious amounts of the crazy humor of "Raising Arizona."
But I won't, mainly because of The Stranger, another great character, played by Sam Elliott. He's a cowpoke who serves as the narrator and frustrates film critics by drawling out what the message is in the movie. His synopsis should head any pseudo-intellectual, film-school rantings off at the pass.
So I'll just say this: "The Big Lebowksi" is an excellent movie - and damn funny.
Rating: Four stars (out of four)