One day early in 1980, Joan Lang saw a frantic man running toward her dog grooming shop at 4455 Gravois Avenue.
"My dentist has been arrested," the man said.
"Arrested for what?" Lang said. Murder, he said. But that wasn't what caused the man consternation about Dr. Glennon Engleman's arrest.
"He was upset because he was in jail and he did not have his dentures back," Lang said.
The arrest caused consternation among some patients of Engleman, who had his office in the 4600 block of Gravois Avenue. Others who knew him as a good dentist and citizen were shocked.
But when a jury in federal court on Sept. 25, 1980 found Engleman guilty in the Jan. 14, 1980, car bombing that killed Sophie Marie Barrera, police saw it as a step toward wrapping up investigations that began 22 years earlier.
From the start, police suspected Engleman in the shooting death of James S. Bullock. When Bullock was killed near the St. Louis Art Museum in 1958, Engleman's ex-wife, Edna, had been married to Bullock for six months.
When he was behind bars, Engleman bragged it took the Soviet satellite Sputnik and Cuban leader Fidel Castro to take him off page one of the St. Louis Globe-Democrat during the Bullock investigation.
But investigators couldn't find enough evidence to charge Engleman.
Meanwhile, police suspected Engleman in other violent deaths, including the 1963 death of Eric Frey, a business partner who died in what was ruled an accident in Franklin County.
There also was the fatal shooting of Peter J. Halm of Kirkwood in 1976. Halm's wife was a dental assistant for Engleman before she married Halm.
But then Barrera died in an explosion as she started her car outside her dental lab near the South Side National Bank. Barrera had sued Engleman for failing to pay bills he owed her lab.
After the explosion, Ruth Engleman, one of his ex-wives, went to police and started talking. With her help, police were able to arrest and convict Engleman for the killing of Halm for insurance money and then for Barrera's killing.
In 1985, Engleman pleaded guilty to murdering three others. Altogether, he was a suspect in 12 killings.
Engleman received two life sentences for the slayings of Barrera and Halm. He died at 71 in 1999 at the Jefferson City Correctional Center.
Joan Lang's husband, Mike, recalled Engleman as a nice man who always paid the dues for the Granada Gravois Business Association. Mike Lang was a wedding photographer and the association's secretary. He and his wife later owned Dreamland Palace, a German restaurant near Waterloo, Ill.
Mike Lang recalled several neighbors who received free dental work from Engleman.
Engleman was highly intelligent, Lang said. "You could talk to him and you would hear the wheels humming," Lang said.
Longtime South Side dentist Dr. Lester Joern didn't know Engleman personally. But he did have patients who went to him.
"These patients - I have three or four of them that come in here - they said he was a nice dentist. He did great work," Dr. Joern later recalled.
Dr. Joern said he heard plenty of stories about Engleman from collegues.
"Let's face it, I'm a celebrity - Jesse James, the Dalton Gang and Dr. Engleman," he told reporters in jail.
Officially, Bullock's killing remains unsolved. But authorities are confident they got their man.
---
Remember these notable St. Louis-area serial killers?
Remember these notable St. Louis-area serial killers?
Glennon E. Engleman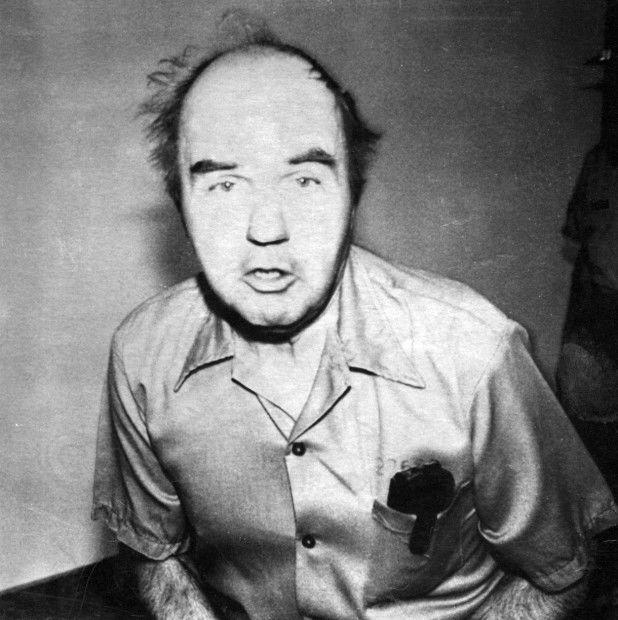 Glennon E. Engleman was a dentist who partnered with women in murder plots; he eventually pleaded or was convicted of five murders. But detectives suspected he committed more.
He was caught after the 1980 death of Sophie Marie Barrera, 59, who owned a dental lab, and sued Engleman because he hadn't paid some bills. Engleman, with an accomplice, planted a car bomb; Berrera was killed when it exploded near her lab's office on Miami, east of South Grand Boulevard. At the same time he was charged in her death, he was charged with the 1976 shooting death of Peter J. Halm.
Halm was married to a dental hygienist, Carmen Miranda Halm, who worked in Engleman's office. His widow testified that she and Engleman plotted for her to marry so they could kill her husband for insurance money. Jurors found Engleman guilty of the various charges in 1980 and 1981. (She received immunity for her testimony.)
After his convictions in those deaths, Engleman was charged with killing Arthur Gusewelle and his wife Vernita, in November 1977; and their son Ronald, who died in April 1979. Engleman pleaded guilty to the three murders in June 1985. Ronald Gusewelle's widow, Barbara Gusewelle Boyle, was also convicted of murder for her husband's death. Engleman plotted to kill the couple, and then Ronald Gusewelle, for insurance money that he split with the widow. 
Engleman died in prison in 1999.
He was never charged with the 1958 shooting death of James Bullock, who had married Engleman's first wife after she divorced the dentist. Bullock was found shot near the Art Museum in Forest Park, and the investigation and questioning of Engleman and the widow was closely followed in the news. 
He was also never charged in the 1963 death of business partner, killed in an explosion that, at first, looked like a work accident. Eric Frey died at the dragstrip near Pacific that Bullock's widow invested in after she received $64,500 in insurance money. Engleman was a director at the dragstrip.
Engleman's defense attorney said, in 1985: "No, his motives were not money. He would treat people for nothing, and there were acts of kindness and charity in his background. 
"I think probably his desire to control individuals was his driving force — to make all the little dummies walk in line and sing at the same time."
Lorenzo Fayne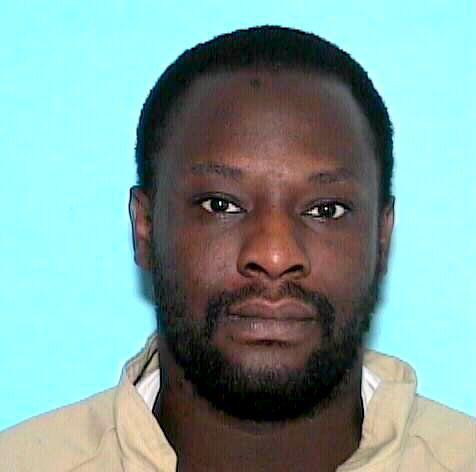 A St. Clair County jury found Lorenzo Fayne guilty of killing five children in 2001, and decided he should face the death penalty. 
In 2003, Fayne's life, along with others on Illinois' death row, was saved when Gov. George Ryan commuted remaining death sentences. 
During his trial, defense attorneys said that Fayne was mentally disabled with a low IQ. They also described an abusive childhood, including a rape at a juvenile center when he was 10 years old.
In confessions to police, Fayne said he first killed someone because he wondered what it would be like to break someone's neck.  
Victims
• 1989: Aree Master Hunt, 6, of Centreville, was beaten to death under a highway overpass in Frank Holten State Park.
• 1992: Faith Davis, 17, stabbed to death when she interrupted a burglary.
• 1992: Fallon Flood, 9, strangled at East St. Louis Senior High School.
• 1993: Glenda Jones, 17, was stabbed to death in a secluded area behind Martin Luther King Jr. High.
• 1992: Latondra M. Dean, 14, attacked and stabbed as she crossed a field to her East St. Louis home.
Joseph Paul Franklin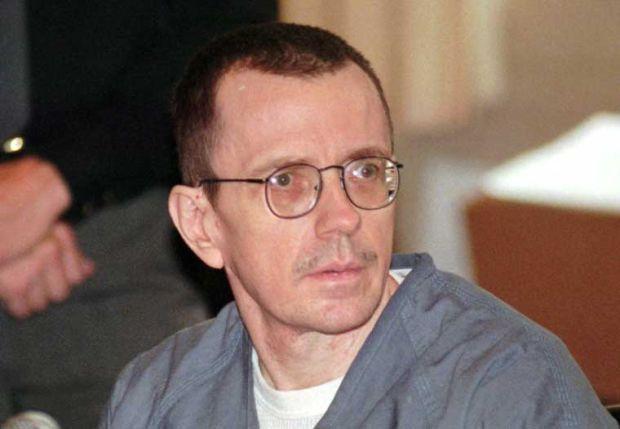 Notorious for shooting and paralyzing Larry Flynt, Joseph Paul Franklin was a racist who was convicted of a 1977 sniper killing at a Richmond Heights synagogue.
Franklin shot and killed Gerald Gordon, and wounded another man. Detectives said he picked the Richmond Heights synagogue at random. 
Franklin wasn't charged with the crime until 17 years after it happened, when he was serving life sentences in Illinois for other murders. 
Flynt was shot in March 1978 in Gwinnett County, Georgia. Franklin, in a letter years later, confessed to that shooting (then said it was a hoax). Franklin said a Hustler photo of an interracial couple infuriated him.
Besides the Missouri murder, he was also convicted for killing an interracial couple in Wisconsin and two black men, jogging with white women, in Salt Lake City.
Franklin confessed to more than 20 murders. He was executed in Missouri in 2013 at 63 years old. 
Bertha Gifford
Bertha Gifford was described as "a tireless attender of funerals, a visitor of sick persons and a connoisseur of stories dealing with violence, illness or blood." She often visited sick neighbors, in one case bringing tomatoes, milk and butter, staying for hours to administer medicine. 
Neighbors in Catawissa didn't suspect that she was poisoning people until two boys died in her care in 1925, and Edward Brinley arrived at her house in 1927, falling-down drunk. Gifford said that she and her husband cared for Brinley, "and I put some arsenic in the medicine" a doctor left for the visitor. She said the arsenic was to calm stomach pains. Brinley died. 
Gifford was arrested in August 1928; jurors found her guilty, but insane in November. By then, people suspected she killed up to 18 people, "at whose bedsides [she] was a volunteer nurse and who died suddenly." She was even suspected in the death of her first husband in Hillsboro. 
"When the physicians taxed her with poiston murders, tears stood in her eyes, her nostrils dilated, and she said in her quaking voice: "But I wanted to help them. I wanted to do good," read the 1928 article about her conviction.
Theodis Hill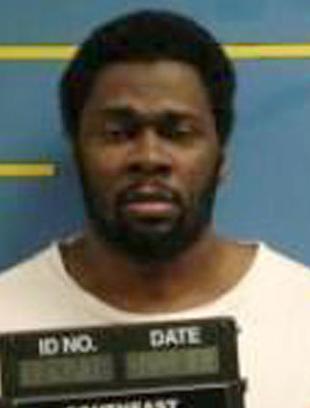 Theodis Hill has said in letters that he has committed five murders.
In 2013, Hill, 50, of Jennings, pleaded guilty to strangling Janice Mayhew in 2008 and Sierra Sullivan in 2009. In 2009, he pleaded guilty to strangling Fanny Mae Hill (no relation), then 56. Those three murders happened in St. Louis.
Hill also pleaded guilty to a murder in Arkansas, the strangling death of Marissa Lowe, 40, of Forrest City, Ark. He was charged with another Arkansas murder, of Katherine Dawson, 48. 
Some of his victims were killed after doing drugs with Hill; in another case, police say Hill went into a rage after smoking crack and suffocated a victim with a pillow.
Hill is currently serving a life sentence at the Southeast Correctional Center in Charleston, Mo.
Timothy Wayne Krajcir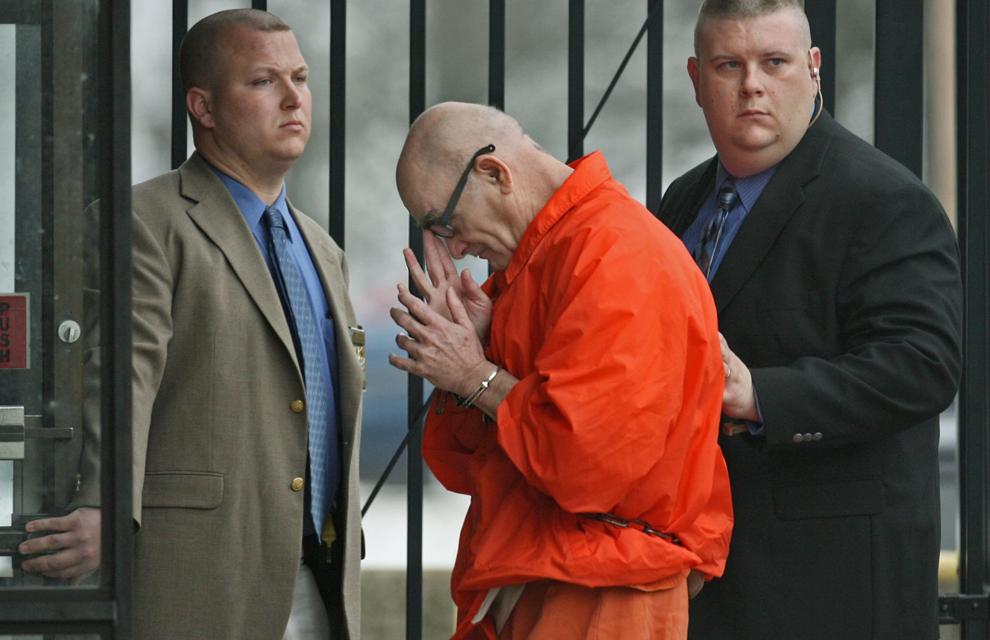 Timothy Krajcir admitted to killing nine women across four states; most of the murders happened in the late 1970s and early 1980s. 
Five of his victims lived in Cape Girardeau.
Imprisoned in 1983 for sexual offenses, Krajcir was connected to the murders after DNA evidence was analyzed decades after the murders.
In 2008, detectives listened for four hours as Krajcir detailed his crimes. He confessed after prosecutors promised to waive the death penalty for his crimes.
Krajcir selected victims at random, and didn't kill all the women he attacked. In at least one case, an innocent man died in prison after being convicted of attacking a woman who was really stabbed by Krajcir. 
Victims
• August 1977: Mary Parsh, 58, and Brenda Parsh, 27, a mother and daughter killed at Mary Parsh's home in Cape Girardeau. Krajcir raped Brenda, and killed both women.
• November 1977: Sheila Cole, 21, who was abducted from her car in a Walmart parking lot, then shot and killed after Krajcir raped her.
• May 1978: Virginia Lee Witte, of Marion, Ill., who died of strangulation after going grocery shopping. 
• March 1979: Joyce Tharp, of Paducah, Ky., whose nude body was found behind a church 
• 1979: Myrtle Rupp, 51, of Berks County, Pennsylvania
• January 1982: Margie Call, 57, who was raped and strangled in her home a week after Krajcir saw her in a grocery store parking lot.
• June 1982: Mildred Wallace, 65, who Krajcir followed home from a grocery store. While entering the home through a window he broke, Krajcir cut himself on glass, leaving DNA that linked him to the crime. He raped and shot her.
• April 1982: Deborah Sheppard, 23, a student at Southern Illinois University-Carbondale. DNA left at the scene of her murder linked Krajcir to her death.
Anthony Joe LaRette
Anthony Joe LaRette was executed in 1995, at 44.
He confessed to raping and slaying more than a dozen victims in 11 states during the late 1960s and 1970s. 
He was sentenced to death for the killing of Mary Fleming, 18, of St. Charles, who was murdered in July 1980. She interrupted a burglary at her home, and LaRette slashed her throat then stabbed her in the chest. LaRette was convicted in 1981. 
In October 1988, he called a Missouri investigator from prison and began confessing. In the end, he confessed to more than a dozen killings, and gave details about other murders.
Jerry Lee Little Jr.
Sister Patricia Ann Kelley worked with the poor, as leader of Dollar-Help and Energy-Care. The Sister of Charity was killed in 1987 in the EnergyCare office, in the Saum Apartments in the 1900 block of South Grand. Two years before she was killed, Rose Jackson was killed; she visited prisons with a religious group. That's where she met Jerry Lee Little Jr., the man later convicted of killing her, Kelley and two other women.
Little was sentenced to nine life terms in prison in 1990. He was 33 at that time.
Before he was sentenced for killing four women, he raped four others; he had been in prison for years before the four murders in the 1980s. He and two of his victims lived in the same apartment building.
Victims
• 1985: Rose Jackson, 60, of the 2700 block of Hampton Avenue, was killed in anger when she wouldn't give him money, according to a confession. 
• 1987: Sister Patricia Kelley, 50.
• 1988: Imogene Jackson, 28 (unrelated to Rose Jackson), was raped and strangled in her apartment at the Saum.
• 1988: Doris Hayes, 48, of the 2900 block of Hickory, was a guard and teacher at the St. Louis Training Center, which Little attended; she was strangled in her home in the 2900 block of Hickory Street. 
Maury Travis
Three days after police arrested Maury Travis in June 2002, he hanged himself using a jail bedsheet.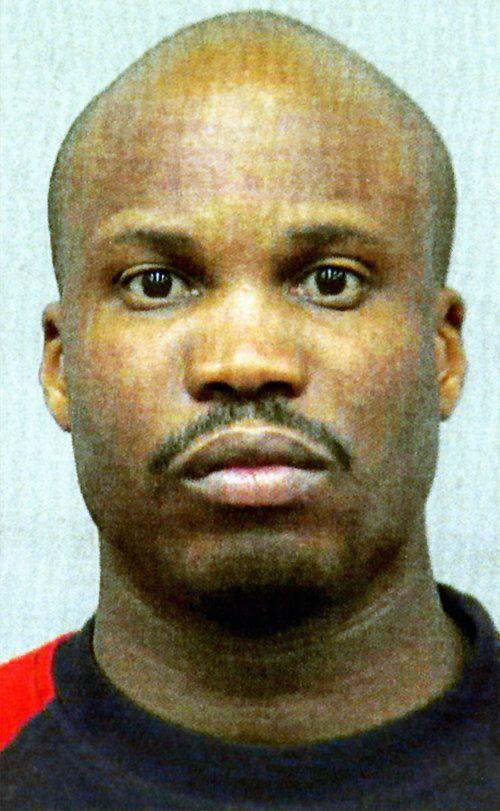 Detectives linked Travis to 13 deaths; some thought he killed as many as 20. At least two women survived violent encounters with him; one was brain-damaged and the other declined to press charges when police were called after she ran out of his home screaming in 2001. 
The Ferguson resident apparently had plans to build cells in his basement, where police found several videotapes of Travis with some of his victims. He lived in the 1000 block of Ford Drive.
In 2002, Post-Dispatch reporter Bill Smith wrote a profile of one of the victims; five days letter, Smith got an anonymous letter claiming credit for 17 murders. The letter included a computer-generated map to a location where police found a body. That map allowed police to find Travis.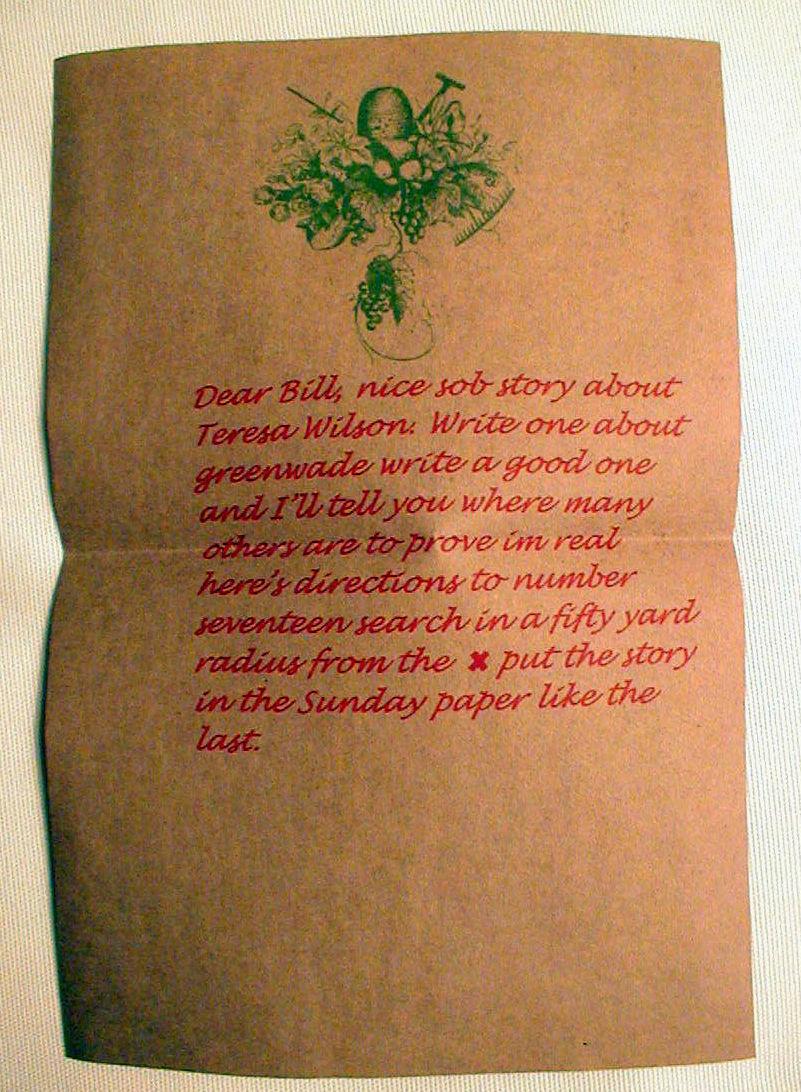 Police described Travis' victims as drug-addicted prostitutes. Some had never been reported missing, making identifying bodies difficult. DNA linked him to several of the victims.
Victims
• Alysa Greenwade, found in 2001 (formally charged)
• Teresa Wilson, 36, found in 2001 (Court documents link him to her death)
• Betty James, 46, found in 2001 (formally charged)
• Verona Thompson, 36, found in 2001 (Court documents link him to her death)
• Yvonne Crues, 50, found in 2001 (Court documents link him to her death)
• Brenda Beasley, 33, found in 2001 (Court documents link him to her death)
• Cassandra F. Walker, 19, found in 2001
• Several unidentified women
Unsolved - Interstate 70 serial killer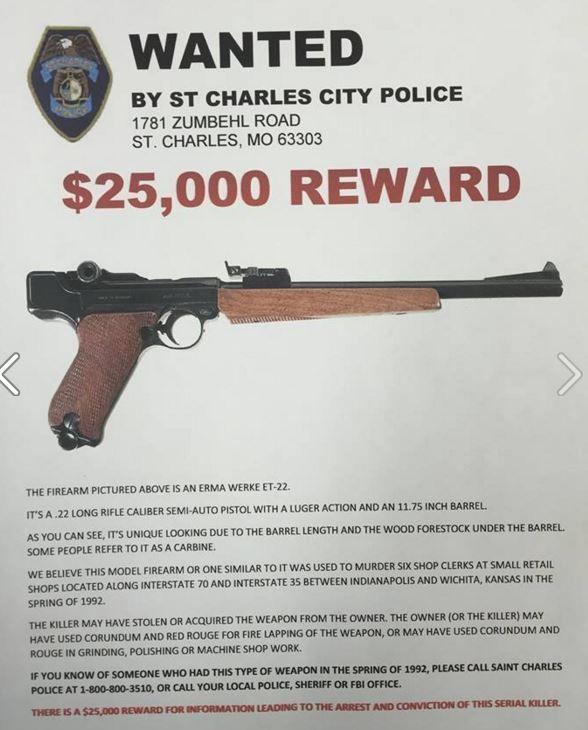 In the 1990s, someone killed six shop clerks across the midwest, but detectives have been unable to solve the case.
Nancy Kitzmiller, 24, was killed in May 1992, while she was working at Boot Village, a shop off Zumbehl Road in St. Charles County.
Other clerks were killed at small stores along Interstates 70 and 35 between Indianapolis and Wichita, earning the killer the "I-70 killer" nickname.
In 2016, police offered a $25,000 reward for a unique gun that may have been used in the killings. The Erma Werke ET-22 is a long rifle caliber, semi-automatic pistol with a luger action and an 11.75 inch barrel. 
More terrifying killers
Here's a select list of more well-known convicted American serial killers and notable open or unsolved cases.
Charged with multiple murders
Several people have recently been charged in connection to multiple homicides:
• Gary Muehlberg, 73, already convicted on a murder charge in the death of Kenneth "Doc" Atchison in 1993. Prosecutors in September 2021 charged Muehlberg in connection with the deaths of Robyn Mihan, Brenda Pruitt, Donna Reitmeyer and Sandy Little in the 1990s. He is currently serving a life sentence in prison.
• Perez Deshay Reed, 26, accused of killing four people in Missouri and two in Kansas in 2021. He was charged in November 2021 in several jurisdictions in connection with these crimes: 
Sept. 12, 2021: A man waiting at a bus stop about 9 p.m. at 1624 Chambers Road in Dellwood was shot several times in the chest without warning. The man, identified in court papers as "L.M." survived but has been left permanently disabled.
Sept. 13, 2021: Marnay Haynes, 16, was fatally shot in the arm and head at 9:34 p.m. in the 9900 block of Glen Owen Drive in unincorporated St. Louis County. Haynes was a runaway who had spent time in a group home.
Sept. 16, 2021: A woman identified as "R.H." was shot in the face at 10:23 p.m. at the rear of 4542 Adelaide Avenue in St. Louis, but made her way to a BP gas station in the 4100 block of West Florissant Avenue.
Sept. 16, 2021: Pamela Abercrombie, 49, of Spanish Lake, was fatally shot in the head at 11:45 p.m. that same night, about one-half mile away from the shooting of R.H., in the 3800 block of West Florissant Avenue in St. Louis.
Sept. 19, 2021: Carey Ross, 24, of St. Louis, found dead just after noon in a vacant lot in the 1500 block of Mullanphy Street.
Sept. 26, 2021: Ferguson police found the body of Lester Robinson, 40, at 7:15 a.m. He had been fatally shot in the head and the hand in or near 1710 Barbados Lane.
Oct. 28, 2021: After taking a train to Kansas City, Reed was spotted at 11:15 p.m. on surveillance cameras entering the apartment of a man in the 900 block of Washington Boulevard in Kansas City, Kansas. The man, Damon Irvin, was with him. Reed left seven hours later, but Irvin was not seen alive again. Police found Irvin, 35, in his apartment on Nov. 1, dead of gunshot wounds.
Oct. 29, 2021: Reed and a woman, Rau'Daja Fairrow, 25, entered the same apartment building in Kansas City just before 7 p.m. Reed left about 15 minutes later, and Fairrow's nude body was found Nov. 2 in her apartment.
• Pamela Hupp, 64, who is serving a life sentence for the 2016 shooting of Louis Gumpenberger. She is charged in the 2011 fatal stabbing of Elizabeth "Betsy" Faria. Faria's husband was previously convicted in that death, served 42 months in prison, but was exonerated in 2015.
• Tyler Terry and Adrienne Simpson, who face charges in five murders across three states; two in St. Louis County. The shootings here happened in May 2021. The pair are charged in the deaths of Barbara Goodkin, 71, in University City, and Sergei Zacharev, 58, in Brentwood.