The Weatherbird debuted on Feb. 11, 1901, and continues to grace the front page of the St. Louis Post-Dispatch.
Here are some of the Weatherbird drawings from his first year on the front page. At that time, Harry Martin drew the bird (another artist picked up the duty when he left the paper in 1903). During that first year, the bird commented on the weather more than the news of the day. He (and she) appeared in various costumes, and even went duck hunting (an odd pastime for a bird.)
Dan Martin is the current Weatherbird artist; he celebrated 30 years of sketching the cartoon in 2016.
— by Beth O'Malley, bomalley@post-dispatch.com
Feb. 11, 1901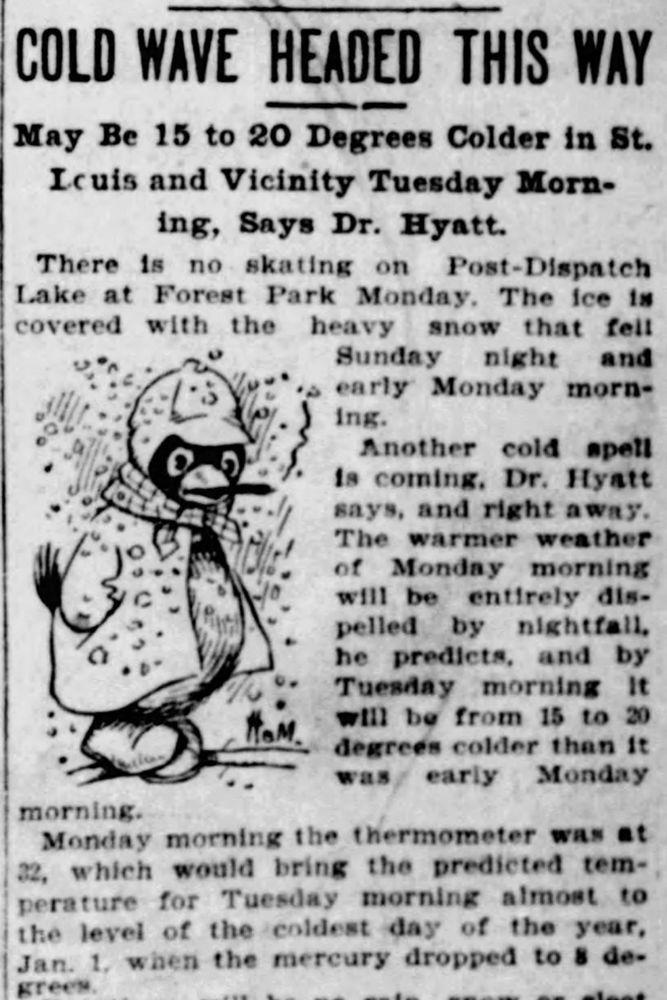 Feb. 20, 1901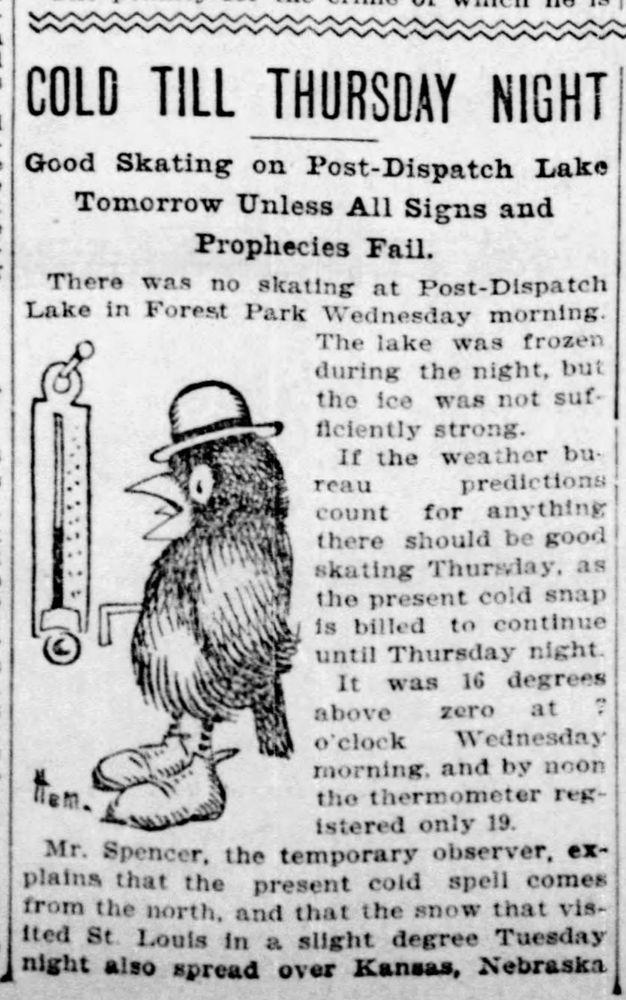 Feb. 21, 1901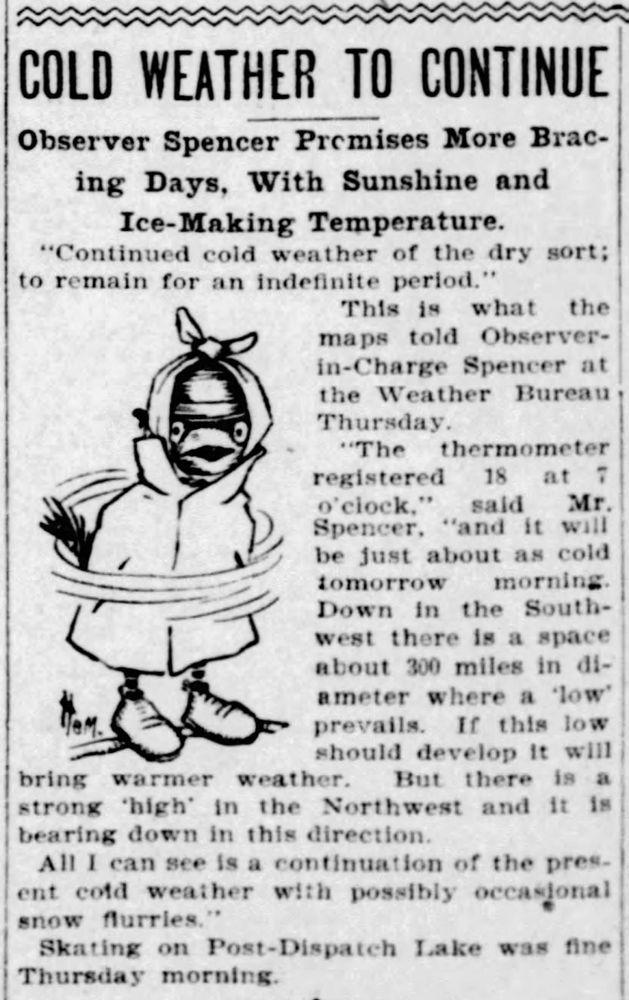 Feb. 28, 1901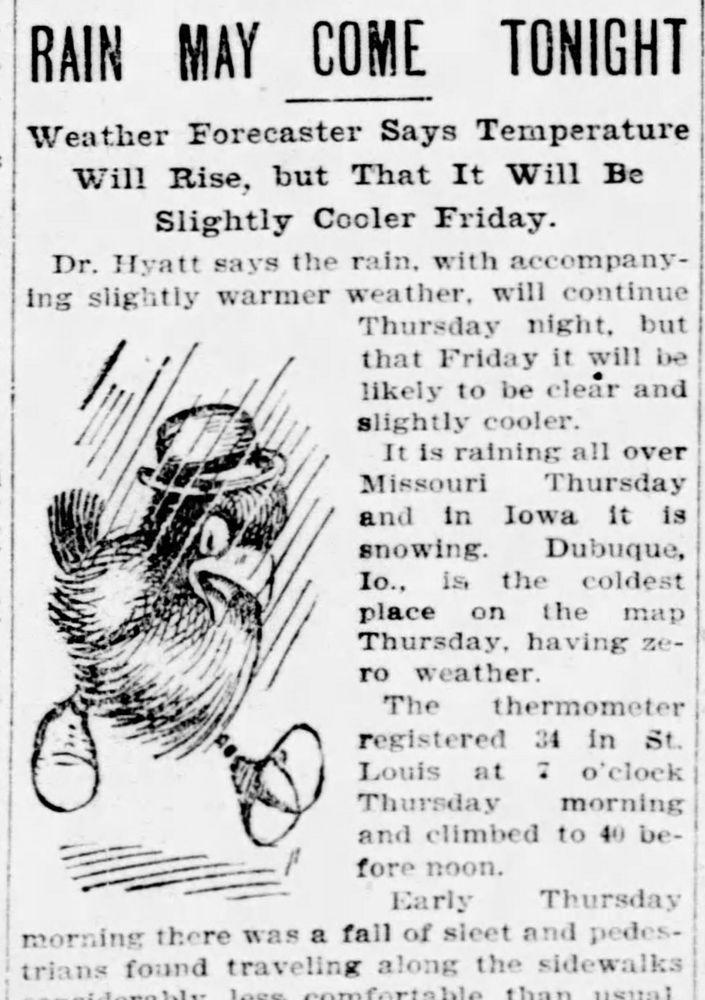 March 9, 1901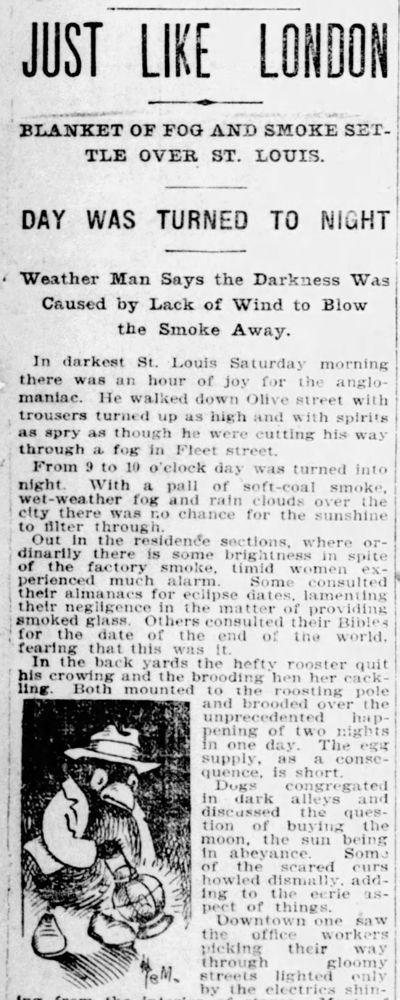 March 14, 1901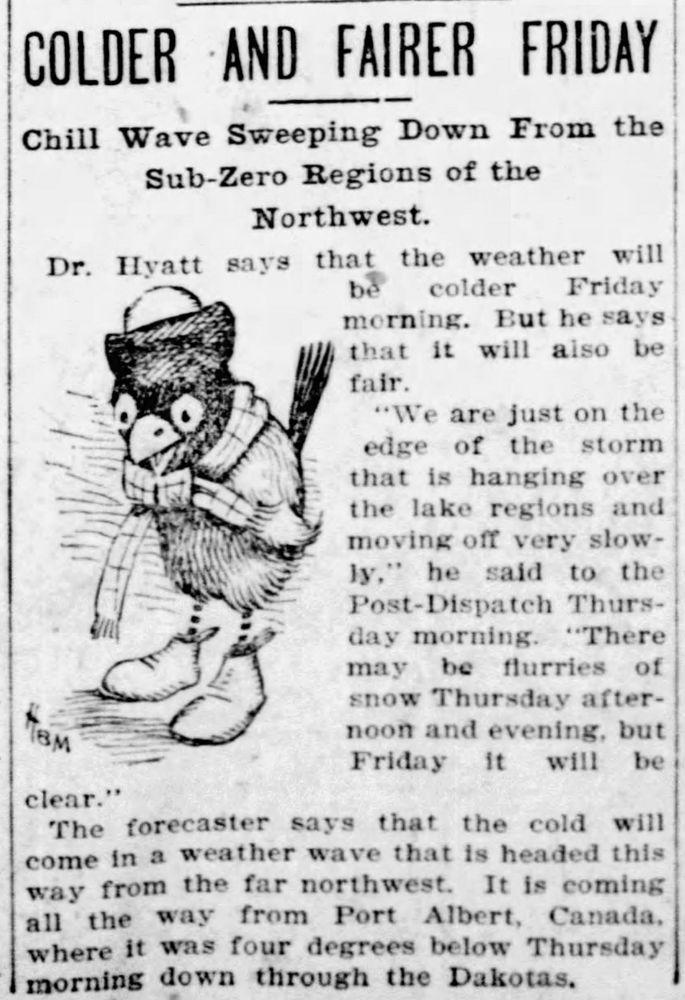 March 15, 1901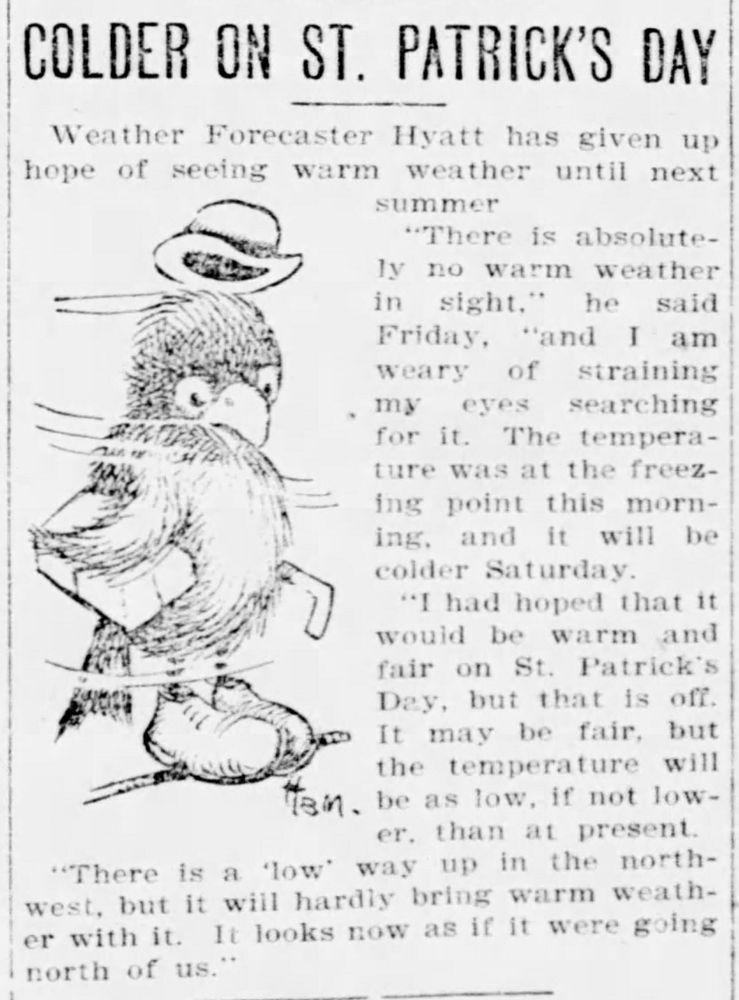 March 19, 1901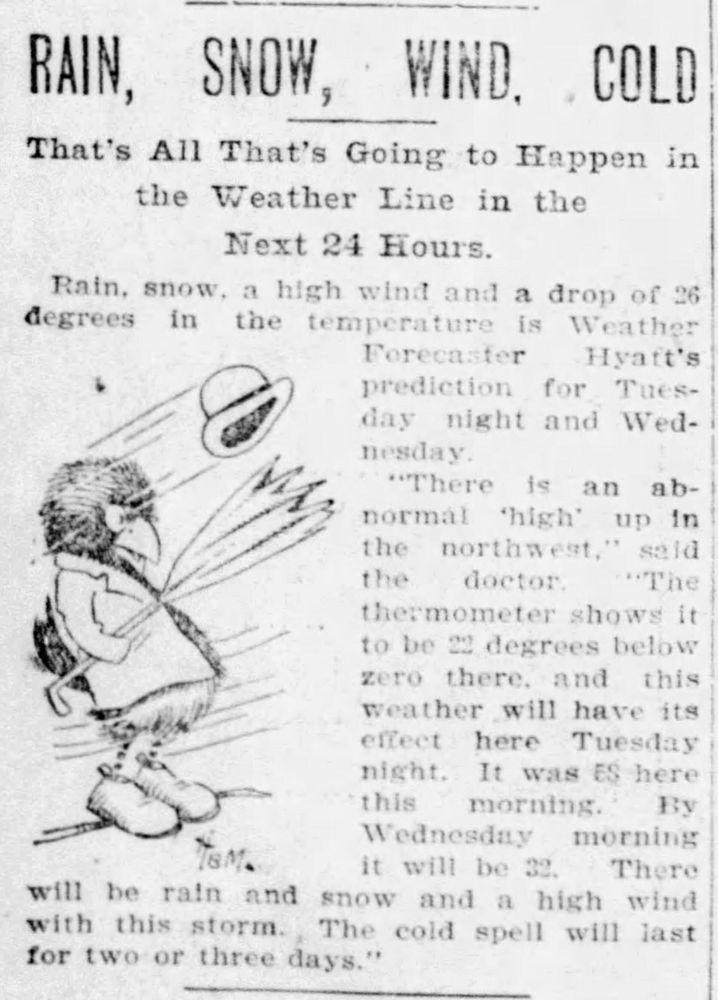 March 20, 1901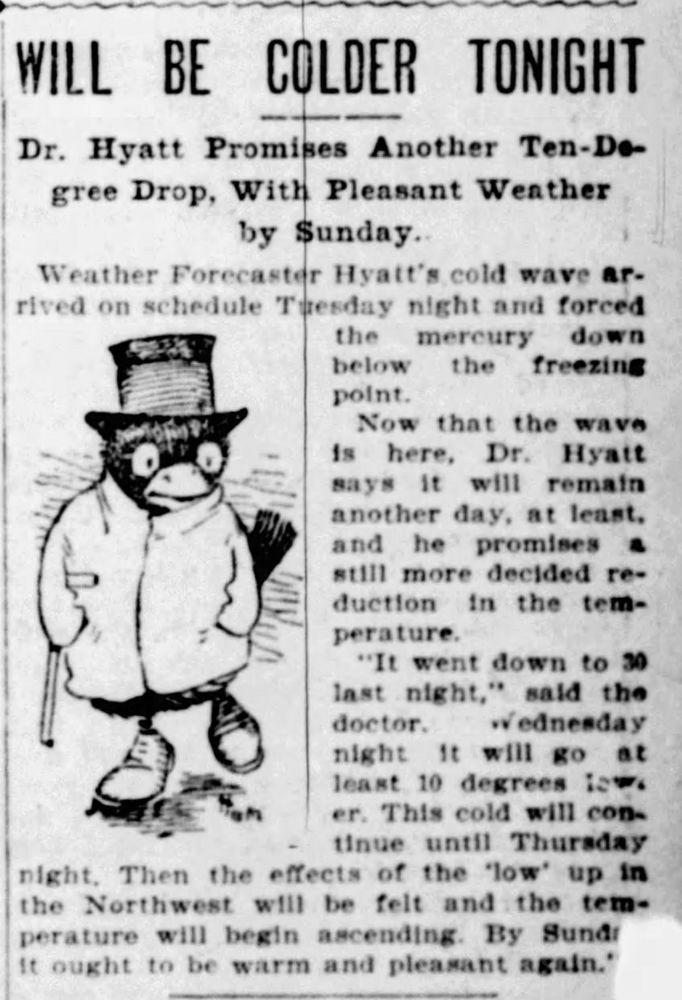 March 28, 1901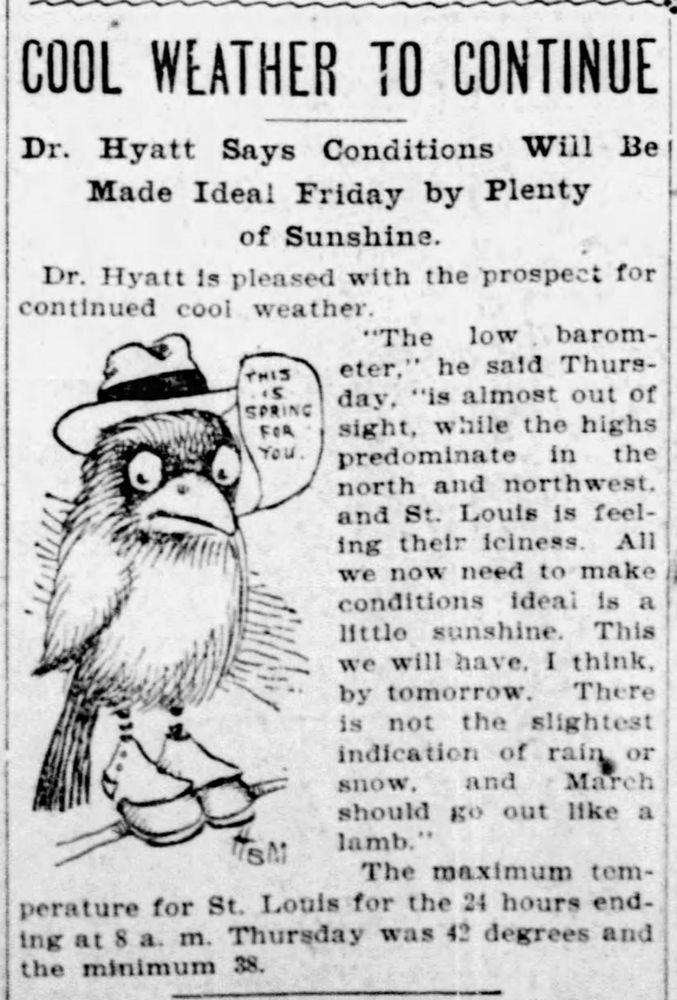 April 4, 1901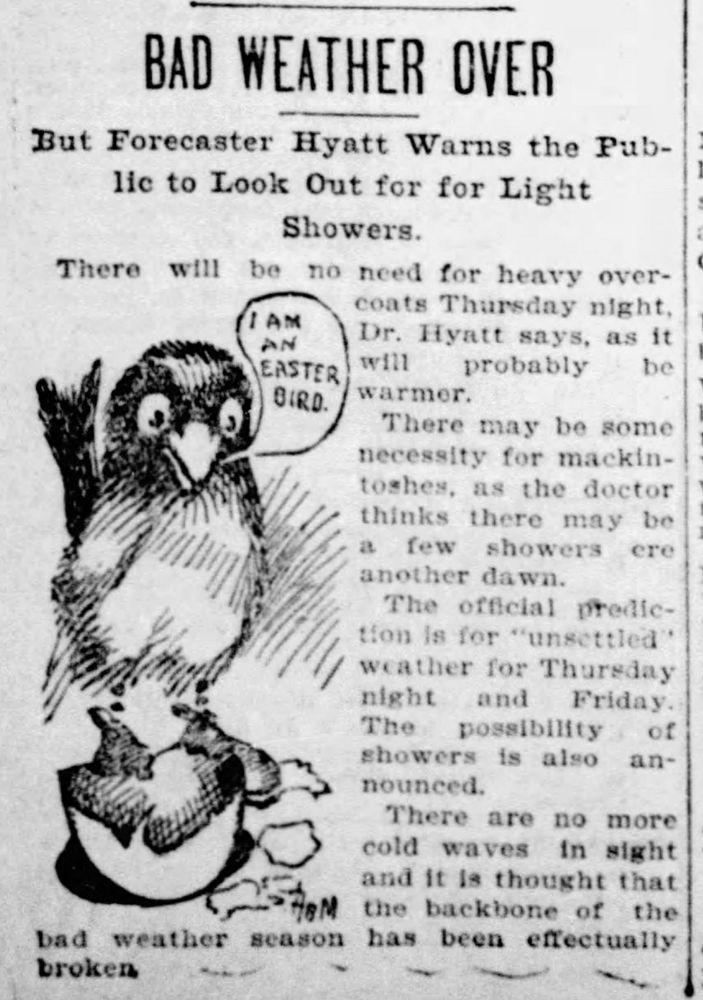 April 9, 1901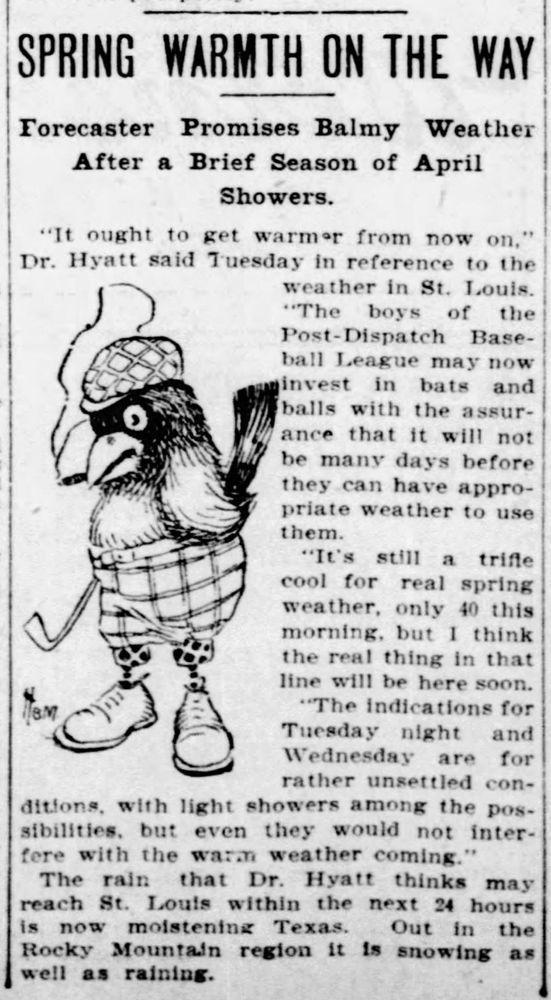 April 10, 1901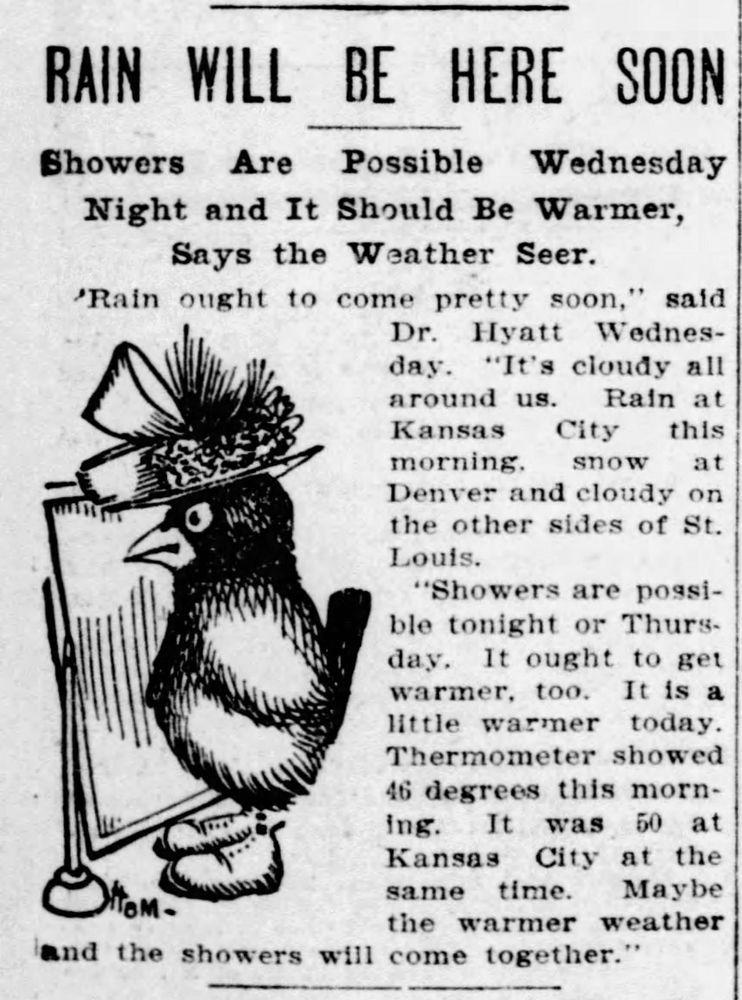 April 16, 1901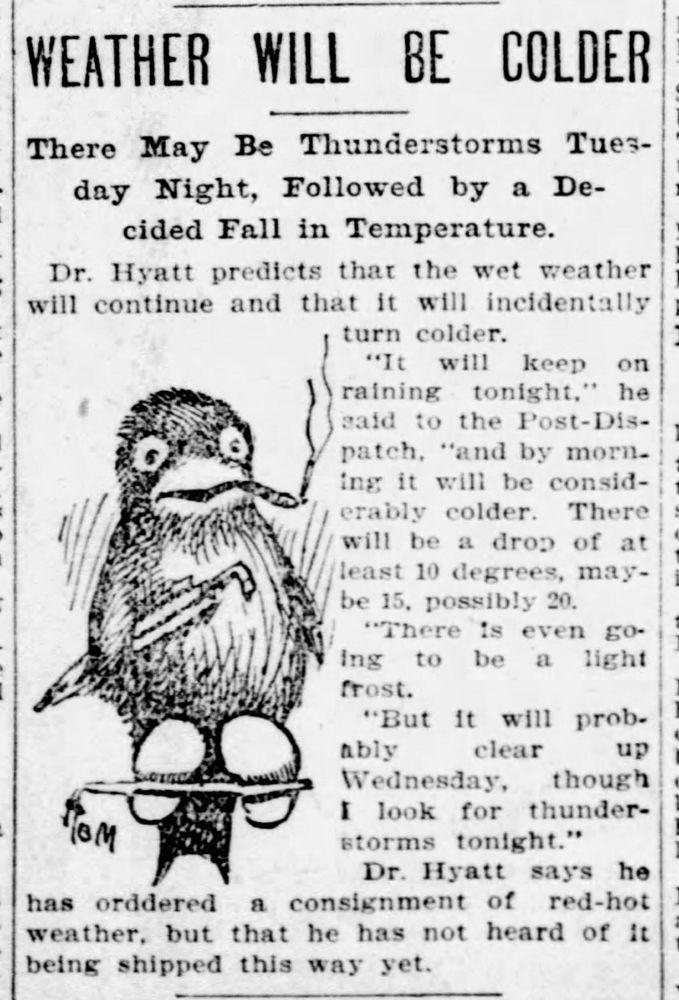 April 18, 1901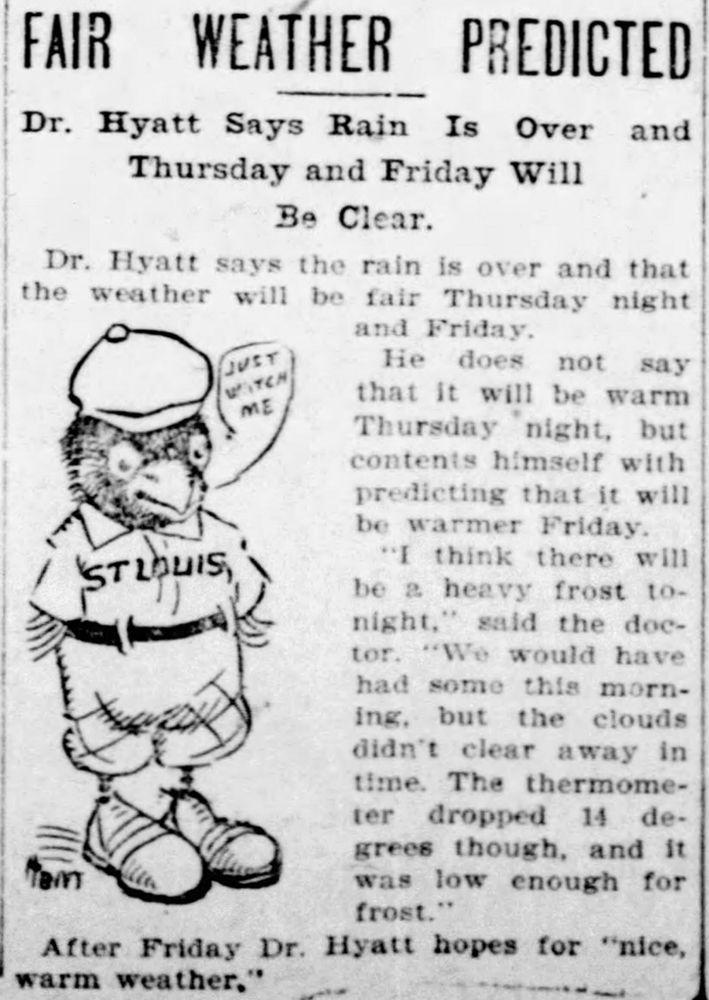 May 4, 1901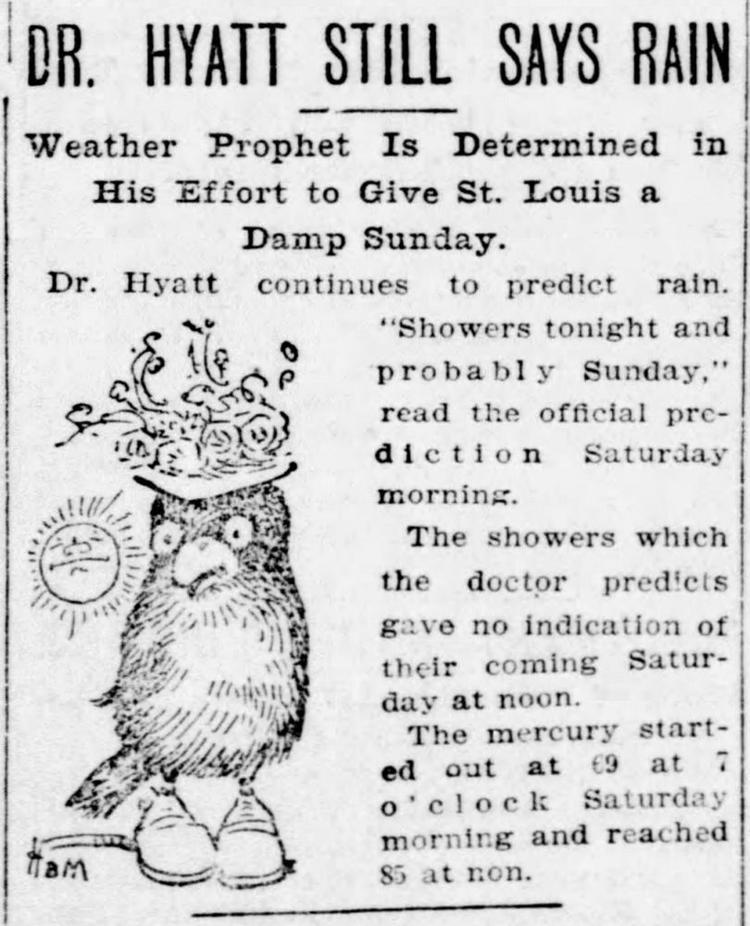 May 13, 1901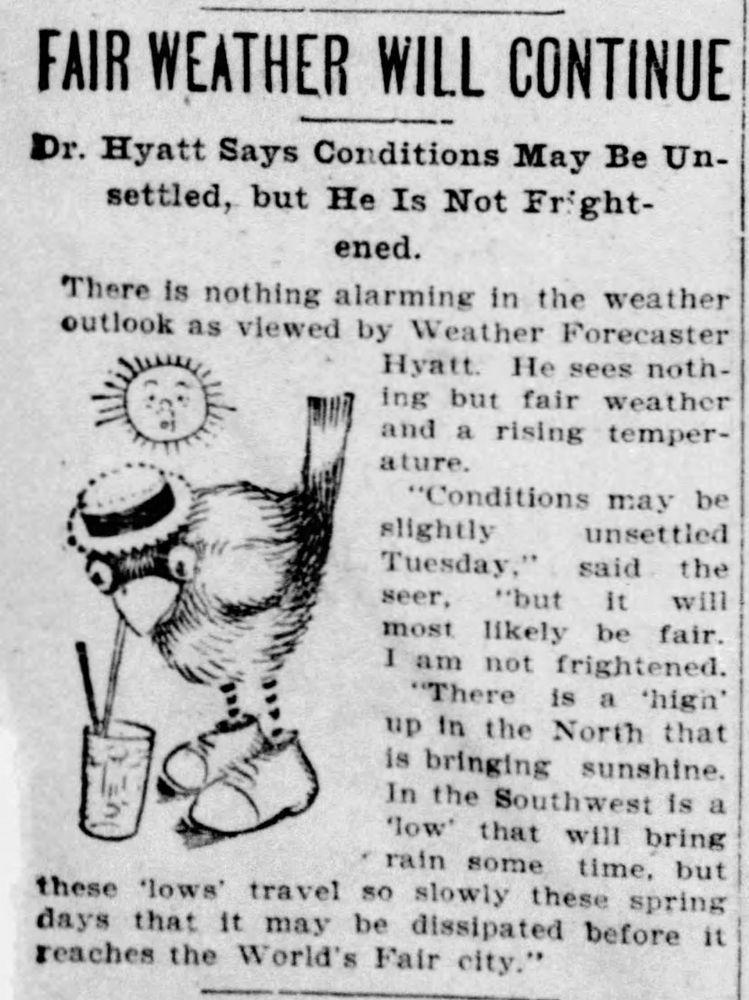 May 25, 1901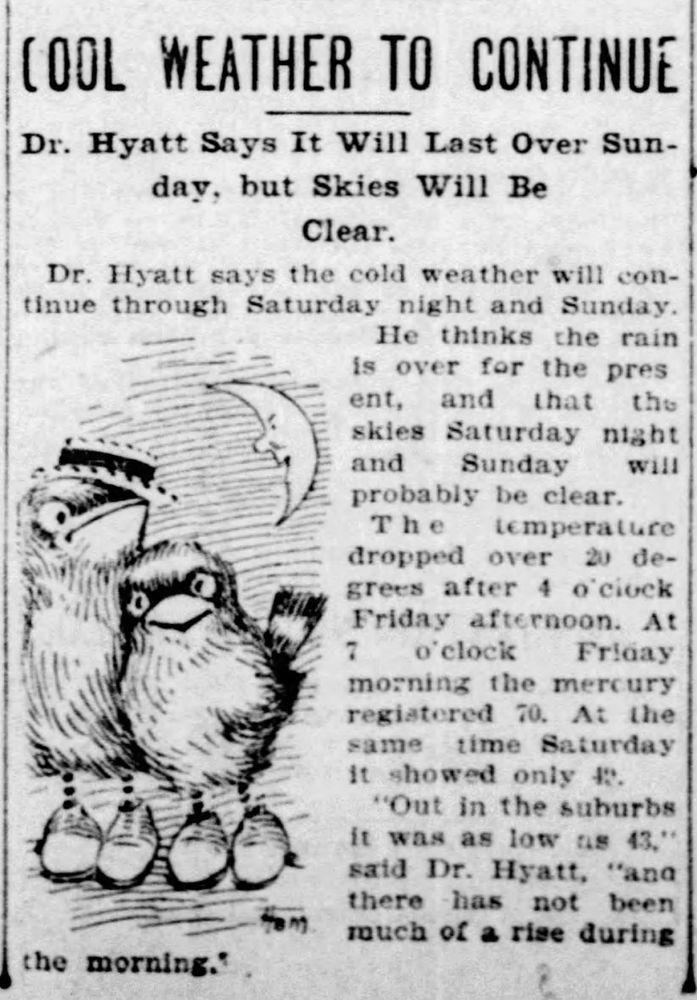 May 29, 1901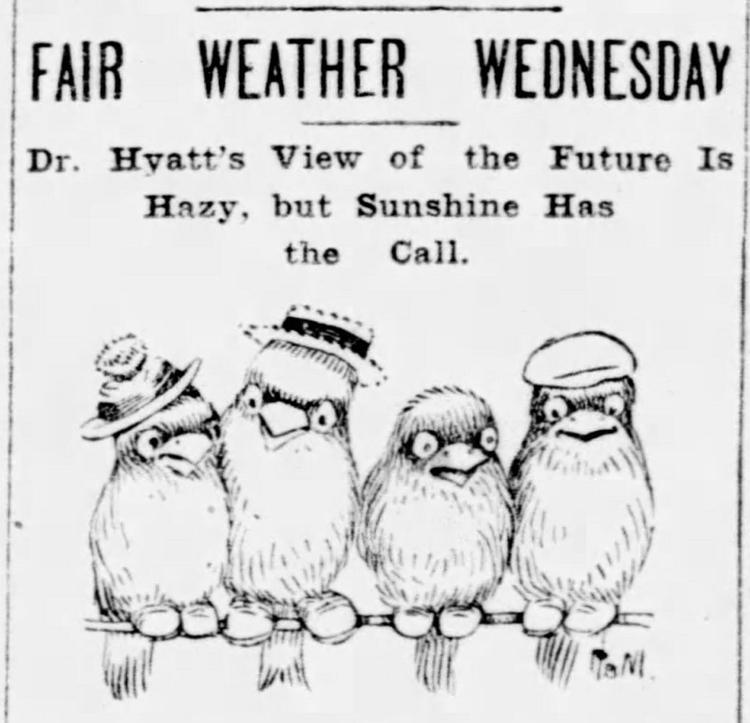 May 31, 1901
June 5, 1901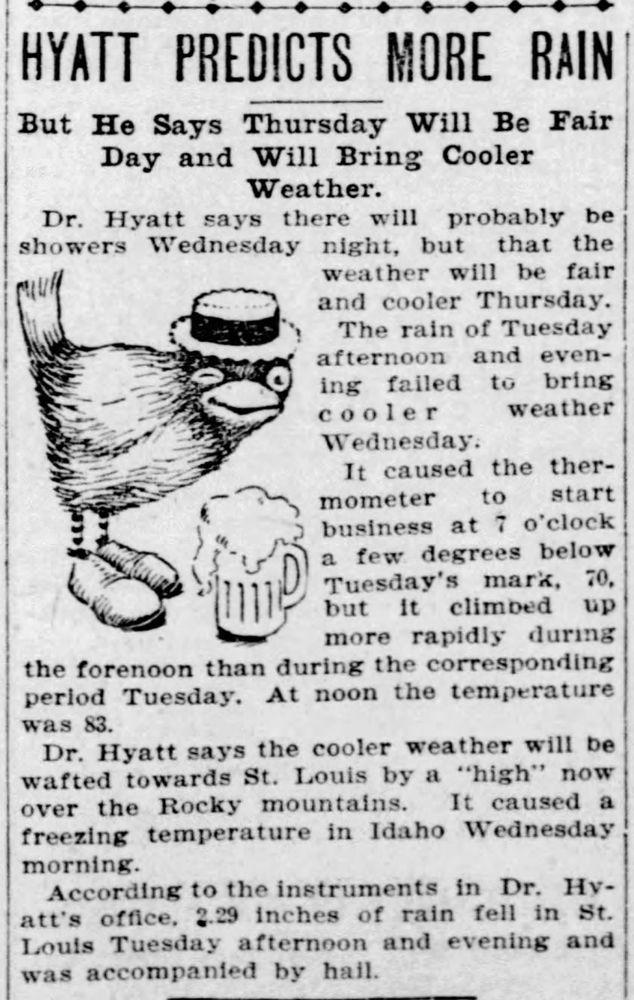 July 17, 1901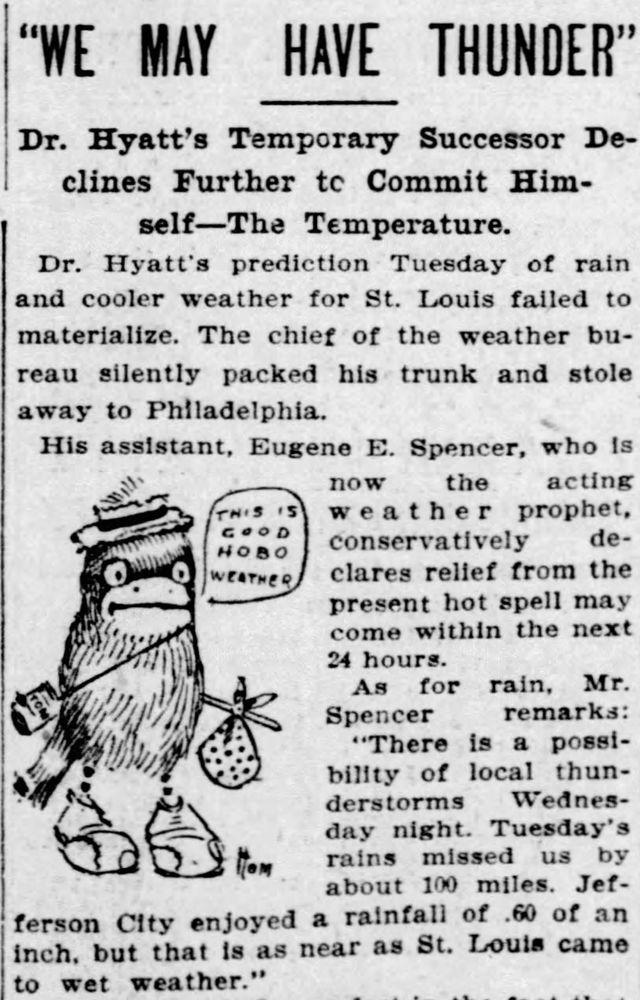 Aug. 1, 1901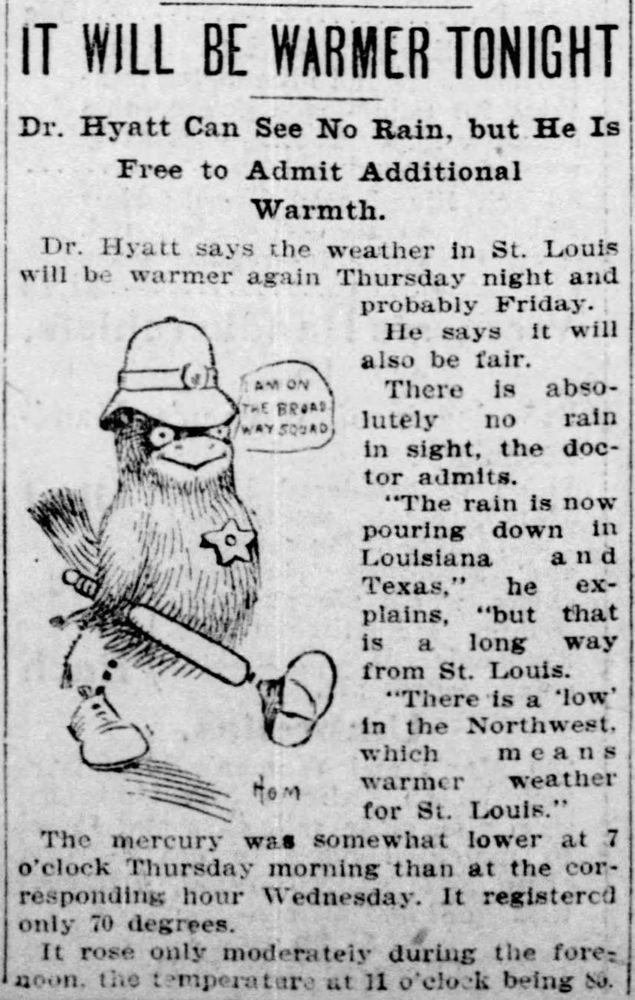 Sept. 4, 1901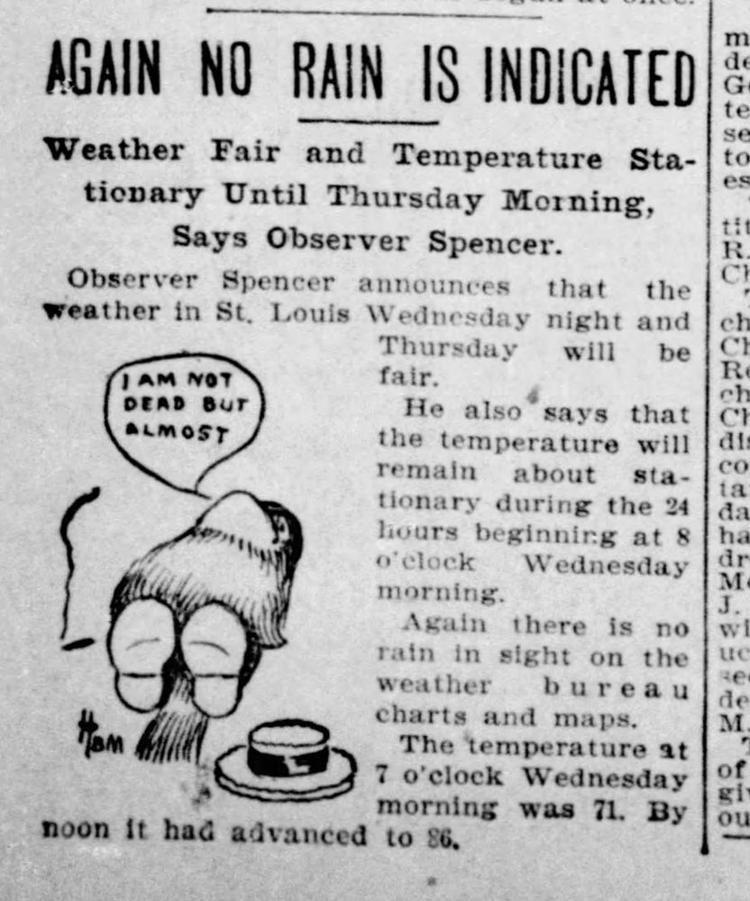 Oct. 8, 1901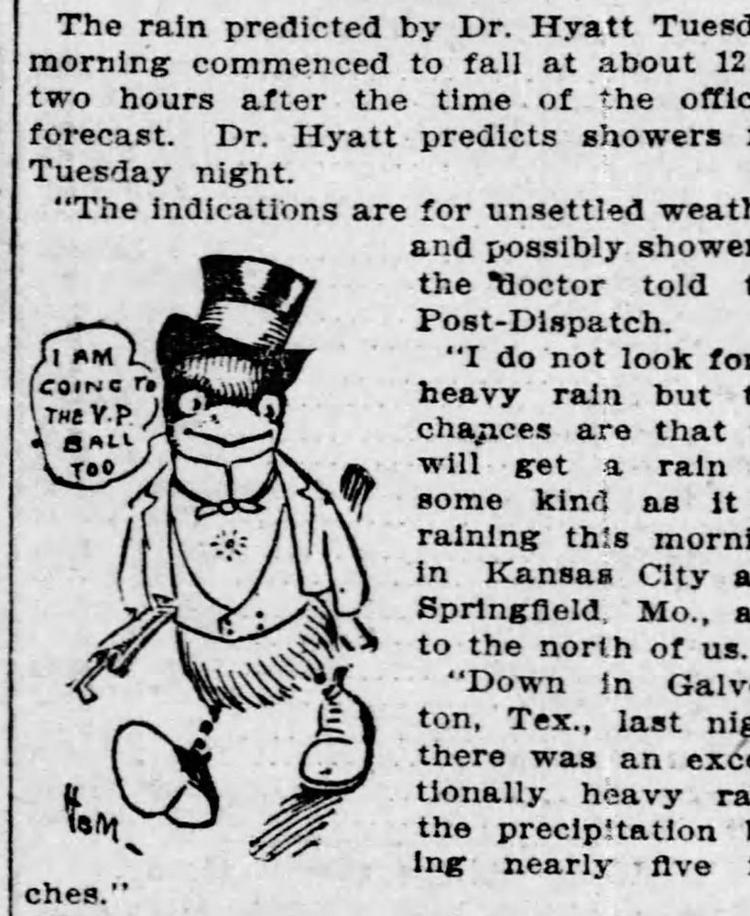 Oct. 12, 1901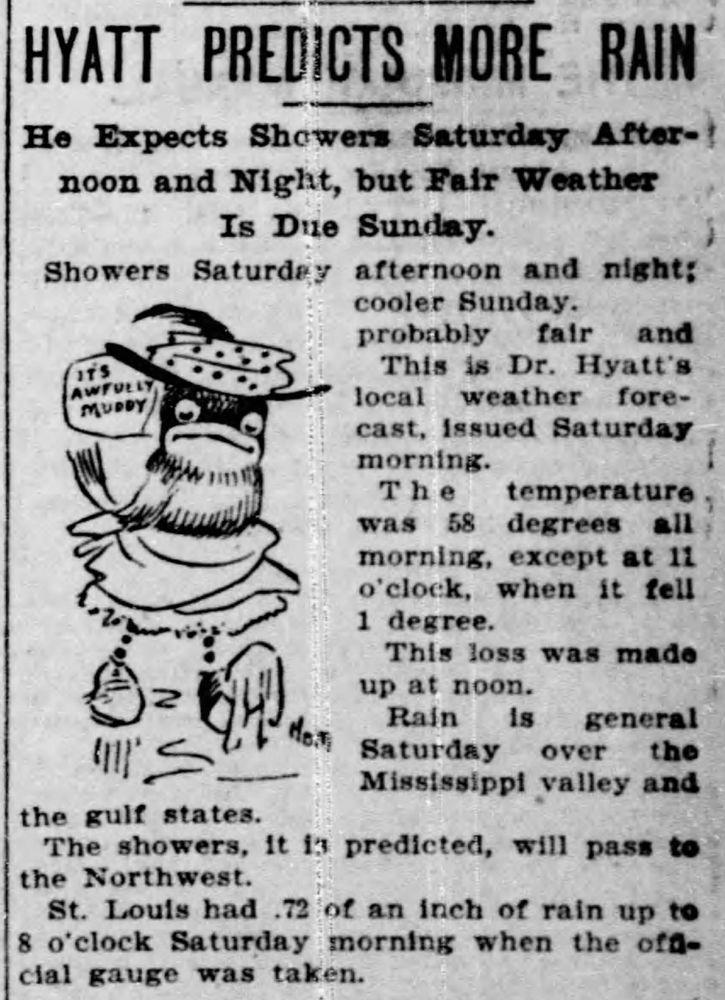 Oct. 19, 1901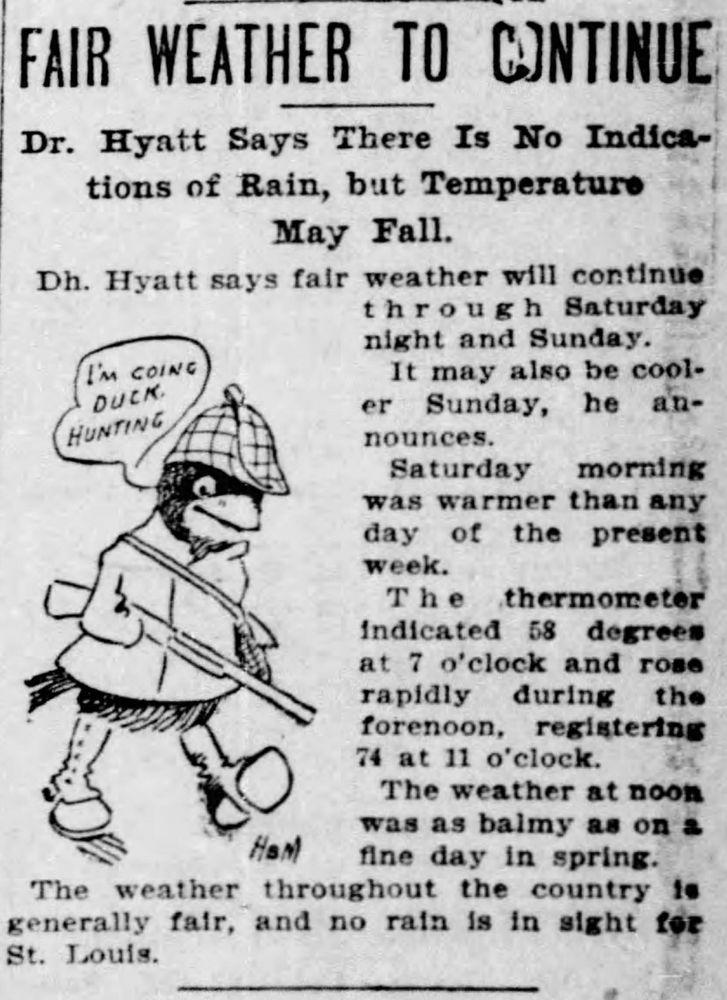 Nov. 6, 1901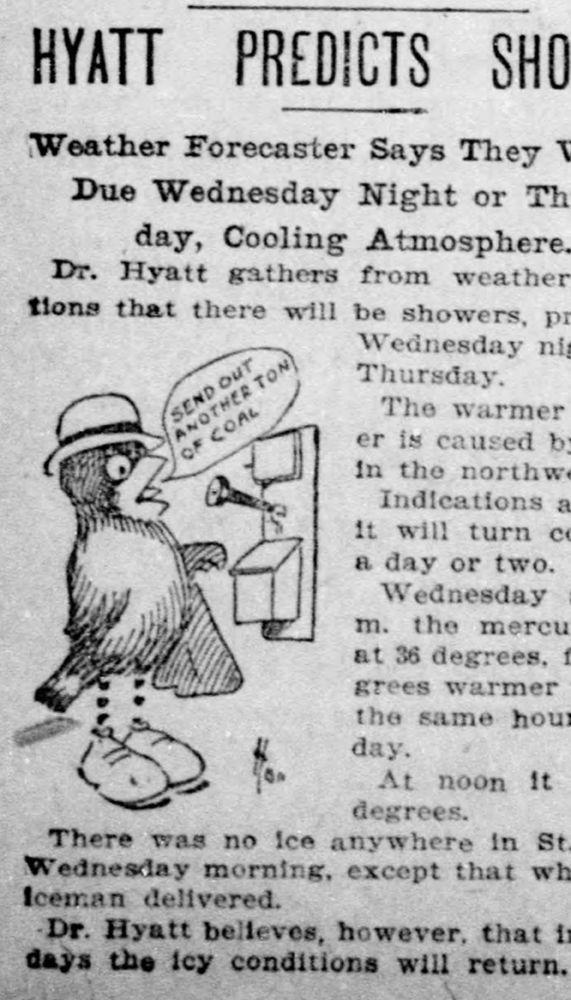 Nov. 27, 1901