It was Jan. 19, 2007, that St. Louis music institution Mississippi Nights hosted its final show. On that day, the Post-Dispatch took this look back at the club.
To some, Mississippi Nights may be just another club whose passing won't mean any more or less than the other venues that have come and gone over the long and legendary run of the première nightspot at Laclede's Landing.
But anyone who follows live music in St. Louis knows that when the Nights closes its doors tonight, St. Louis will have lost the very club on which was built its reputation as a player on the national scene.
Consider the depth and breadth of acts that have performed there: rock royalty in the form of the Police, Roxy Music, Cheap Trick, Joe Cocker and Stevie Ray Vaughan; punk and alternative rock heroes such as Nirvana, Iggy Pop, the Ramones, the Minutemen, the Red Hot Chili Peppers, the Dead Kennedys, Jane's Addiction, X, the Meat Puppets, the Pogues, the Replacements, Soul Asylum, Husker Du, and the Flaming Lips; and young up-and-comers including John Mayer, the Decemberists and Panic! at the Disco.
Beyond rock, there were jazz giants Sonny Rollins, Wynton Marsalis and Chick Corea; country legends Willie Nelson, Merle Haggard, Dwight Yoakam, Rosanne Cash, Steve Earle and Lucinda Williams; righteous reggae acts Burning Spear, Jimmy Cliff, Yellowman and Culture; blues immortals Albert King, Albert Collins and John Lee Hooker; and even notorious hip-hop outlaws 2 Live Crew.
On the day of its final show at Mississippi Nights, we asked readers to send us their favorite memories of Mississippi Nights
Then, too, there were local bands that came to prominence beyond St. Louis, such as the Urge, Uncle Tupelo, Pale Divine and the Bottle Rockets, the latter of whom played the club's final national shows Dec. 30 and 31.
And that's just the tip of the iceberg.
"Mississippi Nights was always about what's onstage," owner Rich Frame says. "We didn't do just one genre of music. We were a music club. We weren't a rock club or a punk club or country club. I don't think we ever did any opera. But we did just about everything else."
Born with a bull
The Nights came under Frame's ownership in 1979, when his construction business was doing remodeling work on another landing location, Muddy Waters. He was offered the property, which had been open for two years, and bought it.
"This is so far back, it was the 'Urban Cowboy' days," Frame says. "So we went to country music. Our first house band was Zane Gray. Then we went on to Arrow Memphis. We had a mechanical bull - the whole nine yards."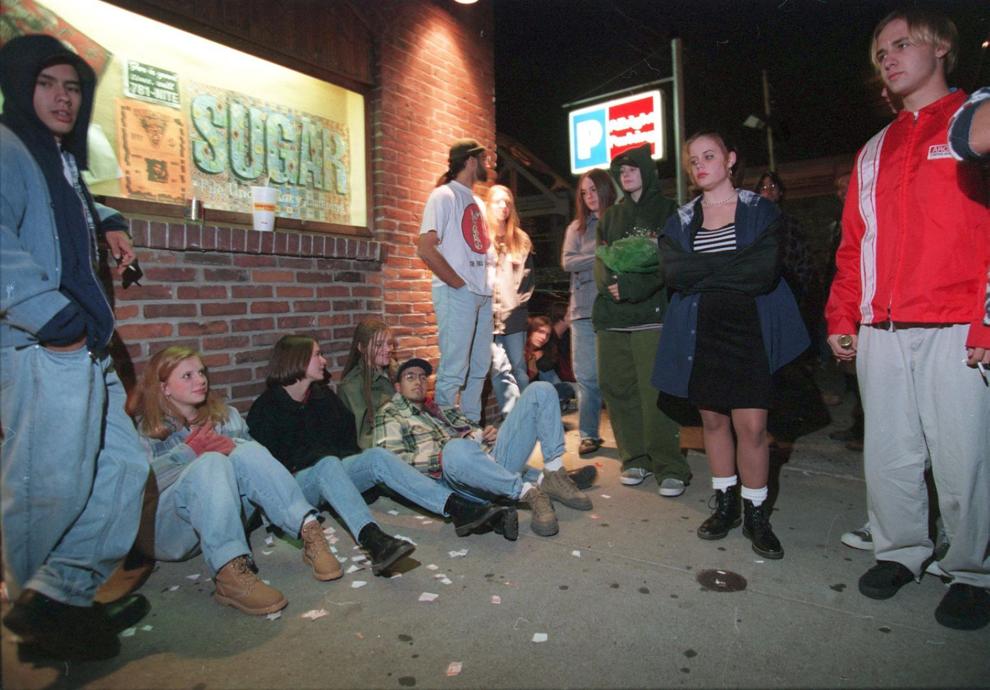 But the club occasionally put the bull out to pasture and booked rock bands when they could. Pat Hagin, who today is the managing partner of the Pageant, joined the Nights staff in 1980 as a bartender and later managed the club. He describes its transition from cowboy bar to music club.
"We were used to making $10 in tips and having a couple of fights a night during the cowboy phase," he says. "One of the first concerts of note we did was Gene Loves Jezebel. It drew a heavy crowd, but they were nice, there were no fights and we made good money. We thought, 'We need to do more of this. (The heck with) that cowboy stuff.'"
In 1985, the club was remodeled and lost most of its country accoutrements. It gained the tiered seating areas, which gave it the sight lines that became one of its hallmarks. A more major overhaul occurred in 1988, when a wall between the club and a warehouse next door was torn down, raising the capacity to 1,000 from 600.
Equally important was the transformation of the stage - once a 2-foot-high riser crammed in the corner and covered with bad carpet - into a bigger, higher, wider platform worthy of the bands that played on it.
Ken Krueger, who played with Mississippi Nights house bands Ferrari and Big Fun and did production work for the club, helped out during the expansion.
"They turned off the heat in the building, and we were up on ladders scraping insulation off the roof - it was great!" he says with a laugh. "They said it wasn't asbestos, so I'm going with that."
Krueger, who is the Pageant's production manager, says the 10 years he spent onstage and behind the scenes at the Nights provided him an invaluable rock 'n' roll education.
"It was the only place in town you could hear new music," he says. "They would bring in bands that weren't getting any radio play. This is prior to the Point (radio station KPNT), and by that time (radio station) KSHE has gone pretty strongly classic rock. In the sort of pre-alternative, post-New Wave era, we just lived and breathed the place."
Always a target
From a business standpoint, though, there were always difficulties. The city was always trying to claim the project for one project or another. First, there was the Jacques Cousteau aquarium; then the onslaught of casino fever found Frame fielding calls from even Donald Trump's people.
Another problem was the gradual decline of the landing. Once the city's prime entertainment district, over the years it became ... well, something less.
"Back then, there was club after club," Frame says. "Bars and restaurants and parking lots all worked together. And what we did was good for everybody. We didn't serve food, so restaurants prospered, parking lot managers prospered. There was a sprit of cooperation. But when things went bad, that spirit was gone. And then the pressure of the condemnation and eminent domain and having to spend money on attorney fees. ... These are things completely outside of what it is we were trying to do."
When the Pageant opened in 2000, the Nights' competition became tougher - and corporate - and Frame says booking agents virtually abandoned him for nearly a year.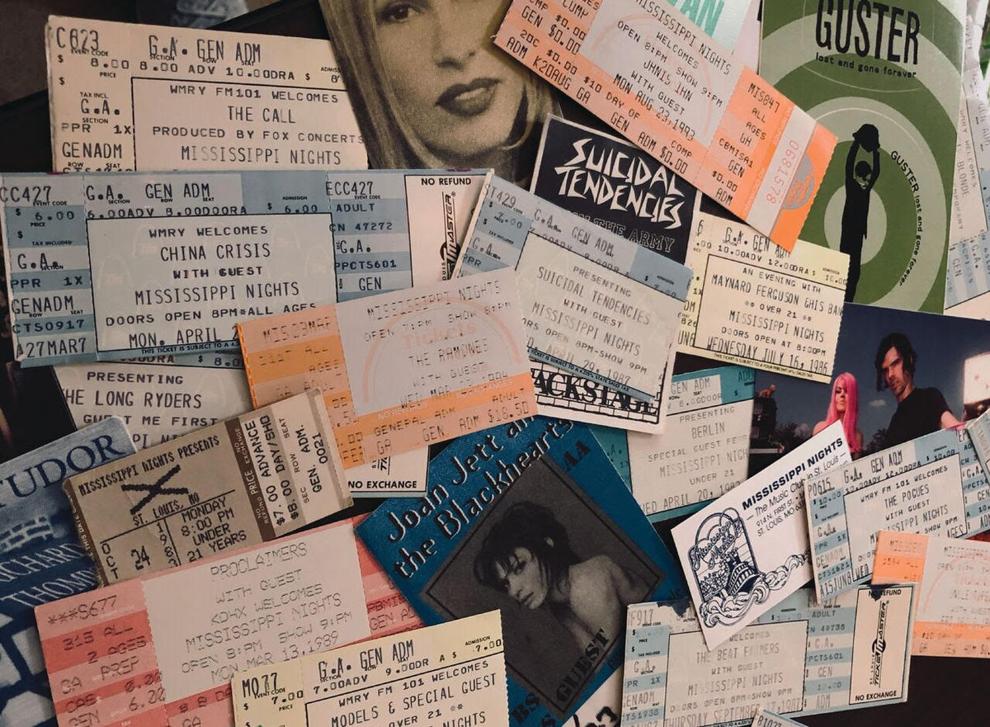 And yet the club survived. Until now, at least.
"It's so surprising to see it finally go," Hagin says. "It's kind of been under the sword of Damocles for over 20 years."
Staff stories
And yet, memories of Mississippi Nights will go on - certainly for fans, but also for Frame and his staff, who made it all happen. The stories they tell could - and should - fill a book someday.
Pat Lacey, the office manager and unofficial "den mother" of the club for more than 20 years, has the priceless tale of how she came to work there. An Alton nurse by day, Lacey agreed to drive her underage daughter and her friends to a concert at the Nights. Much to her mild shock, the band she saw that night turned out to be the Dead Kennedys.
After several more brave forays, she got to know the staff, and when she was asked whether she knew anyone interested in taking an office job there, she took it herself. Since then, she's been a fixture at the club, doing the books, helping the bands find accommodations, even going so far as to bake cookies and make salsa for them.
"My philosophy has always been, on any given day, when a band came in, they were the most important thing there," she says. "It's my job to make them feel like they're at home."
Krueger remembers fondly a lighting effect he created during John Lee Hooker's show, which highlighted Hooker as he played a chugging rhythm on his guitar as a freight train rolled past the picture window that used to be in the back of the club.
"I don't know if anybody saw it but me, but it was perfect," he says.
Both Hagin and Frame recall with amusement - albeit only in hindsight - the near riot that broke out at Nirvana's show, when Kurt Cobain decided to invite the capacity crowd onto the stage. Tensions cooled, but it was one of the club's closest calls.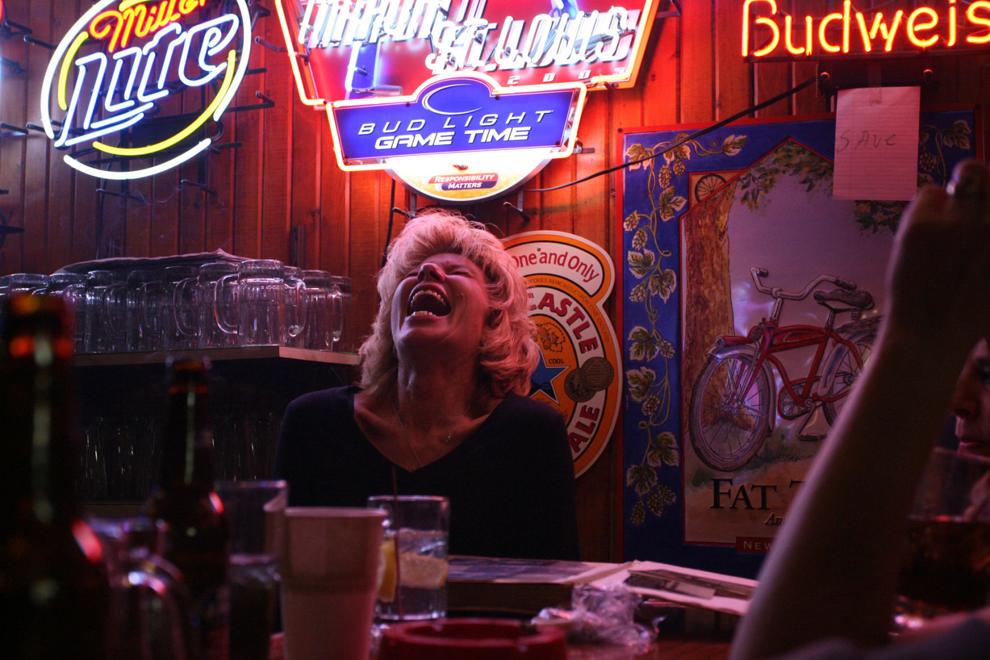 But if the club only served one purpose in its existence, Frame says, it did so by providing the place where he met his wife. Hagin and Lacey's daughter met their spouses there as well.
"I always tell people that that's the most I got out of the club," Frame says. "We've been together 20-some years. That was the most important thing. The second thing was the love of music that I have. And the other thing was, we made some money. That turned out to be the least among everything, believe it or not."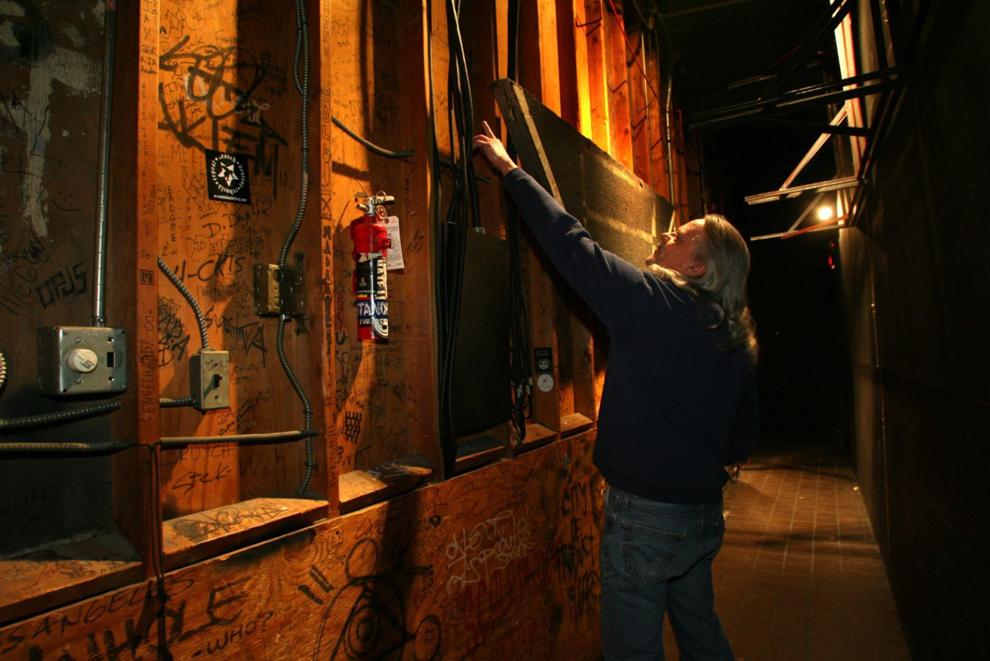 The Mississippi Nights Reunion -- A Gathering of Musicians, Fans and Staff, Thursday evening, was sold out, The event celebrated the famed Lac…