Editor's note: On Nov. 5, 1971, the Cardinals introduced the newest member of their broadcast team, Mike Shannon. 48 years later, "The Moon Man" is still a fixture in the booth.  This week, Shannon was named one of the eight finalists for the 2020 Ford C. Frick Award, presented annually for excellence in baseball broadcasting by the National Baseball Hall of Fame and Museum. Here's our original coverage of the announcement in 1971.
Mike Shannon will be Jack Buck's radio and television partner for the Cardinals' games next baseball season. Announcement of the hiring of the former outfielder-third baseman was made today by Luke L. Meatte, Busch brand manager for Anheuser-Busch Inc., at Busch Stadium.
The format of the broadcasts .will be changed. Buck will do all the play-by-play and Shannon will be the color commentator. In most cases the play-by-play is split, as it was last season when Jim Woods was the No. 2 man for the broadcasts on KMOX radio and telecasts on on KSD-TV, Channel 5.
Shannon, who missed most of the last two seasons because of a kidney ailment, said he had been given the green light to try a comeback on the playing field, but decided the better future lay in a broadcasting career. Shannon's age, he'll be 33 in July, and rustiness from his extended layoff were factors that obviously influenced his decision.
"This was too great an opportunity to pass up," Shannon said.
Shannon said he liked new challenges. "I never played third base and I never caught until somebody asked me to," Mike said, alluding to his shifts from the outfield where he did an outstanding job.
He passed up a chance to manage a Cardinal minor league club. Buck did not waste time in kidding his new partner.
"The people on the committee to select a new broadcaster told me Mike barely edged out Steve Mizerany," Buck said.
"The right-hander is throwing up in the bullpen." It wouldn't be Cardinals baseball without Mike Shannon. Test your knowledge of these Shannon…
Shannon sat out the entire 1971 season, during which he served as the Cardinals' assist ant director of promotions and sales.
His kidney ailment was dis covered during spring training in 1970 by Dr. Stan London, club surgeon, when Dr. London was giving the players thorough examinations.
Shannon returned long enough to appear in 55 games, then was sidelined again be cause his condition deteriorated.
Shannon was an all-round athlete at Christian Brothers High, and then went to the University of Missouri. He spent only one year at Mizzou, leaving to accept a bonus estimated at $50,000 from the Cardinals.
Shannon hit .255 in his Redbird career. His 710 hits included 68 homers, 23 triples, 116 doubles. He drove in 367 runs for the Redbirds.
1956: CBC quarterback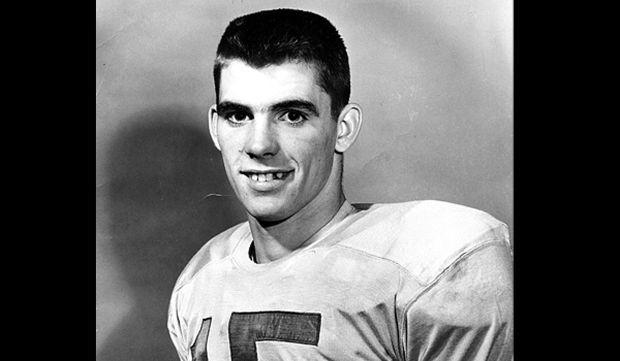 1958: Signing day
1963: Stan Musial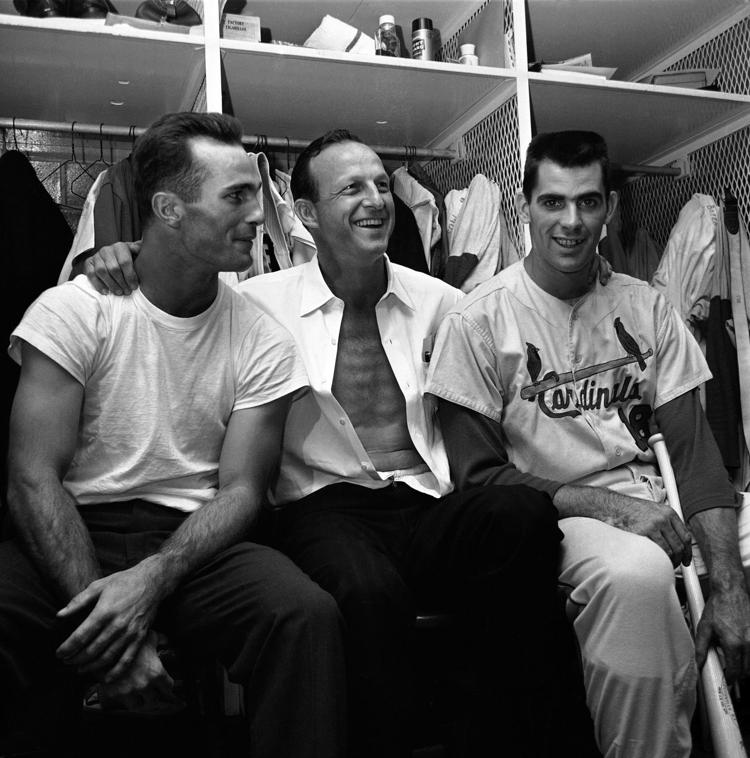 1964: World Series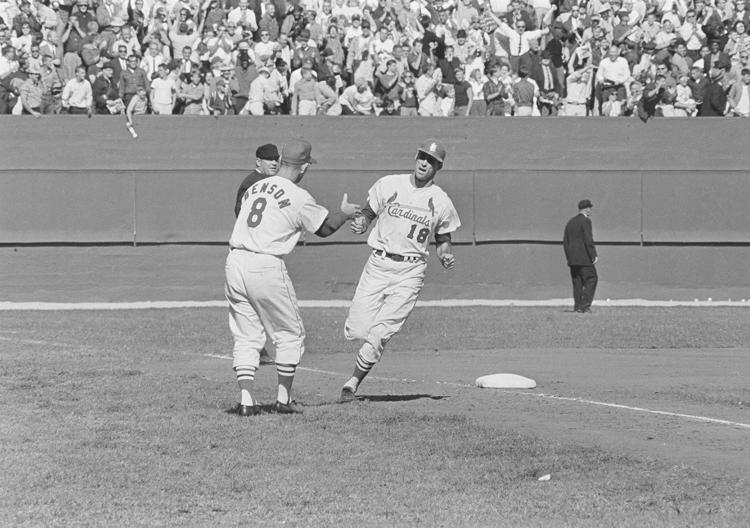 1965: Shannon and family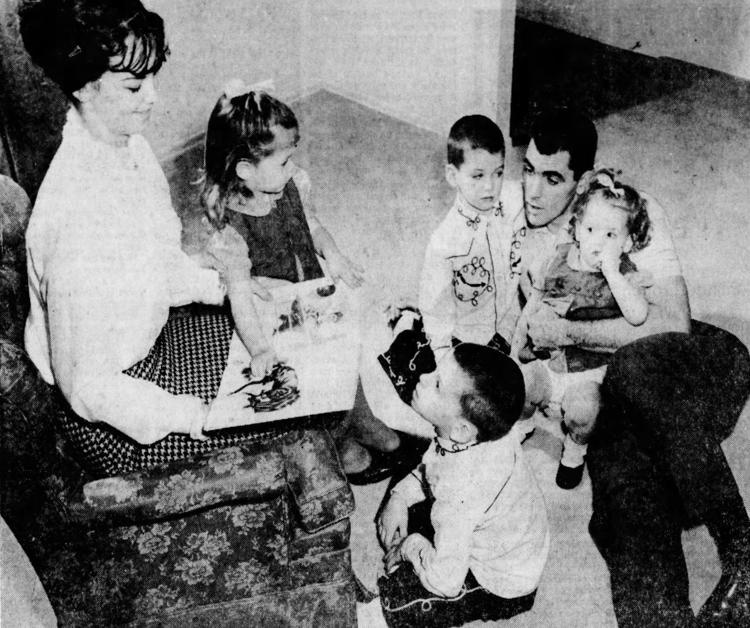 1966: Safe/out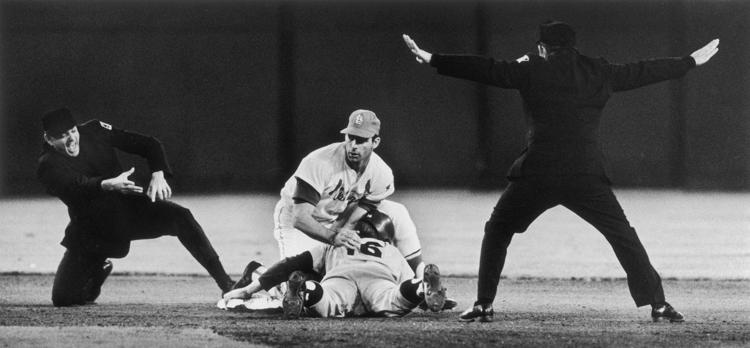 1967: World Series
1968: Mike Shannon, Roger Maris, Dick Sisler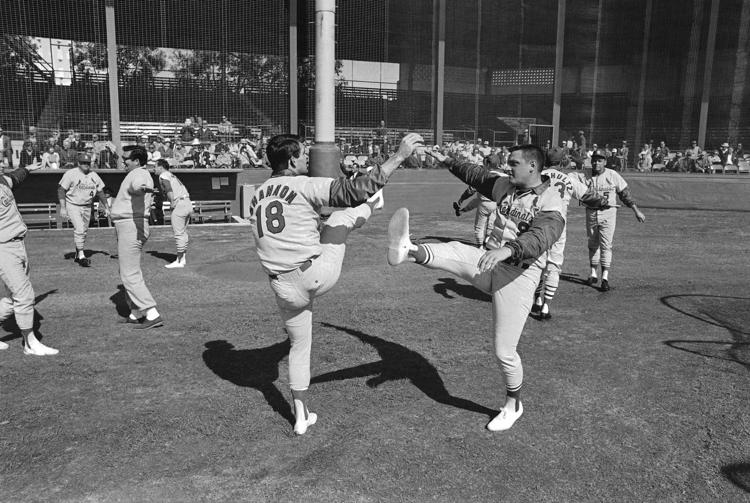 1969: Roger Maris, Vada Pinson, and Mike Shannon
1971: Mike Shannon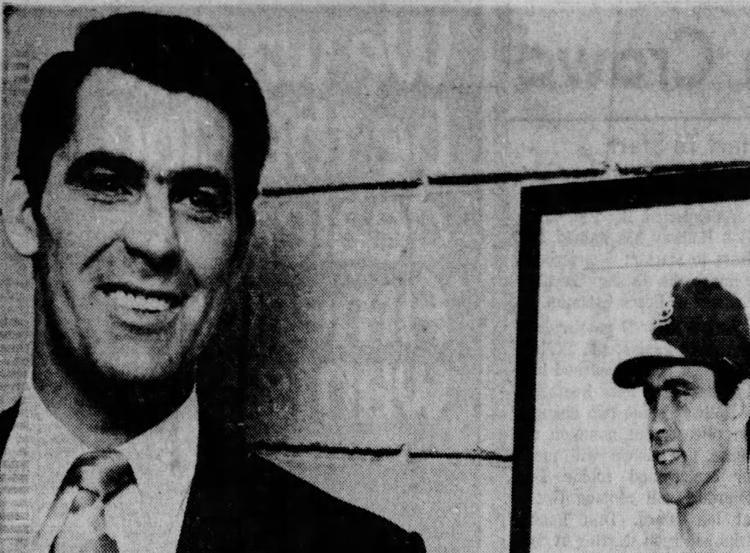 1975: Broadcast team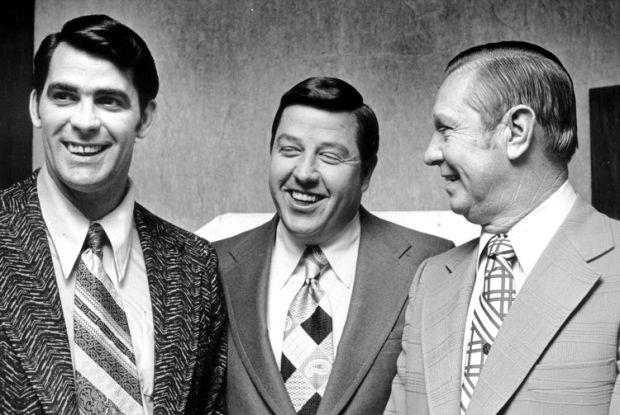 1977: Broadcast team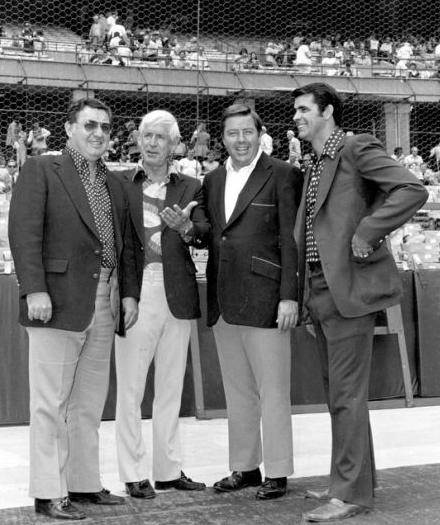 1990: Jack Buck and Mike Shannon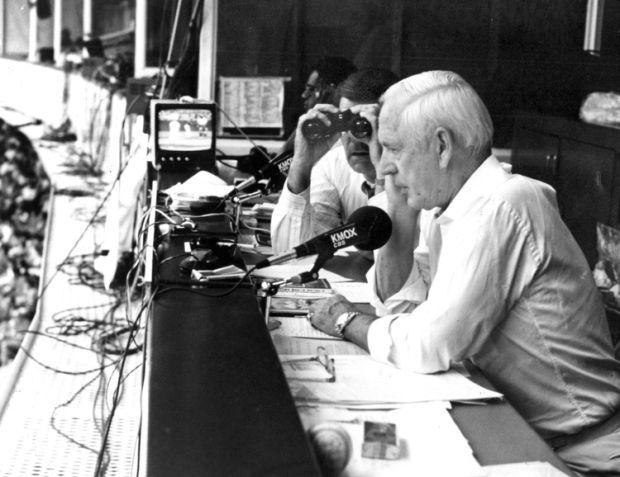 1991: Mike Shannon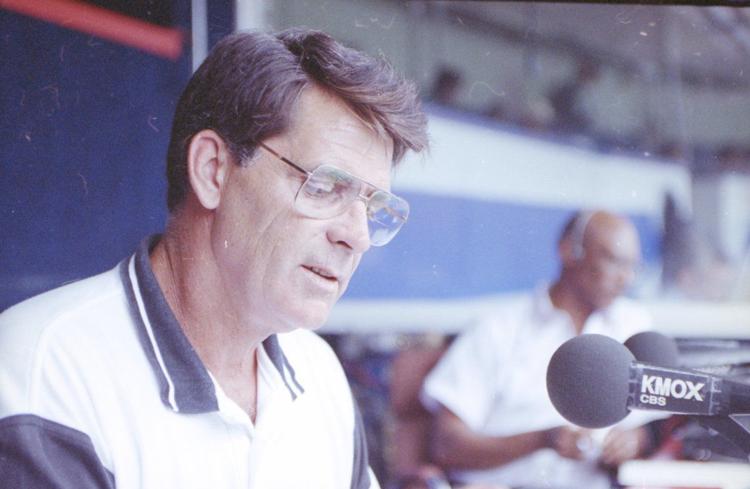 2001: Jack Buck and Mike Shannon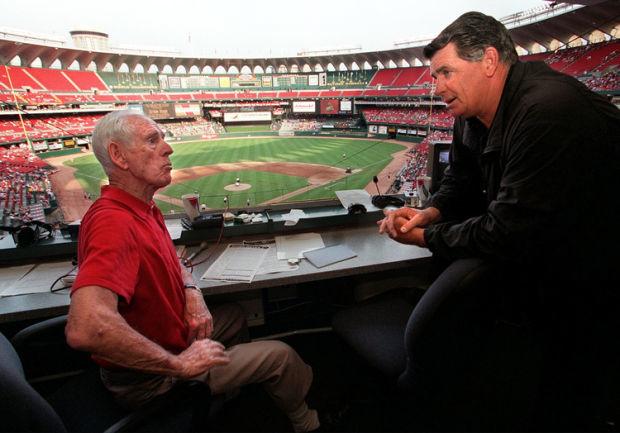 2002: Mike Shannon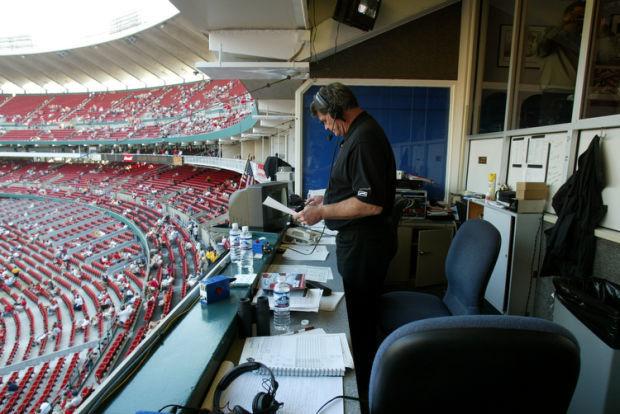 2002: St. Louis Cardinals broadcast team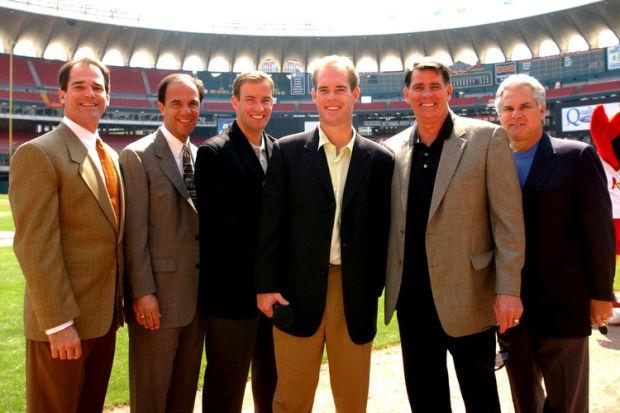 2005: Mike Shannon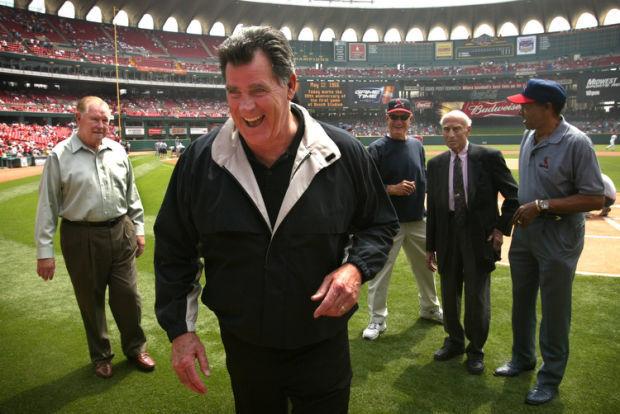 2005: Mike Shannon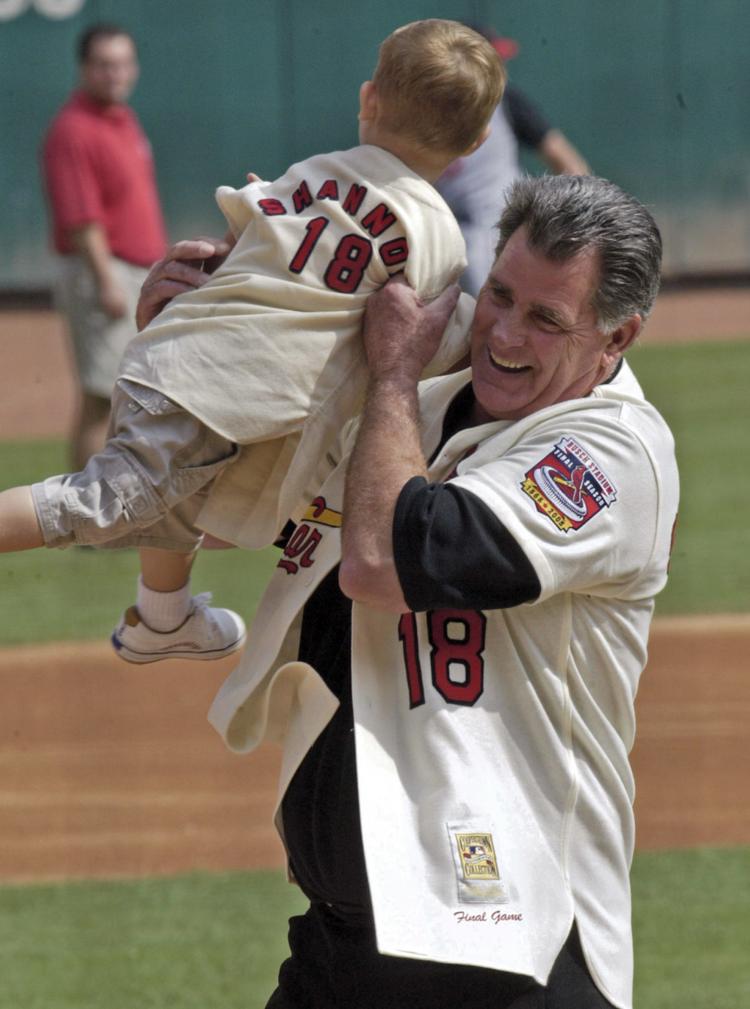 2005: Mike Shannon and George Bush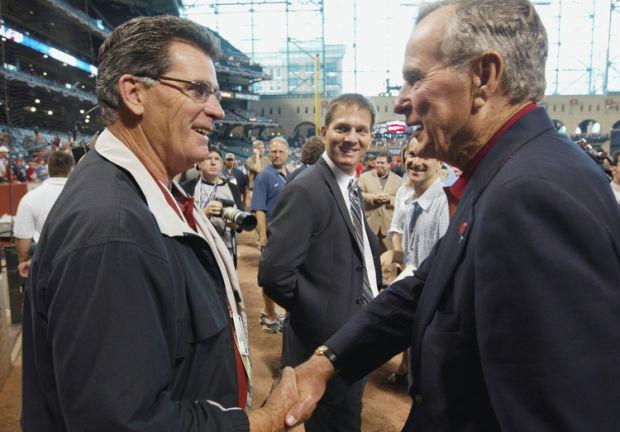 2008: Party at Shannon's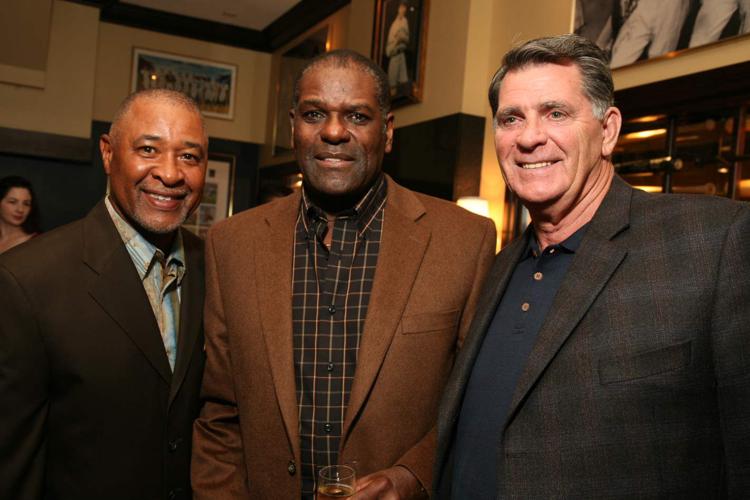 2013: Mike Shannon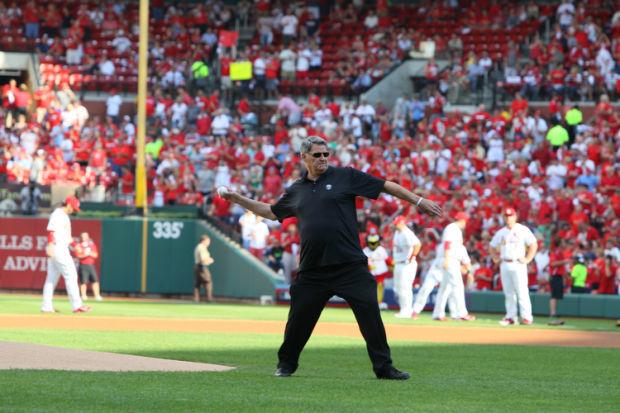 2013: Red Schoendienst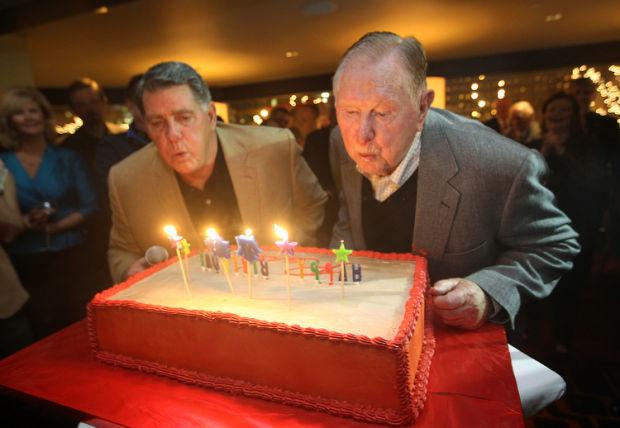 2013: World Series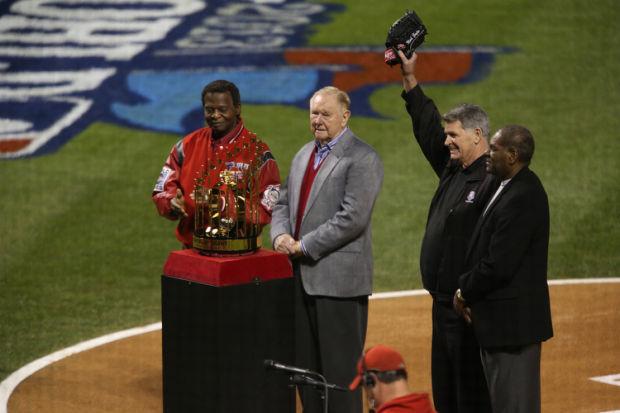 2013: World Series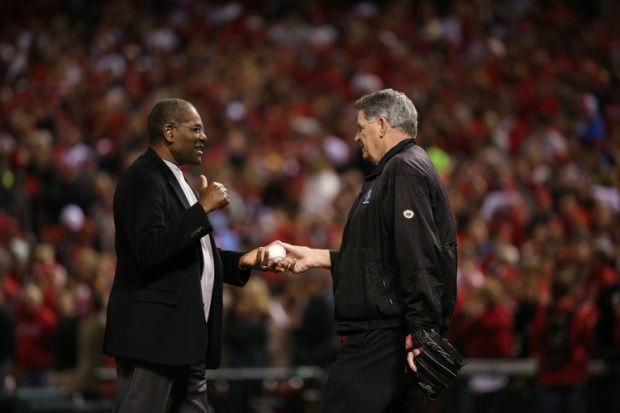 2018: Red Schoendienst remembered at Cathedral Basilica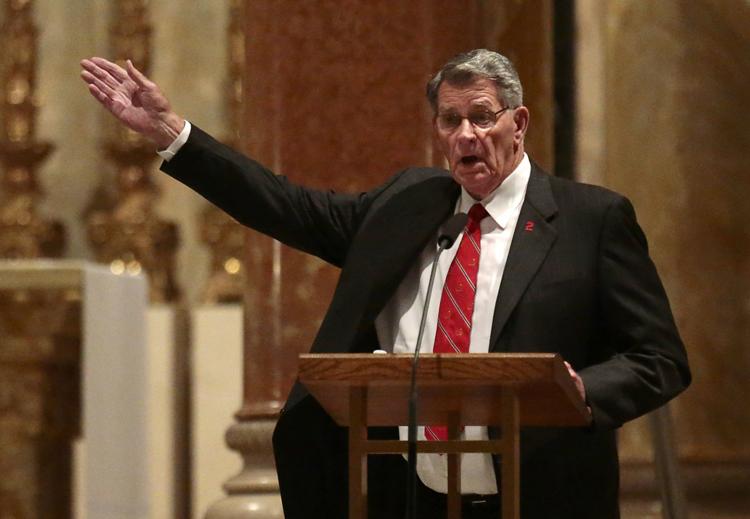 2019: Home opener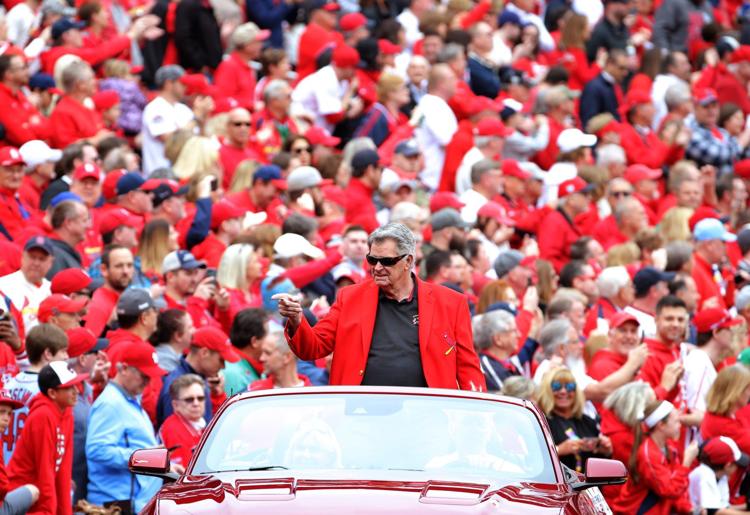 On the anniversary of his broadcast career, brush up on your Shannon-isms
"The right-hander is throwing up in the bullpen." It wouldn't be Cardinals baseball without Mike Shannon. Test your knowledge of these Shannon…