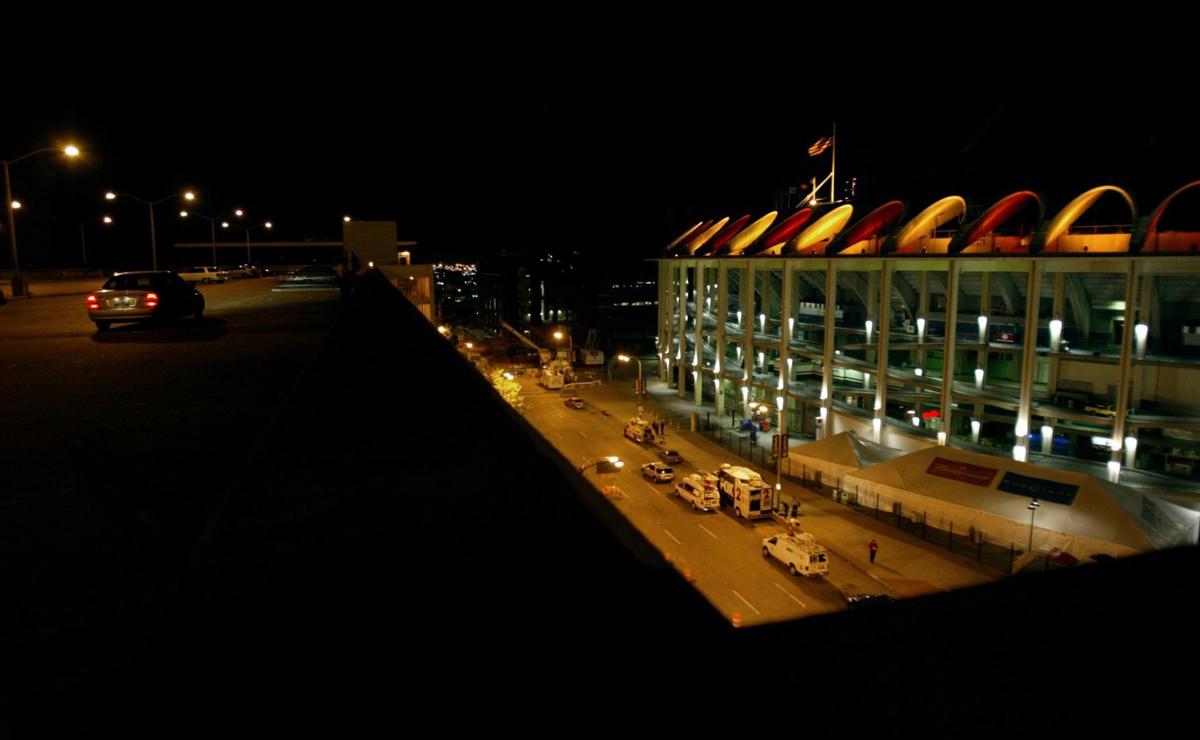 On Oct. 19, 2005, the Cardinals played the last game in Busch Stadium II, a loss to the Houston Astros in the National League Championship Series.
The ballpark opened in 1966 and was home to World Series champions in 1967 and 1982.
Here's a look back at the top moments at Busch II.
20. Vince Coleman and the tarp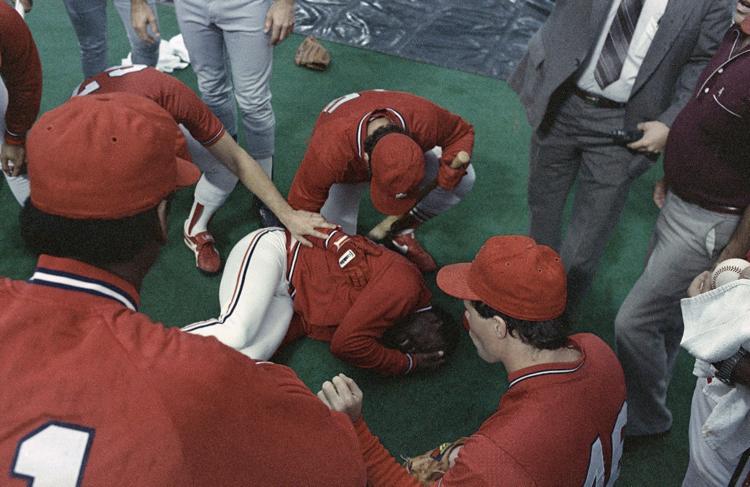 Vince Coleman was nearly swallowed by the automatic tarpaulin at Busch on Oct. 13, 1985. He missed the rest of the NLCS as the Cardinals beat the Los Angeles Dodgers but he was missed sorely as the Cardinals were upended by Kansas City in the World Series.
19. Laga leaves the park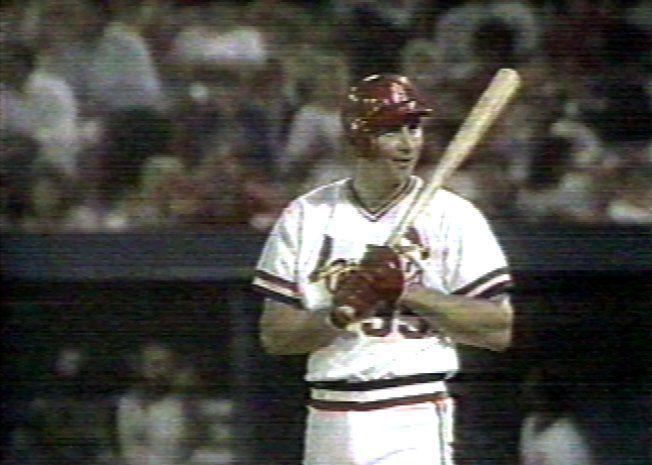 Journeyman Cardinals first baseman Mike Laga hit the only ball to leave Busch Stadium, on Sept. 15, 1986. He fouled a ball high on the first-base side, and the ball went out of the park and into a flower bed below.
18. Remembering Jack Buck and Darryl Kile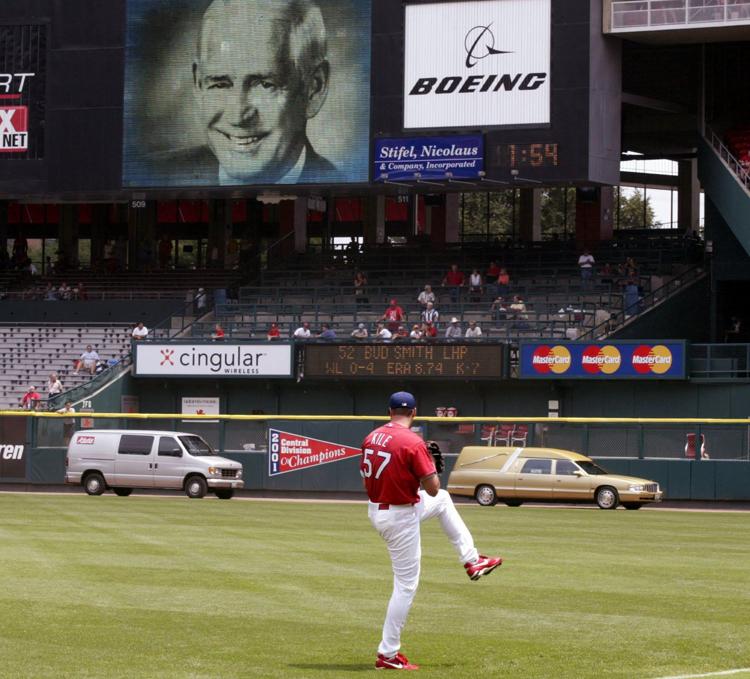 Solemn occasions became stadium landmarks in June 2002, when Busch was the site of funerals for Jack Buck and pitcher Darryl Kile, who died within four days of each other.
17. McGwire goes 545-feet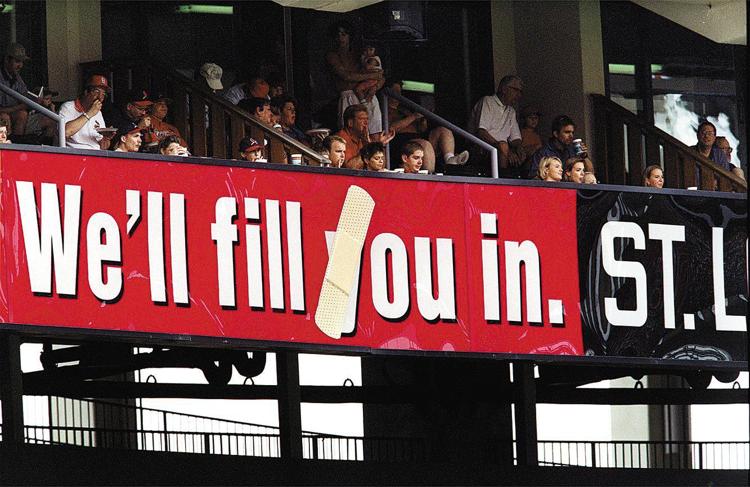 McGwire knocked a 545-foot homer off Florida's Livan Hernandez on May 16, 1998, and dented the Post-Dispatch sign well above the center-field wall. A huge Band-Aid adorned the sign the next day and for the rest of the season.
16. Oquendo takes the mound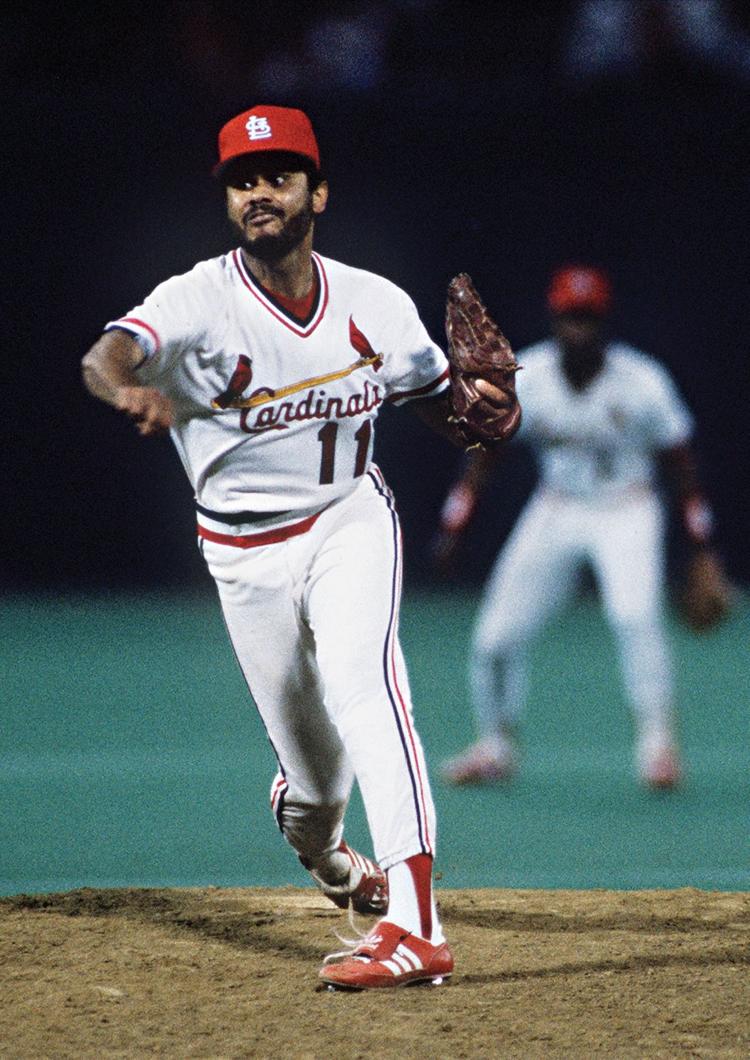 Current Cardinals coach Jose Oquendo became the first position player in 20 years to have a pitching decision when he worked four innings and suffered a 7-5 loss in 19 innings to the Atlanta Braves on May 14, 1988. The game lasted so long after midnight that fans came from bars that had closed to get a nightcap at Busch. Supersub Oquendo barely could raise his arm the next day but was afraid to tell manager Whitey Herzog that he couldn't play center field.
15. Seat cushion night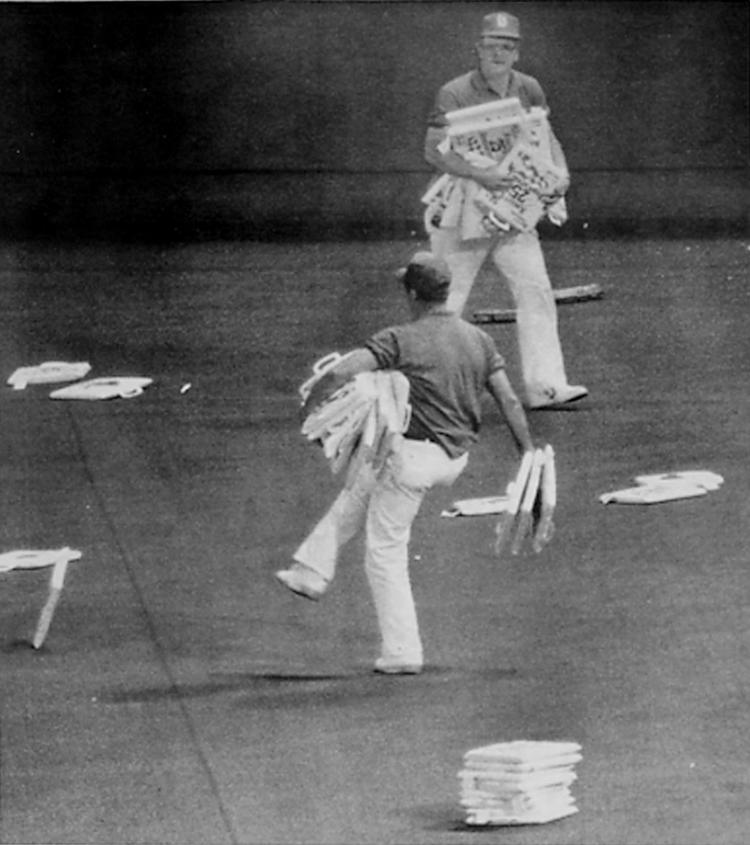 Tom Herr hit a 10th-inning, game-winning grand slam to beat the "Pond-scum Mets" on April 18, 1987. It was Seat Cushion Night, and for obvious reasons after the sellout house celebrated this moment -- the last Seat Cushion Night at Busch.
14. Roger Freed's grand slam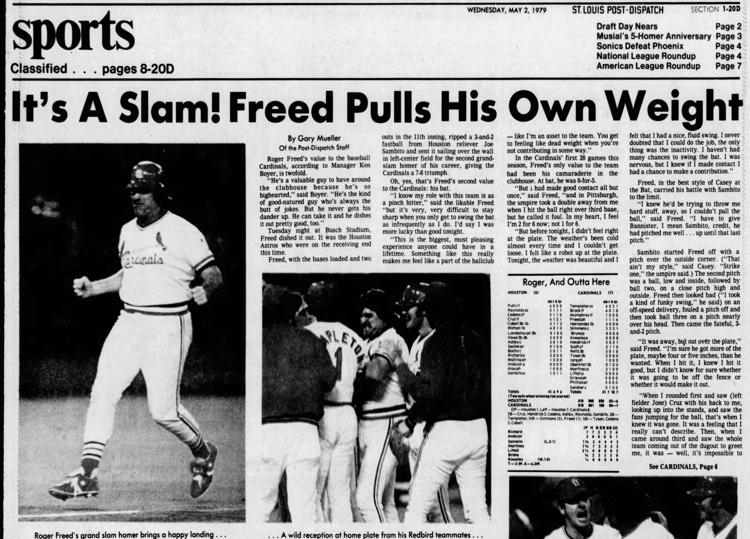 Roger Freed, who had been reported headed to Class AAA by this scribe, belted a pinch-hit grand slam off Houston's Joe Sambito to erase a three-run lead in the 11th inning on May 1, 1979. Said Freed: "Tell Rich Hummel that home run was not in Springfield."
13. Brummer steals home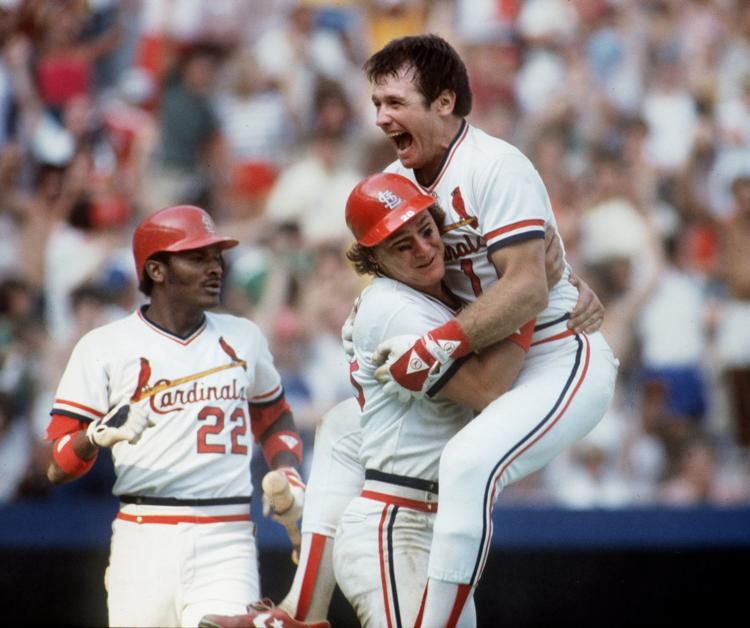 Glenn "Tractor Head" Brummer stole home -- with two outs and an astonished third-base coach watching -- to win a 12-inning game with the San Francisco Giants on Aug. 22, 1982. The pitch probably would have been strike three to batter David Green if the catcher had waited to catch the ball behind the plate and if umpire Dave Pallone hadn't abandoned his post to get a better angle on the slide.
12. Carlton whiffs 19 Mets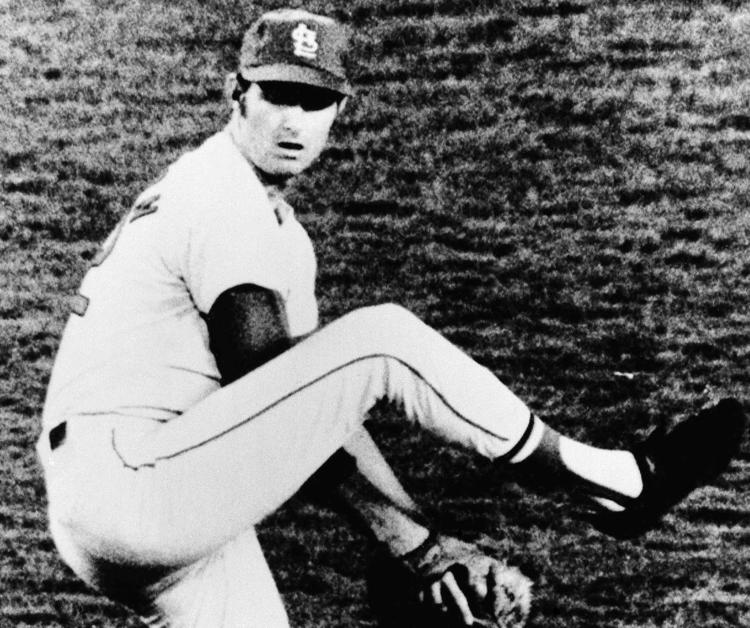 Lefthander Steve Carlton, who unfortunately gained most of his 300-plus victories with the Phillies, set a major league record in a Cardinals loss on Sept. 15, 1969. He fanned 19 New York Mets, but Ron Swoboda hit two two-run homers in a 4-3 victory by the eventual world champions.
11. 1966 All-Star Game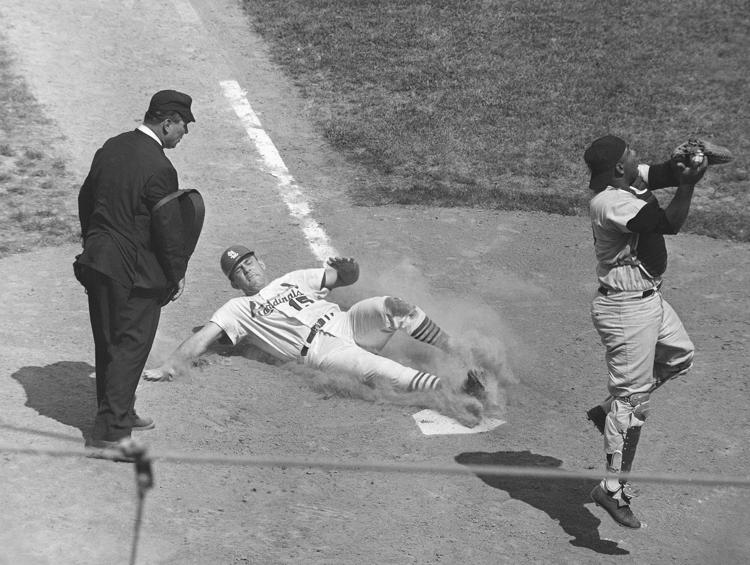 The 1966 All-Star Game. Gibson, one of the pitchers selected to the NL squad, stayed at the hotel and relaxed in the pool as he rested a sore arm. The other All-Stars played on in 100-degree-plus heat in the only All-Star Game staged at the stadium.
10. Forsch fires a no-hitter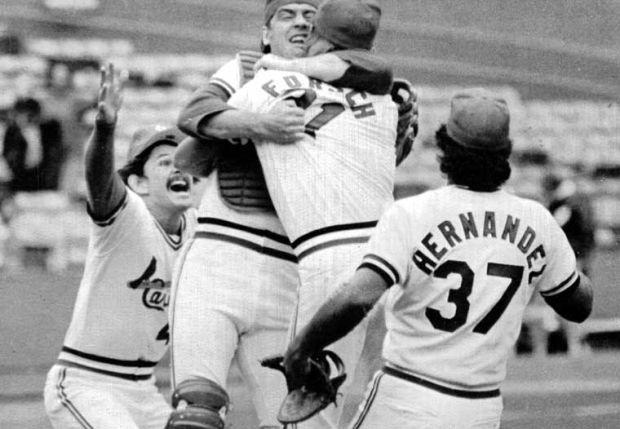 Bob Forsch threw the first of his two no-hitters, against Philadelphia on April 16, 1978. The no-hitter was the first tossed at Busch Stadium. Forsch's second, in 1983 against Montreal, was the last.
9. Brock swipes 105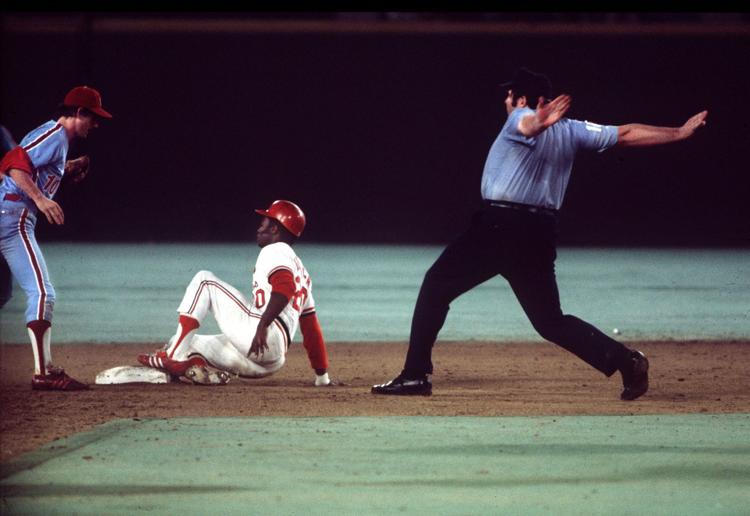 Brock swiped bases Nos. 104 and 105, breaking Maury Wills' single-season record, on Sept. 10, 1974, against Philadelphia. He would motor his way to 118 before the season ended.
8. Gibby sets a World Series record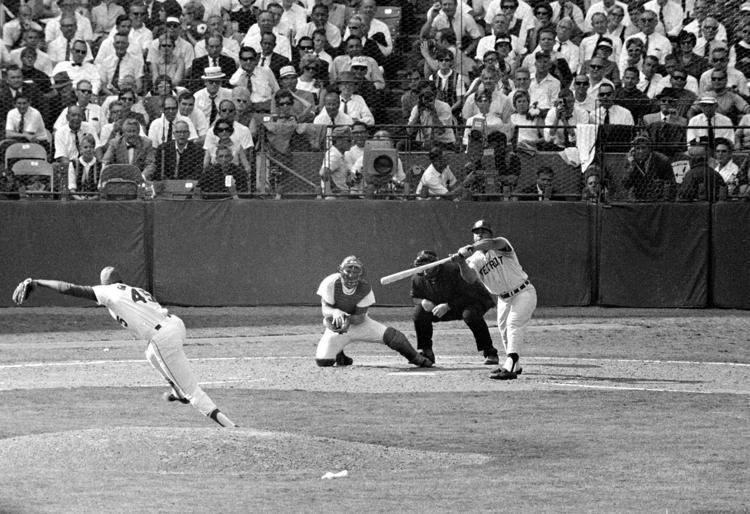 Gibson set the World Series record of 17 strikeouts in Game 1 of the 1968 World Series against the Detroit Tigers.
7. No. 3,000 for Gibson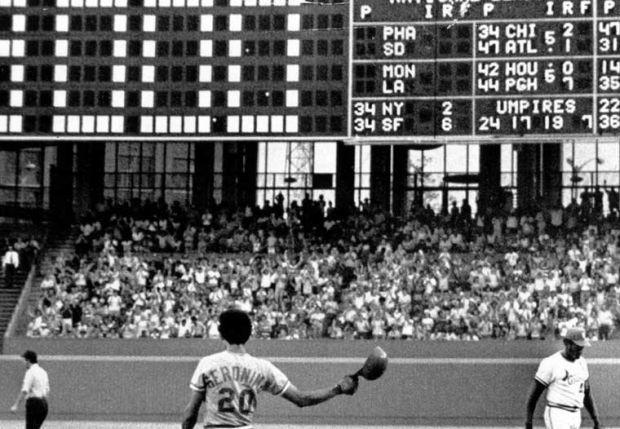 Bob Gibson's 3,000th strikeout came against Cincinnati's Cesar Geronimo on July 17, 1974. Gibson, the second pitcher to reach this plateau, ranks this one ahead of No. 8 on the list "because I knew I was going to get to 3,000. I didn't know I'd get 17."
6. and 3,000 for Brock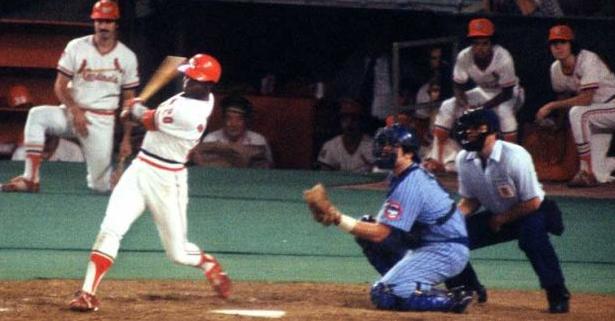 Lou Brock's 3,000th hit, on Aug. 13, 1979, off Chicago's Dennis Lamp. Brock's Hall of Fame candidacy hardly needed validation, but 3,000 hits to go with his 900-plus steals punched his ticket.
5. Big Mac hits 70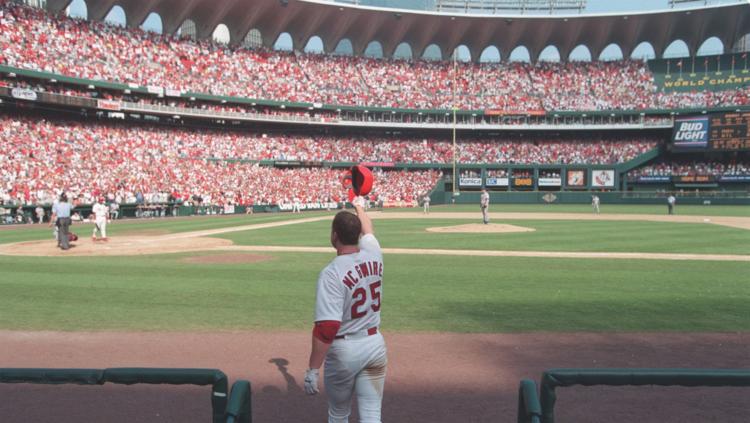 McGwire's 70th homer, on Sept. 28, 1998, capped a two-homer day and gave him a record that would stand for three years. Ultimately, it would be challenged amid the steroids controversy.
4. ... but first he hit No. 62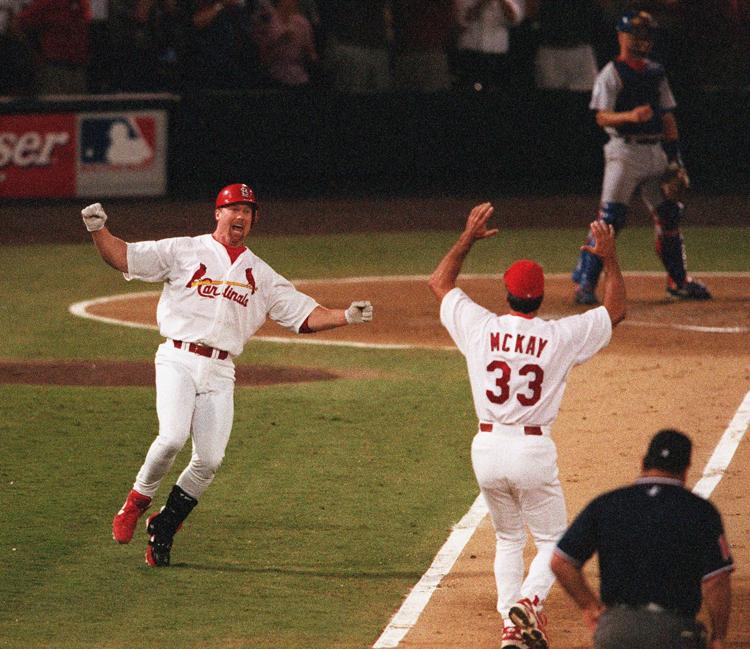 Mark McGwire's 62nd homer, breaking Roger Maris' mark, on Sept. 8, 1998. At the time, with Sammy Sosa chasing him, no one knew that McGwire would even win the home run title.
3. Edmonds' walk off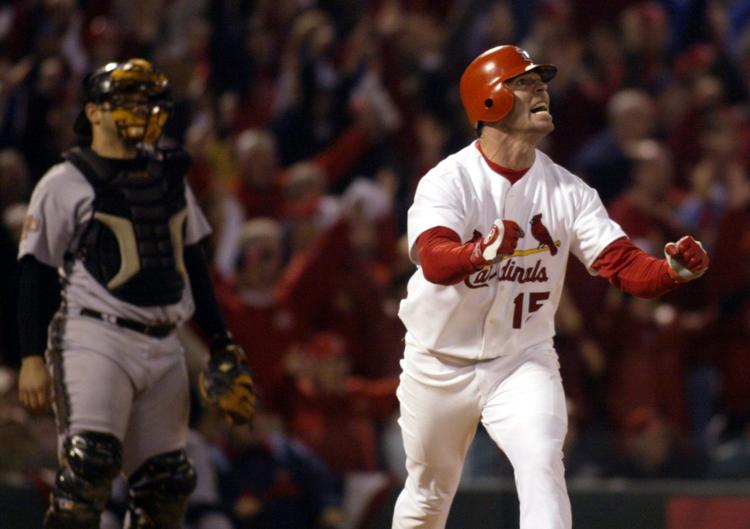 Jim Edmonds' combo of Games 6 and 7 in the 2004 NLCS. He won the sixth game with an extra-inning homer. He turned around the seventh with a diving catch in center field that saved two runs and led the Cardinals into the World Series for the first time in 17 years.
2. Ozzie's shot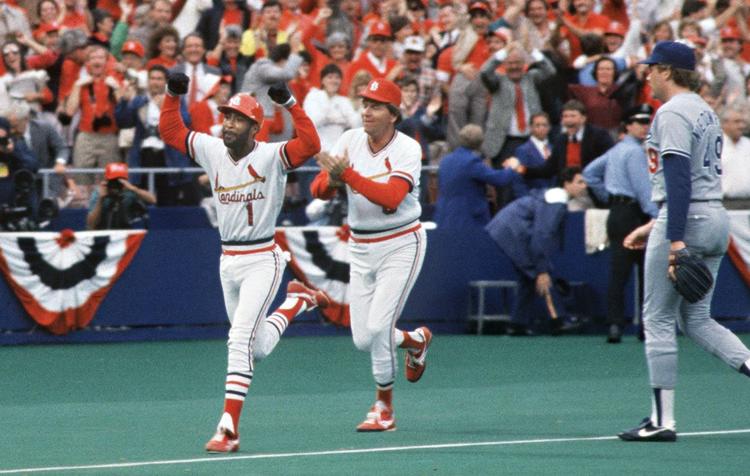 "Go crazy, folks, go crazy." That was the late, great Jack Buck's exhortation following Ozzie Smith's memorable, game-ending homer against the Dodgers in Game 5 of the 1985 National League Championship Series.
1. 1982 World Series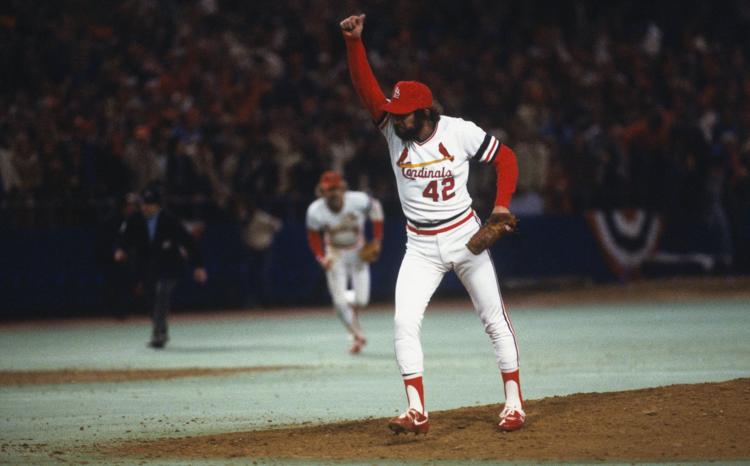 Since the World Series is the pinnacle of this sport, the only time the Cardinals clinched the Series on their home turf at the current Busch Stadium (1982), ranks first. Bruce Sutter fanned Milwaukee's Gorman Thomas on a high fastball to end a World Series championship drought of 15 years.
A look back at today in history as seen through our archives.