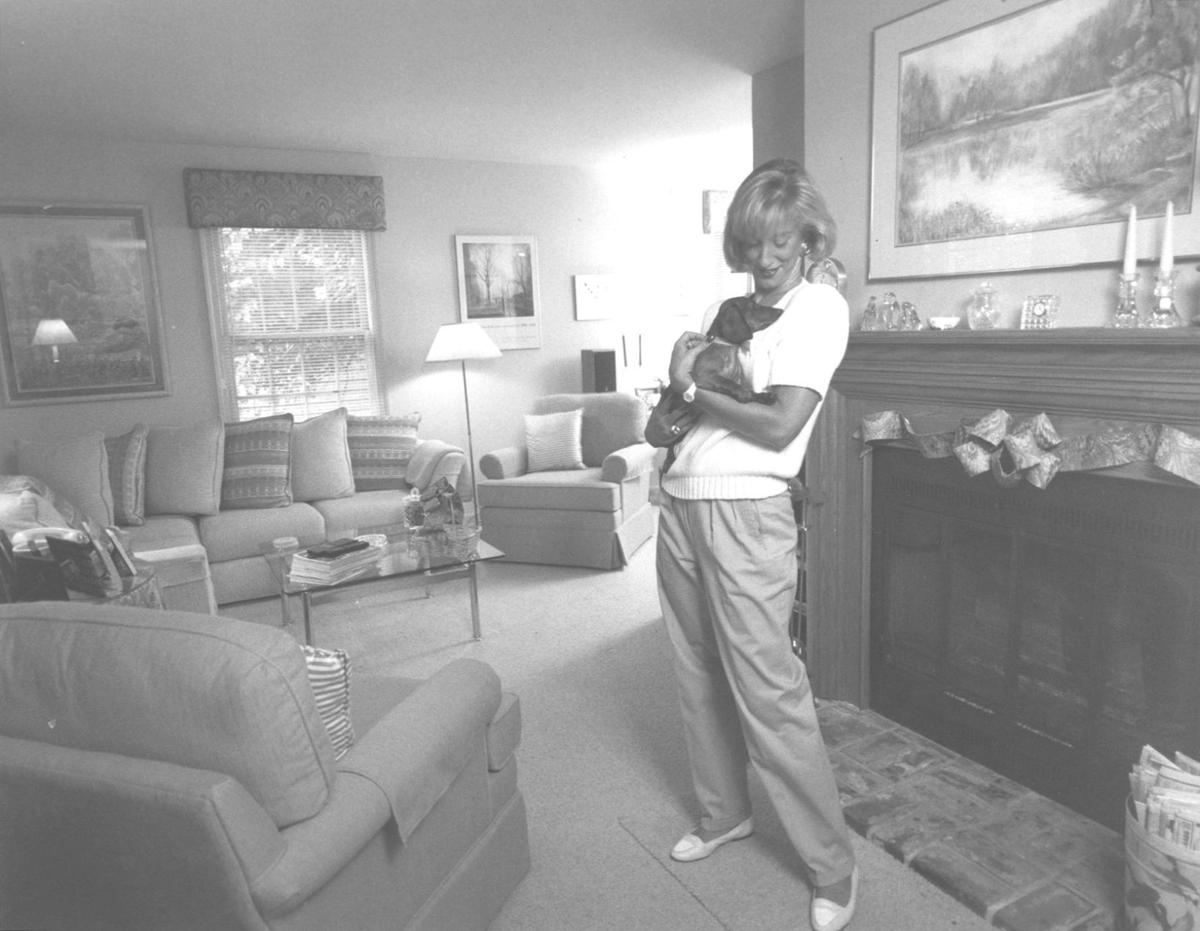 The death of TV personality Mary Phelan in a  car accident on Dec. 20, 1998, came as shocking news to many St. Louisans. She had become a familiar voice and face through more than a decade of broadcasting. Here was our original report and recollections from her colleagues.
Former KMOV-TV (Channel 4) reporter and anchor Mary Phelan Baudendistel died Sunday morning from injuries suffered in an auto accident Saturday night.
Baudendistel, who turned 37 on Dec. 5, died at 11:30 a.m. at St. John's Mercy Medical Center, and her family donated her organs. Baudendistel had been on St. Louis television since 1990 but left Channel 4 in August to prepare for her wedding.
She married Dr. Allen Baudendistel, an anesthesiologist at Missouri Baptist Medical Center, on Nov. 28 and had recently returned from a honeymoon in the Caribbean, friends said Sunday.
"This is going to blow a lot of people away," said Al Wiman, health reporter for KMOV-TV. "She touched so many people."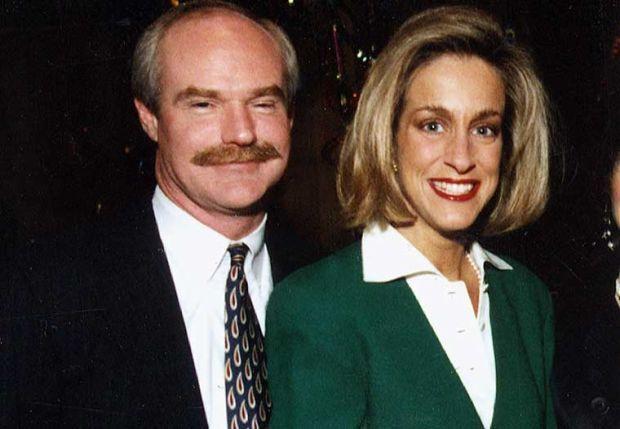 The accident happened about 7 p.m. Saturday on southbound Interstate 270 just north of Olive Boulevard.
St. Louis County police said Allen Baudendistel was driving in the far left lane when traffic slowed to a halt because a vehicle ahead began having mechanical problems.
As the traffic slowed, another car hit Baudendistel's car from behind and pushed it into a pickup in front of the car. Mary Phelan Baudendistel was the only person seriously injured in the crash. She apparently suffered serious head injuries. Police said she was wearing a seat belt. All other drivers or passengers were treated at local hospitals and released.
No charges or citations were issued at the scene. Police did draw blood samples from the drivers for blood-alcohol tests, a standard practice for these types of accidents, said Rick Eckhard of the St. Louis County police. He said investigators reported there were no indications any of the drivers had been drinking.
Baudendistel, a native St. Louisan, left KMOV-TV (Channel 4) after working at the station for nearly eight years. After leaving, she took a job as director of sales and marketing for the Boone Valley Classic golf tournament.
She had no TV experience before beginning at KMOV as a reporter in 1990 and moving to an anchor position in 1991.
While working at KMOV, she also was host to a morning radio show on KEZK-FM (102.5). She started her broadcasting career at Missourinet in Jefferson City in 1984 and moved to KMOX radio in 1986.
Many of her former co-workers at Channel 4 spent Sunday morning at the hospital and were stunned by her death. They said Baudendistel, who won four local Emmys, would be remembered for her energy in and out of the newsroom and a reporting style that was aggressive as well as compassionate.
Channel 4 anchor Larry Conners said Baudendistel was full of energy and joy, but could always be counted on to handle the emotionally wrenching stories, too.
"She made sure that the emotions and sorrow of those grieving were not trampled on," Conners said.
Channel 4 anchor Julius Hunter said in a statement that "Mary was not a moper. She did not weep publicly nor complain about little stuff. Here was a woman who made more lemonade out of life's lemons than anybody I've known."
Wiman said: "She was just as vivacious and nice at 6 a.m. as she was at 6 p.m. She was never anything but on and up," Wiman said. "Knowing her was like having your own supply of vitamins."
Baudendistel also was involved in several charities around the St. Louis area, including the National Council of Jewish Women, Women of Achievement of St. Louis and The Scholarship Foundation of St. Louis. She also worked as a volunteer and fund-raiser for several area charities.
She was an accomplished musician and was a member of the St. Louis Symphony Chorus. She was known for singing the national anthem at local sporting events.
A funeral Mass will be celebrated at 10 a.m. Wednesday at Our Lady of the Pillar Catholic Church, 401 South Lindbergh Boulevard in Creve Coeur. Burial will be private. Memorial donations can be made to the Missouri Botanical Garden and the Animal Protective Association. She served on the boards of both organizations.