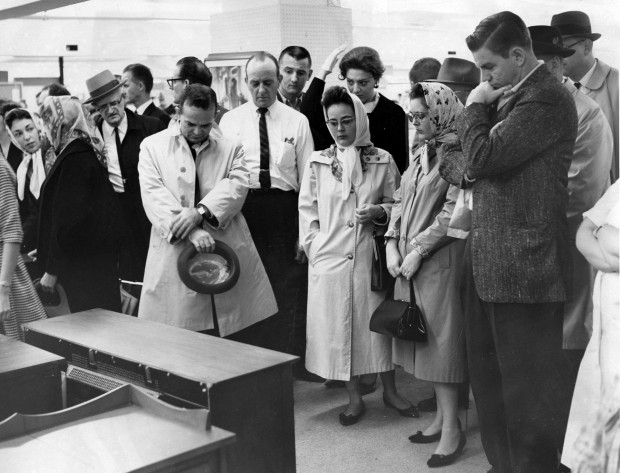 ST. LOUIS • A chilly rain fell. Religious leaders gathered in a church to promote a civil rights march. Republicans met downtown under a "Beat Kennedy" banner.
The day's Post-Dispatch carried an editorial cartoon lampooning President John F. Kennedy's troubles among Texas Democrats. He was in Dallas on that Friday, Nov. 22, 1963, to face down dissidents and rally friends. The cartoon showed two cowboys in a gunfight, their bullets whizzing over Kennedy's head.
The Rev. Walter Wagner, director of the St. Louis Conference on Race and Religion, was speaking to reporters at 12:45 p.m. when word reached him that Kennedy had been shot. The ministers began praying for the president.
At the Hotel Jefferson, the GOP banner disappeared. "We are Americans first and Republicans second," said William E. Miller, meeting spokesman.
With the first news bulletins, frantic people grabbing for telephones overwhelmed the circuits. They gathered around office radios and jammed appliance stores to follow the jumbled live TV news reports. At Eighth and Olive streets, an elderly woman stood dazed in the rain, holding her soaked shopping bags and mumbling through tears, "My God, my God."
Post-Dispatch editors stopped the presses and yanked the cartoon. And at St. Patrick's School, Sixth and Biddle streets, a fourth-grader asked, "What will happen now, Sister?"
Americans everywhere were jolted into shock. As with Pearl Harbor or 9/11, anyone old enough to have heard the news remembers exactly what they were doing when they did.
Gathering their wits, many people headed for churches. Mourners packed St. Francis Xavier Church at St. Louis University for a requiem Mass, sung by the Jesuit Scholastic Choir.
At the Military Personnel Records Center in Pagedale, clerks grabbed the file of the suspected assassin, former Marine Lee Harvey Oswald, who had received an undesirable discharge in 1960. They rushed it to Scott Air Force Base for a flight to Washington.
That evening, the ministers resolved to hold their march downtown Sunday as planned, saying the assassination gave it "new meaning and depth."
Department stores closed for the weekend. The St. Louis Symphony canceled its concert with Bob Keeshan, star of the Captain Kangaroo children's TV show.
The march drew 30,000 mourners, many holding transistor radios to their ears, who filled Market Street to the Old Courthouse. Mayor Raymond R. Tucker told them the gathering "would have been gratifying to the late president."
Almost everything was closed Monday for the funeral in Washington - all except the churches. Somber crowds gathered in the Catholic and Episcopal cathedrals, and in Graham Chapel at Washington University, where Chancellor Thomas H. Eliot said, "No president can outlaw or prevent abuse and hatred. That is up to us."
Look Back: JFK Assasination, Nov. 22, 1963
Look Back: JFK Assasination, Nov. 22, 1963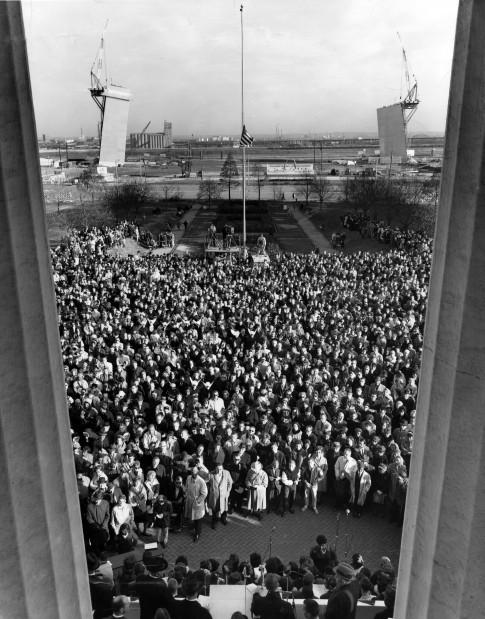 Look Back: JFK Assasination, Nov. 22, 1963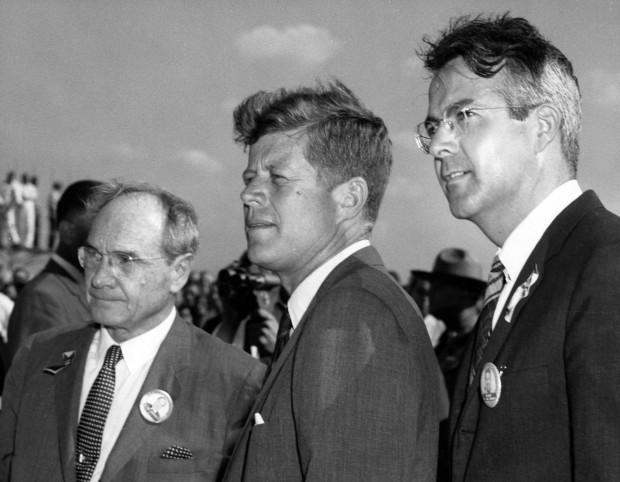 Look Back: JFK Assasination, Nov. 22, 1963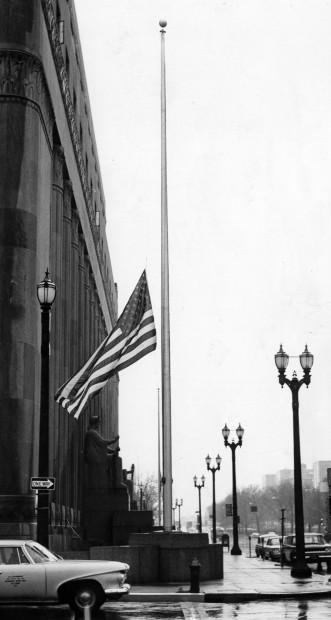 Look Back: JFK Assasination, Nov. 22, 1963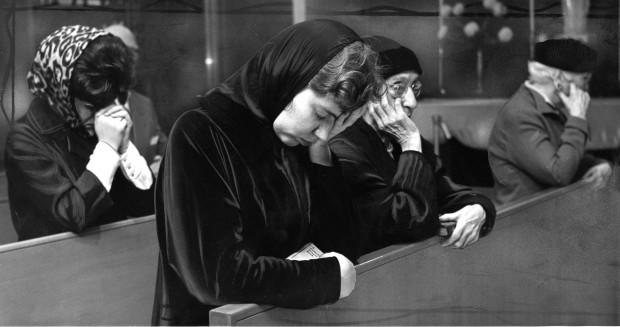 Look Back: JFK Assasination, Nov. 22, 1963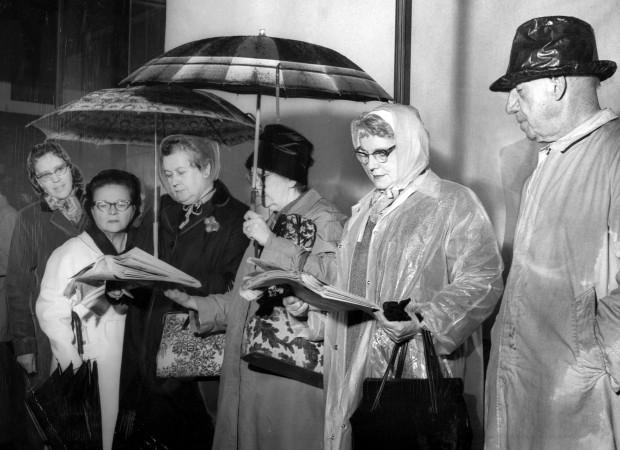 Look Back: JFK Assasination, Nov. 22, 1963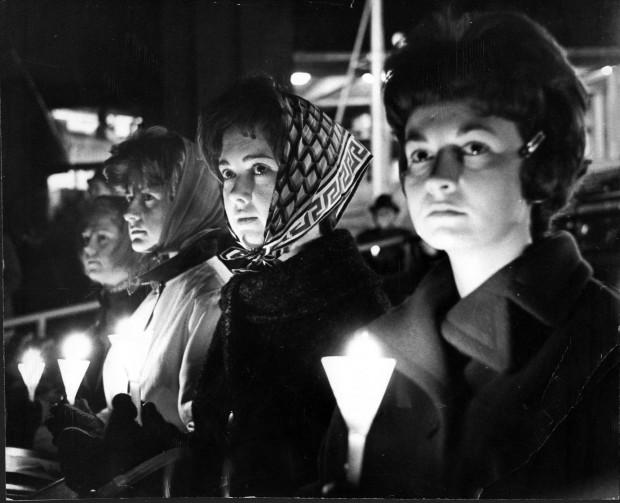 Look Back: JFK Assasination, Nov. 22, 1963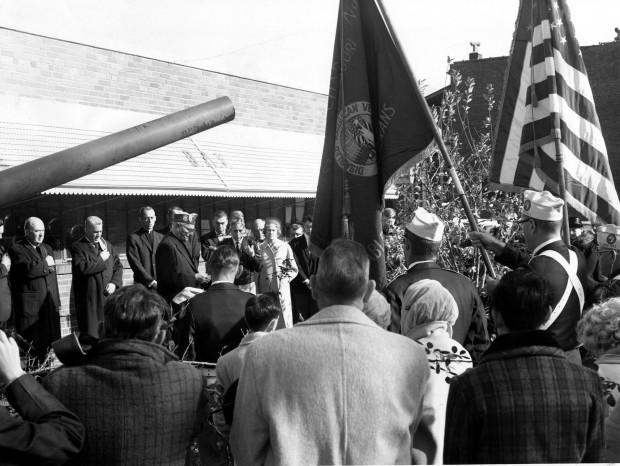 Look Back: JFK Assasination, Nov. 22, 1963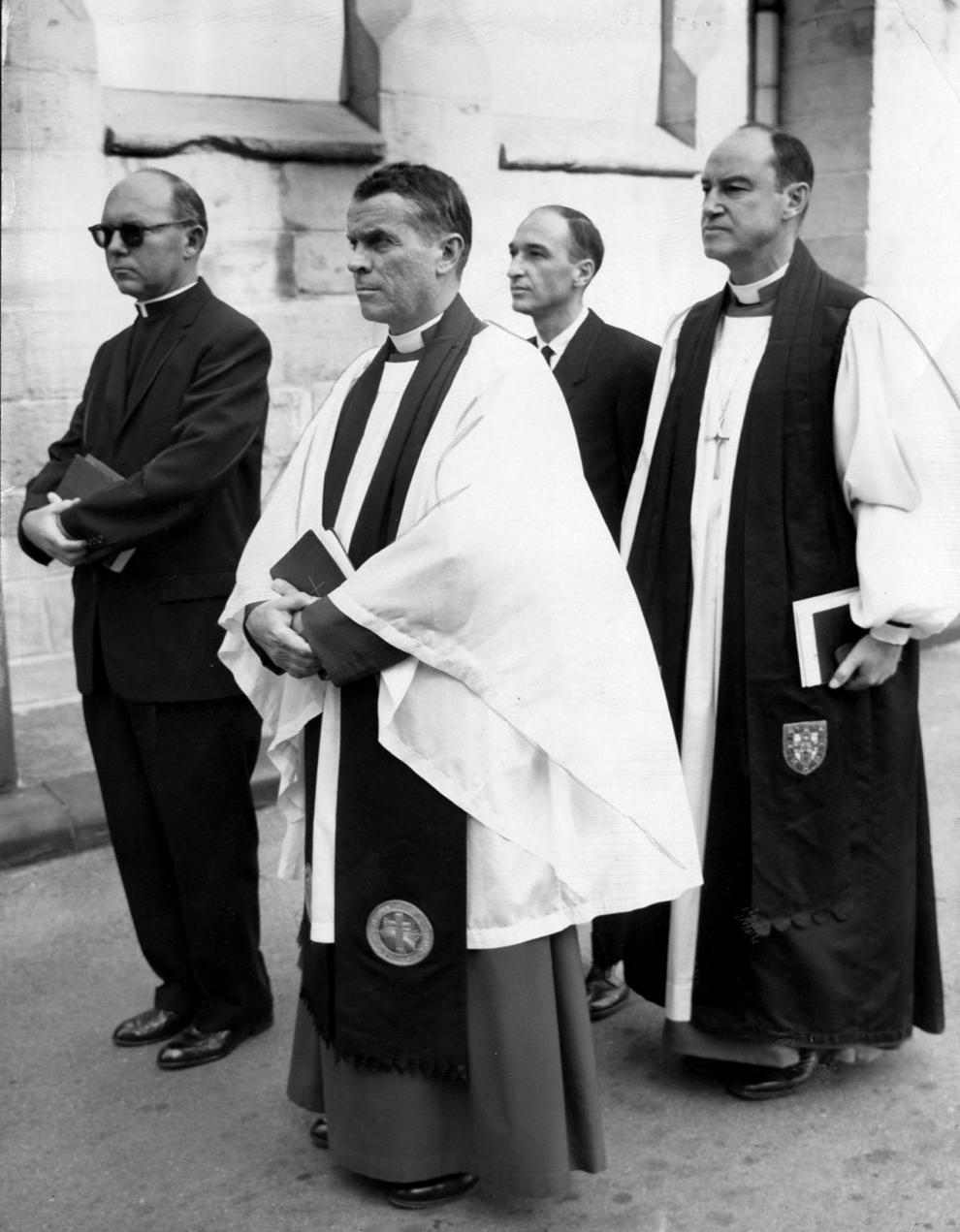 Look Back: JFK Assasination, Nov. 22, 1963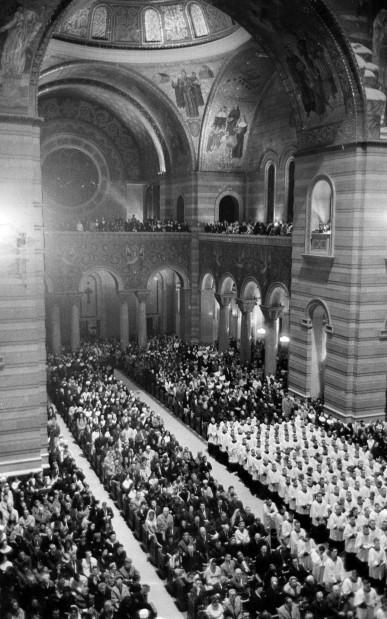 Look Back: JFK Assasination, Nov. 22, 1963