The day the Billikens sat atop the world of college basketball
In 1948, the Saint Louis Billikens demolished the field in the National Invitation Tournament in New York to lay claim to the best team in college basketball.
The Billikens won the NIT at a time when it, not the NCAA tournament, was considered college basketball's premier event. Ed Macauley scored 24 points as SLU, which finished with a 24-3 record under first-year coach Ed Hickey, beat New York University 65-52 in the final at Madison Square Garden. Three days later, the team arrived at Union Station by train and was greeted by 15,000 fans for a parade.
"It was like a fairy tale," Macauley once told the Post-Dispatch. "St. Louis never had seen anything like that. But we didn't really feel special. It was family, all those people, and you don't feel special with family."
Here is coverage from the March 18, 1948 edition of the Post-Dispatch.
The team and their prize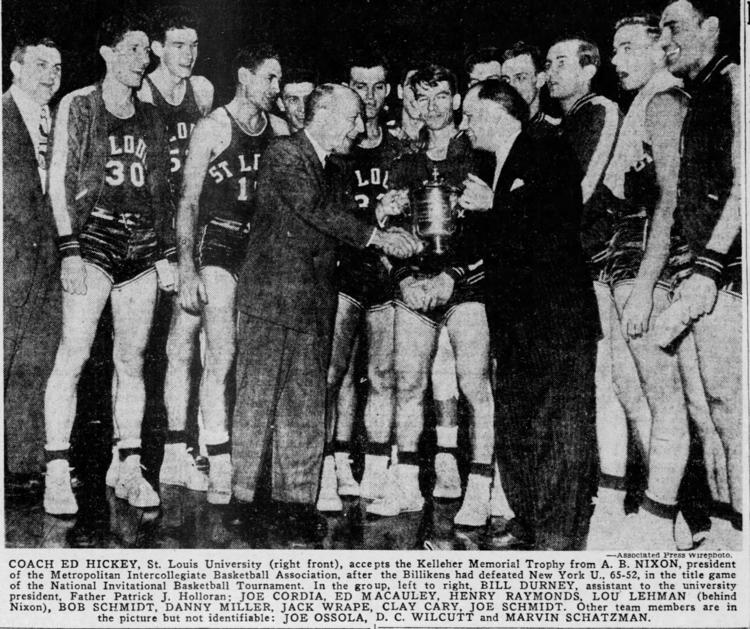 The home-grown kids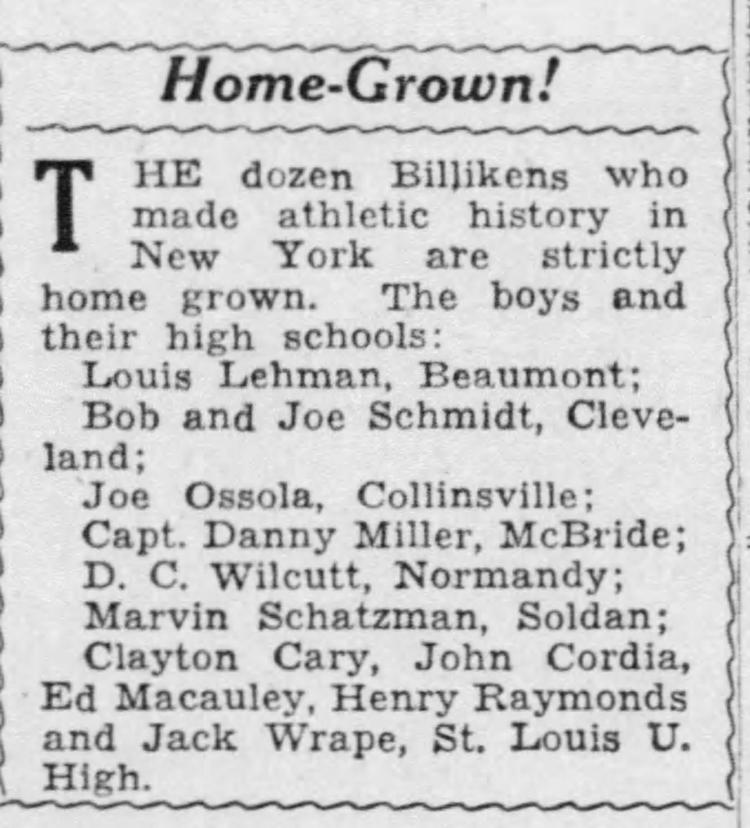 "Easy Ed" the MVP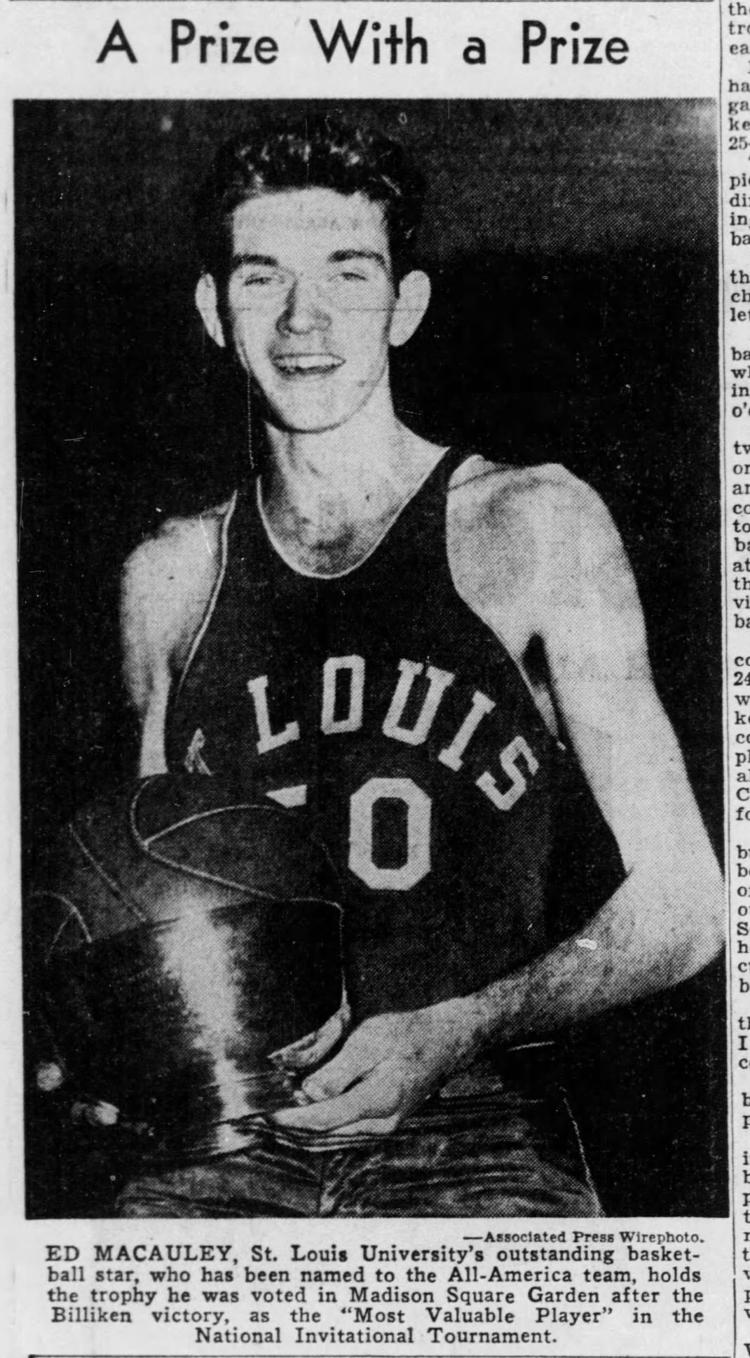 Raves from the New York writers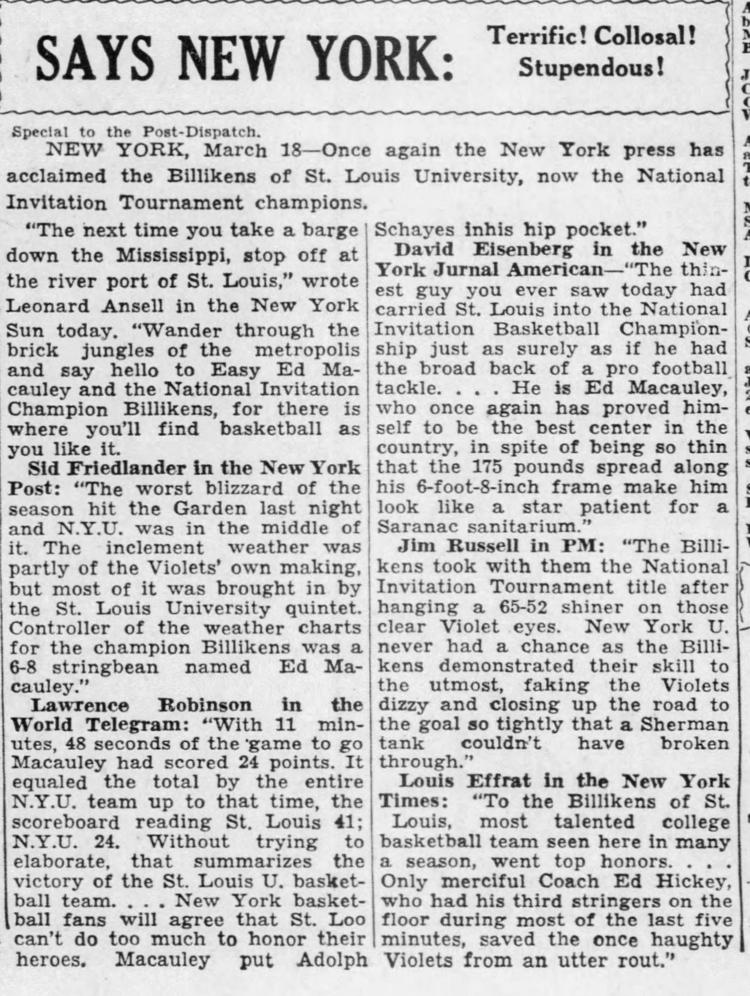 The sports page from March 18, 1948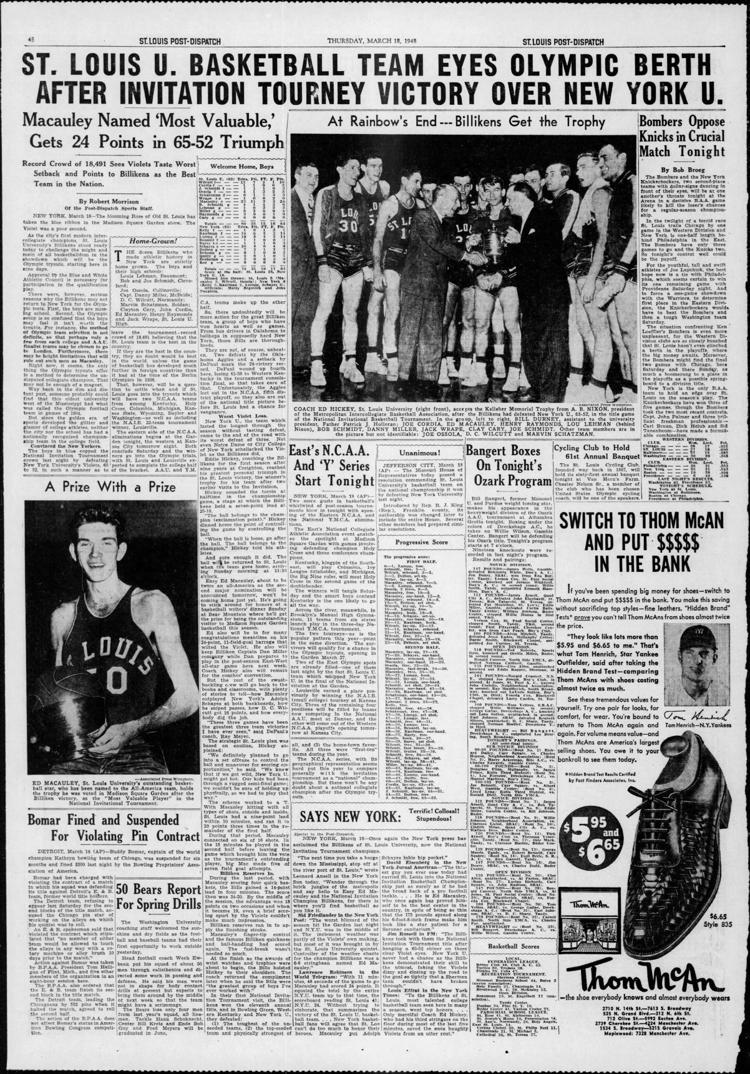 A welcome party is planned