Late in the evening of Sept. 7, 1993, or actually very early on the morning of Sept. 8, Cardinals outfielder Mark Whiten came to bat in the ninth inning of a game in Cincinnati that the Cardinals led 13-2.
"The bat boy said, 'Are you going to try to hit another home run?'" Whiten recalled. "I said, 'I didn't try to hit the first three. Why should I try now?'"
Not trying, Whiten ripped his record-tying fourth homer of the game at Riverfront Stadium as hard-throwing Reds reliever Rob Dibble supplied much of the power with his high 90s mph fastball.
Many in the crowd of 22,606 already had left, having seen the home team win the first game of a twi-night doubleheader 14-13 and little knowing that a player on the other side would have just one homer through five innings in the nightcap but would finish with four.
Scooter Gennett's similar performance for the Reds against the Cardinals last season brought Whiten back to the forefront.
"I find it weird that they still call me after somebody does it — because there have been five people to do it since I did," Whiten said by telephone from the Tampa, Fla., area.
He is one of just 18 players to hit four homers in a game. In order, he hit a grand slam, two three-run homers and a two-run shot, driving in 12 runs to tie former Cardinal "Sunny" Jim Bottomley's major-league record for one game.
According to the Elias Sports Bureau, Gennett tied Whiten for the second fewest career homers (38) before hitting four home runs in a game. Bobby Lowe (in 1894) had the fewest (28) while Carlos Delgado and Willie Mays had the two highest career totals with 299 (in 2003) and 281 (in 1961), respectively.
Whiten said that night did not — or has not — significantly altered his life.
"Nothing really changed," he said. "It was just another day at the ballpark."
In keeping with that theme, Whiten was introduced by Cardinals manager Joe Torre to Giants Hall of Famer Mays a couple of days later in San Francisco. Whiten, while pleased to meet Mays, was not overcome with the moment.
"He's another man," said Whiten at the time.
"When it comes to ballplayers, when you meet other ballplayers, it's like meeting another normal guy, even though he accomplished what he did."
Whiten did allow that that Tuesday night in 1993 was "the most memorable night of my career, for sure."
It wasn't exactly the liftoff for his career, though. Whiten finished that season with 25 homers but never hit that many again. He totaled 22 for three teams in 1996. He would spend just one more season with the Cardinals after his big night, being traded to Boston in April 1995 for St. Louisan Scott Cooper — an American League All-Star third baseman.
Walt Jocketty had taken over just the previous year as Cardinals' general manager and the club had three other regular outfielders — Ray Lankford, Brian Jordan and Bernard Gilkey.
THE BUSINESS ANGLE
Whiten "definitely" figured he would stay here for a while but said, "That's the business side of it. You bring in new people and, just like with any other job, they bring in the people they want sometimes, rather than what they already have."
After leaving the Cardinals, Whiten bounced to six teams in six seasons, finishing at age 33 in 2000 with Cleveland, where he had begun his career.
Ironically, Whiten said he was a better hitter at the end of his career.
When he had the four-homer night, "I was still learning how to hit. I really didn't figure out to hit until three or four years later," he said.
"A lot of guys today, like I did, rely on raw talent and, as they become older, they become better hitters," he said. "But, by then, it was like teams were saying, 'Bring the young guys over here.' I've talked to other guys who got older and thought they got better as hitters. But it was tougher to find a job."
Whiten would wind up with 105 home runs and a .259 batting average.
"I don't have any complaints," he said. "I played the hand I was dealt. I did the best I could. You just turn the table and keep moving on."
He says he now rarely watches a game from start to finish on television, preferring to get his fix with highlights. He keeps his hand in the game, though, by serving as a volunteer coach to Little Leaguers, some of whom are aware of who he was and what he did.
"They've got that thing you call YouTube," Whiten said. "I say, 'OK. Whatever. Now, run those sprints.'"
At age 51, Whiten thinks he still might be able to do some damage.
"Looks are deceiving sometimes," he said, laughing. "I probably could still hit. But who's going to run? I know I don't want to run."
One-night wonders
Whiten's 1993 performance brings to mind some other extraordinary one-time performances by St. Louis players who were not extraordinary players:
Bud Smith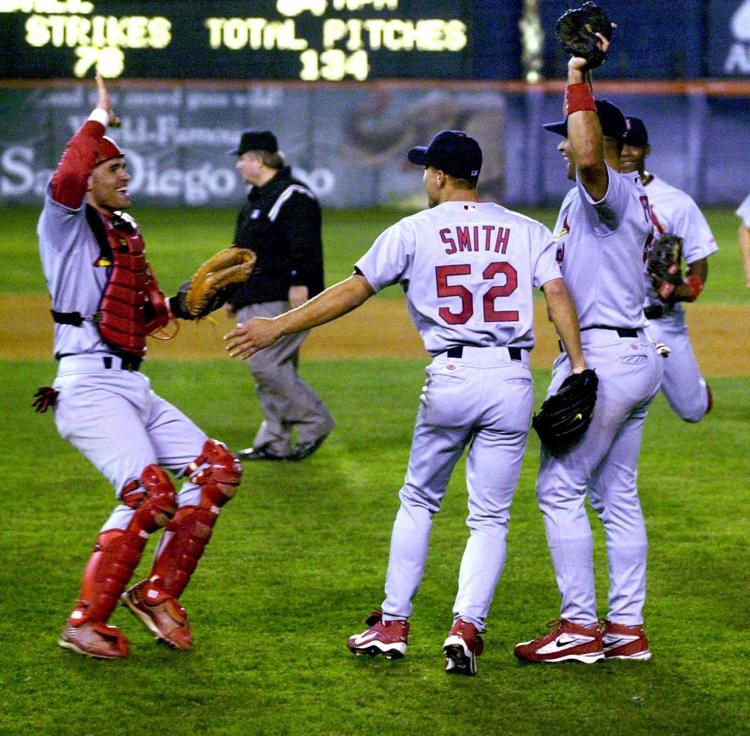 Smith pitched a no-hitter against San Diego on Sept. 3, 2001. Smith, a rookie, would finish that season with six victories. He would win only one more game in the majors before being traded to the Philadelphia Phillies, for whom he never pitched.
Doug Clarey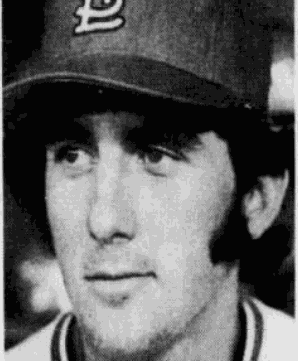 The infielder hit a two-run pinch-hit homer in the 16th inning to lift the Cards to a 4-2 victory on April 28, 1976 in San Francisco. It was the only hit Clarey would have in four major league at-bats.
Fernando Tatis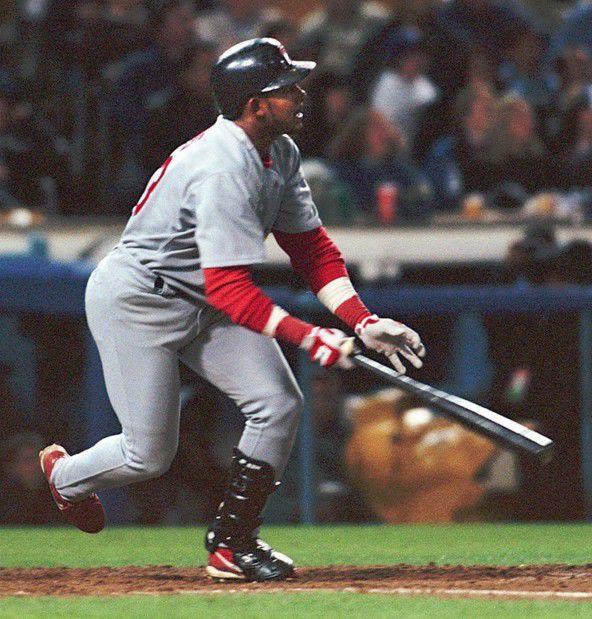 The third baseman became the first player to smack two grand slams in the same inning — off the same pitcher, Chan Ho Park — at Dodger Stadium on April 23, 1999. He would hit 34 homers that season but never more than 18 in any other season and would finish with 113 homers and a .265 average although his name lives on. His son, Fernando Tatis Jr., is a shortstop at Class A Fort Wayne in the San Diego organization.
Bobo Holloman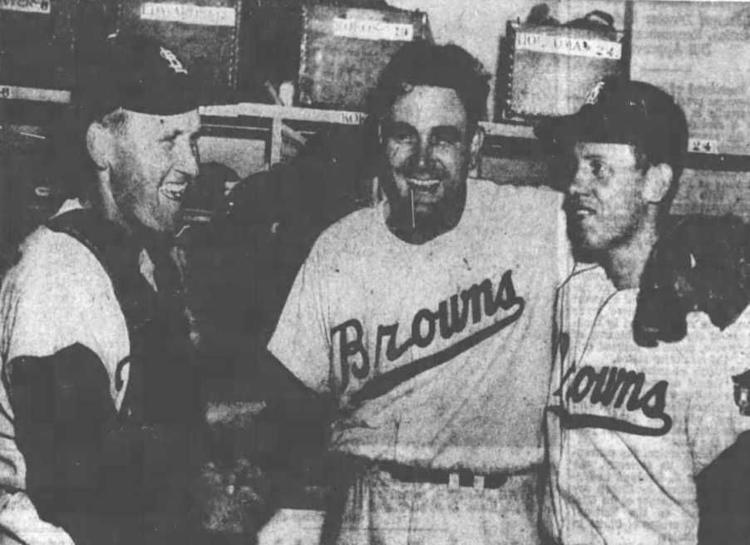 The best one-night marvel might have been a St. Louis Browns pitcher. Alva "Bobo" Holloman, a 30-year-old journeyman, made his first start for the Browns on May 6, 1953 and threw a no-hitter against the Philadelphia Athletics before 2,473 fans on a rainy night at Sportsman's Park in a 6-0 victory. Holloman, dogged by arm problems, would finish his rookie season at 3-7 with a 5.23 earned-run average.
Holloman never again would pitch in the majors after that season. But, then again, the Baltimore-bound Browns never existed in St. Louis after that season either, drawing a paltry crowd of 3,174 for their last game — a Sunday home loss to the Chicago White Sox in 11 innings.