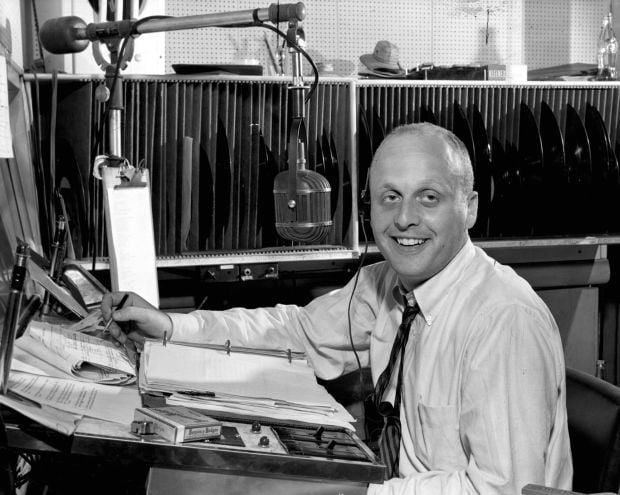 Editors's note: On Nov. 27, 1984, KMOX radio host Jack Carney, star of the daily three-hour program from 9 a.m. to noon, collapsed and died after a scuba diving lesson in Creve Coeur. He had been on the air at KMOX since 1971. In 2000, upon his nomination for the Radio Hall of Fame, we profiled the broadcasting legend. Here is that article.
When an up-and-coming comic named Jay Leno appeared on KMOX's morning radio show back in 1984, he was asked by host Jack Carney to name a few fellow upstarts that we might want to keep an eye on. Some guy named Jerry Seinfeld, Leno replied, he's one to watch out for. The rest, as we now know, is television history.
The exchange between Leno, who would helm "The Tonight Show" within a decade, and Carney, who would pass on from a heart attack in a matter of months, was recently rebroadcast by KMOX on its "Morning Meeting" show.
But there was more. For a full two hours, co-hosts Charlie Brennan and McGraw Milhaven presented audio clips from Carney's 13-year career at the station. Local favorites (and Carney crew regulars) such as Miss Blue, Bob Starr and Gary Bender came out of the vaults, as did guests such as Alan Alda, Bing Crosby and William Shatner. Young Bob Costas, honing the thespian skills that he would later put to use in the epic 1998 film "BASEketball," even popped up in a few of Carney's absurd radio productions.
This was old stuff -- not quite Arthur Godfrey or "Fibber McGee and Molly" old -- but far enough removed to have lost any sense of relevance or entertainment value. Times have changed. This material was as dated as a Billy Carter joke.
So one might think -- if one just happened to be completely mistaken.
In fact, nothing could be farther from the truth. As the KMOX tribute illustrated, Carney's interviews are as relevant and captivating as ever. In some cases perhaps even more so, as when Mickey Mantle, a future victim of liver failure, talked about the hard living he'd put his body through. And hearing the development of Costas, one of the few celebrities now admired and respected by everyone from Joe Sixpack to the intelligentsia, proves priceless. It's as if listeners were allowed to join Peabody and Sh erman for a cultural history field trip in the Wayback machine.
Carney, whose smooth delivery and mischievous sense of humor propelled him to Mr. Radio status in the St. Louis market, might have made a sudden departure from the airwaves (at the shockingly young age of 52), but the memories of his show have remained. As has his lofty reputation: Carney is one of this year's nominees for a spot in the Museum of Broadcast Communication's Radio Hall of Fame in the category of Local or Regional Pioneer.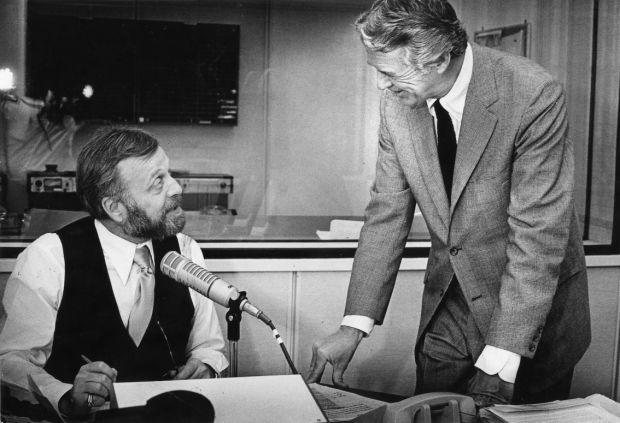 But the recent KMOX special wasn't so much pegged to the nomination honor as it was to program manager Steve Moore's thinking it was simply time that Carney be revisited. There was one major problem, however: The station didn't have a Carney stockpile in its archives.
"I've been going through those archives for 12 years, and there's nothing there," says Brennan, who joined KMOX in 1988. So the station turned to Carney's widow, Jody Barksdale, who has a collection of what she describes as a mix of cassettes and master tapes. "I'm not even quite sure what all I have," she says.
John Carney, son of the late broadcaster and himself a talk show host on KMOX, also had a few old recordings lying around. Eventually, enough material was gathered for the two-hour show, as well as some daily sneak previews leading up to it.
The rest, as we now know, was history repeating itself. Phyllis Diller making a wacky impromptu call to Stan Kann; Tommy Smothers trying his dolt-headed best to convince the audience that he was a St. Louis native; Carney, one minute a jokester and the next a perfect straight man, artfully keeping the whole thing afloat. Missing was Larry King's schmoozing and Howard Stern's crudity. No crutches needed.
"He had a certain cadence, and he was so in control when he was talking," says Brennan, who had heard of the Carney legend but hadn't heard the evidence until the recent tribute. "He had knowledge, but he wasn't overbearing with it. I don't know about you, but when I hear a little bit of that Carney, he sounds like he may have influenced Bob Costas in some of his interviewing style."
"Look," he adds for emphasis, "even today, here we are discussing Jack Carney."
Just how important was the late broadcaster to KMOX and its listeners? Brennan remembers working a Christmas Eve shift in 1988 - "Something like 8 p.m. to 3 a.m." he recalls - during which a late-night caller wanted to know what happened to the Art Carney guy who used to work there.
"This was a call from some guy in another state," Brennan remembers. "And I didn't pick up on it at first, that he meant Jack, so I just said 'Art Carney never worked here, thank you very much.'" Within minutes the phone rang. On the other line? KMOX head honcho Robert Hyland, who informed the young host (Brennan launches into his voice of God/voice of Hyland impersonation):
"Jack Carney worked here for 13 years. I hope you apprise yourself on the history of this station." End of call. Brennan, now headed toward his own 13th year at KMOX, got the message.
Unlike Brennan, John Carney had plenty of exposure to the elder Carney from an early age. Surprisingly, however, that rarely extended to life outside of the domestic front.
"I didn't really listen to him on the radio, and that kind of blows people away," says John, 37, who attributes his similar sense of humor and interviewing style to being a "built-in member of the lucky sperm club."
"I try to put a different perspective on it," he adds, steadily marching toward a punch line. "I try to explain it to people this way: Did you listen to your parents when you were growing up? What the hell is the difference? I was just lucky to have the convenience of a volume knob." It's the kind of line that Jack, a longtime host of a Saturday morning comedy highlight show in addition to his weekday program, would have appreciated.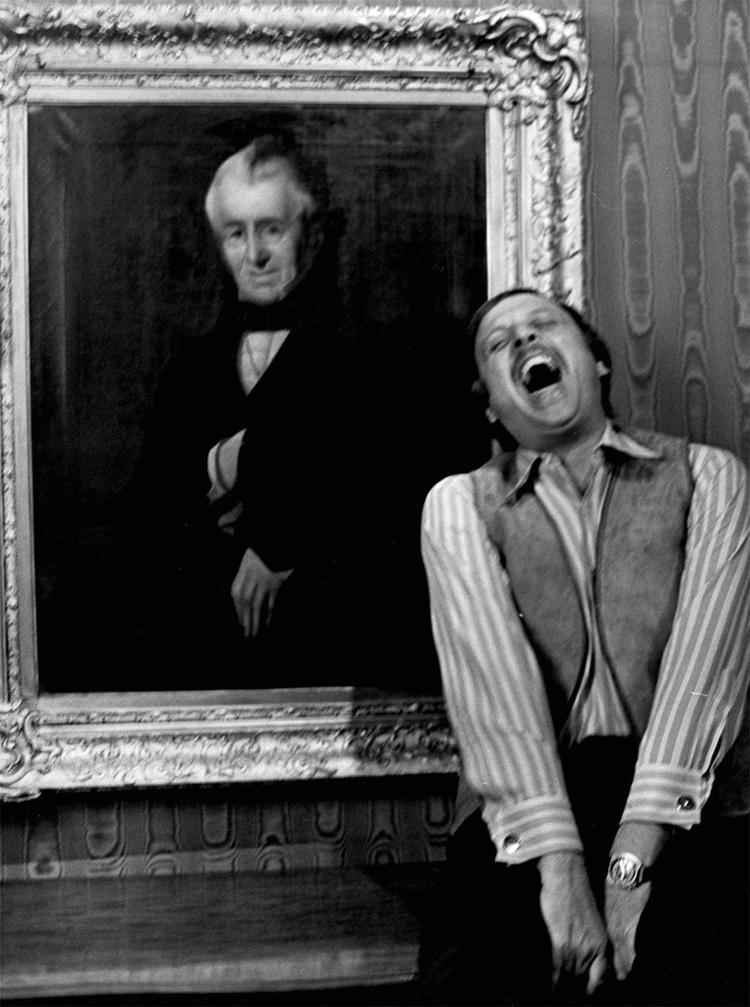 The younger Carney also avoided listening to tapes of his father's radio work. Not only did he want to develop his own style, but the quality of the Jack Carney amateur archives also kept him at a distance. Over the years, devoted Carneyvores have sent plenty of tapes of the father to the son - a goodwill gesture that doesn't necessarily translate into good listening.
"It's funny, because most of the people just set a tape recorder in the kitchen with them," John says with a laugh. "My dad is talking and you can hear the garbage disposal in the background, the dog barking, the phone ringing. I guess in a way that actually captures what the whole morning experience was about."
Brennan had also been given a Carney tape in the past: a homemade job engineered by his mother-in-law, who, Brennan suspects, must have simply held up a small microphone to an even smaller radio speaker. Despite such dedicated service from a Carney devotee, Brennan could only get through half a minute of the lo-fi production. But he did come away with a clear sense of Carney's imprint on the local radio audience.
"When he died, my mother-in-law didn't get out of her pajamas for three days because she was so mournful," Brennan says. "She just couldn't believe it.
"I think people still miss him, as evidenced by the response we got to the recent program."
With such a good response, is there a possibility of a regular spot for the senior Carney on the local airwaves, a la the "Best of Carson" and "Best of Ed Sullivan" programs syndicated on national television?
"I've never really been asked that before," Barksdale said last week. "I'm not quite sure how much we have to work with, but I think it would be a wonderful idea." By coincidence, she was set to meet with former Carney show engineer Fred Zielonko later the same day. The topic, she felt, would be a good one to discuss. As for Brennan, he hopes the one-shot tribute turns into something more permanent.
"I believe that the shows are more interesting than ever these days," he says. "It would be wholly worthwhile if we could do something at the station - maybe on our show, or a monthly or quarterly special. I'd like to see him back."
Maybe he's already here. Two months ago, in an announcement for a local charity golf benefit, this newspaper noted that "KMOX's Jack Carney will be on hand." For that trick alone, he should be a shoo-in for anyone's hall of fame.