A hundred years ago, the Weatherbird was much more concerned with Liberty Bonds and military drafts than he is today. Congress voted to declare war on Germany on April 6, 1917; discussion of going "dry" was in the headlines, the Russian czar abdicated, and football helmets certainly looked different. A look at some of the Weatherbirds from 1917.
A helpful reminder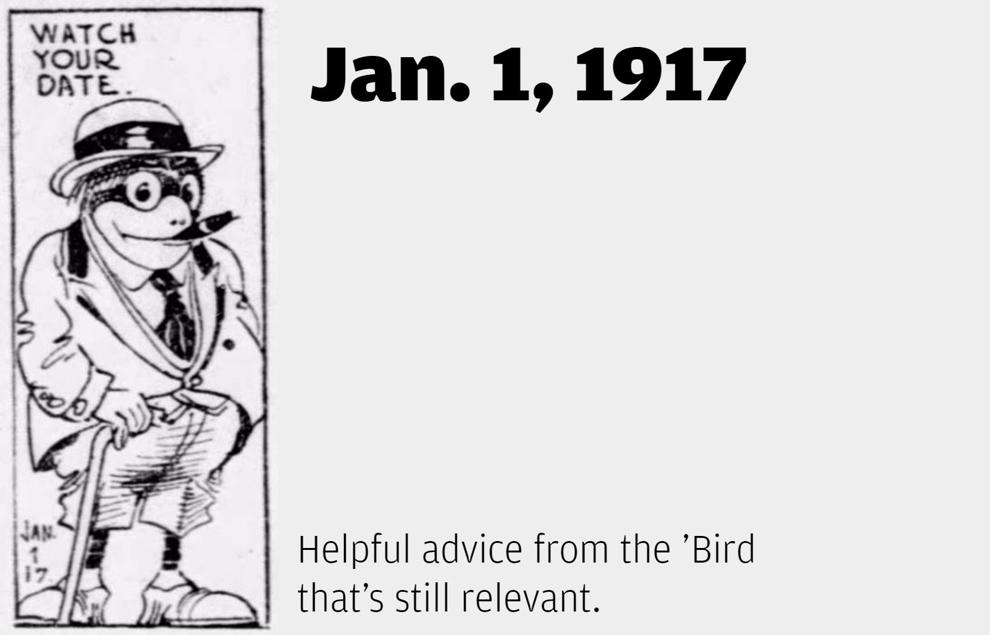 Quick to pun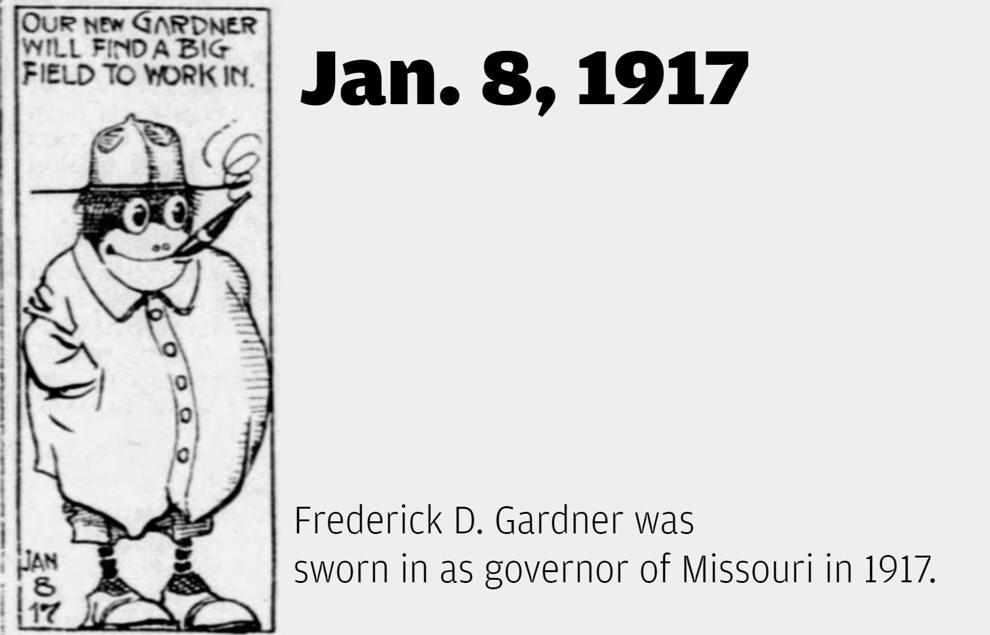 Darn it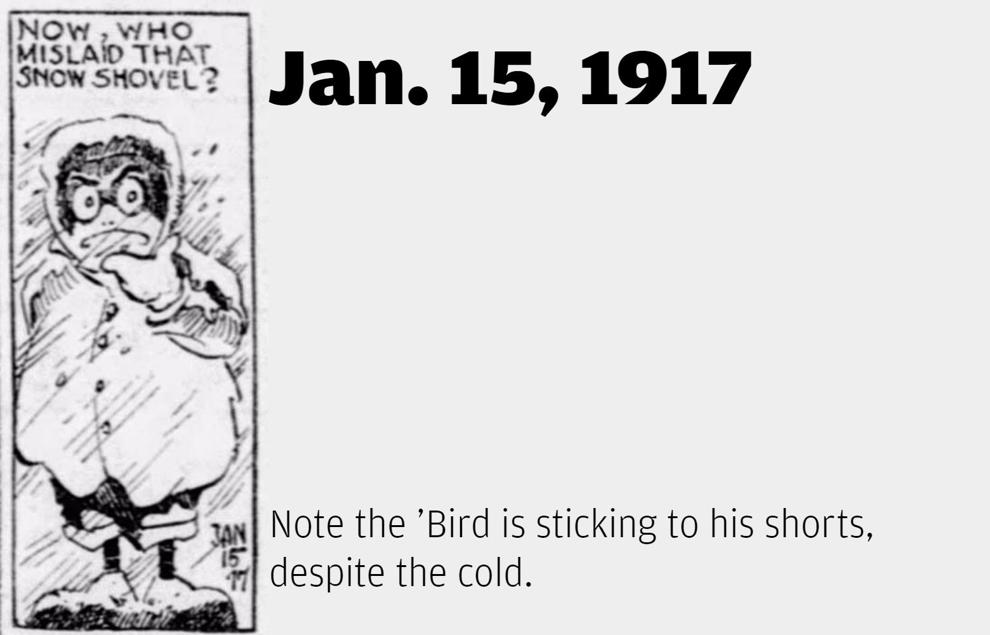 Another gardening pun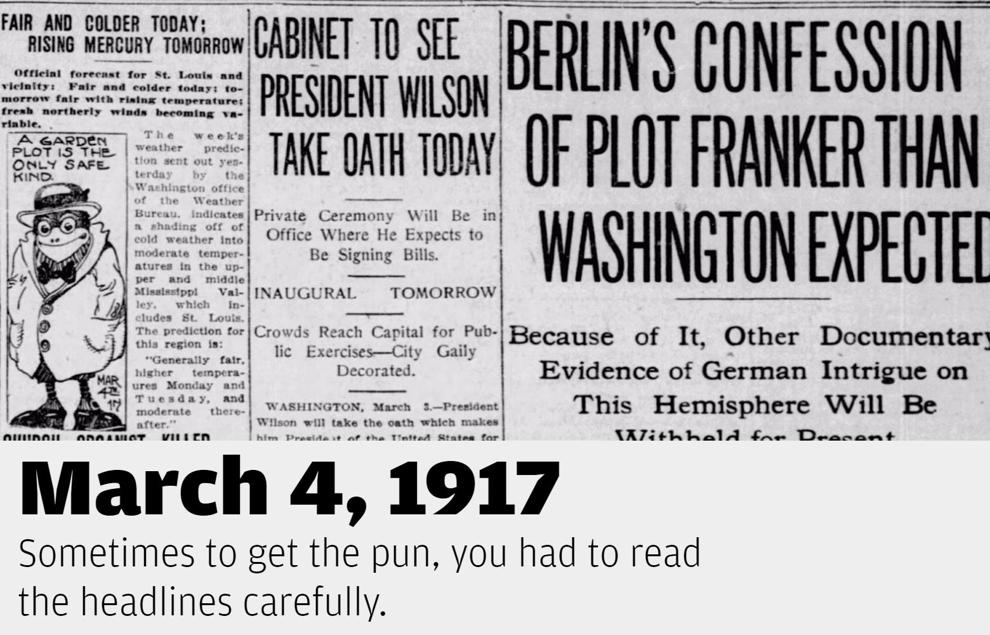 A St. Patrick's Day poke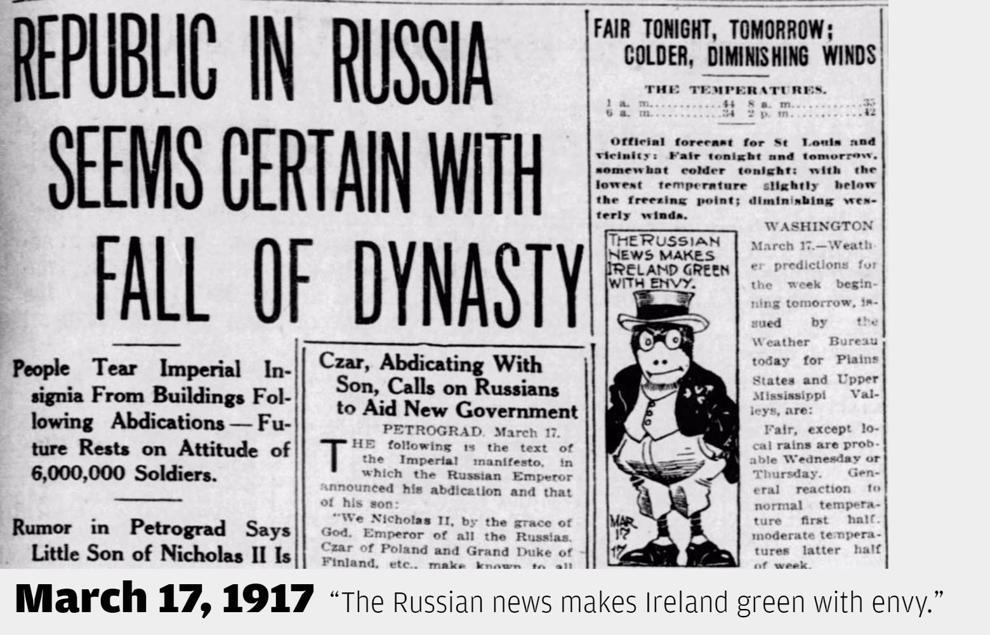 Quite the rhymer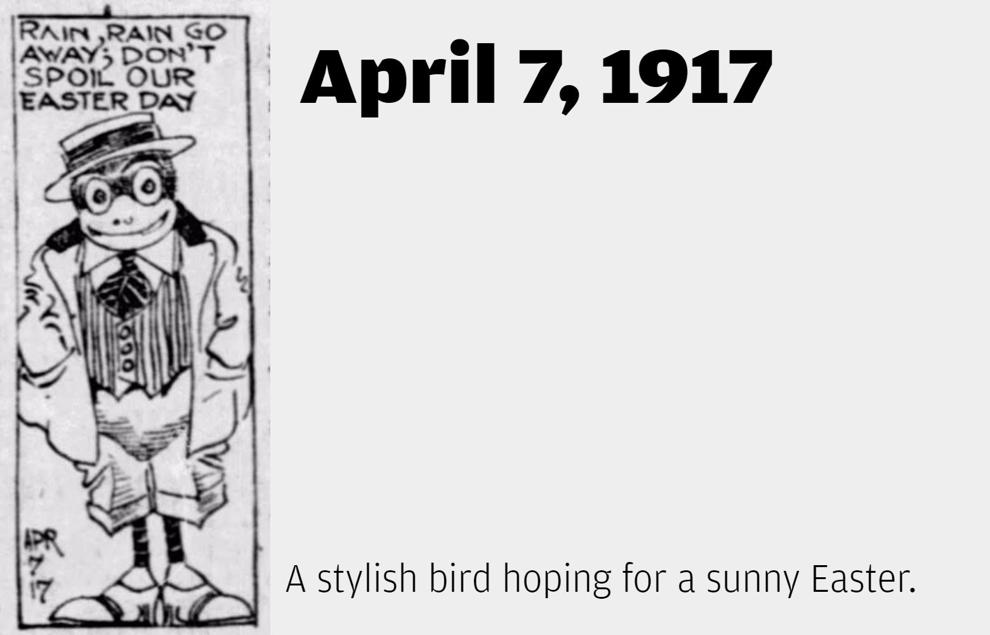 Get it?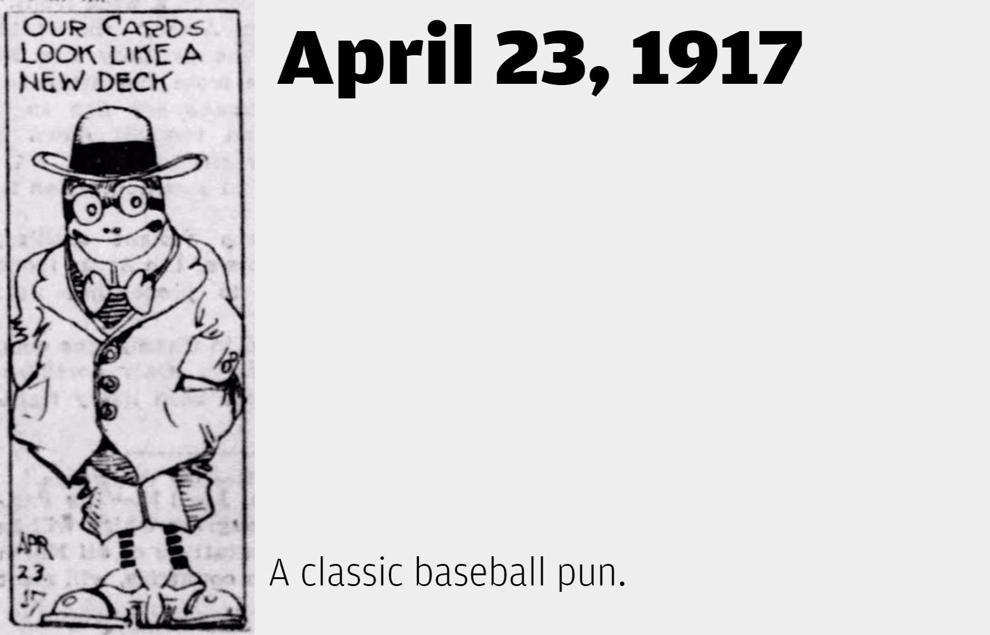 How's the weather?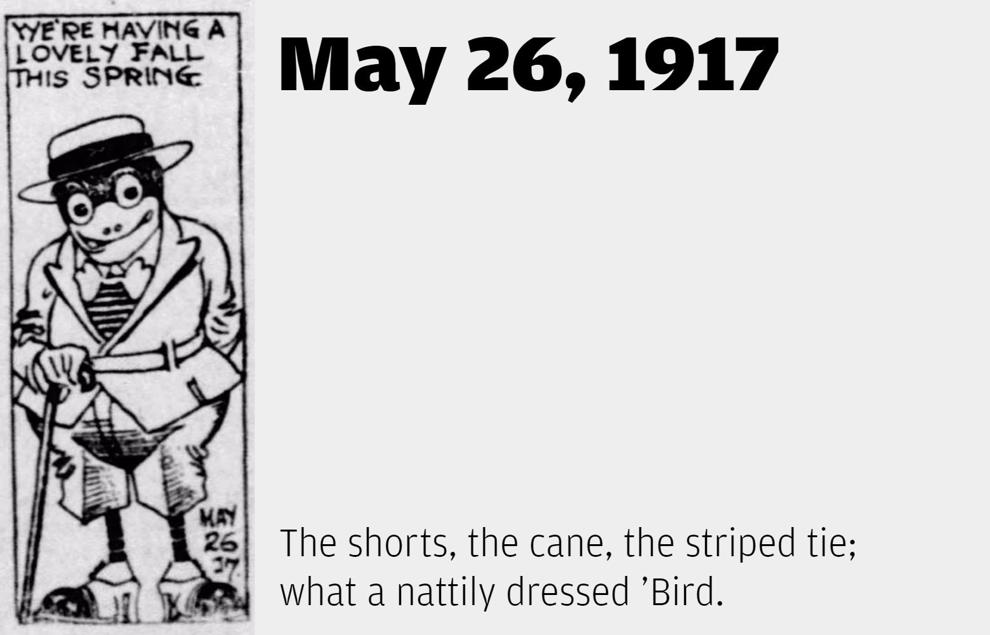 Spring cleaning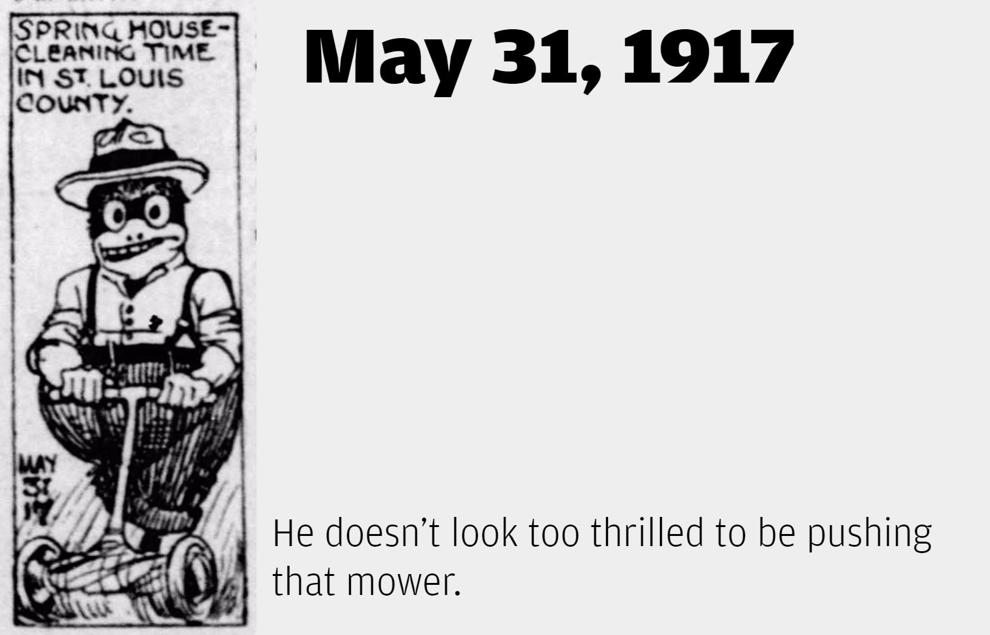 Liberty Bonds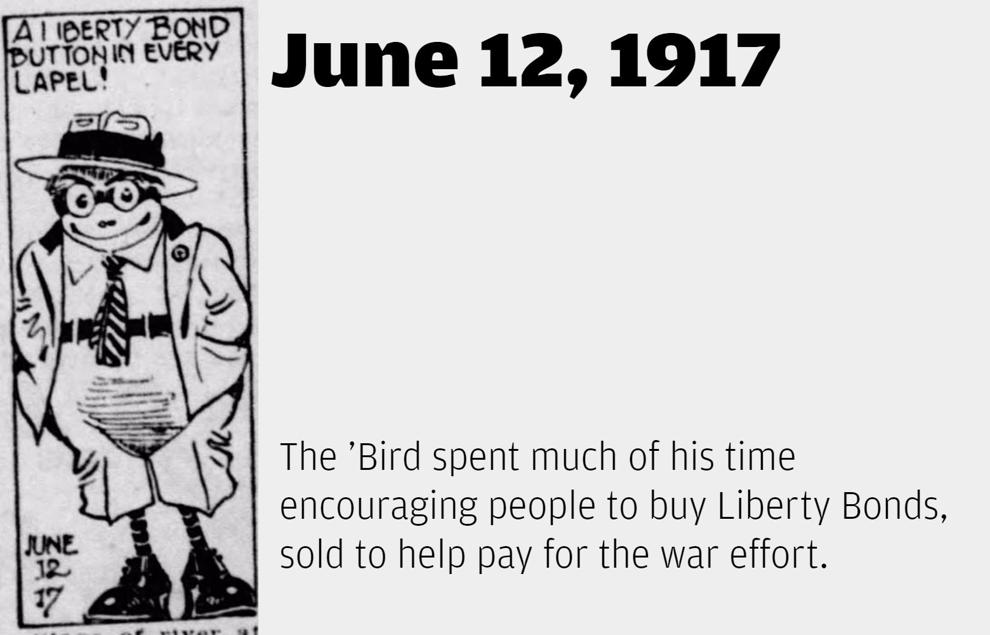 Fall in!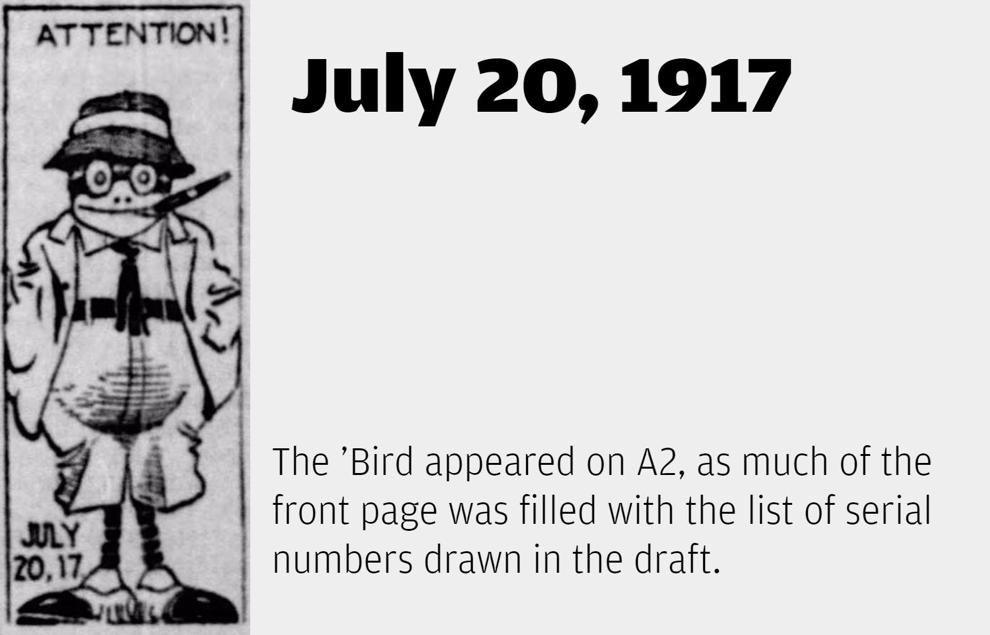 Home front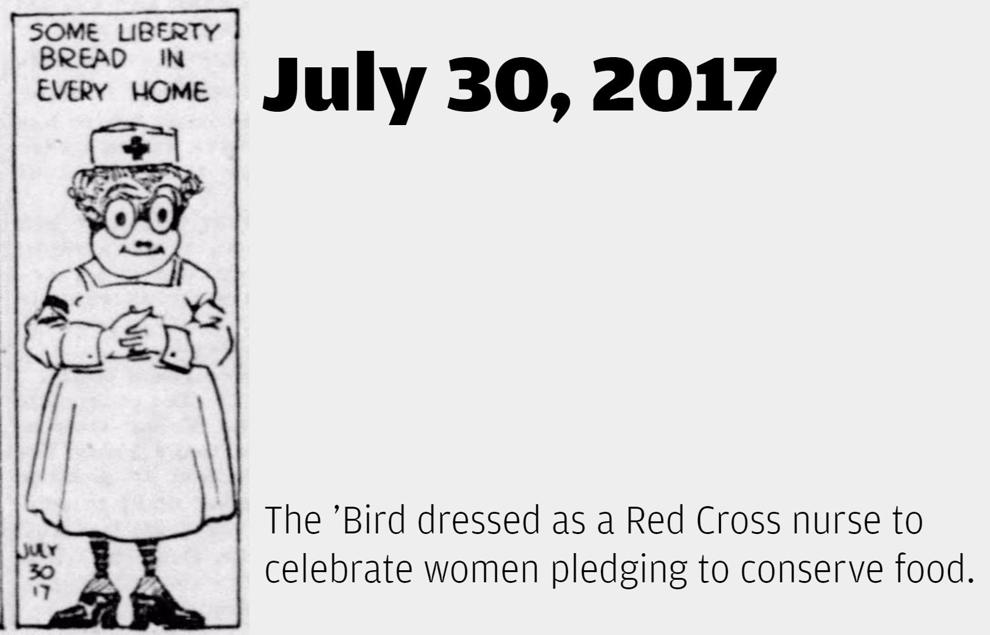 A Midwestern warning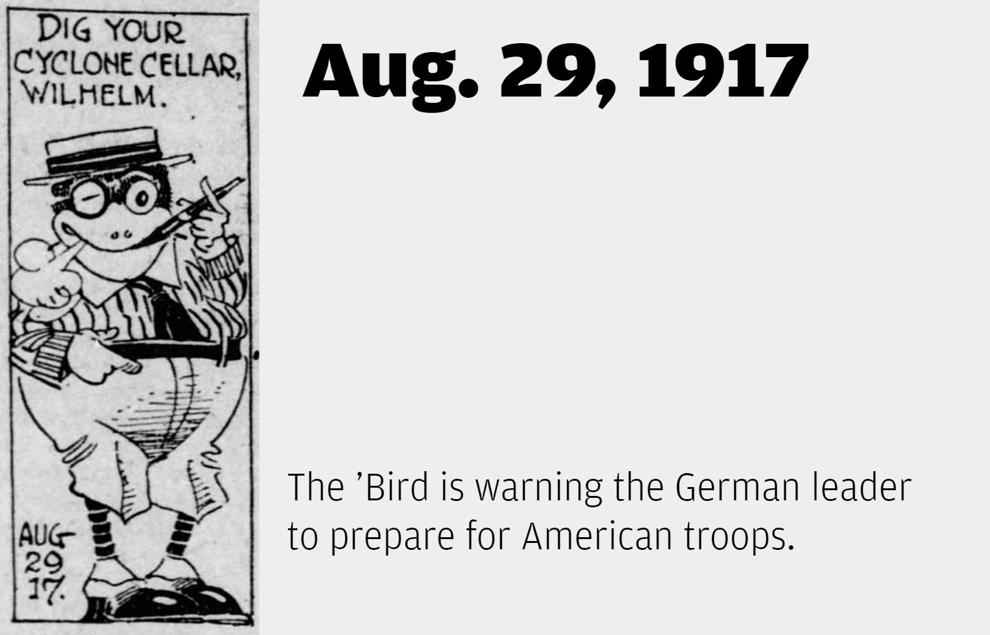 A wartime pun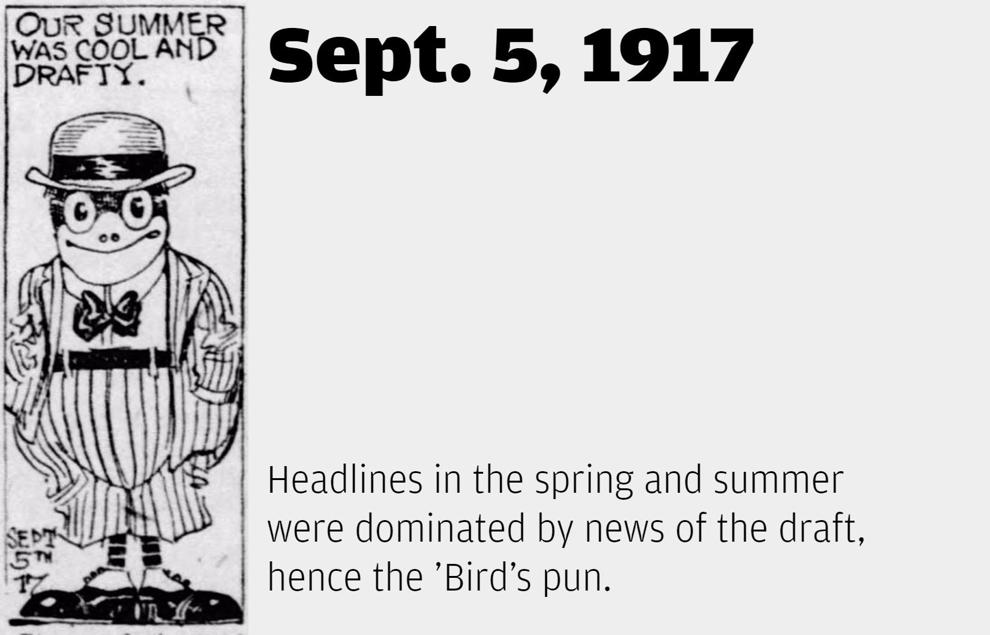 Whisky worries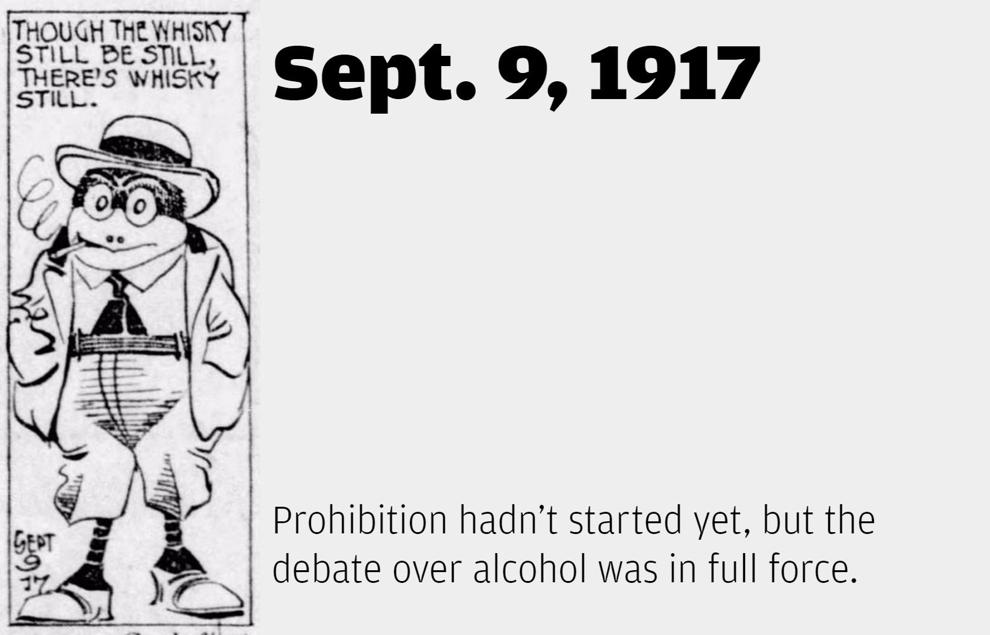 Price concerns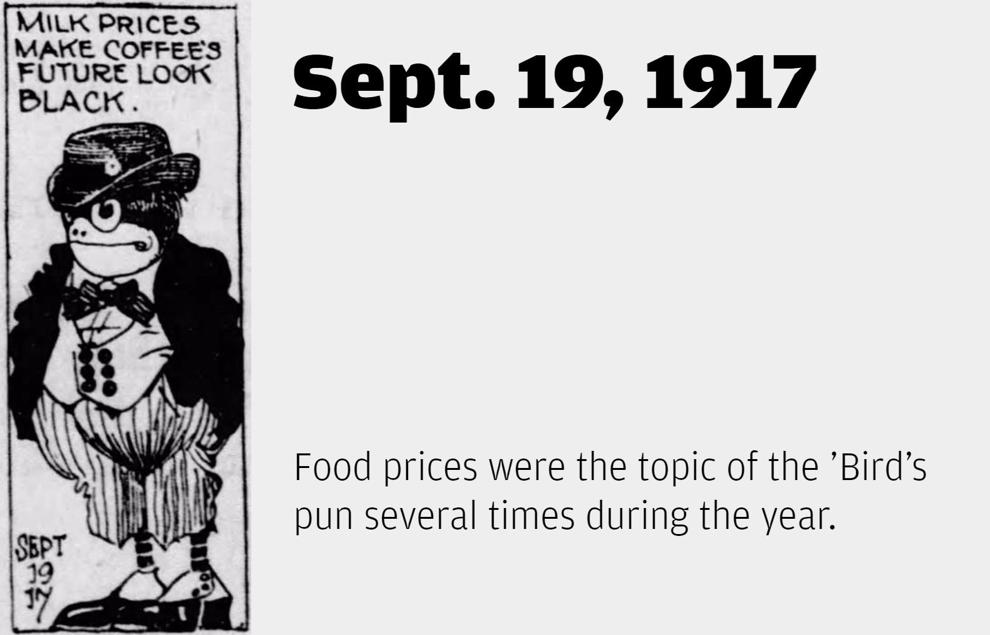 Oh, the Browns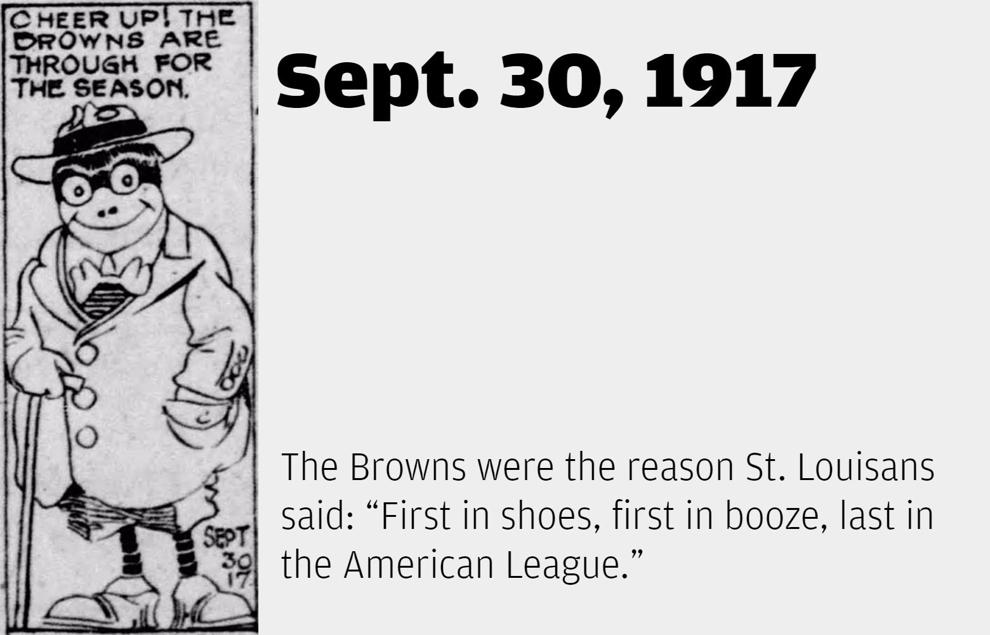 Old-time football
Snow in October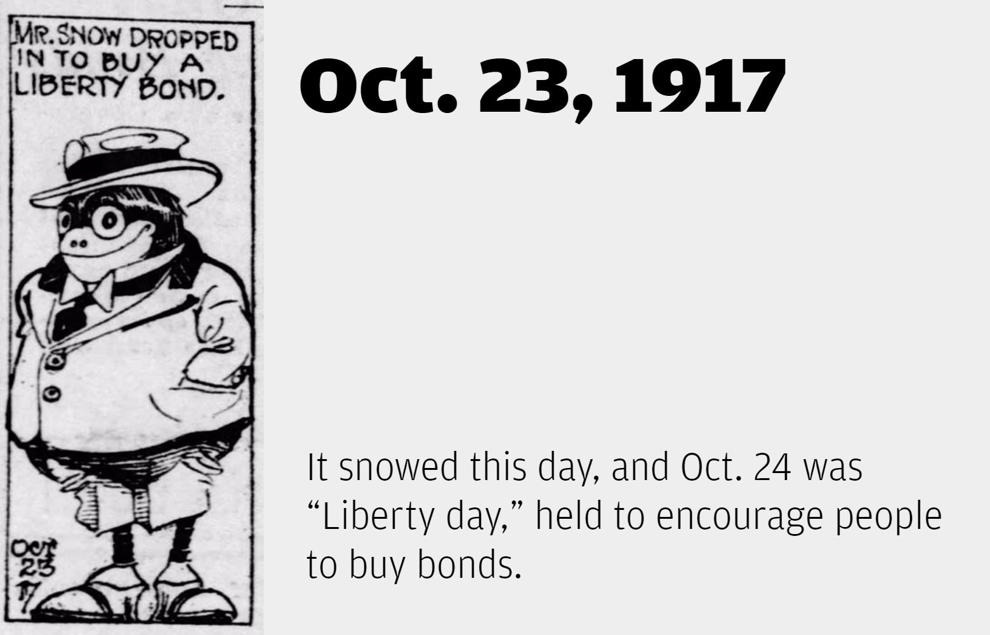 We'll show him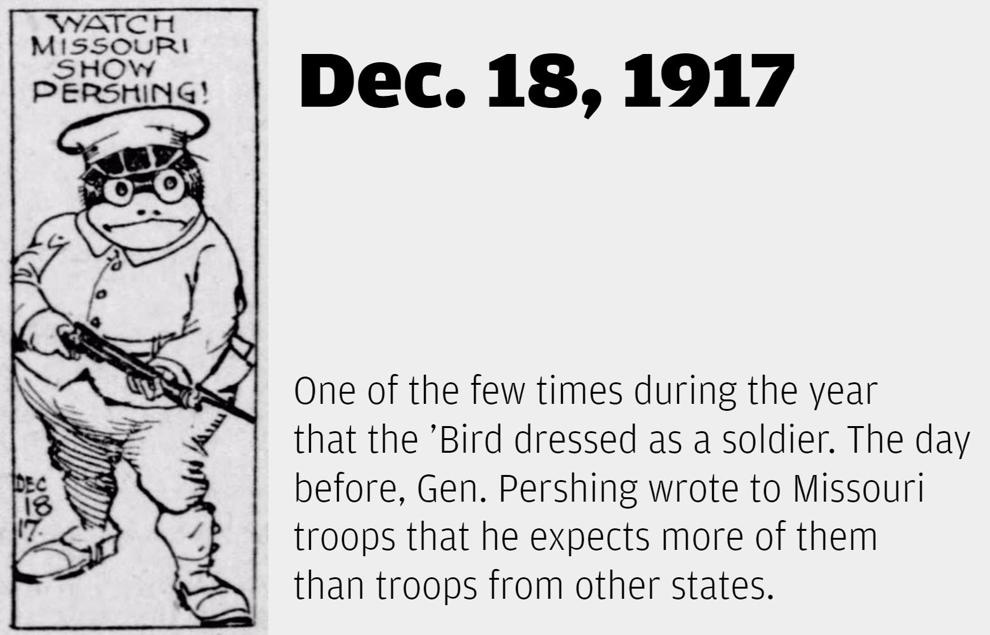 Please, Santa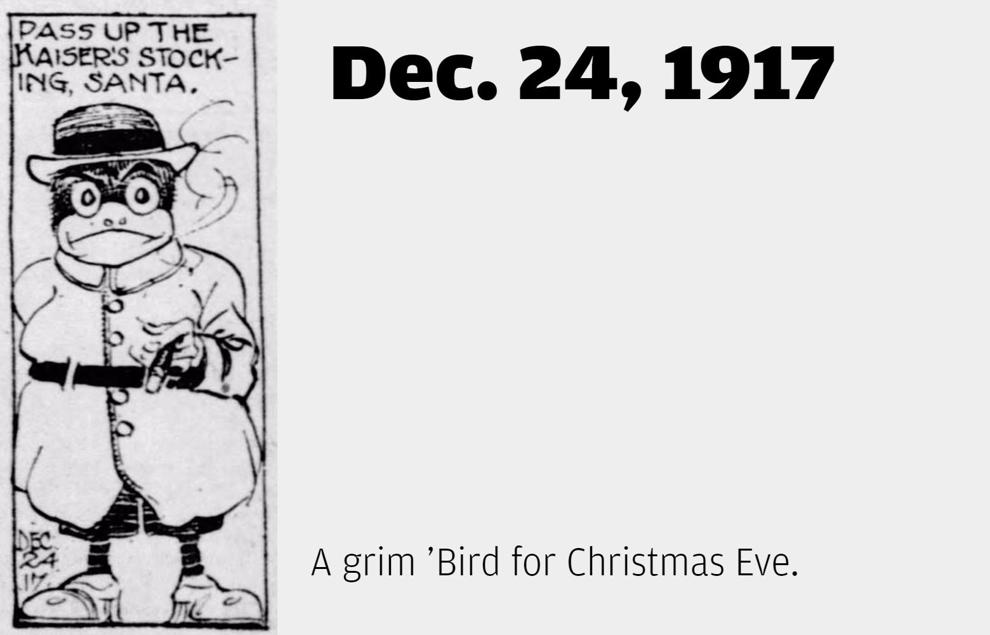 The Weatherbird debuted on Feb. 11, 1901, and continues to grace the front page of the St. Louis Post-Dispatch.