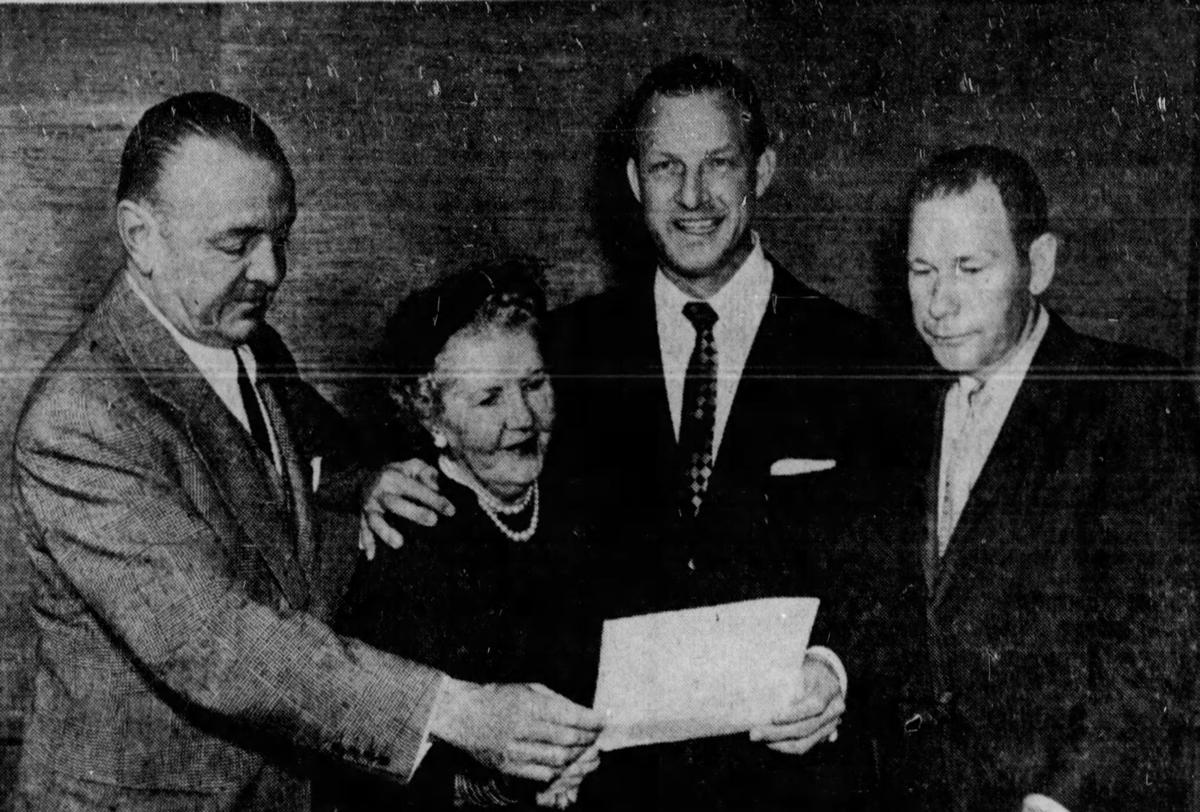 After seeing his average dip to .255 in the 1959 baseball season, Stan Musial agreed to take a 20 percent pay cut from the Cardinals. This is how the Post-Dispatch reported the story on Jan. 21, 1960.
Stan Musial today took his first cut in the pocketbook as he signed for 1960, a season in which he is likely to take his last cut at the plate for the Cardinals.
Although The Man declined to disclose the amount of the pay slash, he acknowledged that it was less than the maximum 25 per cent permitted. It is believed that the cut came to $20,000, leaving Musial with' about $80,000 for his nineteenth Redbird contract.
He became the National League's first $100,000-a-year man in 1958 and received the same amount in '59. Asked if his baseball pay was being spread over several years for income tax purposes, Musial indicated that was true but pointed out, "That's something between the club, myself and the Commissioner's office."
At the press conference in the board room of Anheuser-Busch, Musial said "The Cardinals have been generous to me the past few years, so I thought I'd be kind to them."
His Batting Off in '59.
Pointing to his poor 1959 season when he tumbled to .255 and the Cardinals dipped at the gate, The Man said, "I've taken a deduction (meaning reduction) but I still have one of the highest salaries and one of the best contracts in baseball."
Musial, who climbed over the $1,000,000 mark in regular-season salary alone with his new contract, said that several times in the past the Cardinals had paid him more than he expected to receive. He laughed when a reporter suggested, "Now you're giving that money back."
After August A. Busch Jr., Cardinal president, opened the press conference by predicting "Stan will be the comeback of the year," Musial expressed confidence that he would hit well over .300.
The Man said his big mistake last season and Manager Solly Hemus emphatically agreed with him was in taking things too easy in spring training and then not playing in long-enough stretches to keep his timing sharp.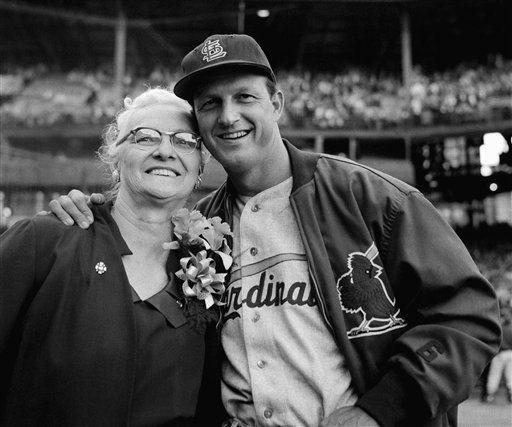 "I found it difficult playing two or three days each week," said Musial. "The pitchers weren't getting me out on the fast ball. When a player is through, the pitchers generally can get the fast ball by him. They were getting me out on 'junk.' The pitchers got me out pretty early last year. I'm going to change their minds."
More Work for The Man.
Hemus, assuming part of the blame for Musial's first sub-.300 season, which dropped his career average three points to .337, said, "We're going to turn things around. I more or less pampered Stan last spring, so he'll play the major portion of the spring training games this year."
Instead of playing Musial two or three days a week the coming season, Hemus said he would play him two weeks or so at a time in hopes of restoring his timing.
"No, Stan won't play both games of doubleheaders," Mighty Mouse said. "He hits better in the daytime than at night. The records show that. And he'll play first base only."
Musial, who will be 40 in November, said he was certain he would be in peak condition for the 1960 season, partly because of a strenuous daily program of exercises. Following the suggestion of Cardinal Trainer Bob Bauman, The Man began exercising two weeks ago at the St. Louis University gym under the direction of Walter Eberhardt, St. Louis U. physical education director.
"I already feel better," Stan said. "I feel I'm getting some strength back, particularly in my hands. I've taken an inch off my waist and now I'm trying to thin out around the hips." Busch quipped at this point, "So you can wiggle better."
The calisthenics are intended to tune and shift his muscles, Muscial said. "I could do only four push-ups on the bars the first day. Now I'm already up to 16."
"Have to Play into Shape."
Musial, pointing out that he always had been a great believer in exercising, said he had learned his lesson for not being in condition last spring and had paid for it many ways.
"There's no question but that the Japan trip was a tough trip," The Man said. "I was tired after the trip, but I don't want to put the blame on Solly. I just have to play myself into shape."
Asked if 1960 would be his last season, the veteran Redbird said he would continue on a year-by-year basis. "I might know more about that at the end of next season."
Starting last season miserably at bat, The Man was unable to regain his timing and never drew close to his .300 goal.
The seven-time batting champion of the National League, skidding 82 points below his .337 mark of 1958, said "I just couldn't time that breaking stuff enough."
Postscript: Stan Musial would play four more seasons for the Cardinals, including the 1962 season, in which he would finish third in the league with a .330 batting average. In each of his last four season, he would continue to take pay cuts.