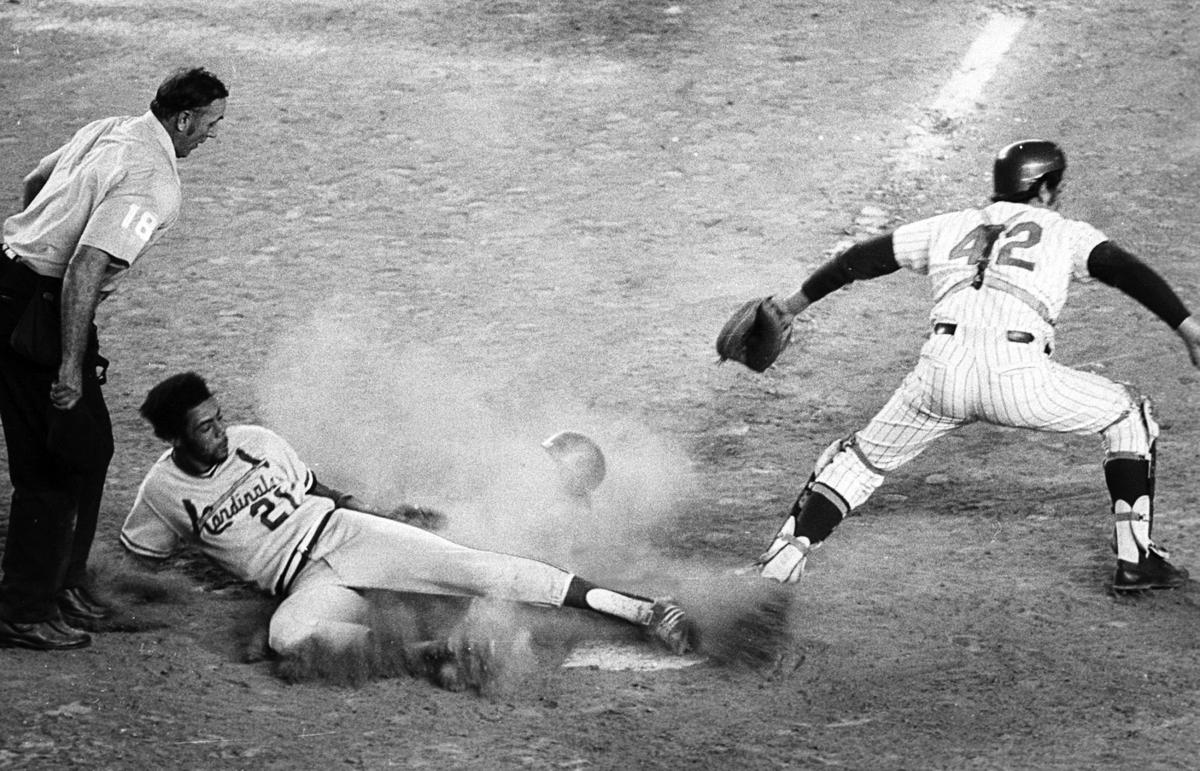 Editors note: On Sept. 12, 1974, the Cardinals beat the Mets 4-3 in the longest non-tie game in Major League history. Here is our original report from that game.
NEW YORK -  Little could anyone realize what would happen because Ken Reitz happened to hit a two-run, game-tying homer with two out in the ninth inning last night at Shea Stadium.
The Cardinals and the New York Mets stuck around for 16 more innings. And, when it was all over at 3:12 this morning, New York time the Redbirds had a 4-3 victory.
Only one major league baseball game went more innings than the 25-inning late, late show at Shea; that was a 1-1 tie between the Brooklyn Dodgers and the Boston Braves in Boston on May 1, 1920 that went 26 innings.
The Cardinals-Mets game lasted 7 hours 4 minutes. No night game ever took so long in the majors. There was a 7-hour, 28 minute day game between, the Mets and San Francisco in 1964, a 23-inning affair won by the Giants.
The' previous longest night game was a 1-0. Houston Astros victory in 24 innings over the Mets in 1968.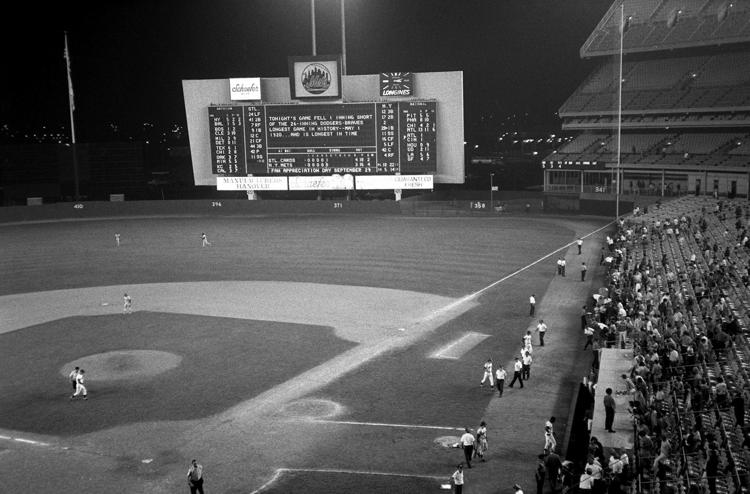 Though most of the 13,460 fans drifted away, baseball commissioner Bowie Kuhn and Mrs. Kuhn stayed in their seats alongside the Mets dugout until the end.
The Redbirds' longest previous game went 20 innings. That was an 8-7 victory over the Cubs in Chicago in 1930.
The Shea marathon produced other records, such as most players used by both clubs in a major league game 50. The Redbirds, by using 26 men, also cracked the National League mark.
But the Cardinals were much more interested in gaining the victory. With Pittsburgh losing to Philadelphia, the Birds reduced the National League Eastern Division leaders' margin to 2 1/2 games.
The winning run last night - make that this morning - came when Bake McBride scored all the way from first base on a pickoff throw by pitcher Hank Webb. McBride had opened the twenty-fifth inning with an infield hit. Webb had him picked off, but it was learned later that a balk had been called. In such a case a runner is on his own after he passes second base.
Webb's wild throw was retrieved by first baseman John Milner who fired the ball home as McBride rushed through third base coach Vern Benson's stop sign.
Catcher Ron Hodges dropped the throw home and was charged with ah error.
"It was a good throw by Milner, and Hodges probably would have got McBride if he hadn t taken his eyes off the ball," said Benson. "I didn't see any sense in sending him home with nobody out."
McBride said he didn't see Benson's sign. Besides, Bake contended that Hodges could not have tagged him out even if he had not dropped the throw.
"Hodges was up away from the plate and I was sliding behind him," McBride said. Cardinal manager Red Schoendienst, who sided with Benson, was asked whether McBride would be fined for not heeding the stop sign.
The Redhead cracked, "Bake was running so fast that he couldn't see the sign. When you've got speed like McBride's, you make the other guys nervous. You just can't beat that speed."
McBride was leading off when Schoendienst flashed the hit-and-run sign. "I was leaning,", said Bake, "Leaning back-on my heels, resting."
He had been in center field from the start arid was probably weary.
"When I turned second, I said to myself. 'I'm going all the way,' " Bake said.
As plate umpire Ed. Sudol signaled him safe, McBride lay on the ground, seemingly stunned that the tie-breaking run actually had been scored.
"There was dirt in my eyes, dirt everywhere," he said. "I was tired."
If he thought he was tired, he should have checked Sudol. The plate umpire has been through this thing before, of course. He was behind the plate for the 23-inning Mets-Giants game in 1964 and the 24-inning game between the Astros and the Mets in 1968.
"My legs feel like a couple of lead posts,'' Sudol said. "The players kept coming up and asking, 'How're you standing?' and I didn't know what to say, because I didn't know how I was standing."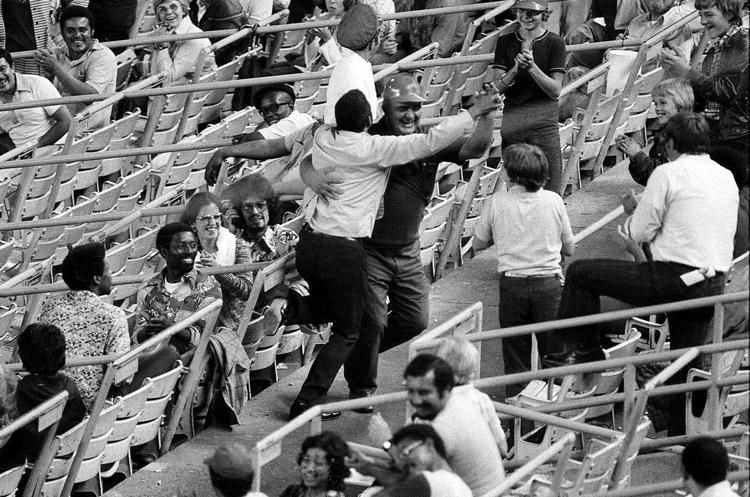 The Cardinals began the scoring in the first inning on two walks and Joe Torre's single. ' . . The Mets got an unearned run in their first. Felix Millan was safe on shortstop Mike Tyson's error. Later came a wild pitch and Milner's two-out double.
In the fifth inning, Millan was credited with a single when Tyson slipped, fielding his grounder, and Cleon Jones followed with a home run. "It was a fastball where I didn't want to put it a big mistake," said the victim, starting pitcher Bob Forsch. 
The Mets' starter, Jerry Koosman, held the Birds to three hits until the ninth. With one out, Ted Simmons got an infield hit. Then came a wild pitch just before McBride was called out on strikes. Reitz followed with his game-tying homer to left. 
Reitz said of his homer, "I was looking for a fastball, a strike, and I got it. That was a big game for us. That might have pushed us over the hump."
Many of the fans who stayed around were riding Reitz. "They kept yelling that it was all my fault they were still at the park, but they were drinking a lot of beer and having a lot of fun, and I wasn't going to argue with them," Reitz said.
Editors note: The Cardinals 25-inning game still holds the record for longest game with a winner in Major League history. The Chicago White Sox would later gain a share of that record when they beat the Milwaukee Brewers 7-6 in 25 innings in 1984.
Meet Bake McBride and the other Cardinal Rookies of the Year.
1954 — OF Wally Moon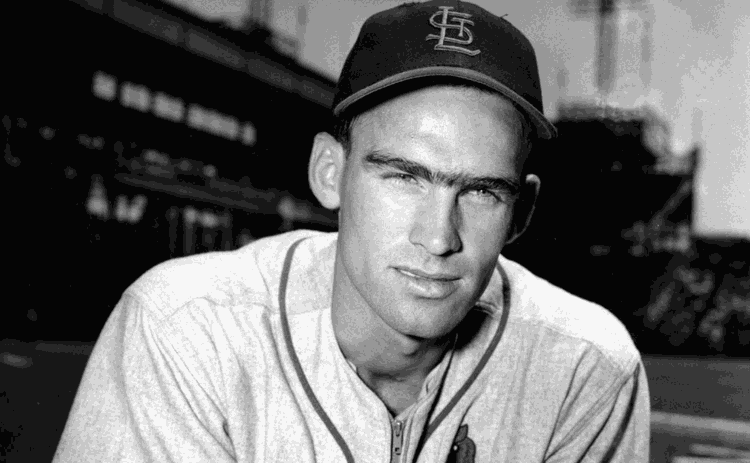 .304, 12 homers, 76 RBI
Moon, a Texas A&M product, had a club-high 635 at-bats in his first season and finished behind only Hall of Famers Stan Musial and Red Schoendienst in batting average on the club. With 18 steals, he was the only Cardinal in double figures.
Wally Moon
Wally Moon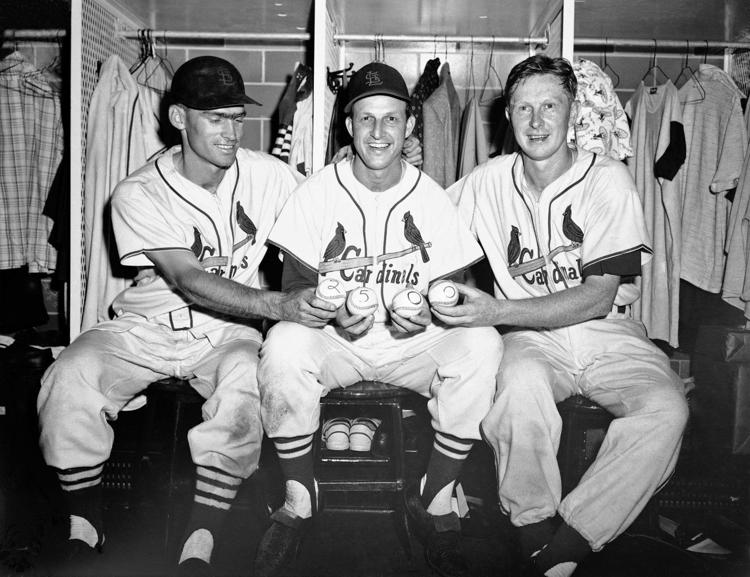 1955 — OF Bill Virdon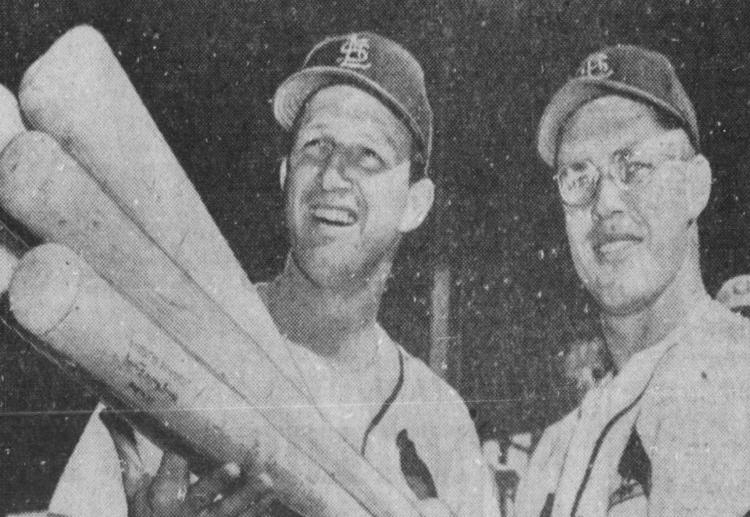 .281, 17 homers, 68 RBI
With Musial moving to first base for this season, another outfield spot opened up and the current resident of Springfield, Mo., grabbed it. This was the only full season Virdon spent with the Cardinals. He was traded to Pittsburgh early the next season in an unfortunate swap for Bobby Del Greco.
Bill Virdon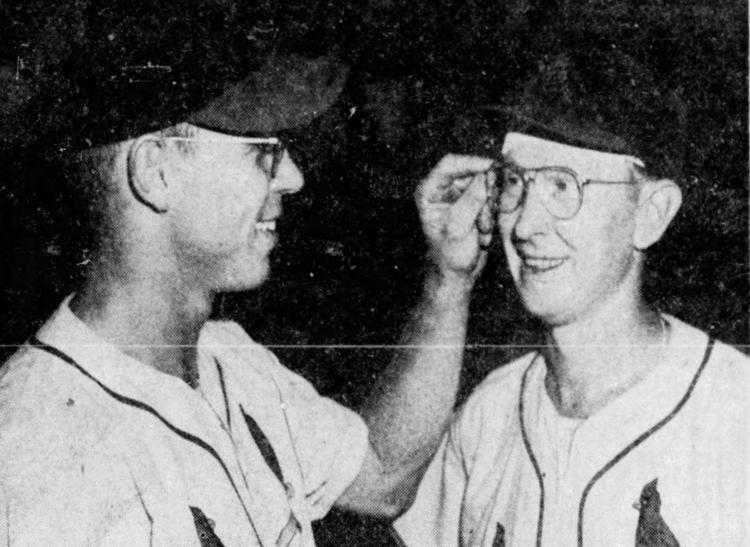 1974 — OF Bake McBride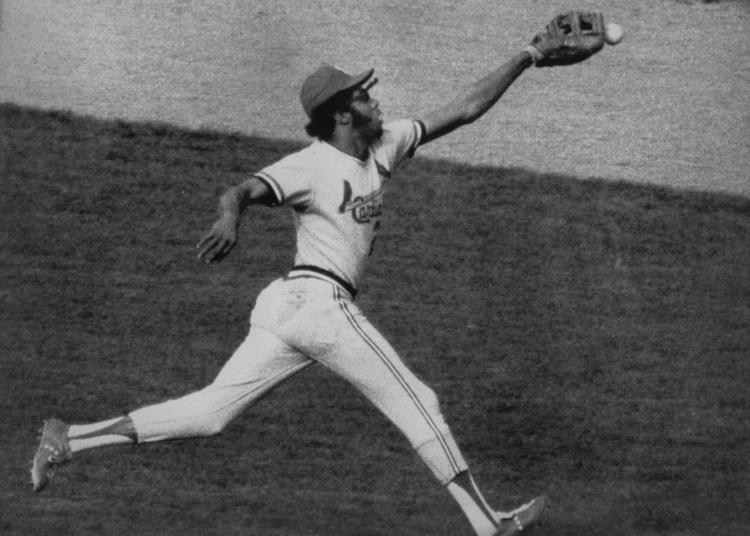 .309, 6 homers, 56 RBI
The Fulton (Mo.) Flash's 30 stolen bases ranked second on the club, a distant second to Lou Brock's 118. McBride, before suffering some leg injuries, was considered in his era to be the fastest lefthanded batter in baseball going from home to first base.
Bake McBride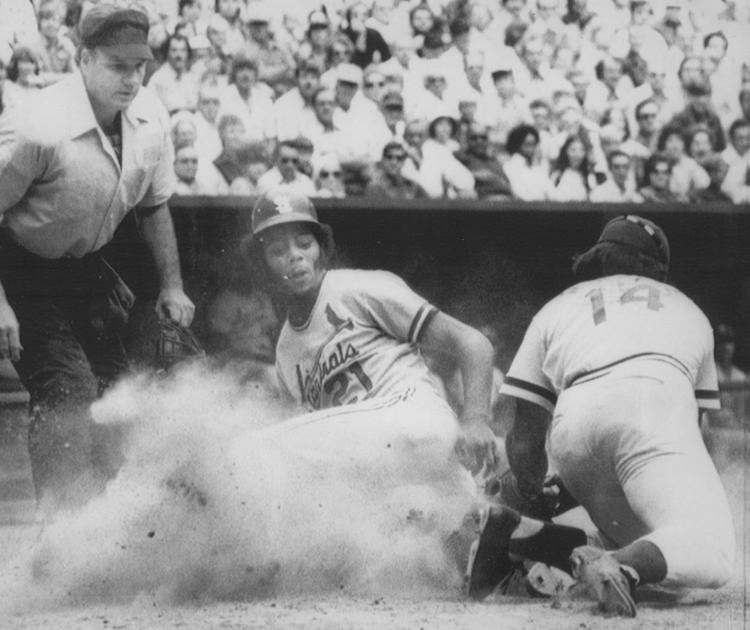 Bake McBride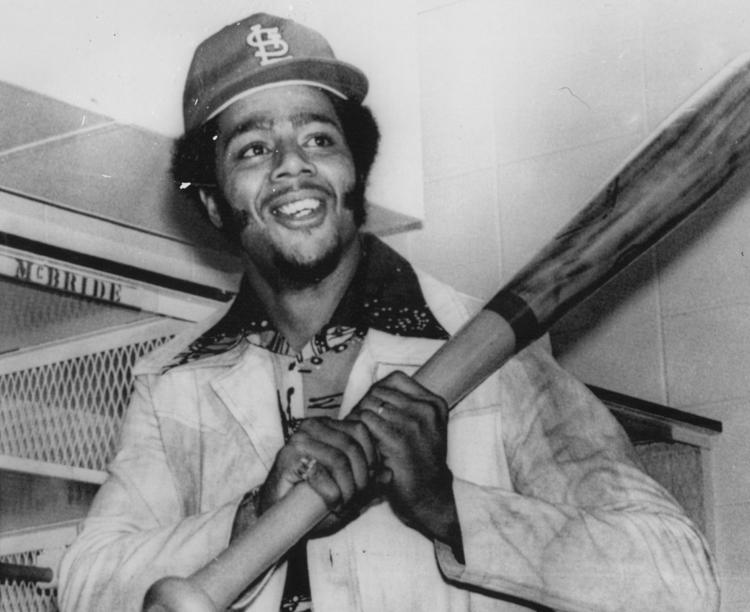 1985 — OF Vince Coleman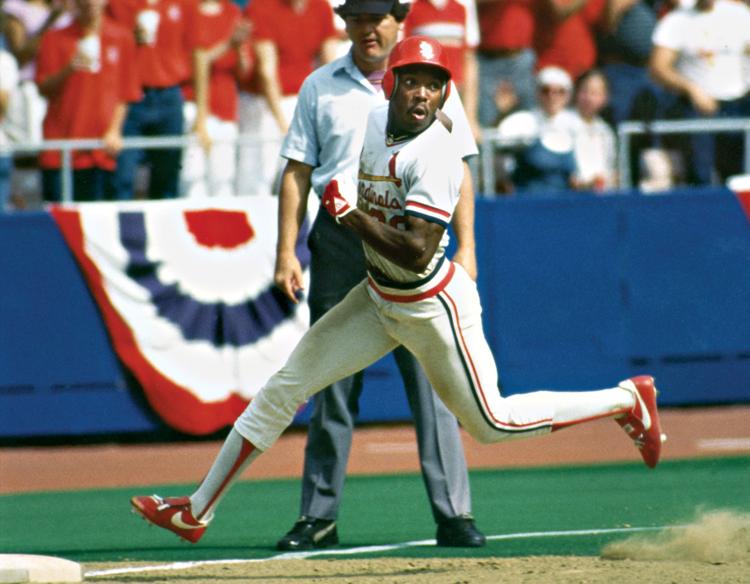 .267, 1 homer, 40 RBI, 110 stolen bases
An injury call-up early in the season, Coleman wound up staying around the rest of the year and posted the first of his three straight 100-steal seasons, something no other National League player ever has done, and became the symbol of "Whiteyball," named for aggressive manager Whitey Herzog. While catchers had a difficult time throwing him out, Coleman was caught up by the automatic tarpaulin at Busch Stadium before an October playoff game.
Vince Coleman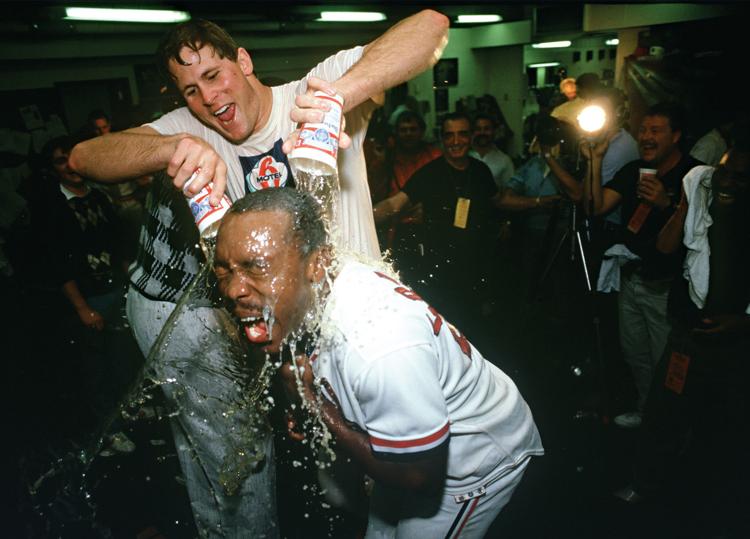 Vince Coleman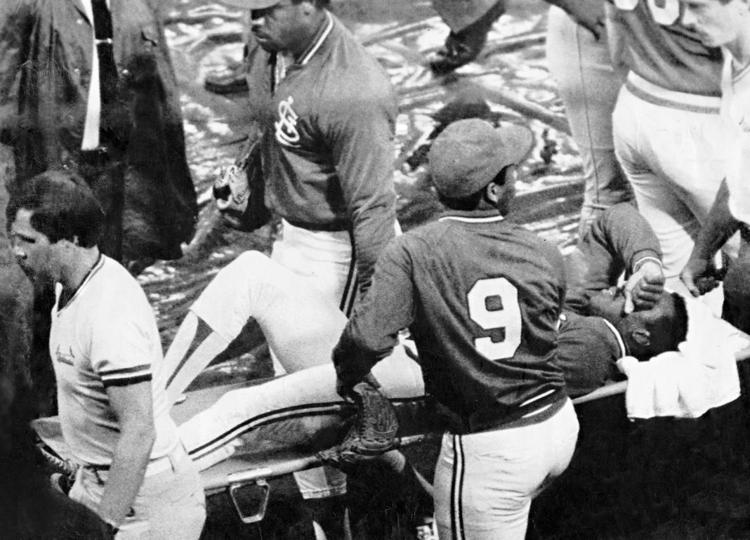 1986 — RHP Todd Worrell
36 saves, 2.08 ERA.
For the second time, the Cardinals bagged back-to-back Rookie of the Year awards. Fans will remember Worrell actually came up for the last month of the 1985 season and helped the Cardinals get to the World Series. His 36 saves led the league in 1986 and he finished with 103 2/3 innings, a figure much higher than closers work today.
Todd Worrell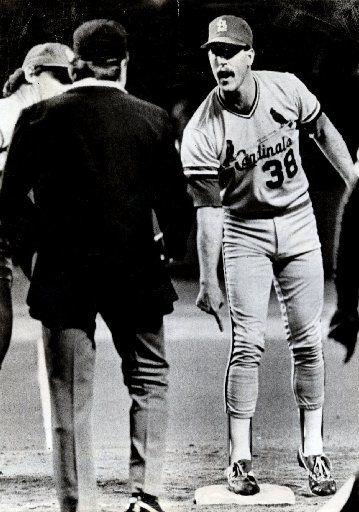 Todd Worrell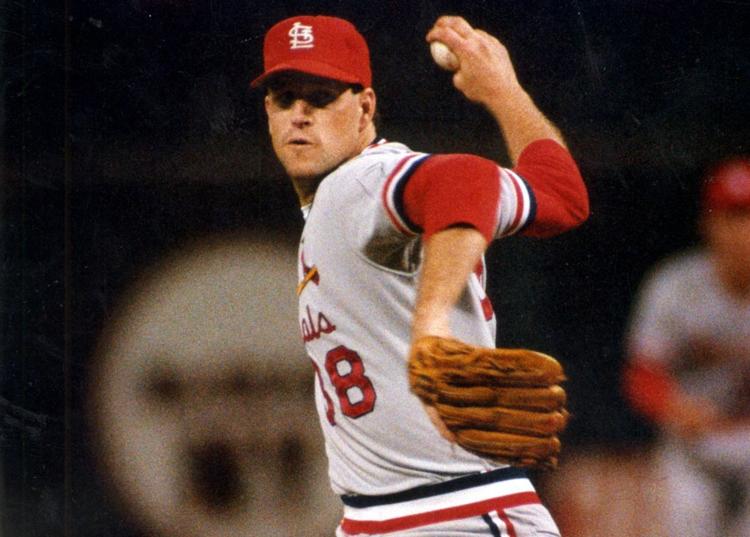 2001 — 1B-3B-OF Albert Pujols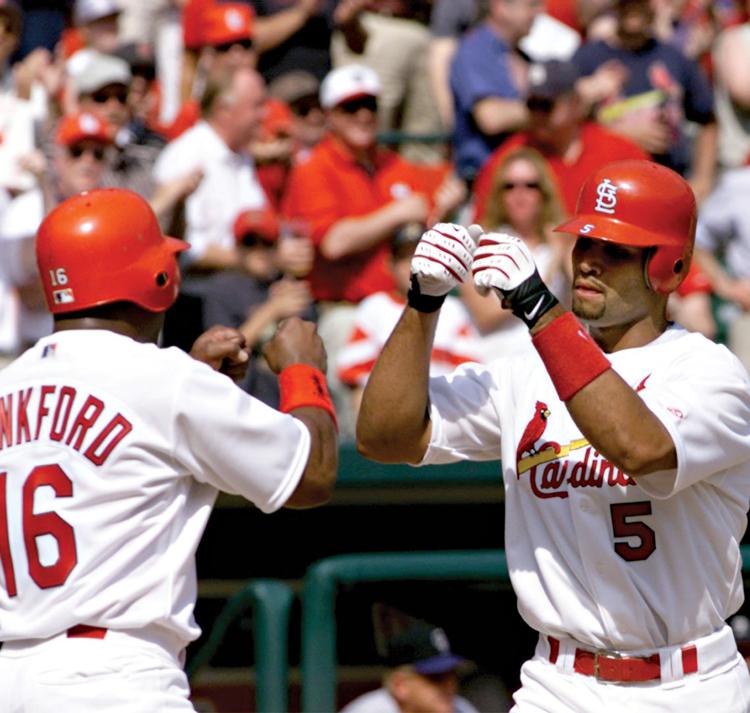 .329, 37 homers, 130 RBI
After spending just one season in the minors, Pujols made it to the big leagues as perhaps the best utility player the game ever has seen. He started 30 or more games at four positions — first base, third base, left field and right field — and he even played second base in the All-Star Game that season.
Albert Pujols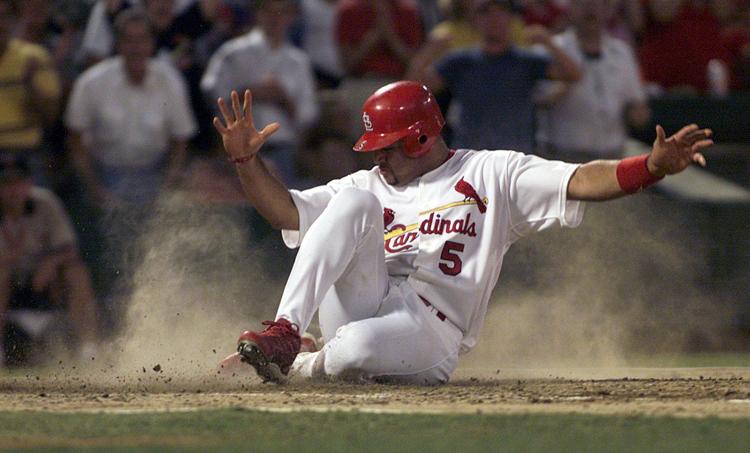 Albert Pujols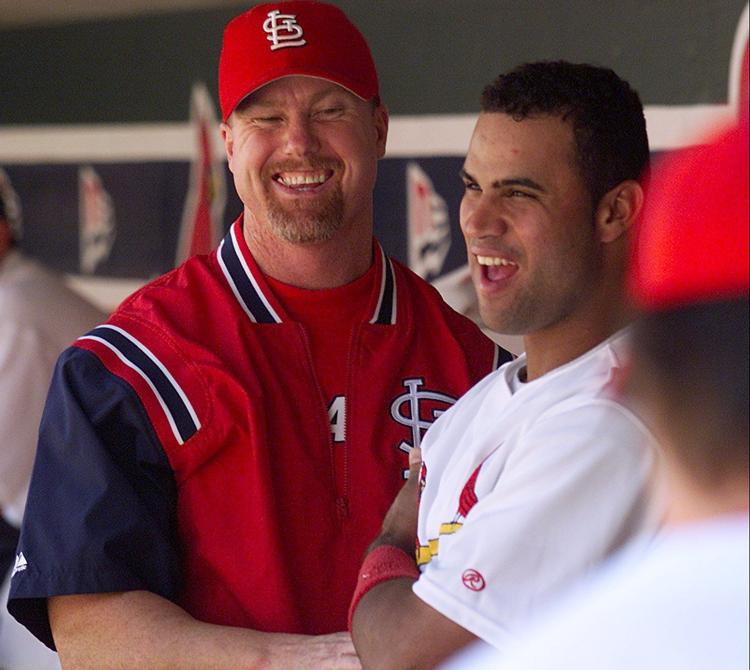 A look back at today in history as seen through our archives.