ST. LOUIS • On Sept. 1, 1894, newspapers carried detailed instructions for carriages approaching 18th and Market streets. No one would get through without a pass.
The occasion was the grand opening of Union Station, the monument to St. Louis' sense of itself as an industrial powerhouse and national crossroads. Organizers printed 13,000 invitations and ran out and printed more. About 20,000 men and women, many in tails and gowns, jammed the Grand Hall and strutted the 606-foot-long midway to the tracks.
Guests listened to lengthy speeches by eight dignitaries.
"We present you with a building which is intended to reflect the dignity, the commercial greatness and the boundless future of our city," said William Taussig, president of the Terminal Railroad Association, which had built the $6.5 million station.
The 200-piece band played on. Many partygoers remained to greet the station's first arrival, a 1:45 a.m. fast-mail train on the Vandalia Line, connecting St. Louis to the vast Pennsylvania Railroad.
The train shed gave cover to 22 railroads using its 30 tracks. For many decades afterward, it was the nation's busiest.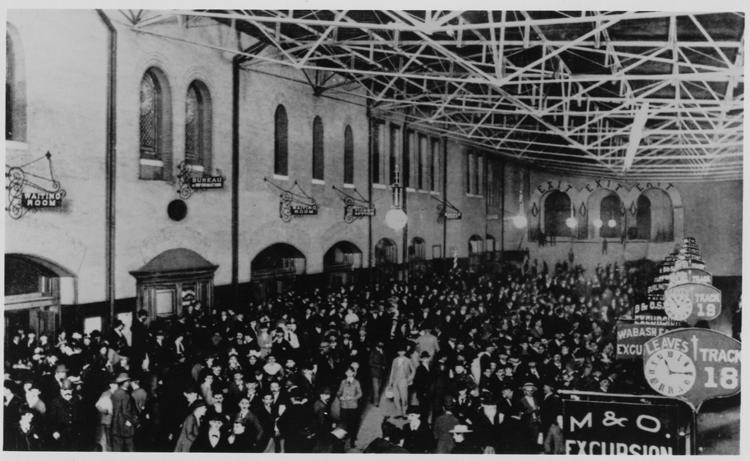 In the early days of steam, railroads had their own stations, making it hard to change trains. St. Louis' first Union Depot, opened in 1875 beneath present-day Tucker Boulevard, could handle only 14 trains each day. The Terminal Railroad, a partnership of railroads serving St. Louis, was formed in part to fix that.
Architect Theodore C. Link won the $10,000 prize with his plan modeled after the gates of a medieval French city. Its signature 230-foot-tall clock tower would become St. Louis' most visible symbol, until the Gateway Arch came along.
The station's system of parallel dead-end tracks and platforms handed more than 140 arrivals and departures in the 1920s. Its busiest years were during World War II, when more than 100,000 passengers, many of them servicemen, passed through on many days. The most bustling day ever was Dec. 22, 1945, the height of the joyous homecomings after the war.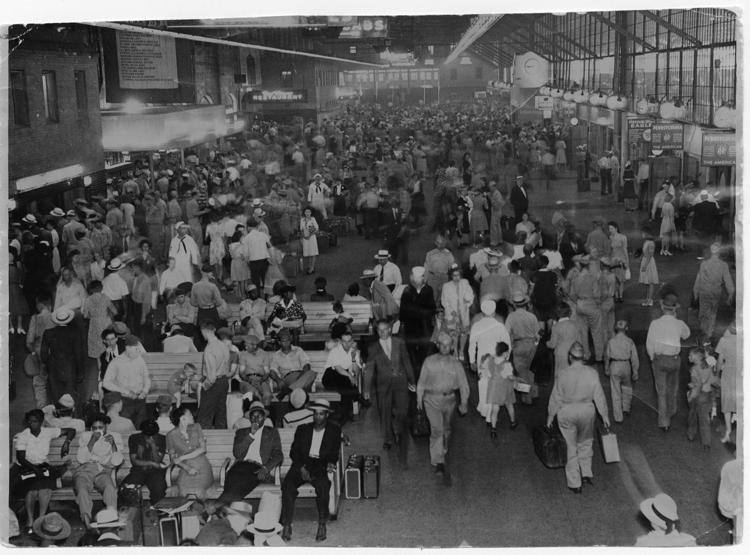 Then came a long, slow downgrade to irrelevance. The last Amtrak train pulled out for Chicago on Oct. 21, 1978.
The station had a second grand opening on Aug. 29, 1985, after a $140 million refitting as a shopping center.
In October of  2019, a 200-foot observation wheel is scheduled to open as one aspect of a new $187 million entertainment complex at the former train station. The complex also will include the St. Louis Aquarium. The aquarium is set to debut in mid-December. 
1907: Union Station
1907: Union Station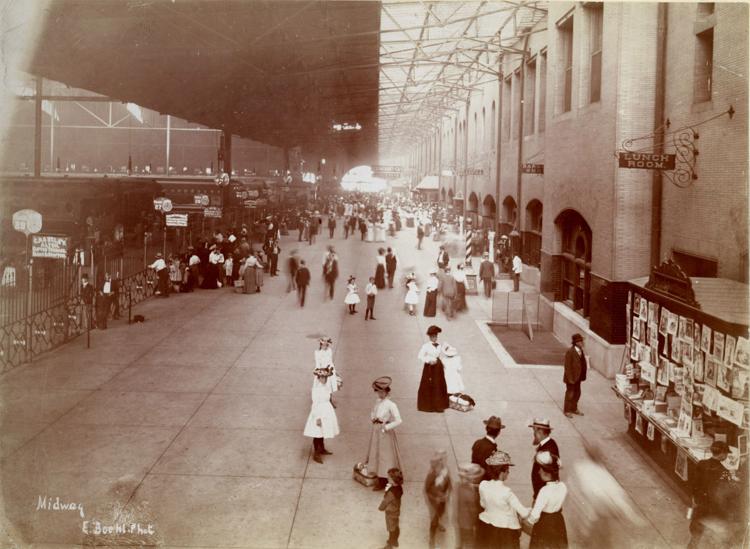 1923: Union Station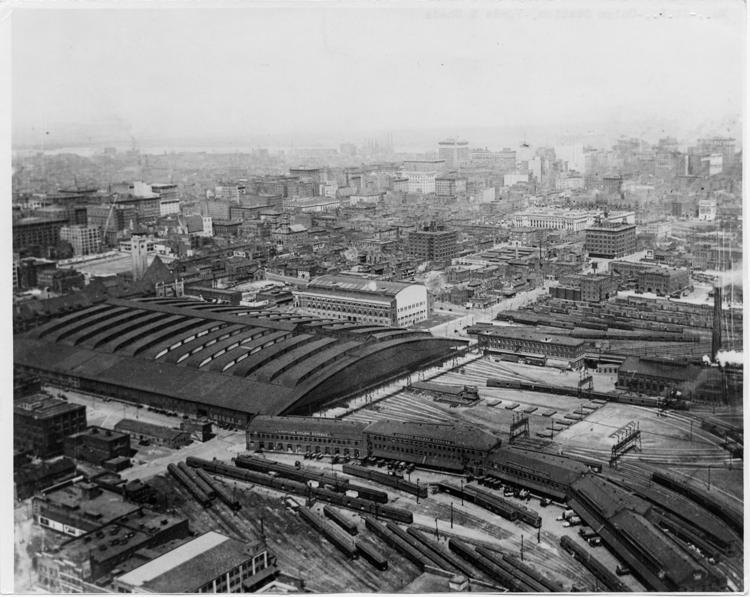 1940: Union Station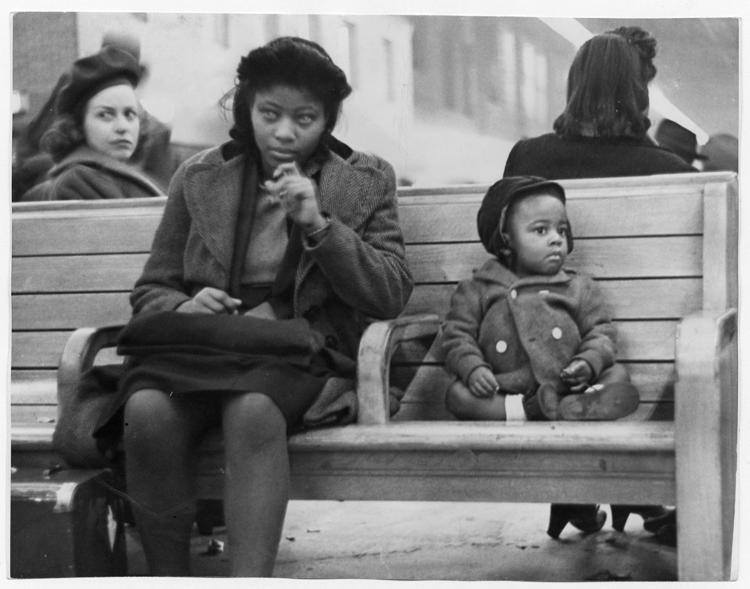 1946: Union Station
1949: Union Station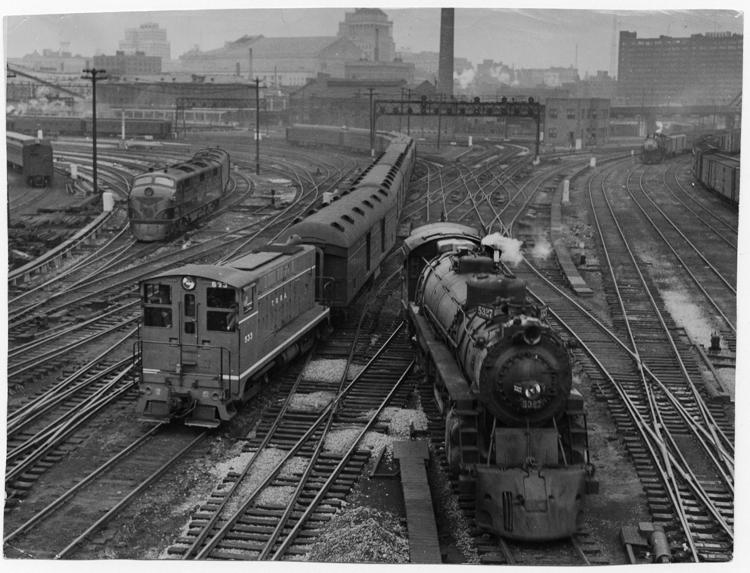 1953: Union Station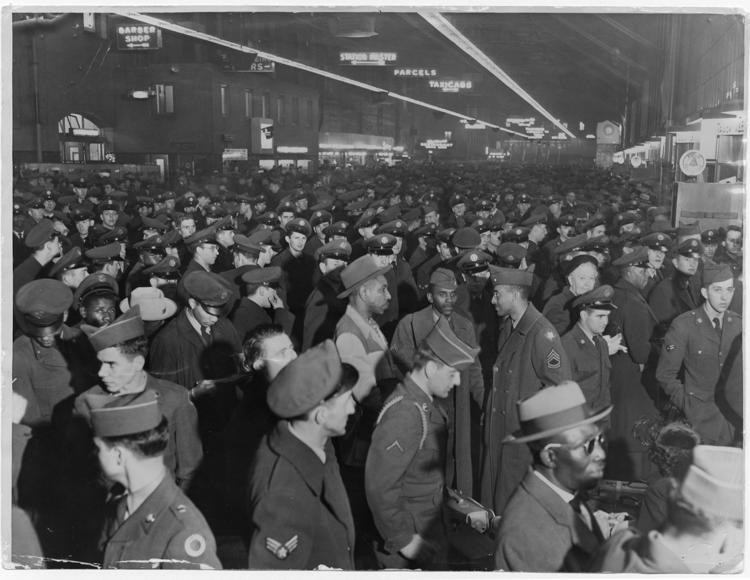 1958: Union Station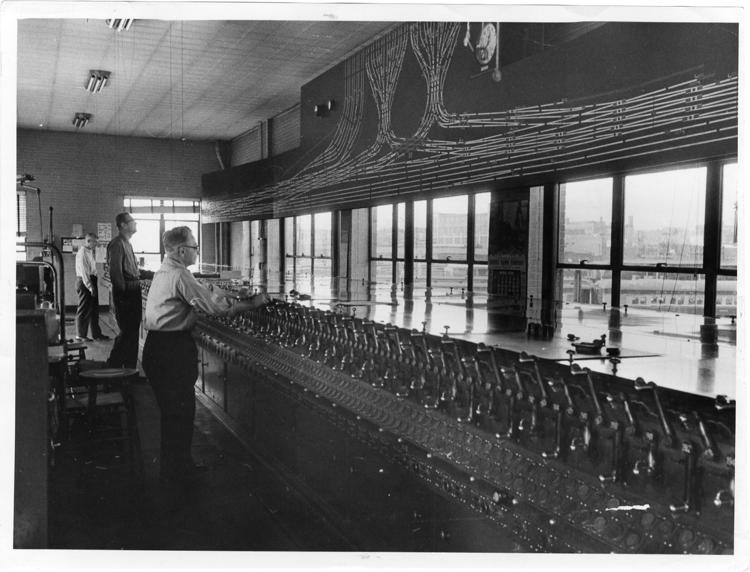 1958: Union Station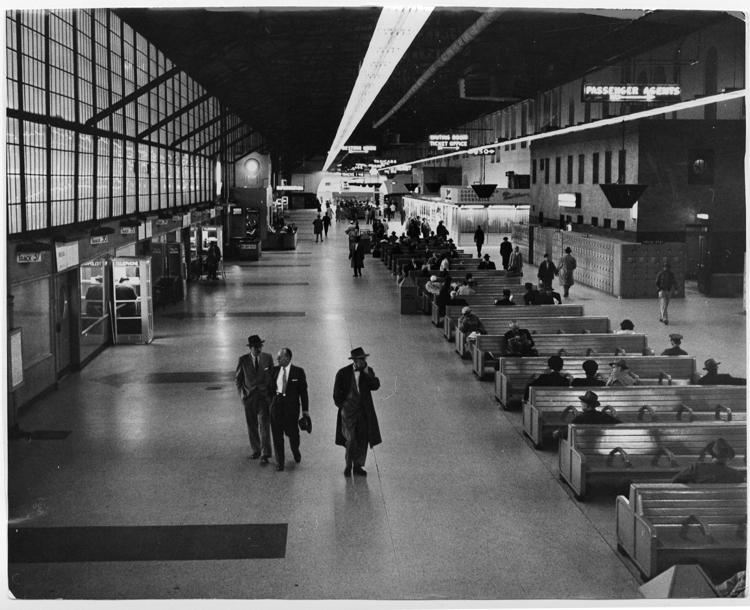 1971: Union Station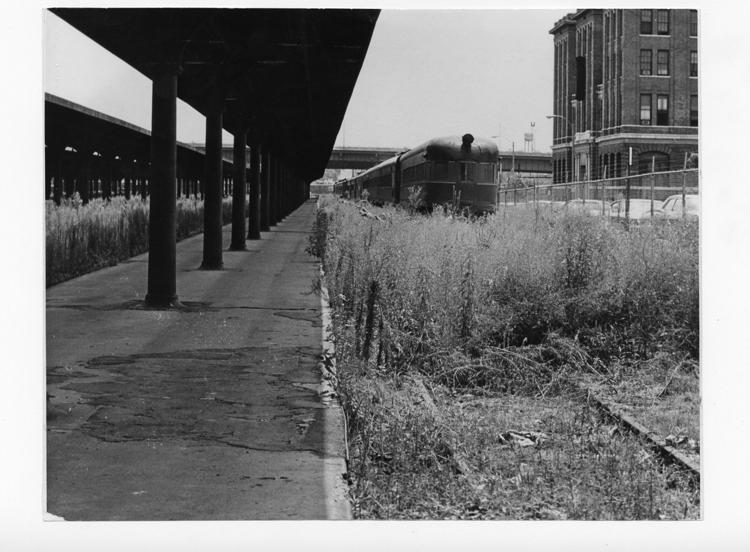 1978: Union Station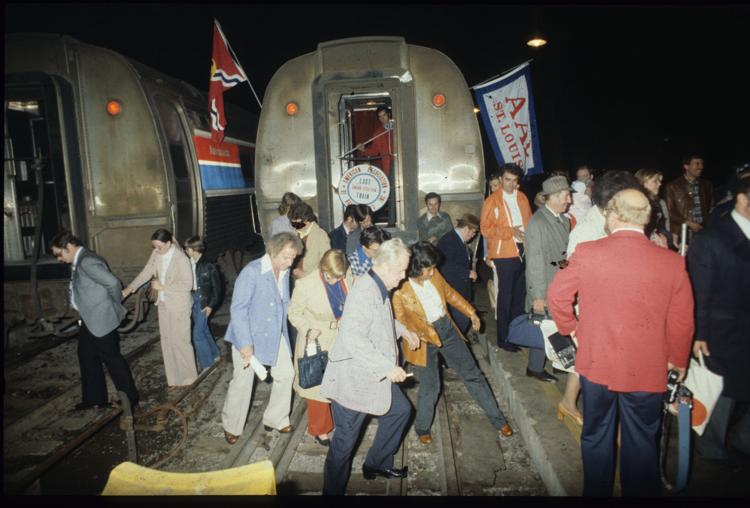 1987: Union Station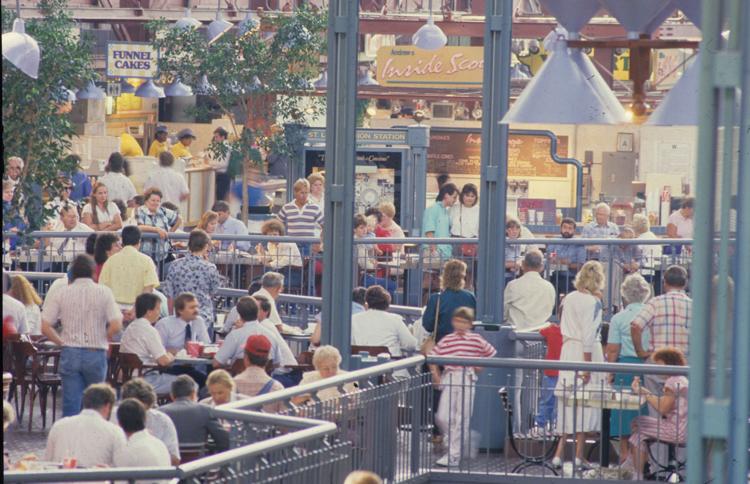 1987: Union Station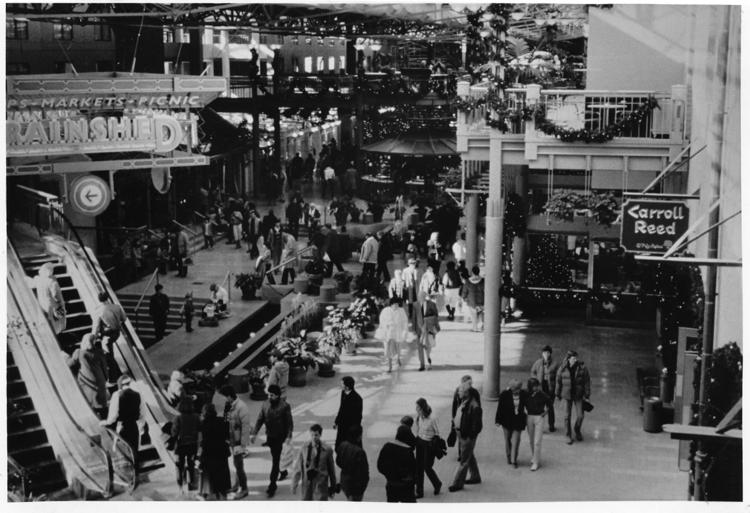 1987: Union Station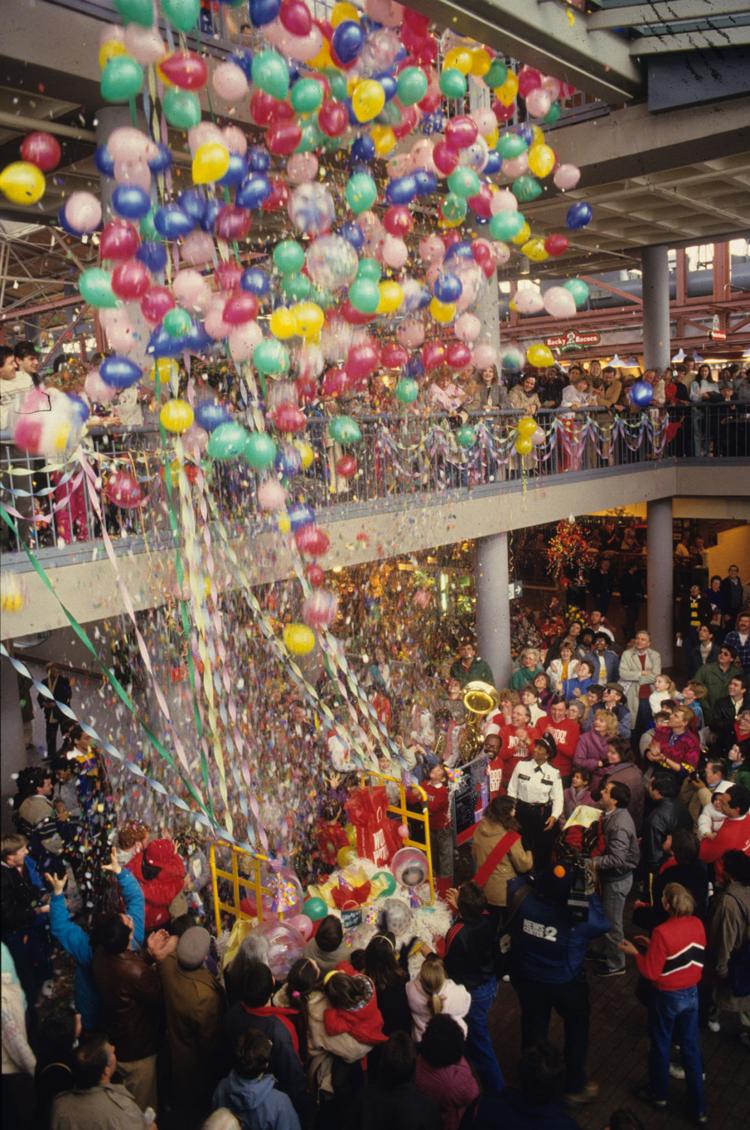 St. Louis Wheel aims for an October spin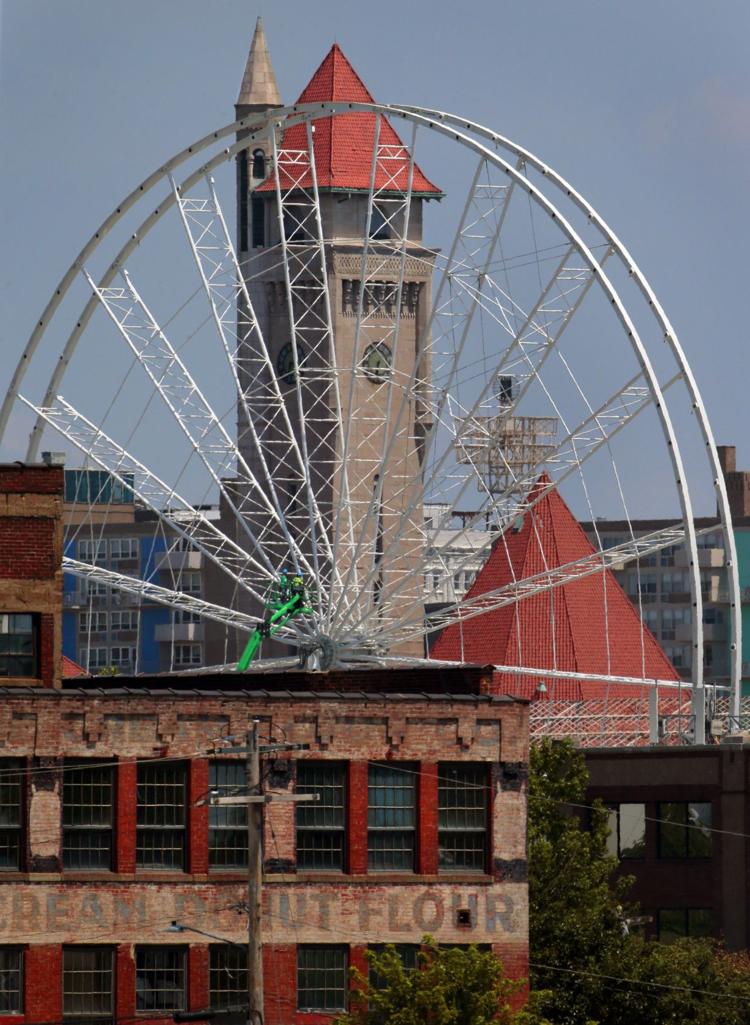 NO headline in galleries