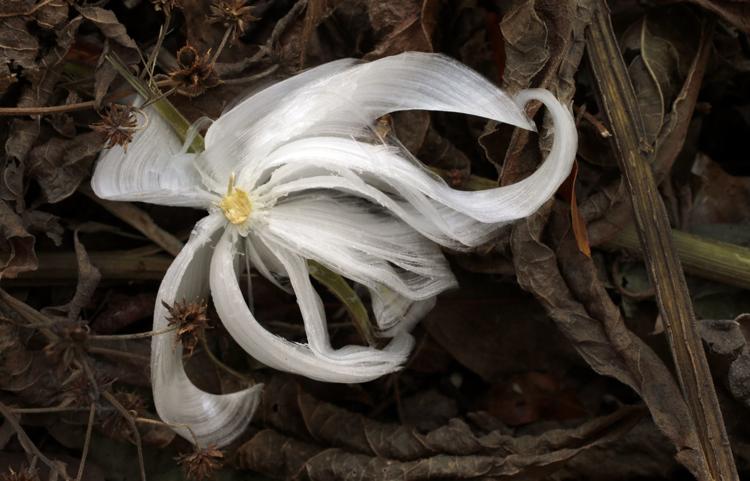 Frost flowers are not an actual bloom, but ribbons of ice that burst out of the stems of some native Missouri plants to create beautiful and ephemeral shapes.
Post-Dispatch reporter Erin Heffernan explains:
Only the dedicated, or very lucky, get to see them. Most frost flowers appear only on early mornings on the first few freezes of the year, such as St. Louis is seeing now.
The flowers happen when the ground and plant roots aren't froze, but air temperature dip below 32 degrees. The water that plants are still pulling from the soil leaks out through cracks in plant stems and freezes.