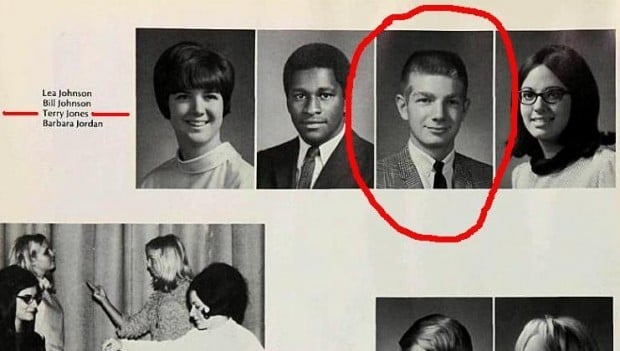 Turns out Rev. Terry Jones, the leader of a tiny Gainesville, Fla., congregation who is making considerable headlines with plans for a  Islamic holy book-burning tomorrow, is from Cape Girardeau.
He graduated Cape Girardeau Central High in 1969. Another member of the class of '69? Radio talker Rush Limbaugh.
The connections have been made only in the last couple of days -- just a little bit less time than Jones has been famous.
Perhaps the first to piece it together was Ken Steinoff, also a Cape Central grad (1965), who runs Capecentralhigh.com. He tracked down the preacher's yearbook photo.
Steinoff noted that Limbaugh used to be the Cape's most famous export. Now -- for this news cycle, at least -- it is Jones. And while he's taken some grief for connecting the two famous grads, Steinoff said he was struck by the coincidence.
"When you have Rush Limbaugh and Terry Jones come out of the same class," Steinoff told the Post-Dispatch, "that's extraordinary."
Jones played on the Cape Central baseball team. His first wife, who died in 1996, was a Marble Hill, Mo., native.
Jones has little connection to the Cape today. And he seems to have little support among preachers in his hometown. In a letter to the editor published today in the Southeast Missourian, a preacher and five others asked Jones to reconsider his plan.