Updated at 4:45 p.m. with reaction from police union.
CLAYTON • On his second day in office, St. Louis County Prosecutor Wesley Bell fired the veteran assistant prosecutor Kathi Alizadeh, who was primarily responsible for presenting evidence to the grand jury that declined to indict a Ferguson police officer in the 2014 shooting death of Michael Brown.
Bell also issued new policies, such as no longer prosecuting marijuana possession and failure to pay child support cases.
Alizadeh, as she loaded her office supplies into her SUV on Wednesday morning, said Bell gave her a two-page letter describing grounds for termination. She would not elaborate and said she would be speaking to her lawyer. She had worked for the office since May 1988 and earned $135,000.(tncms-asset)f2689caa-0ec8-11e9-ba81-00163ec2aa77[0](/tncms-asset)
Bell was sworn in Tuesday after defeating longtime St. Louis County Prosecutor Robert McCulloch last year in the Democratic primary.
He held a 15-minute meeting with staff in the county's council chambers Wednesday morning. He said he made three changes that he declined to describe, adding that "we wish the three individuals well."
Bell declined to give specifics on the personnel changes after the meeting.
Ed McSweeney, a 34-year veteran of the office who earned $119,974 yearly, said Wednesday that he was suspended pending a termination hearing. McSweeney said the action came because of an August Facebook post criticizing Bell. The Riverfront Times reported that McSweeney said, "County voters will soon regret what they did."
Sources told the Post-Dispatch that the third person suspended, pending a termination hearing, was Jennifer Coffin, who earned $75,171 yearly. She declined to comment.
The St. Louis Police Officers Association, which represents two of the three prosecutors affected, said it was "dismayed" by the action.
"Despite Mr. Bell's rhetoric about building bridges with career prosecutors, he has apparently decided to suddenly discharge three dedicated public servants in his first hours in office," union president Ed Clark said in a news release. The union called for their reinstatement.
The policy changes issued Wednesday included:
• Not prosecuting people who fail to pay child support. Current cases will not be dropped, however; they will be on hold. Not seeking to revoke probation solely on the basis of failure to pay child support.
• Not seeking charges against those who fail to pay restitution without a court order establishing someone's "willful nonpayment" of child support.
• Not requesting cash bail on misdemeanor cases; issuing summonses instead of warrants on class D and E felony cases.
• Not seeking to "overcharge" defendants "to pressure the accused to admit guilt." Prosecutors are barred from adding more counts to increase the range of punishment or threatening to route cases back to a grand jury if a defendant has exercised his or her pretrial constitutional rights.
• Evaluating a defendant's "prior conditions of release when there has been a failure to appear on an open case" and not asking for cash bail if there is no evidence someone has tried to elude police or used an alias "in a police encounter."
• Requiring prosecutors to share "the entire contents" of a criminal case file to the defense except for work product to fulfill Supreme Court rules for disclosing evidence.
• Barring prosecutors from threatening witnesses "in an effort to force them to participate in prosecutions."
Bell told the staff "the door is open" to his office for questions and reminded them that "nobody should be talking to the media." Bell announced that former St. Louis city prosecutor Sam Alton would be his chief of staff, that former North County Police Cooperative Chief Tim Swope would be the director of operations and that longtime prosecutor Doug Sidel would join the executive staff. Bell also said Assistant Prosecutor Teresa Bomkamp would head the sex crimes unit.
Bell told staff that he lamented being unable to meet with them before his swearing-in and said he was "not here to take shots at the prior administration."
The prosecutors voted last month to join the St. Louis Police Officers Association but have yet to publicly state their reasons. Prosecutors and investigators in the office have said privately that they voted to organize not out of fear of Bell but to preserve anticipated pay raises brought by the passage of Proposition P, the measure that set up a sales tax for public safety.
Bell, a former Ferguson councilman, won last year's election on a platform to "fundamentally change the culture" of the prosecutor's office. He told staff he would be meeting with them individually this week.
Alton, the chief of staff, told the staff that the new administration was "fired up" and that the primary goals initially were "keeping the county safe" and alleviating the caseloads of assistant prosecutors. He also asked the staff to eliminate "sniping," "pure speculation" and "gossip" about the new administration.
Alton said "it appears to us the old regime kind of thrived on some intimidation, some schoolyard activities, bullying, whatever you want to call it."
"We see things real differently," Alton said. "We're all on the same team. … You're here for the county. We're really all here for the county. We're all here to succeed."
---
Photos: Wesley Bell sworn in as St. Louis County prosecutor
Wesley Bell Oath of Office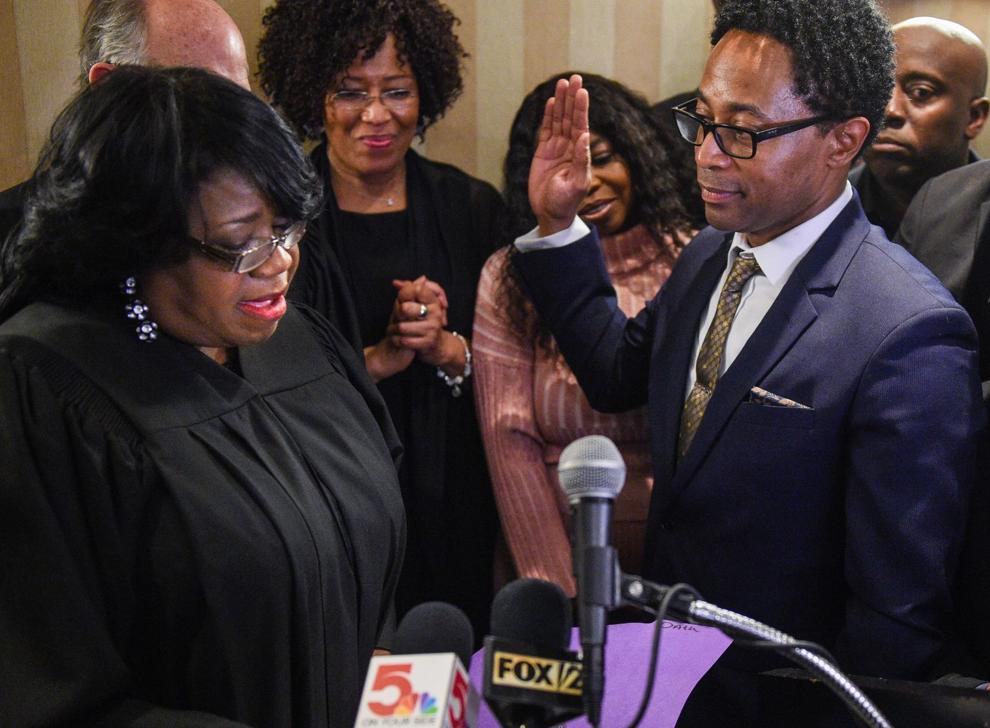 Wesley Bell Oath of Office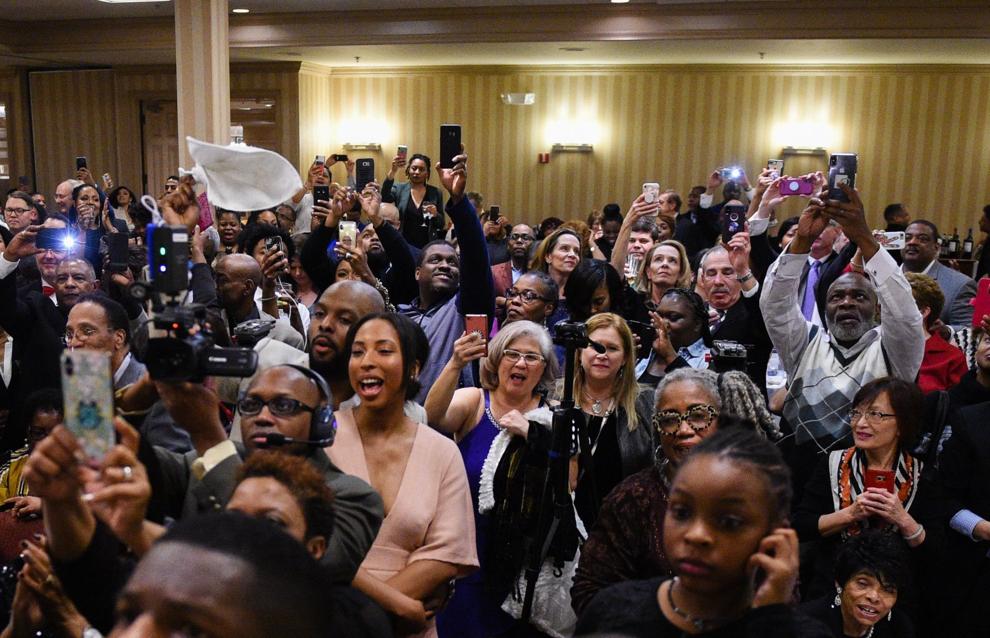 Wesley Bell Oath of Office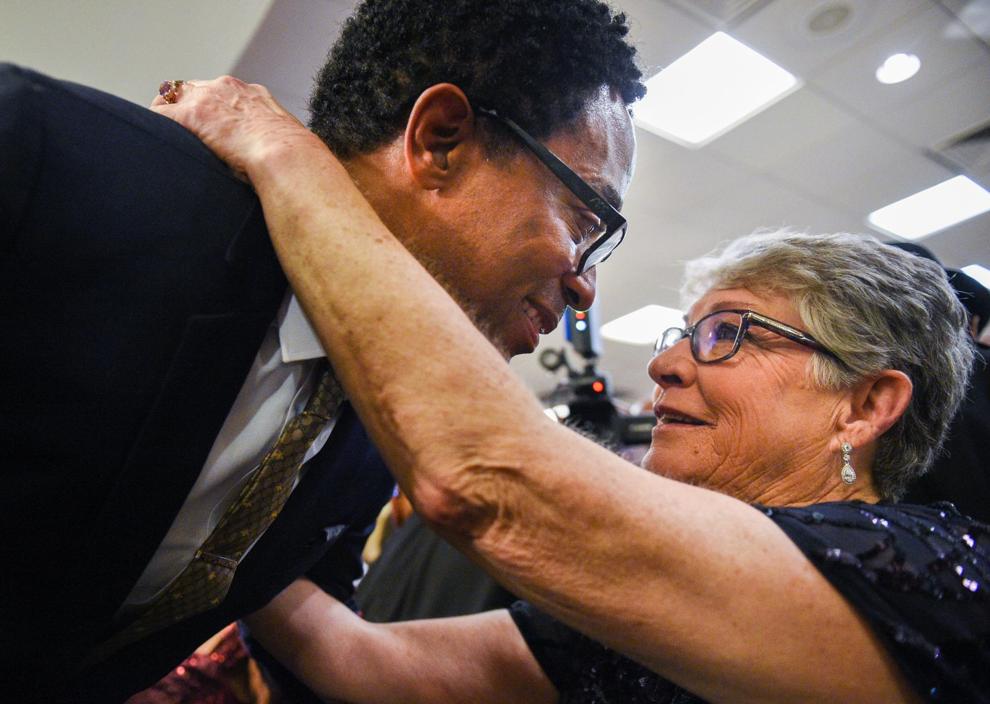 Wesley Bell Oath of Office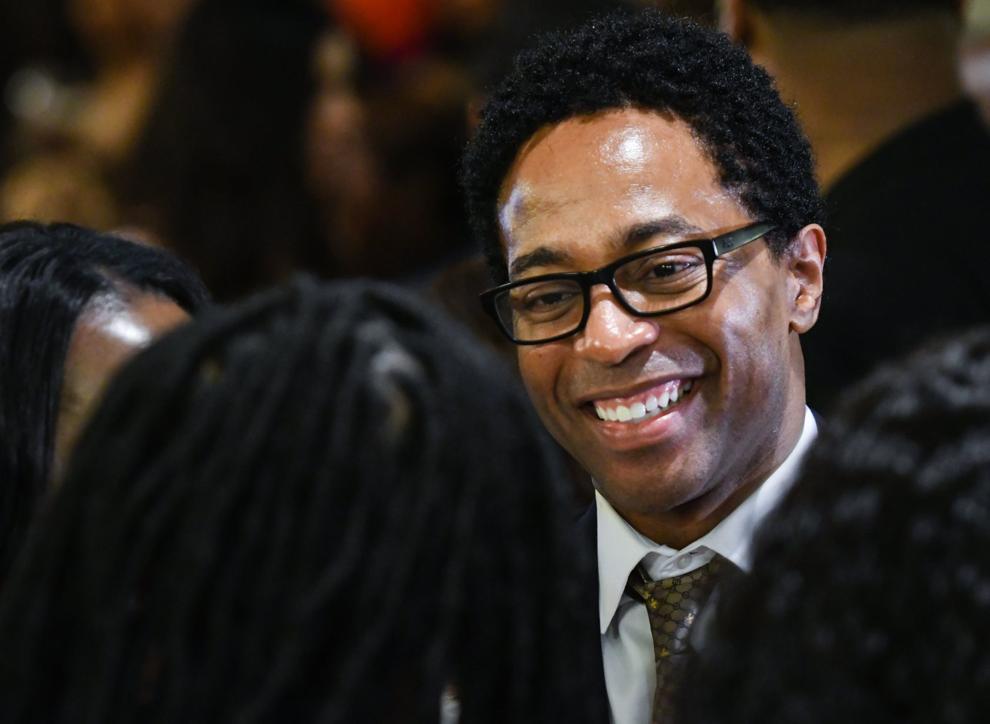 Wesley Bell Oath of Office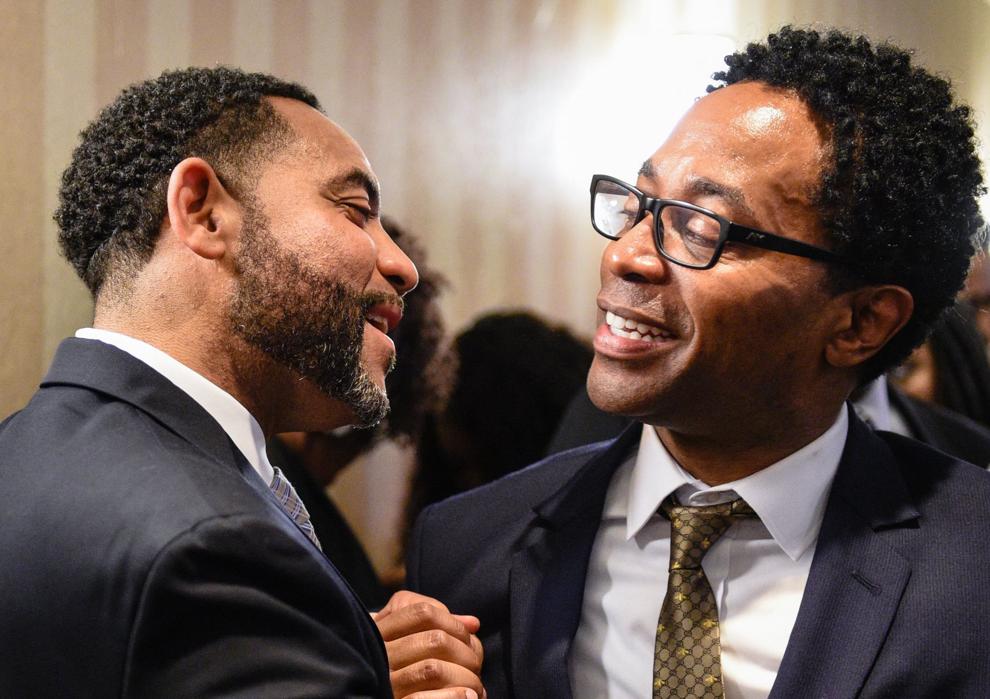 Wesley Bell Oath of Office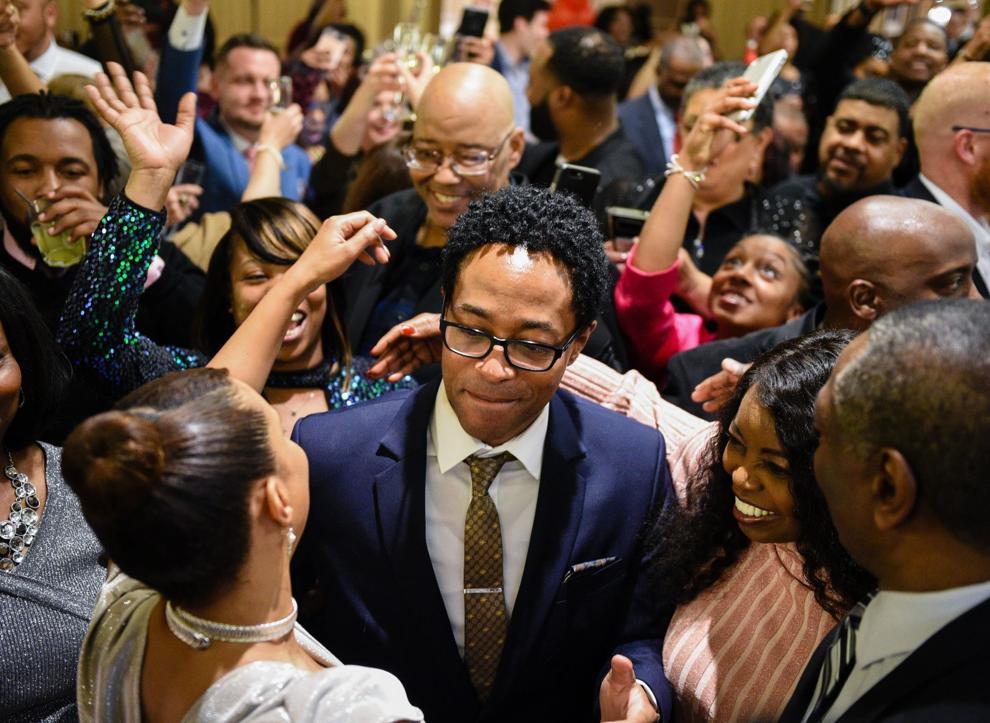 Wesley Bell Oath of Office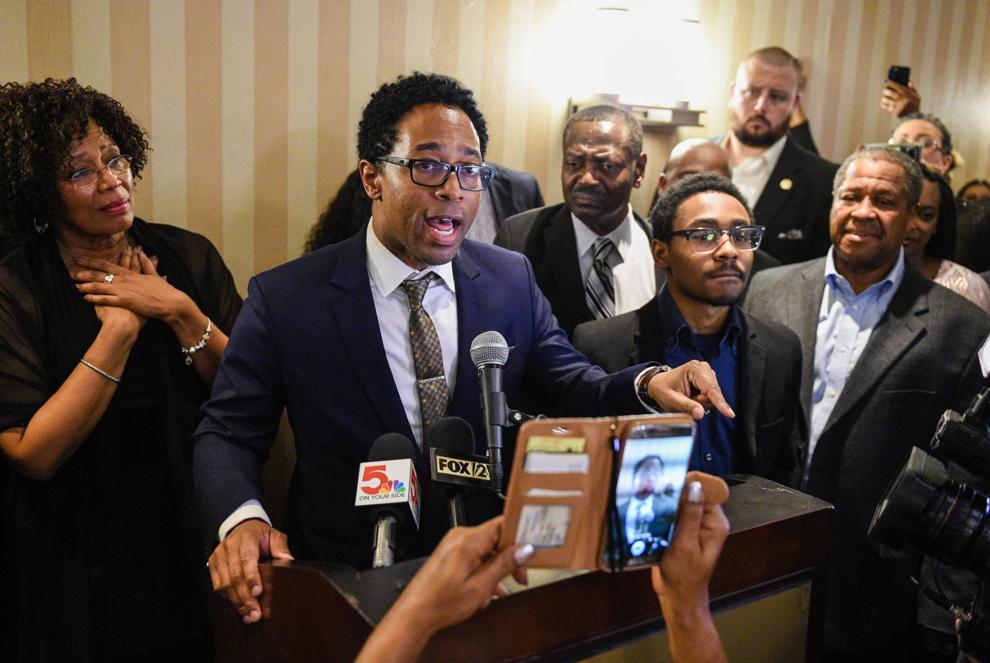 Wesley Bell Oath of Office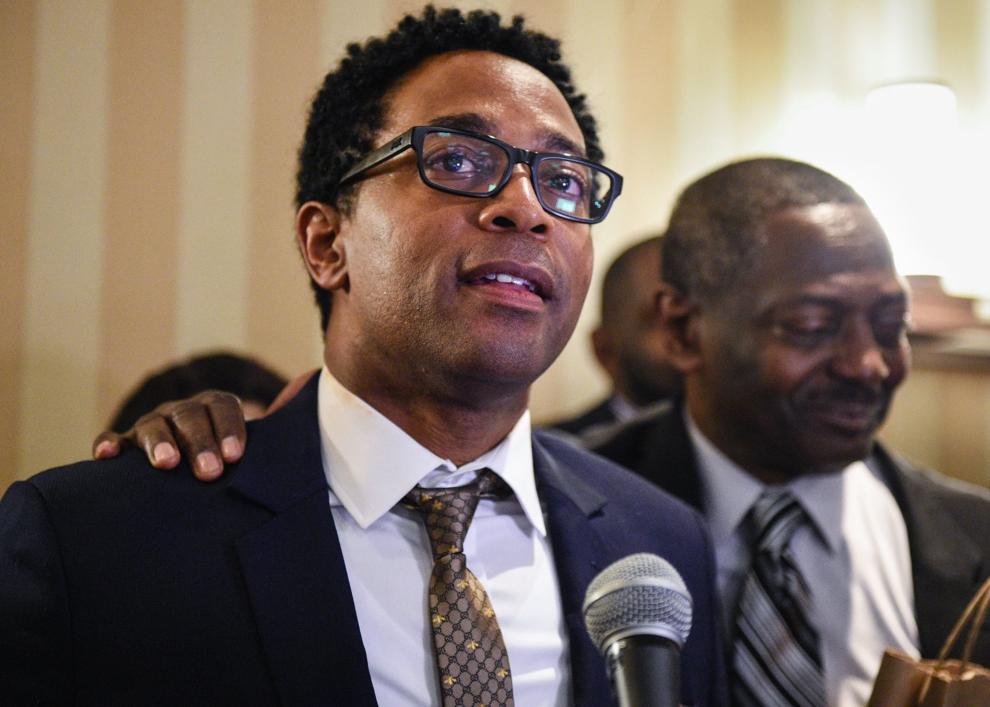 Wesley Bell Oath of Office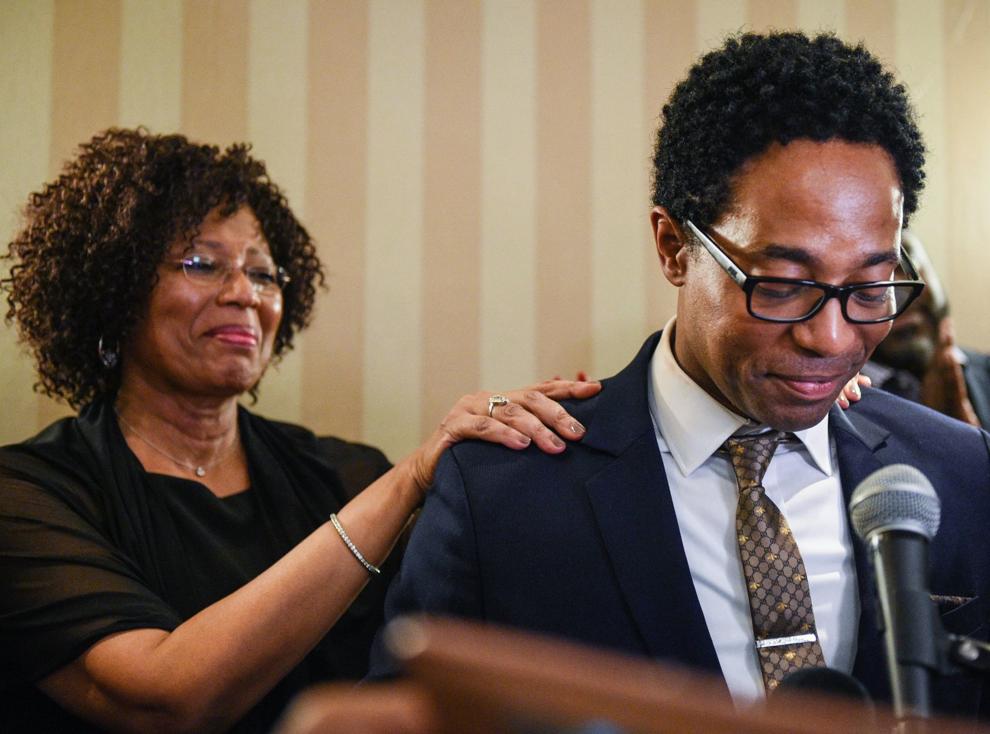 Wesley Bell Oath of Office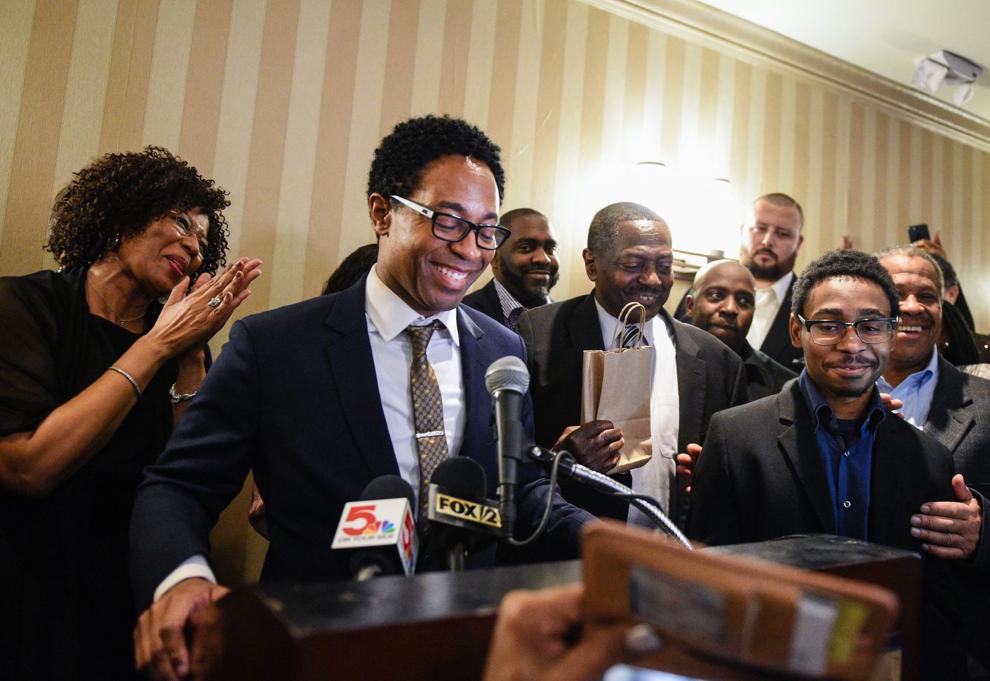 Wesley Bell Oath of Office