St. Louis is once again home to the world's largest chess piece.
On Thursday, the World Chess Hall of Fame in the Central West End unveiled a 20-foot king. The king replaces a smaller piece that had stood in front of the chess center.
The piece that was replaced had been the world's largest until it was eclipsed in 2014 by a piece erected in Belgium, a Hall of Fame representative said.
But the behemoth that went up Thursday once again secured bragging rights to St. Louis. 
"This year marks the 10th anniversary of the St. Louis Chess Club and one of the finest decades in American chess history," Shannon Bailey, chief curator of the World Chess Hall of Fame, said in a press release. "There's no better way to celebrate this anniversary, and our city's role as a global chess destination, than to return the title of Largest Chess Piece to its rightful home in St. Louis."
World's largest Chess piece unveiled in Central West End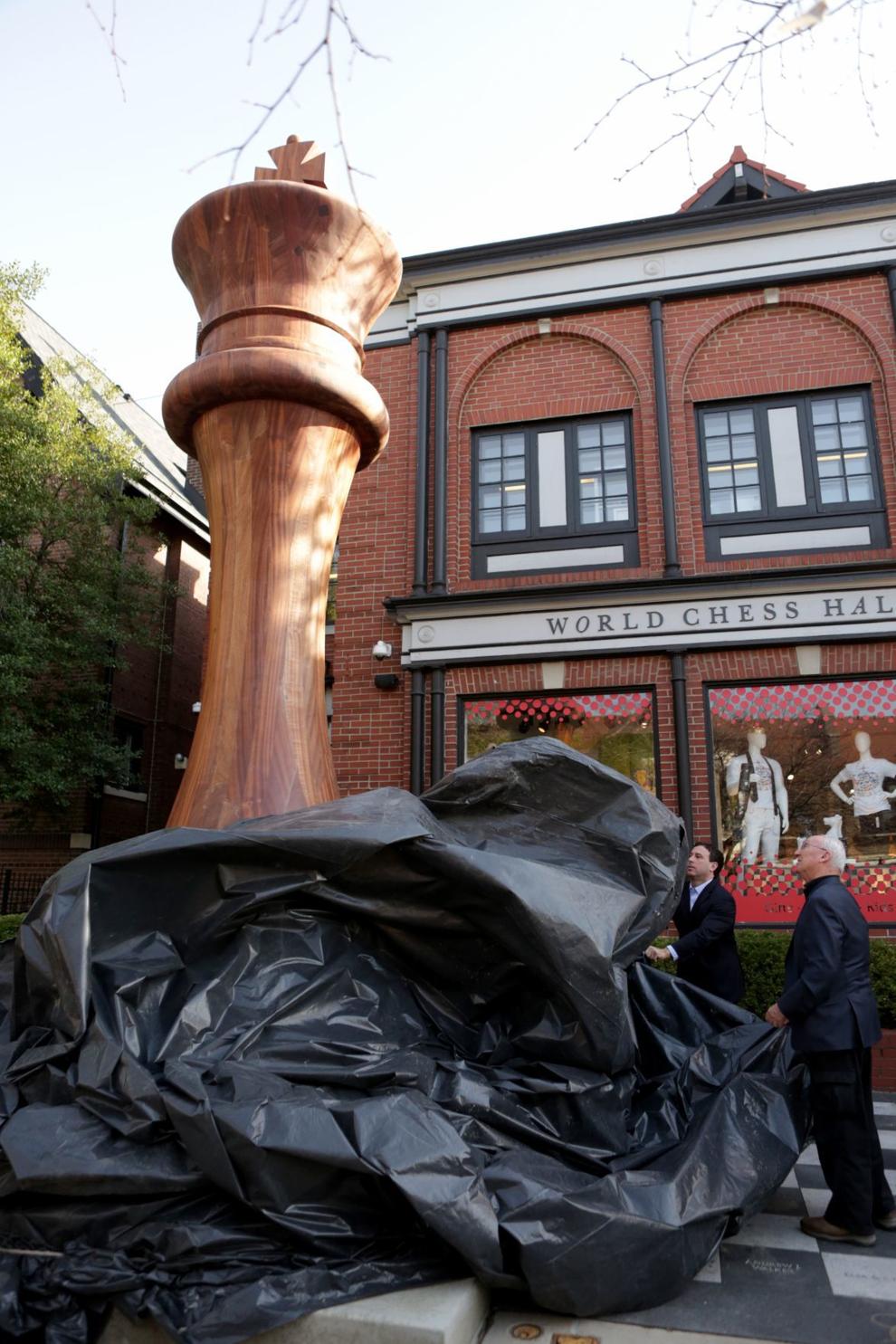 World's largest Chess piece unveiled in Central West End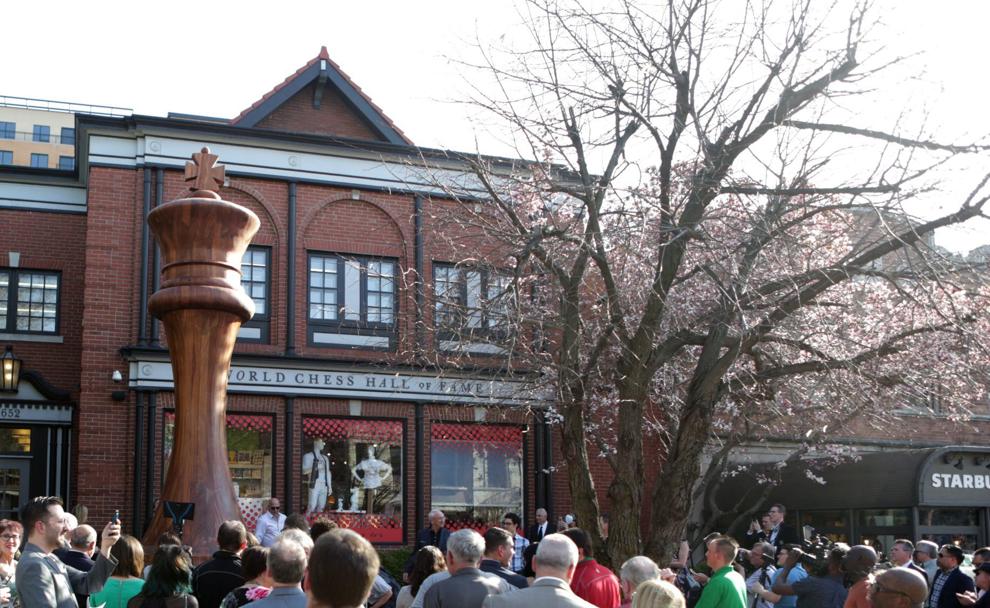 World's largest Chess piece unveiled in Central West End