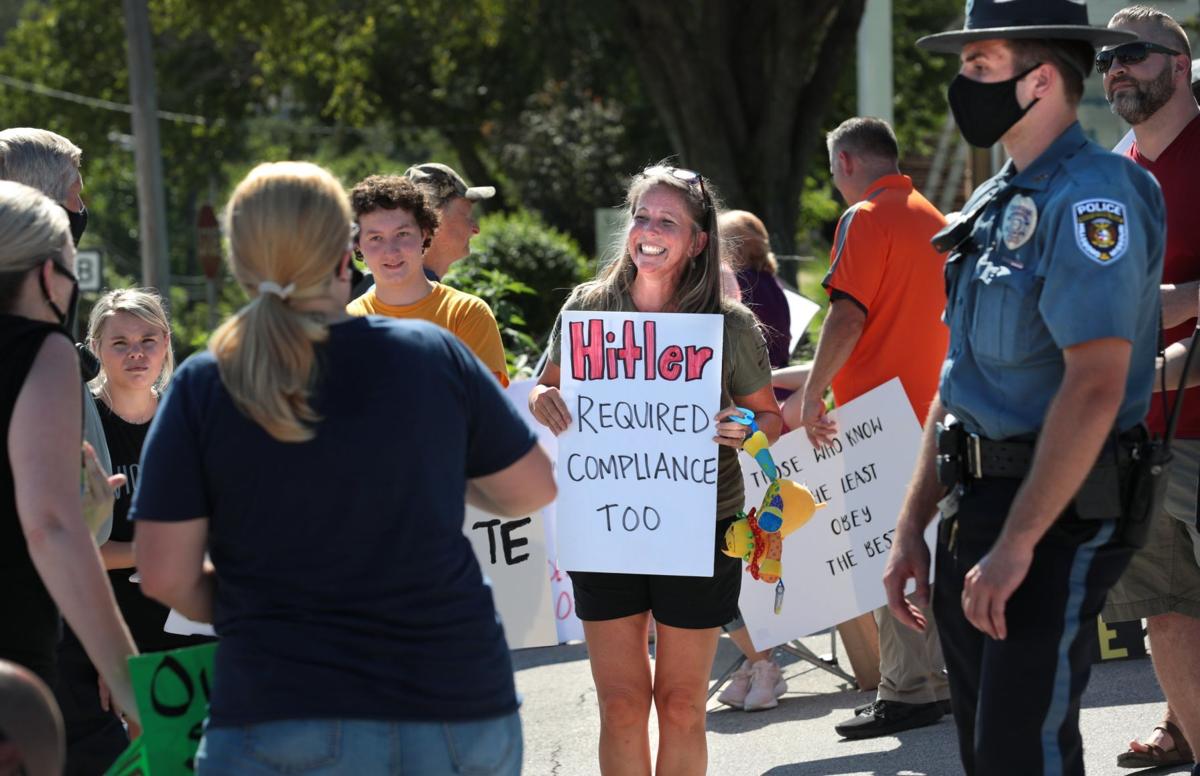 A rabbi, a Roman Catholic priest and an evangelical minister walk into a bar.
No. Wait. Bars are closed. They walk into a hospital. Each tests positive for COVID-19. The intensive care unit is almost full. Only two beds remain.
The rabbi notes that her synagogue practices social distancing and requires masks. The priest says his church does both, too. The minister says the virus is no worse than the flu, and has been overplayed by the liberal media for political purposes. He says he is opposed to masks and stands, instead, on the side of freedom.
What if that woman, or that gun shop owner, came down with the virus and were competing with you or a loved one for a scarce bed?
I mentioned this possibility to a couple of doctors and they shrugged. Politics has no place in medical treatment, they said.
Supposedly, it is a question of need. Consider transplants. Who gets an organ? The person who needs it the most, providing that the person is not so sick that he or she would not survive the operation.
That's the official answer, but the truth is surely more complicated. Mickey Mantle got a liver transplant 48 hours after he was put on the waiting list. Many people were scandalized, not just at the speed with which he was given a liver, but by the fact that his own liver had been damaged from years of heavy drinking. Critics thought the donated liver should have gone to somebody more worthy — that is, somebody blameless.
Charlie Spoonhour, the beloved former coach of the St. Louis University basketball team, was blameless when his lungs failed. He had idiopathic pulmonary fibrosis — lung failure of no known cause. He was not a smoker. But he was over 70, and lung transplants are so hard on a recipient that most transplant centers refuse to do the surgery on anybody even near 70. West Virginia basketball coach Bob Huggins called Duke basketball coach Mike Krzyzewski and the Duke Medical Center performed the operation.
Spoonhour died within a year. Mantle died two months after his transplant.
After Spoonhour's death, I spoke with an organ transplant coordinator at Barnes. I asked about the issue of blame.
"These should be strictly medical decisions," he said. "Culpability should not be a factor."
I wrote that the public would probably disagree with that. Most of us think life should resemble a morality play. You get what you deserve. I say that as somebody who has lived recklessly. I used to smoke. I still drink. I have a hard time driving past a White Castle.
But I wear a mask at the take-out window.
That should absolutely count for something. If there is a line for beds in the ICU, I should be in front of people who refused to wear a mask and thereby courted danger.
Masks work. Elvis is dead. Cigarettes cause cancer. The dark side of the moon looks a lot like the bright side of the moon.
These are not wild theories. You are free to disbelieve any of them — this is America! — but the rest of us shouldn't have to pretend that you might have a point.
Also, it is a terrible shame that masks became politicized, but put the blame for that where it belongs — in that COVID hot spot called the White House. Hasn't everybody seen what's been happening in there? They're developing herd mentality, as the president would say.
This is not intended to demonize anti-maskers. They are wrong, not evil. If they rode motorcycles, they would not wear helmets. It's about freedom, they'd explain.
I would be OK with that. Riding without a helmet is not contagious.
And, yes, health care for everybody. Let's not turn anyone away. I'm so liberal I'm almost woke. But if we have one bed, and it's between me and an anti-masker, I'm on my side. Long in the tooth, as they say, and I'll admit to that, but at least I'm trying to dodge this particular cannonball.
I called the Rev. Charles Bouchard, a Dominican priest who is a medical ethicist and a senior director at the Catholic Health Association. I get the bed, don't I?
"The standard for allocation of scarce resources — whether beds or a vaccine — is based on who is likely to benefit the most," he responded. "I'm sure it's tempting for a provider to say, 'If a patient values freedom over precautionary measures, then I am free not to treat.' But it is dangerous to ask providers to make those judgments bedside. We can't make judgments about how patients came to us."
That is not what I wanted to hear, but I did not want to argue. I have known Bouchard for a long time, and this is not a season for arguing with old friends.
Hey, I just thought of a joke, I said. A rabbi, a Roman Catholic priest and an evangelical minister walk into a bar.
Jefferson County Health Department debates mandatory masks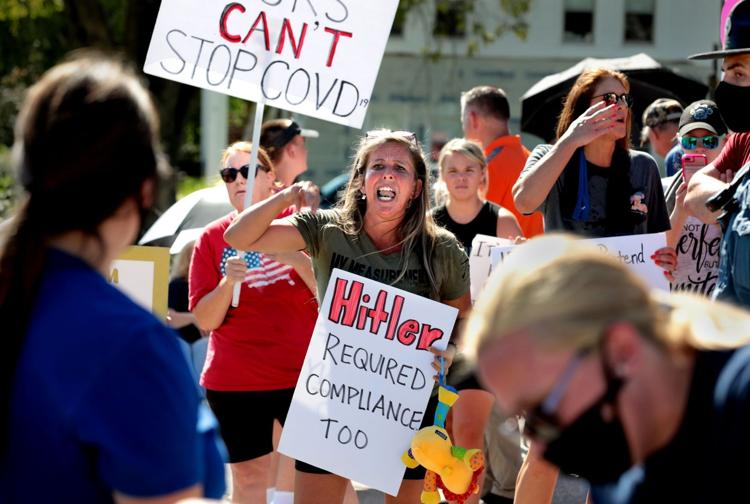 Jefferson County Health Department debates mandatory masks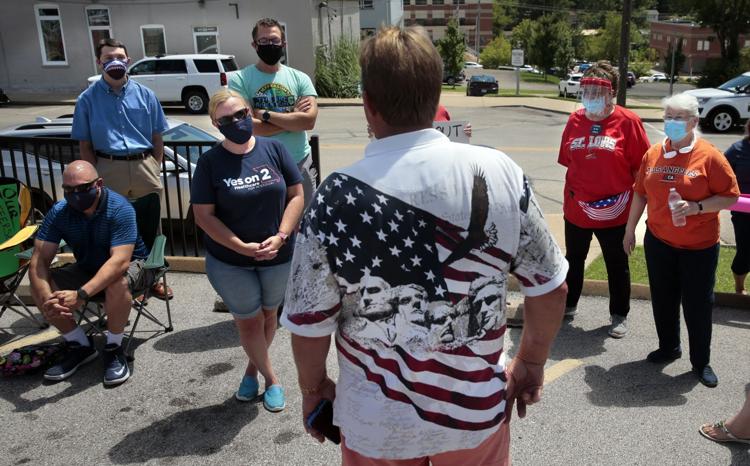 Debate over masks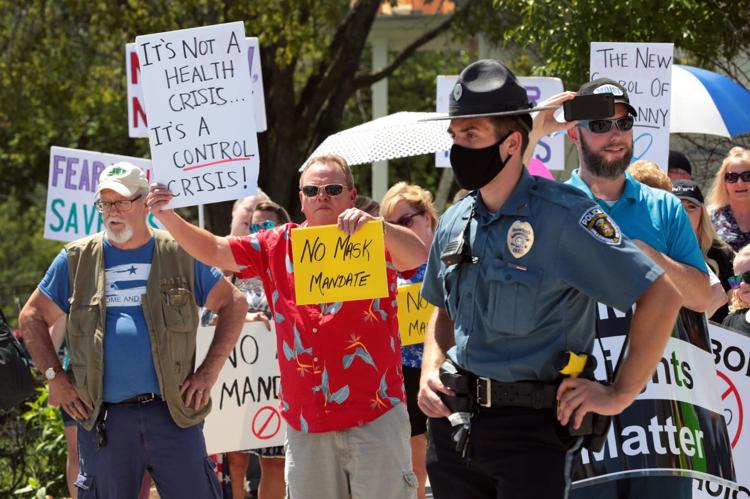 Jefferson County Health Department debates mandatory masks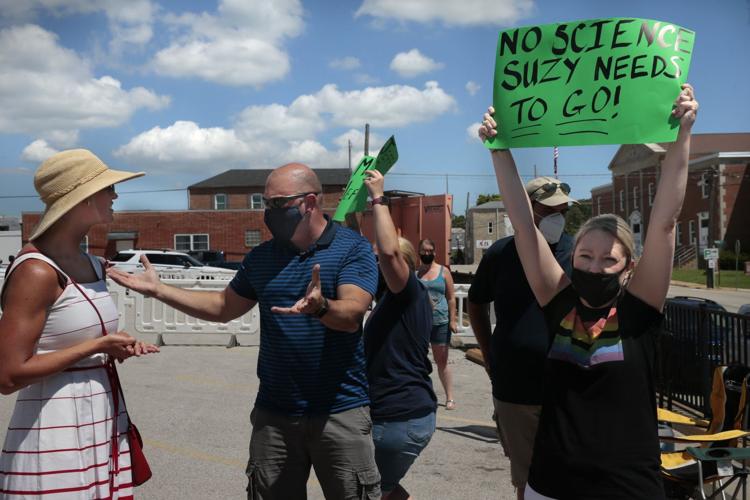 Jefferson County Health Department debates mandatory masks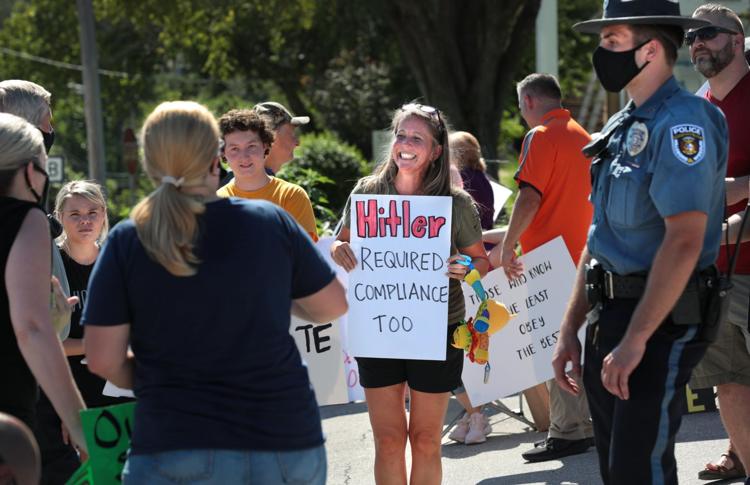 Jefferson County Health Department debates mandatory masks