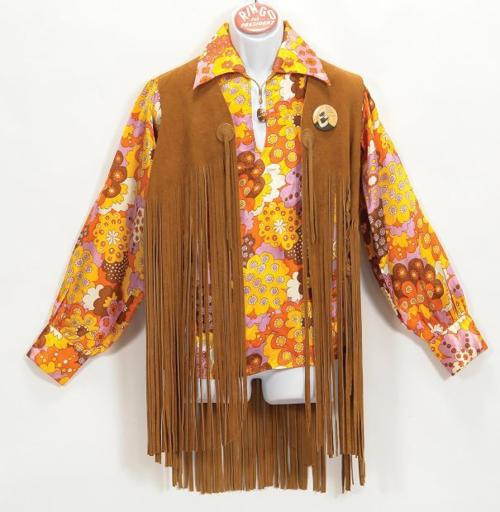 I'm a liberal. Sometimes it seems like I've been one my whole life, but I know that's not true. I was completely apolitical in my childhood. I remained in that mode as I floundered around in college. Idealistic kids only slightly older than me were going to Dixie to register black voters. Buddhist monks were burning themselves in the streets of South Vietnam. I was aware of these things in a vague sort of way, but I was more interested in getting a date for Saturday night. That hardly ever happened.
I remained apolitical when I was drafted and sent to Vietnam. I became a hippie when I came home, but there were no ideological undertones to my hipness. I might as well have been a beatnik.
My political awakening began when I got a job as a reporter in Phoenix. The newspaper was owned by Eugene Pulliam, a staunch conservative and the grandfather of Dan Quayle. Because we were a conservative paper, the editorial writers were conservatives. The younger ones used big words and dressed with a certain flair. They showed off their acerbic wits. In other words, they emulated William F. Buckley Jr.
The reporters, on the other hand, were shabbier. They drank a lot. Most of them leaned left. That was not surprising. They did not make much money and they figured the system was gamed for the rich.
I soon fell under their sway. I became a liberal.
What was not to like about it? Liberalism had a great past. We had favored civil rights and Social Security. History was on our side. Then Ronald Reagan came along, and soon liberal was a bad word. A pejorative, the editorial writers would say.
Many of my ideological comrades began to call themselves progressives. I was not comfortable with that. I continued to call myself a liberal.
For some years, we continued on parallel tracks — liberals and progressives. But somewhere along the line, our tracks diverged.
I thought about that during the recent unrest when progressives took to the streets to protest the acquittal of a former police officer who had been charged with murdering an alleged heroin dealer after a high-speed chase.
Let me give you the liberal perspective. We believe that racism exists. We believe it's institutionalized. That is, it's part of our system. A black child who grows up in poverty in a gang-infested neighborhood has little chance to rise above his or her surroundings. That's why we support all sorts of government programs — waste-laden though they may be — that are aimed at helping the poor.
But that does not translate into demanding a conviction in a police-shooting just because the person who has been shot is black.
Believe me, liberals are skeptical of authority. We do not take the Man's word for things. In this case, there is a dash-cam videotape. It does not show everything, but it is instructive to the major issue. Was the suspect armed, or did the officer plant the gun that was later found in the suspect's vehicle?
In his ruling, the judge said he studied the videotape carefully and did not see any sign of the gun on the officer, who was not wearing a coat. That videotape is available to anybody with a computer.
I am still skeptical, but a conviction requires proof beyond a reasonable doubt.
Progressives seem to believe that skepticism ought to be sufficient for conviction.
Or maybe that is just in certain cases. When the unrest began a couple of weeks ago, the city had already experienced almost 150 murders this year. Almost all of the victims were black. Every single suspect who had been identified or arrested was black. Every single one.
To a liberal, this is cause for great concern. What can be done to change the culture? It hasn't been this way forever. I know lots of blacks my age who say that black neighborhoods didn't used to be killing grounds. Kids used to be able to play outside.
And it's not just poverty and drugs. Not just guns, either. There are plenty of poor folks in rural Missouri, in towns ravaged by meth, in places where guys drive around with rifles on gun-racks in their pickups. Yet, homicides are rare.
What is going on? Liberals want somebody to figure things out. Then we can take steps to improve things.
If I had any solutions, I'd share them now before we have another police shooting. Which we will. The streets are dangerous.